served toward the end of your wedding reception, instead of during cocktail hour or dinner. Your late-night snacks should also be small and fairly easy to grab and go, allowing guests to continue mingling or head straight back to the dance floor. Bite-sized foods and party foods, like mini hot dogs, slices of pizza, french fries, and doughnuts are some of the most popular wedding finger food ideas, but this is an opportunity to get creative and serve any snack that you simply can't do without on your big day.
1. Doughnut Holes
These homemade donut holes are so perfectly crisp on outside, yet have a soft, doughy center. Made with baking powder instead of yeast for rising, these are known as cake donuts because of their denser texture. This recipe is perfect for anyone who can't make up their mind on their favourite donut flavour – and who can?! These smaller donut holes are wonderful for mixing and matching flavours and fillings, so give this a try to really satisfy your donut craving.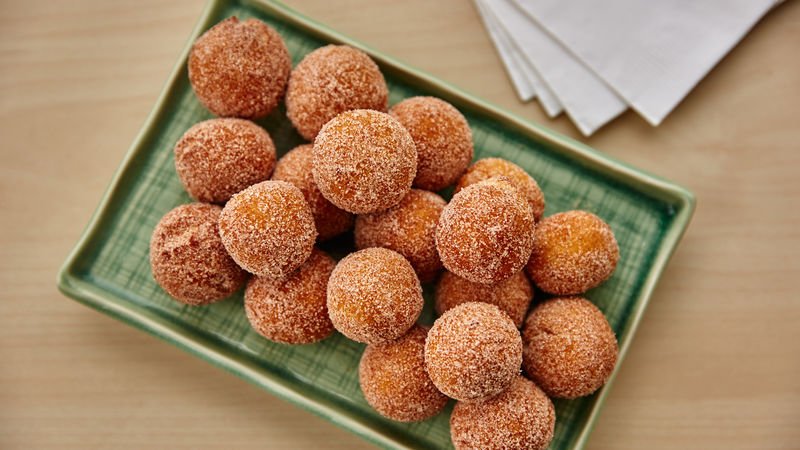 2. Milk and Cookies
Milk and cookies are uber hot at weddings right now. Whether you're serving them instead of cake, just as an extra dessert, or in a dessert bar, nothing goes better together than cookies and milk. Check out these photos of milk and cookies to get inspiration for your wedding day. Different flavours of milk and cookies are a great way to add variety and texture to your bar. Now if dimmension is what you are looking for, check the stack of cookies on the cake-stand… adorable!
3. Pizza Slices
Weddings are becoming more extravagant, but if you do not want an over-the-top reception and desire a more casual wedding day, there are hundreds of ways to reduce the cost of food and decorations.
Pizza is the perfect alternative to expensive catering menus, and you can even swap out your traditional wedding cake for a few tiers of cheesy delight. Incorporating pizza into your wedding also allows you to please your guests, as they will have more options and can choose when to eat.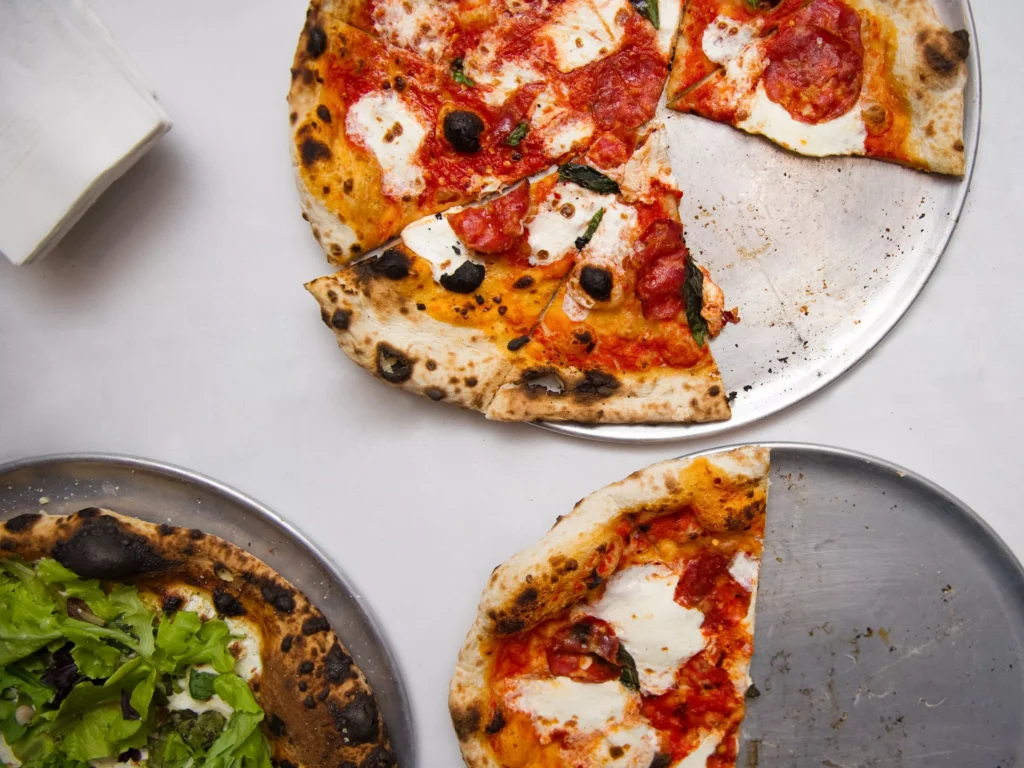 4. Soft Pretzels
If you need some fun, cheap wedding food inspiration this soft pretzel bar is all you need! This station is easy to create and a total show stopper. The delicious soft pretzel rolls taste just like a copycat Aunt Annie's pretzel and the topping bar makes for a fun DIY food station. I recently catered my brother's wedding and we needed an easy food station with finger foods to have as a cocktail hour appetizer. We decided this pretzel station was the perfect food to serve as people waited to go into the reception area.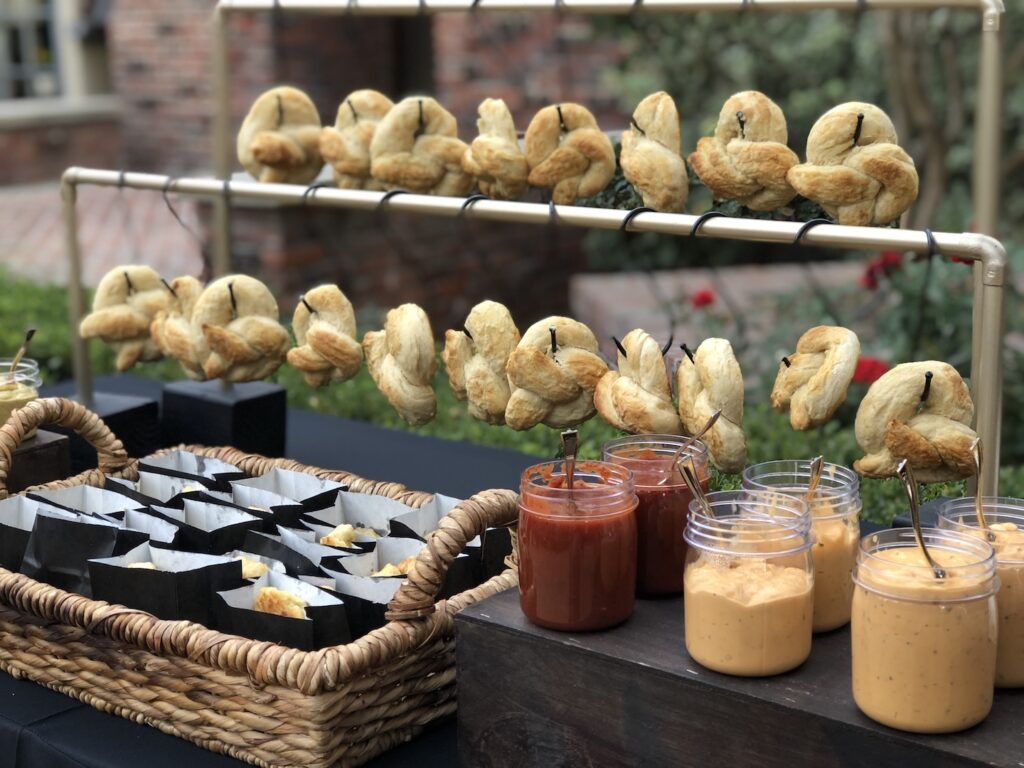 5. Ice Cream Sandwiches
Ice cream sandwiches have been a popular dessert since the early 1900s, when they were first sold by street vendors in New York City. These early versions consisted of vanilla ice cream sandwiched between two thin wafers.
However, it wasn't until the 1940s that ice cream sandwiches really took off, thanks to the invention of a machine that could produce them in large quantities. This made them more widely available and affordable, and they quickly became a favourite treat for children and adults alike. Over the years, ice cream sandwiches have evolved in various ways. Some variations include adding flavours and toppings to the ice cream, using different types of cookies or wafers as the outer layers, and even creating vegan and gluten-free versions.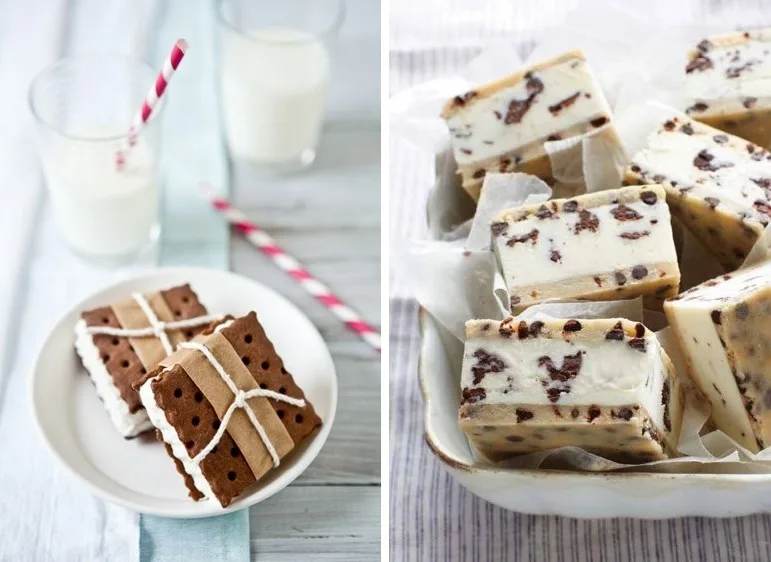 recommend serving your late-night snacks after your main meal and any traditional dessert, such as the wedding cake. It's okay if most of your wedding guests are already on the dance floor or out of their seats by the time you bring out the goods—the extra treats will take them by surprise, which is half the fun! If you're incorporating any dance floor traditions into your wedding reception, such as the garter or bouquet toss, we'd suggest serving the late-night snacks after those take place. They're also a great way to transition into a wedding after-party if you're planning to host one.