From the prospect of exchanging your vows against scenic white mountains, or hosting your rehearsal dinner against a scenic ocean backdrop, to the dream of having your reception at a lavish historic palace, international weddings have become the next big thing. People no longer want to settle for a boring wedding location as the place where they enter the next big phase of their lives! An increasing number of couples are opting to tie knots around the world, in delightful picturesque places. We Shaandaar Events, have compiled a hotlist of the Best Destination Wedding Venues Outside India to which couples are choosing to get married at.
1. Maldives
If you're looking for a dreamy destination wedding location, the Maldives is a perfect choice.
Choose the right resort. The Maldives has a wide variety of resorts to choose from, each with its own unique style and amenities. Consider what kind of atmosphere you want for your wedding, whether it's a private island resort or a more lively and social setting.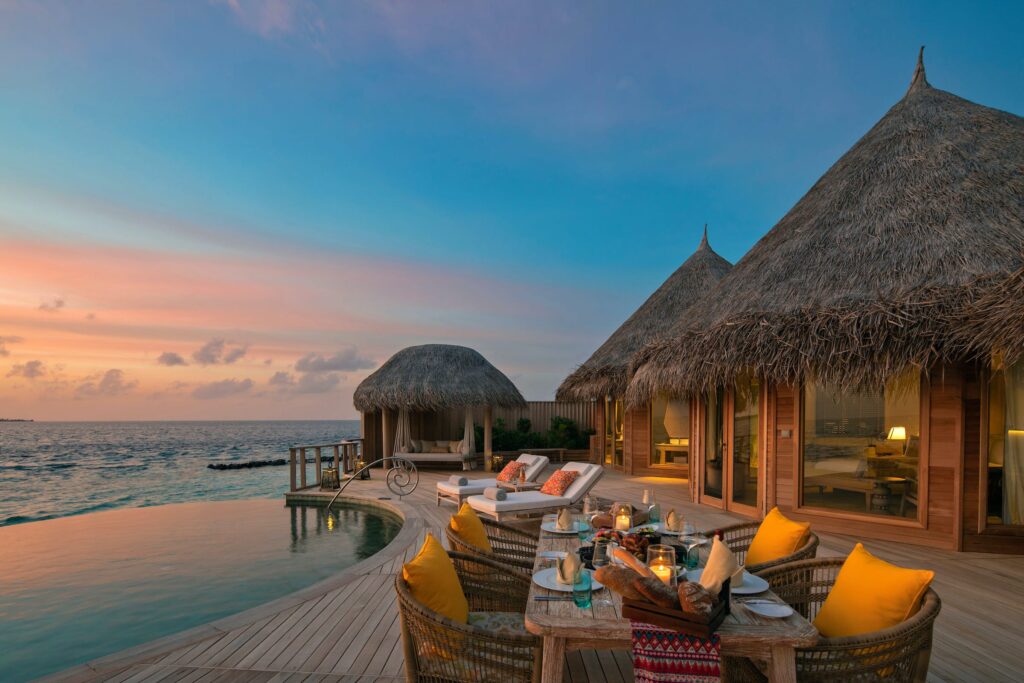 Look for resorts that offer wedding packages and have experienced wedding planners to assist you with the details. In order to get married in the Maldives, you'll need to fulfill certain legal requirements. include submitting your documents to the relevant authorities at least 30 days before the wedding date, obtaining a letter of no objection from your embassy or consulate, and having two witnesses present at the ceremony.
Work with your wedding planner to create a beautiful ceremony that reflects your personal style and preferences. Whether you want a traditional Maldivian ceremony or a more modern Western-style wedding, your planner can help you choose the right decorations, music, and other details. For the reception, consider a beachside dinner under the stars, complete with fresh seafood and tropical cocktails. Or, opt for a more formal affair in one of the resort's elegant dining rooms.
Whatever you choose, make sure it fits your vision and budget. You can also plan group activities, such as a sunset cruise, a beach volleyball tournament, or a day trip to a nearby island. By providing your guests with a memorable and fun-filled vacation, you'll create lasting memories that you'll all cherish for years to come.
2. SRI LANKA
Sri Lanka is a breathtakingly beautiful country located in the Indian Ocean, known for its golden sandy beaches, lush green hills, and ancient cultural heritage. It's no wonder that more and more couples are choosing Sri Lanka as their destination wedding location.
Choose the right location: Sri Lanka has many stunning locations for weddings, from beachfront resorts to hill country estates. Some popular destinations include the coastal towns of Galle, Mirissa, and Unawatuna, as well as the scenic hills of Kandy, Ella, and Nuwara Eliya.
Hire a wedding planner: Planning a wedding in a foreign country can be challenging, so it's essential to hire a local wedding planner who can handle all the details and logistics. They can help you find the best vendors, suggest locations, and handle any cultural differences that may arise.
Incorporate local elements: Sri Lanka has many unique elements that you can incorporate into your wedding, such as traditional drumming and dancing, henna art, and local cuisine. You can also add Sri Lankan touches to your wedding favors, such as cinnamon sticks or tea.
Choose the right time of year: Sri Lanka has two monsoon seasons, so it's essential to plan your wedding during the right time of year. The best time for weddings is between December and April when the weather is dry and sunny.
Consider the legal requirements: If you want your wedding to be legally recognized in Sri Lanka, you'll need to obtain a marriage certificate from the registrar's office. You'll also need to provide documentation, such as birth certificates and passports, and have two witnesses present at the ceremony.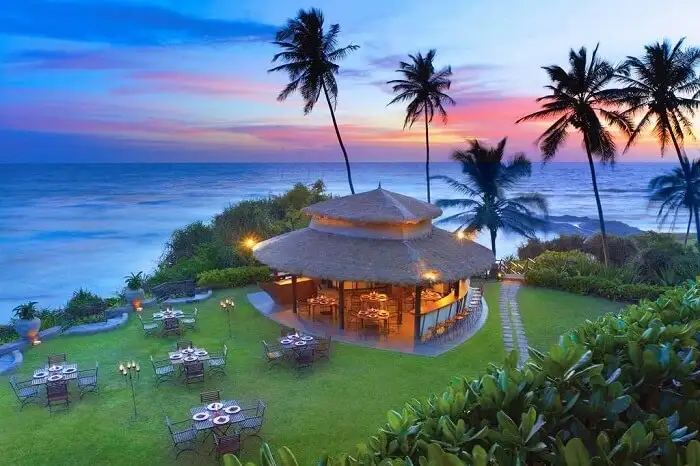 3. Morocco
Morocco is an incredibly exotic and romantic destination for a wedding. With its rich cultural heritage, stunning landscapes, and beautiful architecture, Morocco offers a truly unique and unforgettable wedding experience.
Choose the perfect location: Morocco offers a variety of stunning wedding locations, from the bustling streets of Marrakech to the serene beaches of Essaouira. Other popular wedding destinations in Morocco include Fes, Casablanca, and Rabat.
Find the perfect venue: Morocco offers a wide variety of wedding venues, from luxurious hotels and resorts to traditional Moroccan riads and villas. Some popular wedding venues in Morocco include the La Mamounia Hotel in Marrakech, the Royal Mansour Hotel in Marrakech, and the Palais Namaskar in Marrakech.
Plan your wedding around Moroccan traditions: Incorporating Moroccan traditions into your wedding can add an authentic touch to your special day. Consider serving traditional Moroccan cuisines, such as couscous and tagine, and including Moroccan music and dance in your reception.
Hire a local wedding planner: Working with a local wedding planner who knows the ins and outs of planning a wedding in Morocco can be incredibly helpful. They can help you navigate the local customs and traditions, recommend vendors, and ensure that everything runs smoothly on your wedding day.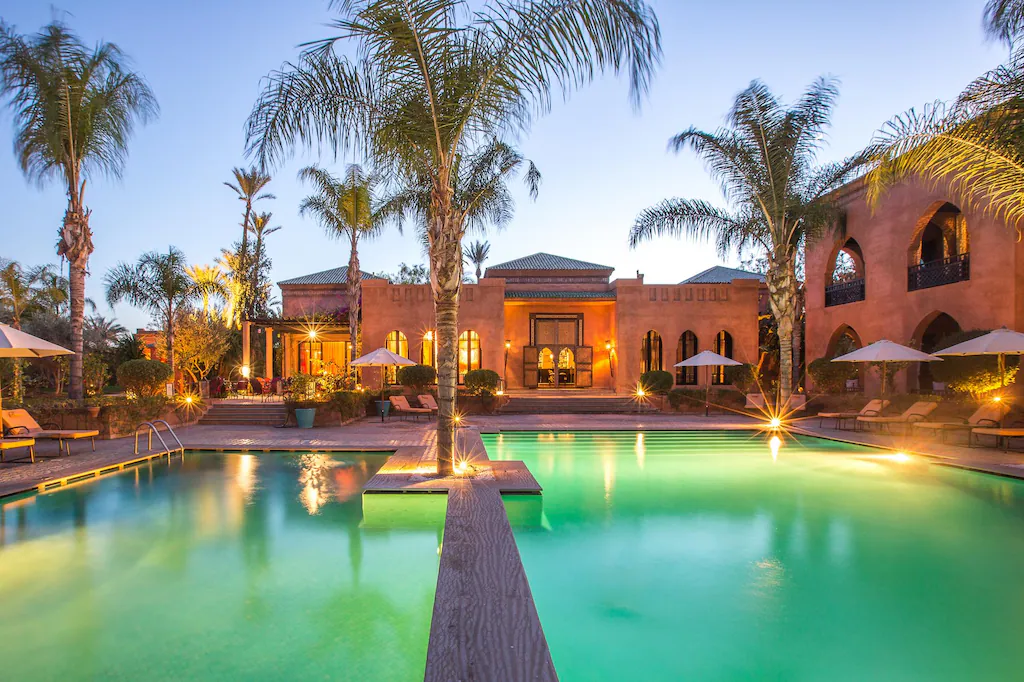 4. Bali
Bali is a popular destination for weddings and for good reason. With its stunning natural beauty, warm tropical climate, and rich culture, Bali offers the perfect backdrop for a memorable destination wedding. In this blog post, we'll explore some of the best Bali destination wedding ideas and tips to help you plan the wedding of your dreams.
Choose the Right Venue: The first step in planning a Bali destination wedding is to choose the right venue. Bali offers a wide range of venues, from luxurious beachfront resorts to traditional Balinese villas. Consider the number of guests, your budget, and the type of wedding you want to have when choosing your venue.
Plan Ahead: Planning a Bali destination wedding takes time, so it's important to start early. Research the best time of year to get married in Bali, book your venue well in advance, and work with a local wedding planner who can help you navigate the local laws and customs.
4. Portugal
If you're looking for information about planning a destination wedding in Portugal, there are a variety of resources available online.
Fly Away Bride: This blog features real weddings and styled shoots from around the world, including several in Portugal. You can find inspiration for your own Portugal destination wedding and get ideas for vendors and venues.
My Lisbon Wedding: This blog is run by a wedding planner who specializes in destination weddings in Lisbon and the surrounding areas. You can find tips for planning a wedding in this region and learn about the best venues and vendors.
Wed in Portugal: This blog is another great resource for destination wedding planning in Portugal. It includes real weddings, vendor recommendations, and advice for couples planning their own weddings.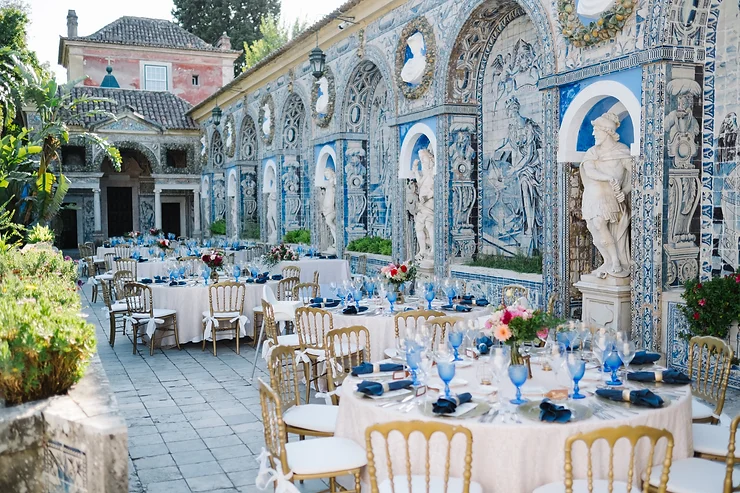 5. Thailand
Thailand is a popular destination for weddings due to its stunning beaches, tropical weather, and rich cultural heritage.
Choose the right location: Thailand has a range of stunning locations for weddings, from beach resorts to jungle retreats. Popular locations include Phuket, Koh Samui, Krabi, and Chiang Mai.
Consider the weather: Thailand has a tropical climate with a rainy season from May to October. The dry season from November to April is the most popular time for weddings.
Incorporate Thai culture: Thailand has a rich cultural heritage that can add a unique touch to your wedding. Consider incorporating Thai elements such as traditional costumes, food, and dance into your ceremony and reception.
Choose the right accommodations: Thailand has a range of accommodations, from luxury resorts to budget-friendly options. Consider the location of your wedding and the number of guests when choosing your accommodations.
Get legally married: If you want your marriage to be legally recognized, you will need to follow Thai marriage laws. This may involve obtaining a marriage license and having a ceremony in the presence of a registrar.
Choosing that picture-perfect location for an international destination wedding is undeniably a head-spinning task. Deciding upon a place that's gorgeously scenic, dreamy yet fun, and meets all your requirements is a difficult nut to crack. But guys, fret not! We've done the tasking for you.