Out of all wedding celebrations, one of the most fun and intimate functions is, without a doubt, the Mehendi function. Apart from the traditional henna application, this pre-wedding ceremony is the one where you can freely experiment with themes, colors, and activities! From quirky photo booths, hanging florals, and bright colors to an inventive food menu, there's so much you can plan with your luxury wedding planner to add a spark to this auspicious event.
Tamarind Global Weddings focuses on a few much-loved mehendi themes and décor elements that you can't afford to exclude from your big day:
Sought After Themes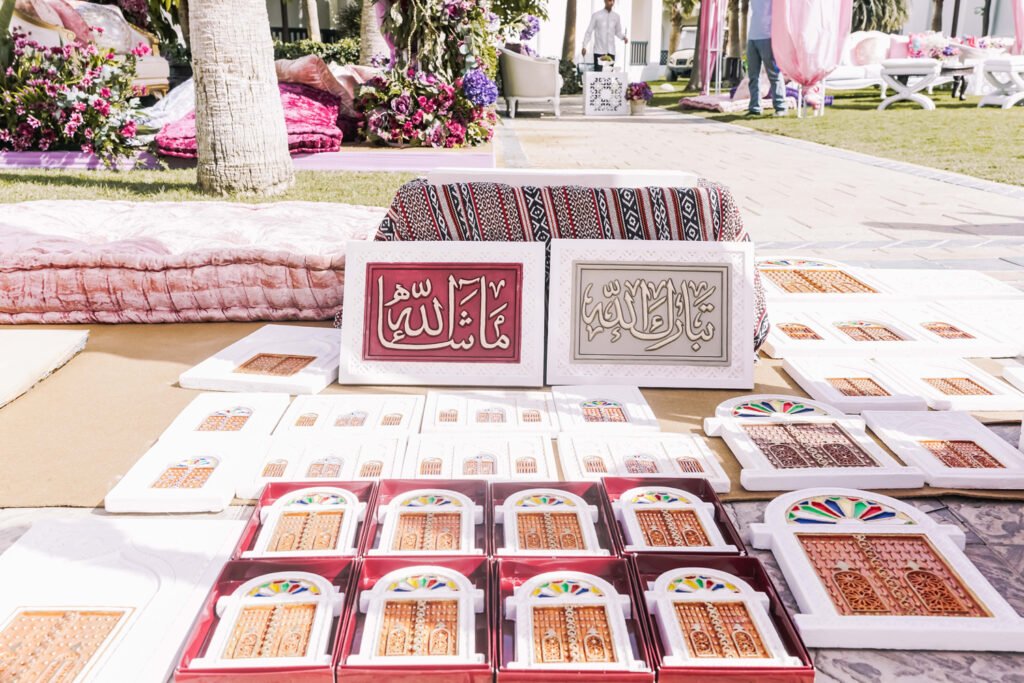 When looking at the Middle East for destination weddings, weddings in Doha are picking up more than ever now and a destination wedding in Dubai has always been a favourite location. So, it's no wonder that a Middle Eastern or Moroccan theme is a timeless mehendi function theme. You can make it authentic by having a souk setup with henna artists, a spice market, a calligraphy stall, tarot card readers, and an illusionist entertaining your guests.
An extremely relaxed and informal mehendi theme that you could go for is a boho theme. Your luxury wedding planner can play around with colors, unique props, and flowers to create the ultimate chilled-out event, complete with an acoustic band and pretty lights.
Mehendi Attire!
What have you planned to wear for your mehendi? Going by the trends of this wedding season, think about monotone outfits that create interesting silhouettes. Don't be afraid to experiment whilst staying comfortable at the same time, for example, wearing culottes in an ethnic style.
Another trend that has made a comeback and that's worth exploring is draping your dupatta in a different way. Do you prefer traditional or modern or quirky? Or you could think about wearing your bridal lehenga with pockets. Now who wouldn't want to explore this super comfy and practical option?
Décor Elements & Design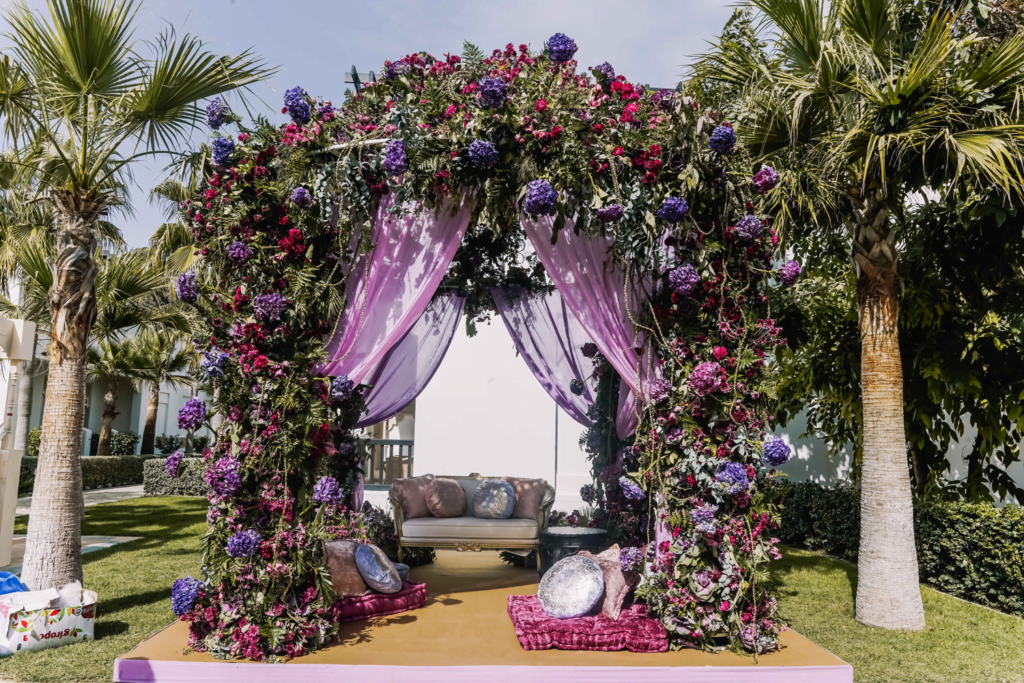 As part of their wedding planning services, wedding planners will guide you about whether to go fully traditional or tweak traditional décor elements to embrace a couple's personality and style.
An element that can always be counted on to add a breezy touch are pinwheels. They're playful, fun and add a nostalgic vibe to the décor. They can be used in light installations in the form of paper or more dramatic setups, made of wood, with embellishments.
It goes without saying that floral arrangements can turn around any type of décor. Colourful flowers like marigold go hand in hand with quintessential mehendi functions and can be used in a variety of ways – in the form of a rangoli, as a backdrop for photographs or can hang from the ceiling. According to the theme, delicate flowers could also be chosen like lilies or carnations, for that elegant touch.
Let's not forget props! Incredibly fun to experiment with, there's no better place to showcase props in a wedding than in a mehendi function. Small props such as table top decorations to larger ones like photography backdrops and figurines can all be used to contribute to the richness of the event's theme.
Favourites on the Menu
It's best to let your guests graze over food and drink items so that there's more opportunity for everyone to have fun! Think cocktail foods and appetizers that your guests can easily move about with. Wedding food specialists will be able to tell you what mehendi foods are in trend and what would work the best according to the theme of your mehendi.