Your wedding day is one of the most special occasions in your life, and every detail counts. As a bride, you want to look flawless from head to toe, and that includes your nails. Whether you prefer a classic and elegant look or something more modern and trendy, we've got you covered. In this blog post, we'll explore ten stunning wedding nail ideas that will complement your bridal ensemble and make you feel even more beautiful on your big day.
1. White Nails For Wedding
Your wedding day is a special occasion filled with love, joy, and beautiful moments. From selecting the perfect dress to choosing the most exquisite flowers, every detail matters. One often overlooked detail that can enhance your overall bridal look is your choice of nail color. While there are countless options available, there's something truly timeless and elegant about white nails. In this blog post, we'll explore why white nails are a perfect choice for your wedding day and provide some stunning nail design ideas to inspire you.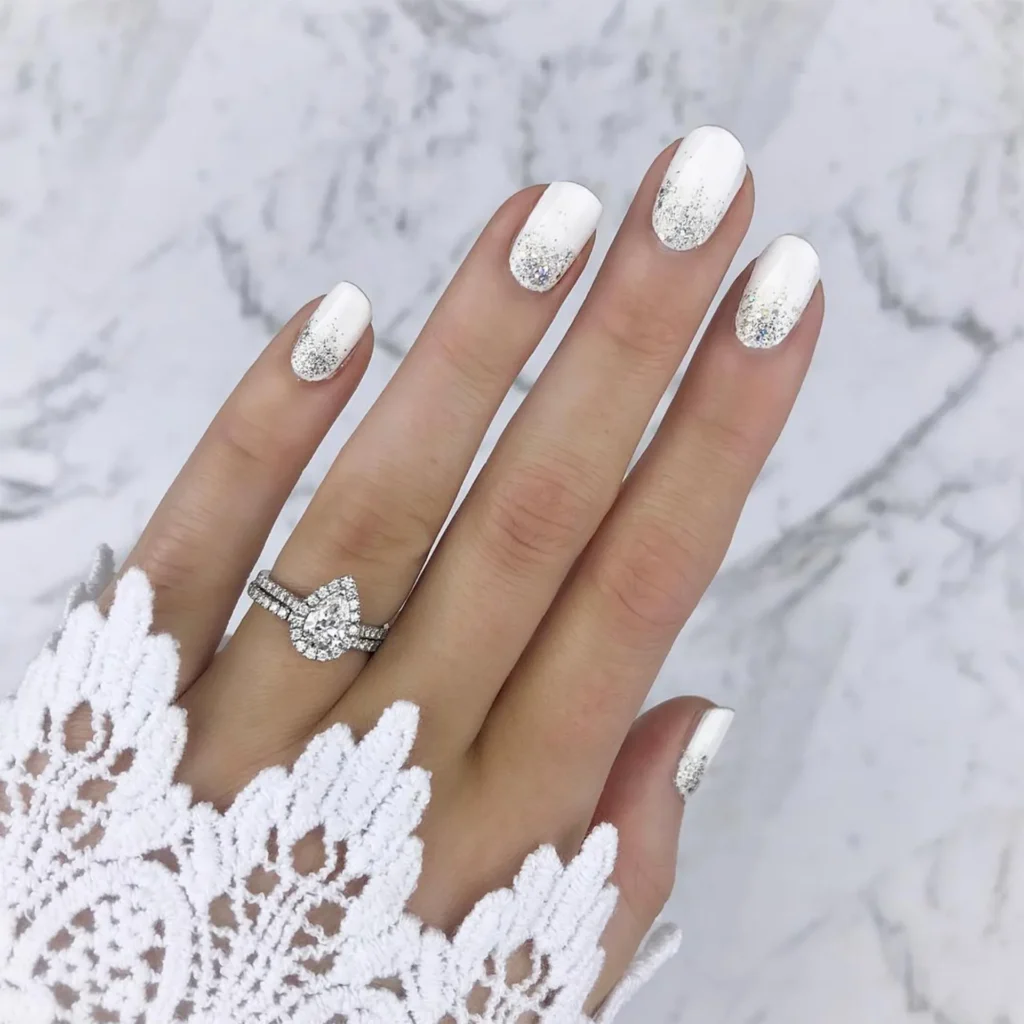 White has long been associated with purity, innocence, and new beginnings, making it an ideal color for weddings. By adorning your nails in white, you're not only embracing tradition but also symbolizing the start of a beautiful journey as a married couple.
White nails have a classic and versatile appeal that complements any wedding theme or color scheme. Whether you're having a traditional white wedding or opting for a modern and unconventional celebration, white nails effortlessly blend in, adding a touch of sophistication to your overall bridal ensemble.
2. Nude Wedding Designs For Nails
wedding nails are one of the most beautiful trends yet, and we are here for it. This simple, soft, calm, and warm color, but the versatility is unending. Brides have taken this color to new heights with the addition of florals, glitters, gemstones, and more. So whether you are a glamorous, fashion-forward, or minimalist bride, there is a wedding nail nude idea for you.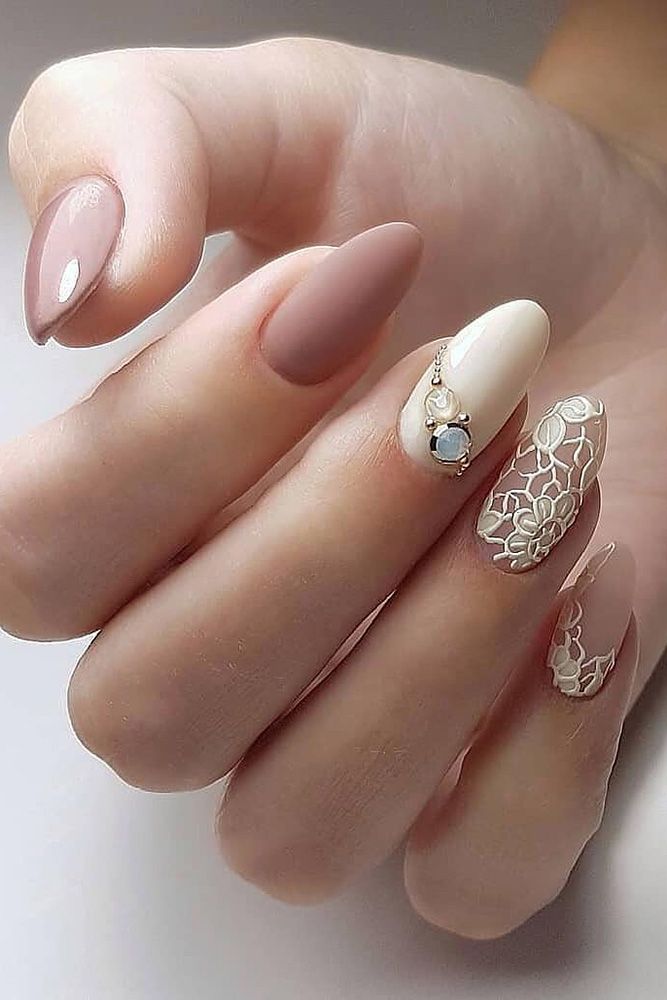 A classic French manicure is a popular choice for weddings. Opt for a natural nude base color and add a thin white tip for a clean and sophisticated look.
Apply a nude nail polish as a base and create a delicate lace accent on one or two nails. You can use a fine brush or nail stickers to achieve the lace pattern. This design adds a touch of romance to your nails.
Paint your nails with a nude shade and add a touch of glam by applying a glitter accent on one or two nails. You can choose a subtle gold or silver glitter to keep the look elegant.
3. Unique Wedding Nails
Your wedding day is a once-in-a-lifetime event, and every detail matters, including your nails. As you plan your perfect wedding look, don't forget to give some thought to your nails. From classic to trendy, there are countless options to choose from. In this blog post, we will inspire you with 10 unique wedding nail ideas that will make your hands look absolutely stunning on your special day.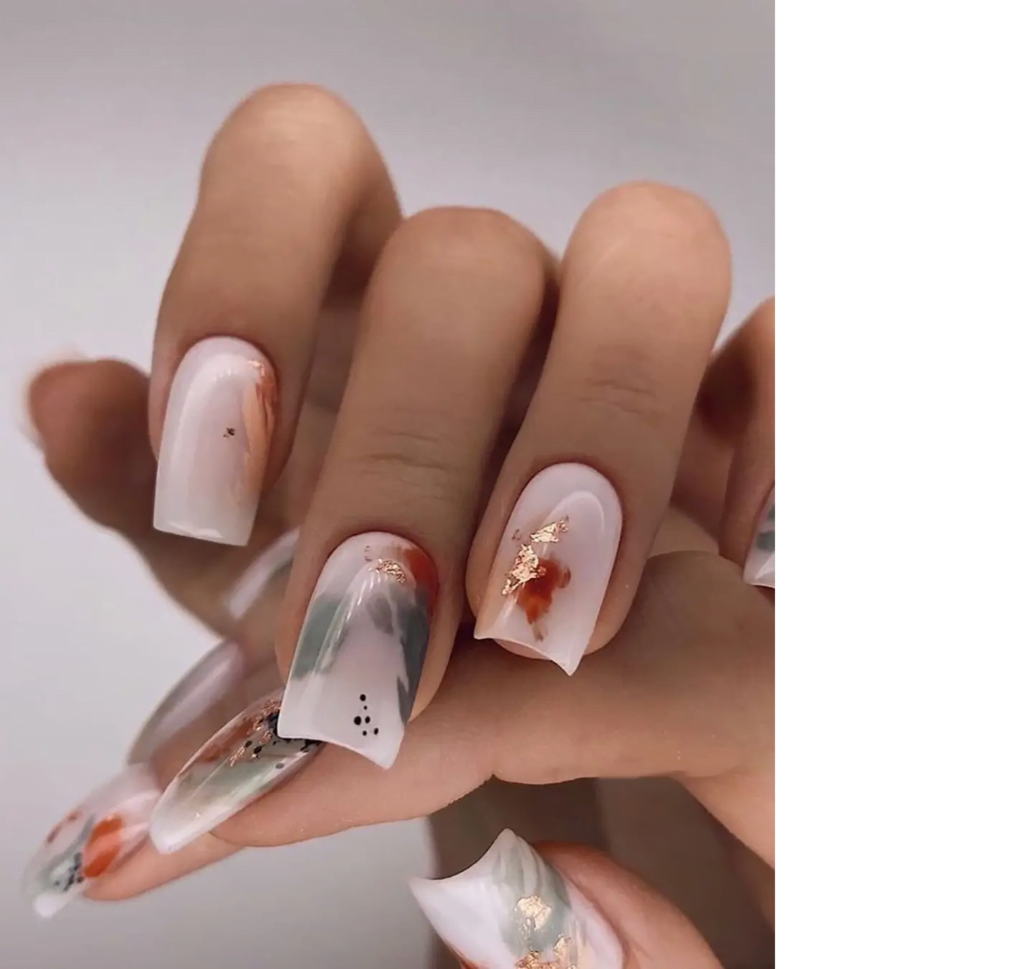 For a romantic touch, opt for delicate floral nail art. Choose soft pastel shades as your base color and add intricate floral designs using fine brushes or stickers. This design adds a feminine and elegant touch to your overall look.
Embrace the timeless elegance of a vintage-inspired nail design. Paint your nails with a neutral shade, such as champagne or soft pink, and accentuate them with lace patterns, pearls, or even a subtle touch of glitter. This classic look complements vintage-themed weddings perfectly.
Sometimes, less is more. Embrace the beauty of simplicity with a minimalist nail design. Opt for a nude or sheer polish and add a single delicate line or dot as an accent. This sleek and modern look will give your hands a chic and understated elegance.