Flowers are one of the unique parts of a wedding, and I am not just referring to the bouquets and centerpieces. One of the most surprising trends is floral jewelry, which is taking over the market nowadays. Every next bride you come across prefers floral jewelry over those cliché bridal pieces of jewelry due to the fresh look it adds to your overall appearance. For all those brides looking for the perfect bridal jewelry, here we bring you some best options to pick from.
1. Minimal Baby's Breath Floral Kadas
Baby's breath, also known as Gypsophila, is a classic floral element that symbolizes purity, innocence, and everlasting love. Its dainty white flowers and delicate foliage make it a popular choice for weddings, representing the ethereal beauty of the bride. Incorporating baby's breath into your kid's jewelry adds a whimsical and romantic touch that complements various bridal styles.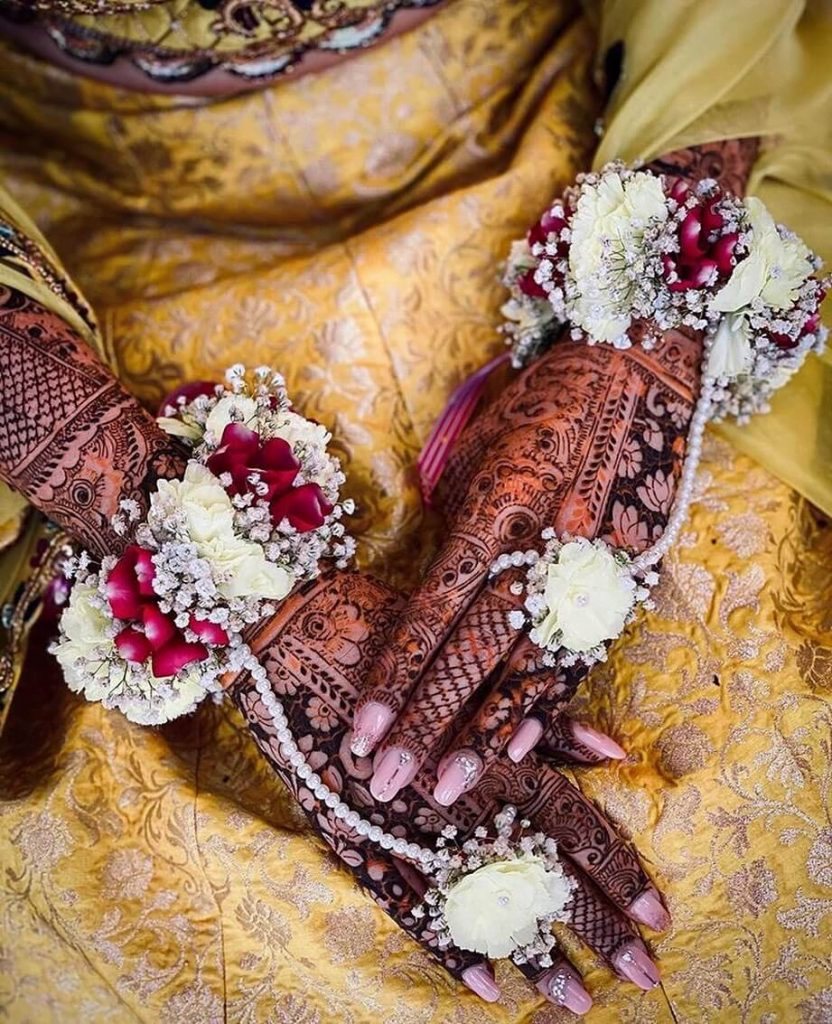 Minimalism has become a beloved trend in weddings, with many brides embracing the concept of "less is more." Minimal baby's breath floral kadas jewellery captures the essence of this trend, offering a refined and effortless look. These subtle adornments allow you to shine on your big day without overwhelming your overall aesthetic. The understated elegance of these pieces also ensures that they remain timeless, allowing you to cherish them for years to come.
One of the advantages of minimal baby's breath floral kadas jewellery is its versatility. Whether you're aiming for a bohemian, rustic, or traditional wedding theme, these pieces can seamlessly integrate into any style. From delicate baby's breath cuffs and bracelets to intricate kadas adorned with small blossoms, there are endless options to choose from. Mix and match different designs to create a unique and personalized look that reflects your individuality.
2. Baby's Breath Floral Kadas With Artificial Flowers
Baby's Breath, known for its delicate and dainty appearance, has long been a symbol of purity and innocence. Incorporating these delicate blossoms into your wedding jewellery can infuse your ensemble with a romantic and ethereal vibe. The subtle beauty of Baby's Breath creates a captivating contrast when combined with artificial flowers, making it an ideal choice for modern brides.
One of the key advantages of using artificial flowers in your bridal jewellery is their longevity. Unlike fresh flowers that wilt and fade throughout the day, artificial flowers retain their pristine appearance from the start of the ceremony to the end of the reception. This ensures that your floral kadas will look flawless in every photograph and remain a cherished keepsake long after the wedding.
Artificial floral kadas offer immense customization opportunities. They can be tailored to match your wedding color scheme, complement your bouquet, or incorporate specific flowers that hold personal significance. Additionally, artificial flowers can be arranged in various designs, allowing you to create a unique and customized look that perfectly suits your style and wedding theme.
3. Charming Maang Tikkas to Add to Your Board
Kundan maang tikkas have a timeless appeal that never goes out of style. These intricately designed pieces feature a combination of uncut diamonds, colored gemstones, and gold foil, creating a regal and royal look. Choose a kundan maang tikka with delicate pearls or polki for an exquisite touch that complements your bridal attire.
For a romantic and feminine touch, opt for a maang tikka inspired by blooming flowers. These maang tikkas feature floral motifs crafted from precious metals like gold or silver, adorned with colorful gemstones or pearls. Whether you prefer a dainty single flower or an elaborate arrangement, a floral maang tikka will add a fresh and captivating appeal to your bridal look.
If you desire a traditional yet distinctive maang tikka, consider an antique temple design. These maang tikkas are inspired by ancient temple architecture and feature intricate carvings, motifs of deities, and a hint of oxidized finish. An antique temple maang tikka will lend an aura of timeless beauty and cultural significance to your bridal ensemble.
4. Timeless Tiaras
Begin by delving into the rich history and symbolism behind tiaras. Discuss how they have been worn by royalty and noblewomen throughout the ages, signifying status, power, and grace. Share anecdotes about famous tiaras, such as those worn by Princess Diana or Queen Elizabeth II, to highlight their significance. By exploring the tradition and allure of tiaras, readers will gain a deeper appreciation for these stunning accessories.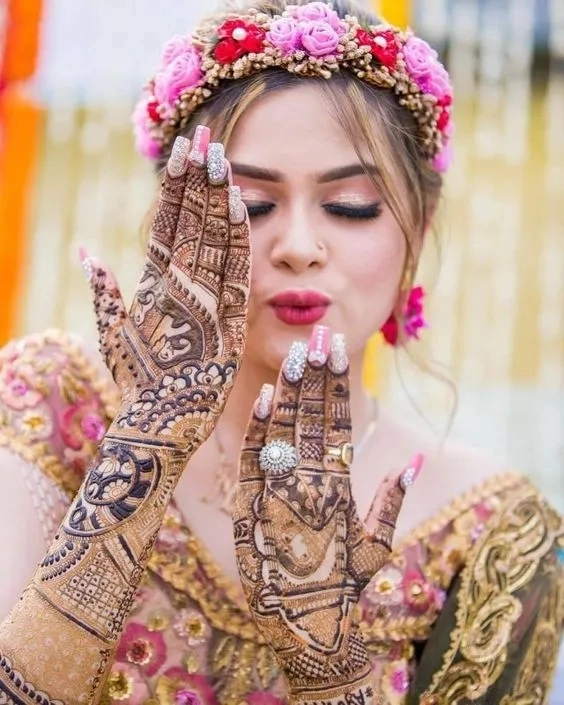 Introduce readers to the captivating collection of Timeless Tiaras jewellery. Highlight their commitment to exceptional craftsmanship and attention to detail, which results in heirloom-worthy pieces. Explore the variety of designs available, from classic and understated to intricate and ornate. Describe the use of high-quality materials, such as Swarovski crystals, freshwater pearls, and sterling silver or gold plating, ensuring both durability and beauty.
Provide practical tips and suggestions for brides-to-be on how to select the perfect tiara for their wedding day. Discuss considerations such as wedding dress style, hairstyle, face shape, and personal preferences. Emphasize the importance of trying on different tiaras to find the one that complements the bride's unique features and enhances her overall look.