Your wedding day is a magical occasion filled with love, joy, and dazzling details. One element that can truly make you feel like a princess is a pair of sparkly wedding shoes. From elegant sequins to shimmering crystals, there are countless options to add that extra touch of glamour to your bridal ensemble. In this blog post, we'll explore some of the best sparkly wedding shoe ideas to help you find the perfect pair for your special day.
1. Sparkly flat shoes for wedding
Ditch the discomfort of high heels and embrace the joy of dancing, mingling, and celebrating without foot pain.
From classic ballerina flats to trendy loafers, there's a wide variety of sparkly flat shoe styles to suit your wedding theme and personal taste.
Whether you're having an outdoor wedding or simply prefer flats, these shoes ensure stability and ease of movement.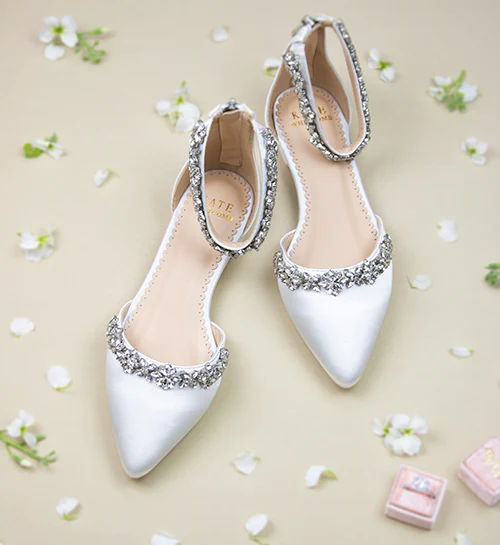 Timeless and feminine, ballerina flats adorned with sparkles bring a touch of elegance to your bridal ensemble. Opt for strappy sandals embellished with crystals or rhinestones for a glamorous yet relaxed beach or garden wedding. Perfect for the fashion-forward bride, glitter loafers combine sophistication and comfort, adding a chic and unexpected twist to your bridal look. Bring a touch of bohemian charm to your wedding outfit with sparkly metallic espadrilles, combining the best of style and comfort.
2. Sparkly Wedding Shoes Low Heel
Your wedding day is a celebration of love and style, and every bride deserves to shine from head to toe. When it comes to footwear, sparkly wedding shoes with a low heel are a fantastic choice. Combining comfort and glamour, these dazzling shoes will keep you on your feet while adding a touch of magic to your special day. In this blog post, we will explore the enchanting world of sparkly wedding shoes with low heels and discover why they are the perfect option for a glamorous affair.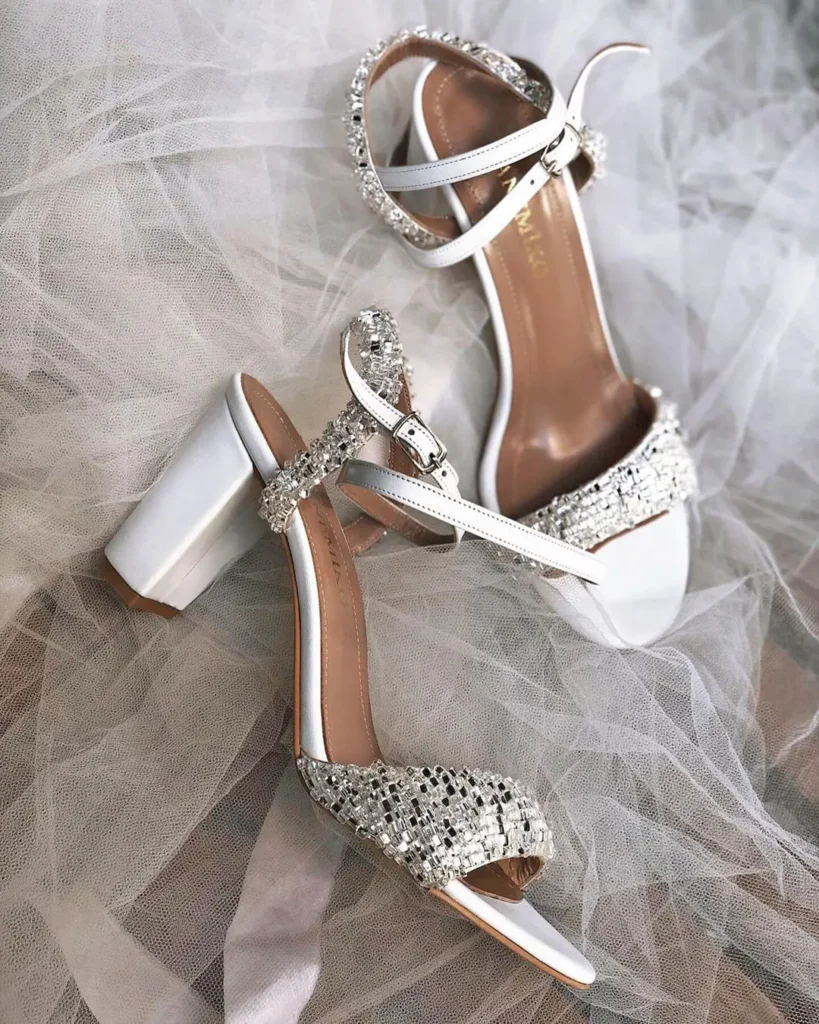 One of the biggest advantages of opting for low-heeled wedding shoes is the added comfort they provide. You'll be spending hours on your feet, mingling with guests, and dancing the night away. With a low heel, you can enjoy both style and ease, ensuring that you stay comfortable throughout your wedding day. Sparkly wedding shoes with low heel strike the perfect balance between practicality and fashion.
When it comes to weddings, adding a touch of sparkle is a must. Sparkly wedding shoes are a fantastic way to make a statement and add that extra shine to your ensemble. The glittering details on these shoes catch the light as you walk down the aisle, creating a magical effect that is sure to leave your guests in awe. With sparkly wedding shoes, you can embrace the glamour and create a memorable visual impact.
3. Sparkly Wedding Shoes For Bride
Glitter is the ultimate symbol of celebration and joy, and it can elevate your bridal ensemble to new heights. From silver and gold to rose gold and iridescent shades, glittery wedding shoes come in various colors to match your theme or personal style. Discover the magic of glitter and find the perfect pair that will catch the light and capture everyone's attention as you walk down the aisle.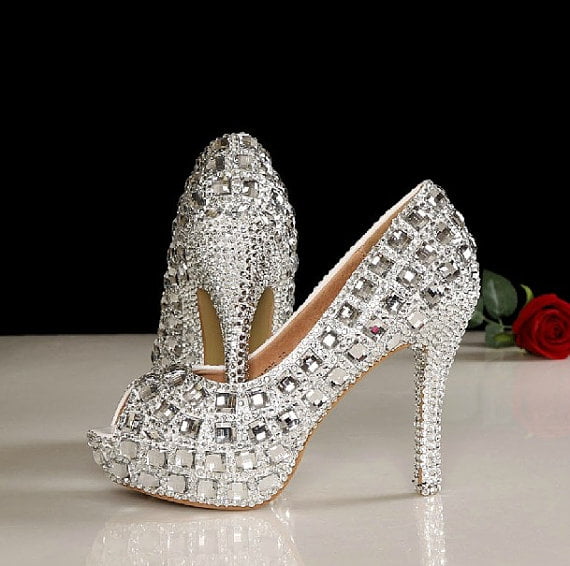 If you prefer a more subtle approach to sparkle, consider wedding shoes adorned with delicate embellishments. Think crystals, rhinestones, pearls, or sequins strategically placed on the shoes for a touch of elegance and sophistication. These intricate details add a touch of glamour without overpowering your overall bridal look.
Metallic shoes are a timeless choice that can add a touch of glamour and modernity to your wedding attire. Opt for shimmering silver, radiant gold, or trendy rose gold to complement your gown and jewelry. Metallic finishes are versatile, as they effortlessly blend with various color palettes and styles, making them an excellent choice for any bride.