Your wedding day is one of the most important days of your life, and every detail matters. One often overlooked aspect is choosing the perfect pair of shoes. Men's wedding shoes not only need to complement your overall look but also provide comfort throughout the day. This ultimate guide will help you navigate through the various options and considerations to find the ideal pair of wedding shoes.
1. Brown Wedding Shoes
When it comes to completing a groom's wedding attire, the right pair of shoes plays a vital role. While black shoes are a classic choice, brown wedding shoes can add a touch of sophistication and versatility to any groom's ensemble.
In this blog post, we will explore the top five stylish brown wedding shoes for men, showcasing their exquisite designs, craftsmanship, and ability to complement various wedding themes.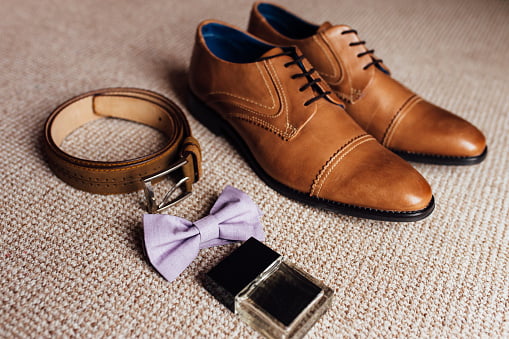 Brogues are a timeless choice for weddings, and when crafted in brown leather, they exude an air of refinement. Their perforated detailing and wingtip design lend a touch of vintage charm. Opt for a pair with a burnished finish for an added touch of elegance.
Classic brown brogues pair exceptionally well with formal wedding attire, especially if your theme leans toward traditional or vintage styles.
For a more relaxed and contemporary wedding look, suede loafers in brown offer a perfect blend of comfort and style. The velvety texture of suede adds a luxurious touch, while the slip-on design ensures convenience and ease.
These shoes work exceptionally well for outdoor weddings or rustic-themed ceremonies. Pair them with a well-tailored suit or even a more casual ensemble for a dashing yet laid-back appearance.
2. Formal Wedding Shoes
When it comes to weddings, every detail counts, and that includes the groom's attire. Choosing the right pair of formal shoes is essential to complete a sophisticated and dashing look.
In this blog post, we will explore the world of men's formal wedding shoes, discussing the various styles, materials, and tips to help you make an informed decision for your special day.
Oxfords are the epitome of timeless elegance. These lace-up shoes feature a closed lacing system and a sleek, streamlined design. Choose a pair in black patent leather for a formal evening wedding or opt for brown or burgundy for a daytime affair. Oxfords are versatile and can be paired with a tuxedo or a tailored suit, making them a popular choice for many grooms.
Derby shoes offer a slightly more relaxed alternative to Oxfords while still maintaining a formal appeal. With an open lacing system, they provide a touch of versatility and are often considered more comfortable due to their wider fit. Look for derby shoes crafted from high-quality leather in shades of black, brown, or tan, and ensure they are well-polished for a refined look.
3. Men Loafers Wedding Shoes
Weddings typically involve long hours of standing, walking, and dancing. Unlike traditional formal shoes, loafers offer superior comfort due to their slip-on design, soft construction, and cushioned insoles. They provide ample support and flexibility, allowing you to enjoy the festivities without any discomfort. Whether you're the groom, a groomsman, or a guest, opting for loafers ensures you can stay on your feet all day long.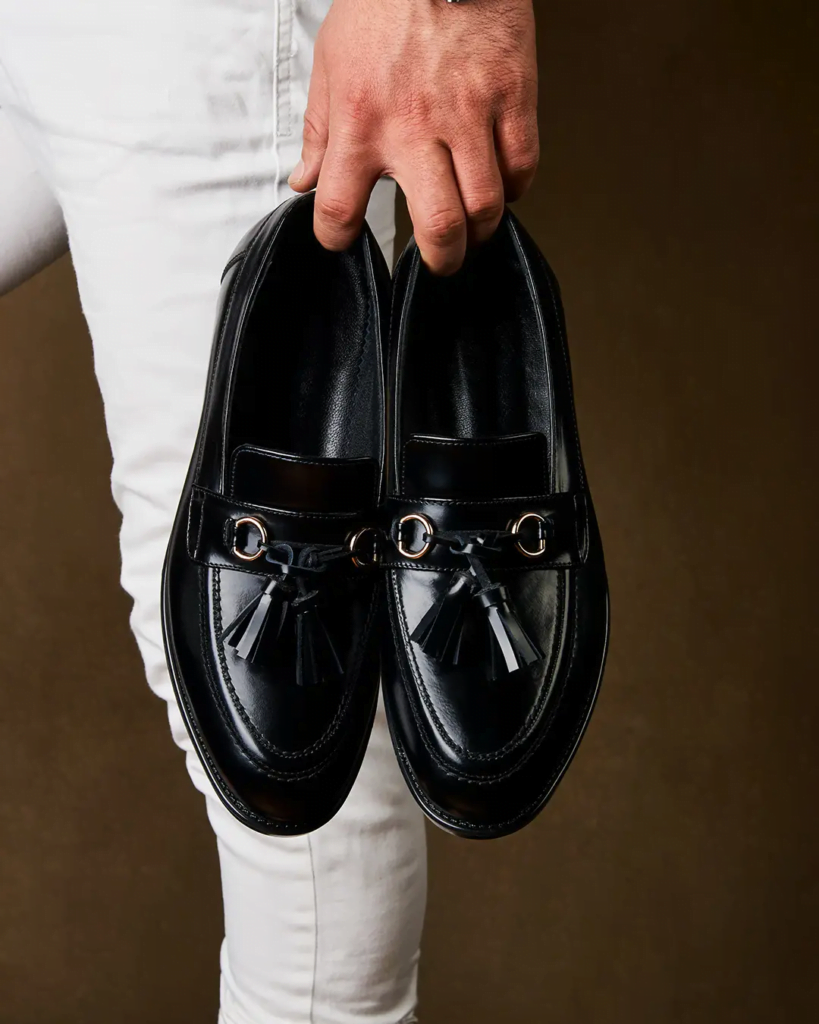 One of the best things about men's loafers is their versatility. They come in a wide range of styles, materials, and colors, allowing you to find the perfect pair that complements your wedding outfit.
From classic leather loafers to suede or velvet options, there is a style to suit every taste and theme. Loafers can effortlessly transition from a formal wedding ceremony to a more relaxed reception, making them a versatile choice for any type of wedding.
One of the great advantages of investing in a pair of loafers for your wedding is their post-wedding usability.