Planning a winter wedding? Embrace the enchanting beauty of the season with a carefully curated selection of flowers that will add a touch of magic to your special day. While winter may not be commonly associate with vibrant blooms, there are plenty of stunning options available. In this guide, we'll explore a range of flowers that are perfect for winter weddings, helping you create an atmosphere that's both elegant and unforgettable.
1. Ranunculus
Ranunculus flowers come in a wide array of colors, making them versatile and perfect for various wedding themes and color schemes. From soft pastels like blush, peach, and cream to vibrant hues like red, orange, and fuchsia, there is a ranunculus variety to suit every style and taste. You can choose a single color or mix and match different shades to create a visually stunning bouquet or centerpiece.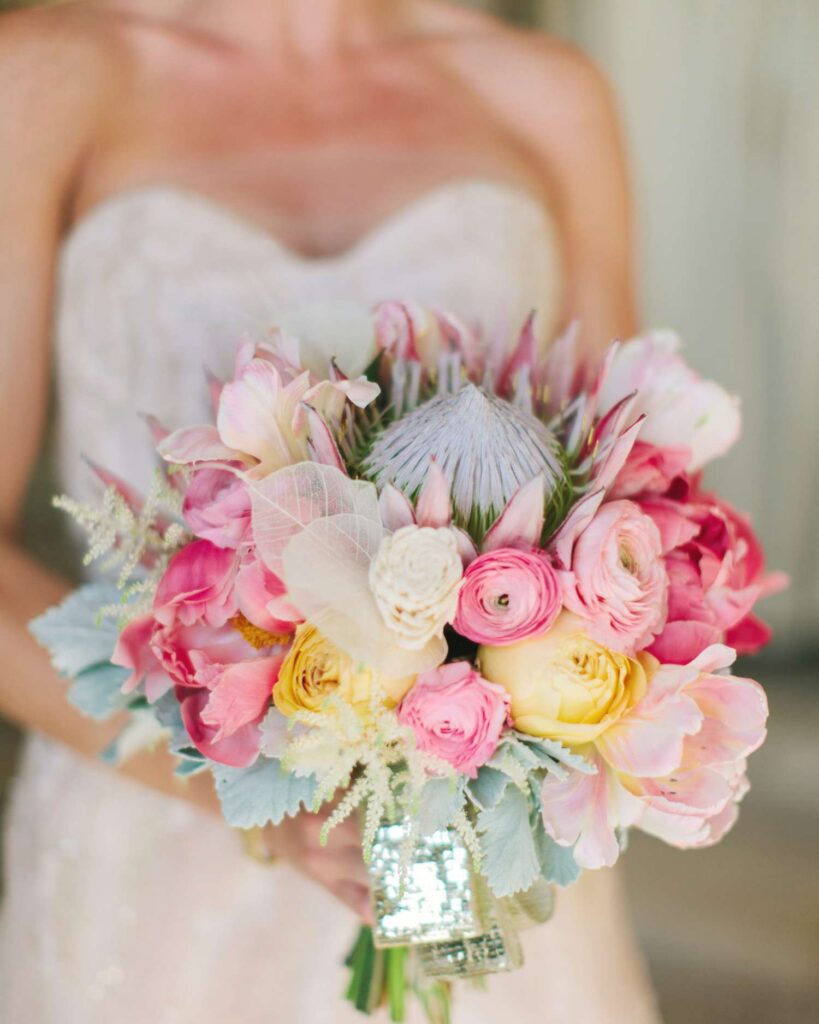 Ranunculus flowers are rich in symbolism, making them an ideal choice for weddings. These blossoms are often associate with charm, radiant beauty, and deep affection. Including ranunculus in your wedding arrangements can convey the message of love, romance, and everlasting joy, setting a romantic tone for your ceremony.
2. Phalaenopsis Orchid
Phalaenopsis orchids carry deep symbolism, making them a perfect choice for weddings. Known as the "moth orchid," their name is derived from the Greek word "phalanx," meaning moth, and "opsis," meaning appearance.
These delicate blooms symbolize love, beauty, luxury, and refinement—qualities that perfectly mirror the essence of a wedding celebration. Incorporating Phalaenopsis orchids into your special day not only adds visual splendor but also infuses your event with symbolic meaning.
Phalaenopsis orchids offer an exquisite range of colors, allowing you to select blooms that perfectly complement your wedding theme. From pure white and soft pastels to vibrant pinks, purples, and yellows, these flowers can be tailored to suit any color scheme.
The versatile hues of Phalaenopsis orchids make them ideal for both classic and contemporary wedding themes, adding a touch of sophistication and style to your decor.
3. Camellia
Camellias, with their strikingly beautiful petals and lush green foliage, have long been revere for their captivating charm. These exquisite flowers come in a variety of colors, including white, pink, and red, allowing you to select the shade that best complements your wedding theme and personal style.
Whether use in bridal bouquets, centerpieces, or hair accessories, camellias will infuse your wedding day with an undeniable aura of natural beauty.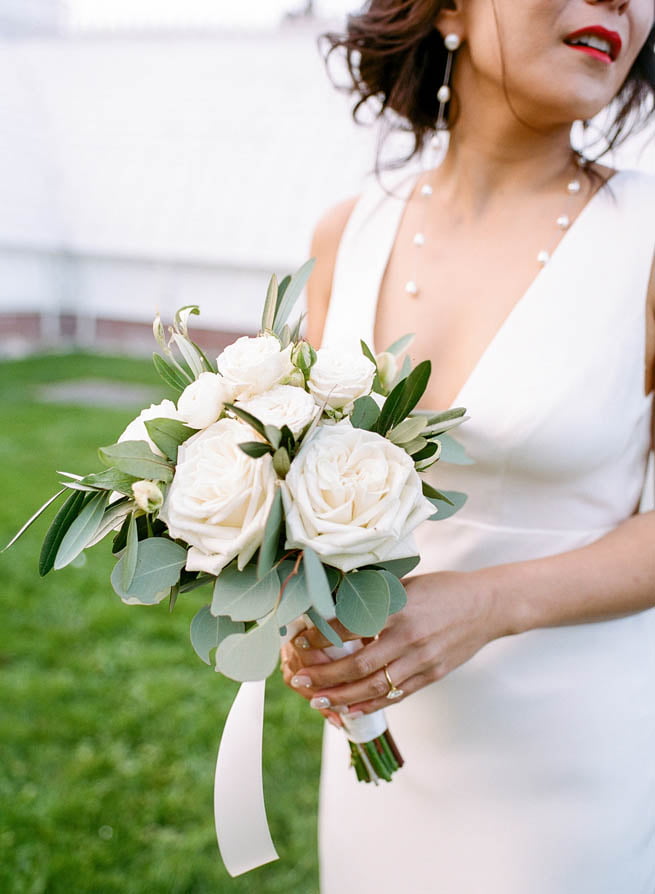 Beyond their aesthetic appeal, camellias also carry significant symbolism. These flowers are often associate with love, admiration, and devotion, making them a perfect choice for a wedding celebration. Incorporating camellias into your wedding decor can serve as a beautiful representation of your deep affection and commitment to one another.
Moreover, camellias are known to symbolize luck, which adds an extra touch of positivity and joy to your special day.
4. Tulip
Tulips are not only renowne for their stunning appearance but also for their profound symbolism. They are often associated with love, purity, and new beginnings, making them an ideal choice for weddings.
From the romantic red tulips symbolizing deep love to the pure white ones representing innocence, there's a tulip variety to match every theme and emotion. Incorporating tulips into your wedding bouquet or floral arrangements will infuse your celebration with heartfelt meaning.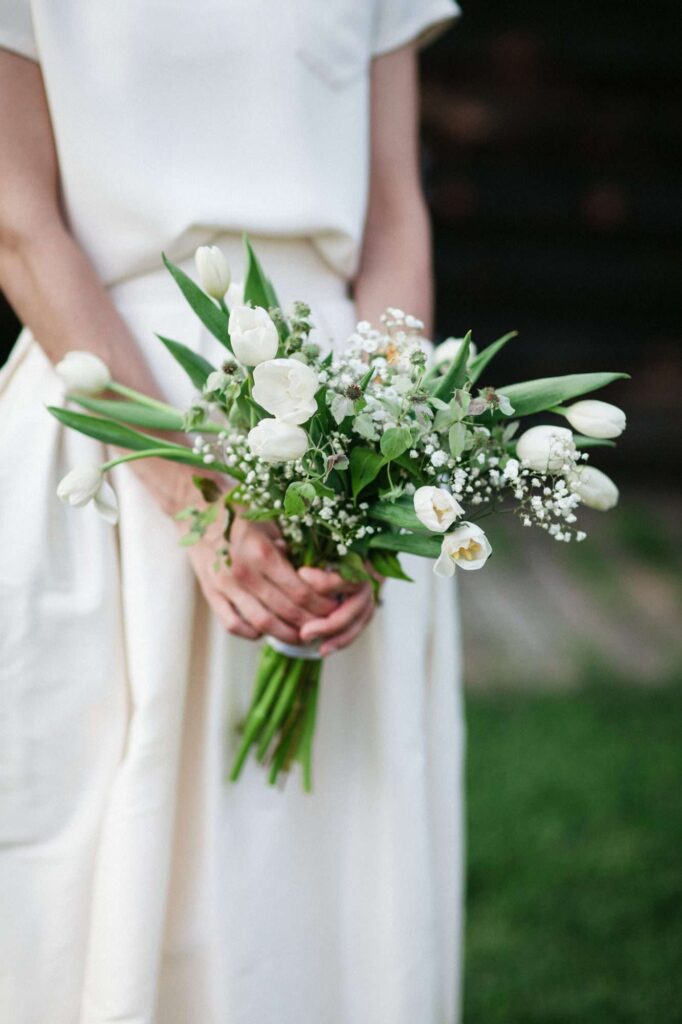 One of the most captivating aspects of tulips is the wide array of colors they come in. From classic reds, pinks, and whites to striking yellows, purples, and even black, the diverse palette of tulip flowers ensures there's a hue for every wedding style.
Let your creativity run wild as you choose from the countless shades and combinations to personalize your floral arrangements.
5. Anemones
Anemones are rich in symbolism, making them an ideal choice for couples who wish to infuse their wedding with deeper significance. Incorporating anemones into your wedding decor can convey heartfelt emotions and add a poetic touch to your celebration.
From classic white anemones with dark centers to vibrant hues like red, purple, pink, and blue, these flowers can complement any wedding style, be it romantic, bohemian, or modern.
With their contrasting petals and striking centers, anemones effortlessly catch the eye and create a visually captivating atmosphere.