On your wedding day, the culinary experience should be nothing short of extraordinary. The art of presenting food goes beyond its taste and aroma; it involves creating visual masterpieces that delight the eyes as much as the palate. With careful attention to detail and a touch of creativity, you can elevate your wedding food presentation to new heights. In this blog post, we'll explore the various elements that contribute to plating perfection, inspiring you to craft a dining experience that will leave your guests in awe.
1. The Art of Garnishing:
Let's start with the finishing touch – garnishes. A sprig of fresh herbs, an edible flower, or a perfectly placed citrus zest can transform a dish into a work of art. Garnishes not only add color and texture but also provide a hint of the flavors guests can expect. Whether it's a delicate rosemary sprig atop a savory dish or an edible flower gracing a dessert, embrace the art of garnishing to captivate your guests at the first glance.
2.Embrace the Minimalist Approach:
Sometimes, simplicity speaks volumes. Opting for a minimalist approach to plating allows the flavors and colors of the dish to shine through. Embrace negative space on the plate to draw attention to the main elements, creating an elegant and sophisticated presentation. A simple yet carefully arranged dish can evoke a sense of refinement that leaves a lasting impression on your guests.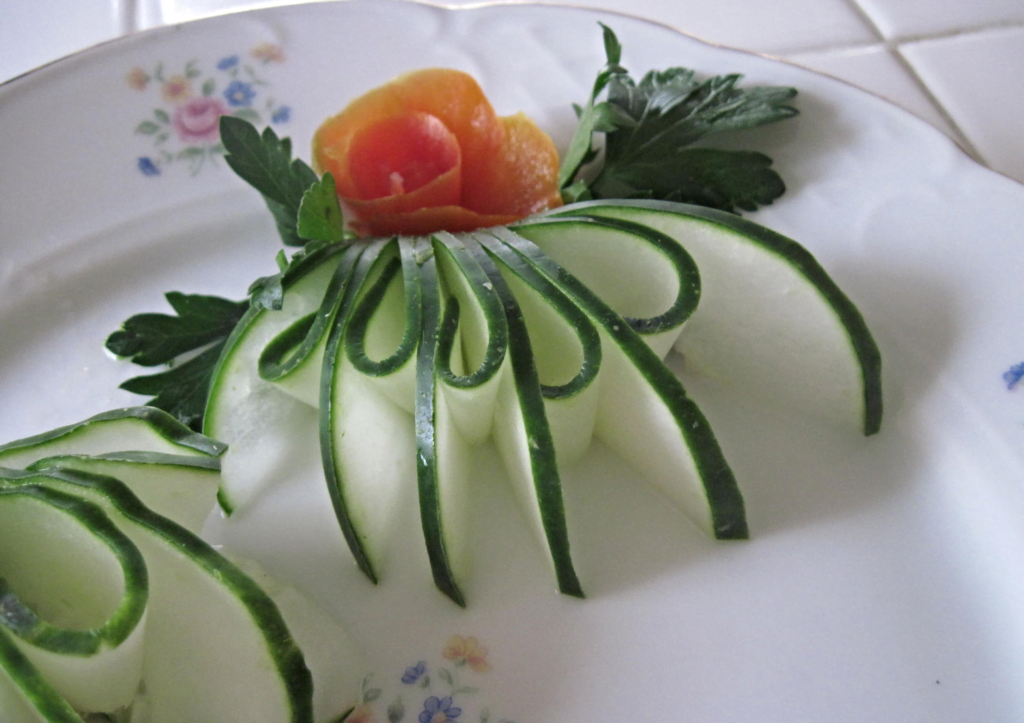 3.Elevating the Classics:
Classics are classics for a reason, but that doesn't mean they can't be visually stunning. Take familiar dishes and give them a modern twist through innovative plating techniques. Play with textures and heights, using unexpected elements to surprise and delight. Imagine a beautifully presented filet mignon accompanied by a tower of colorful roasted vegetables, elevating the dish to new heights of elegance.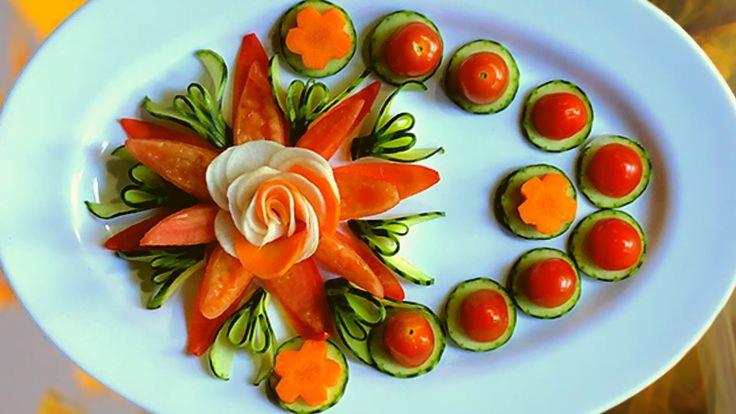 4. Playing with Textures:
Textures on the plate can elevate the dining experience, making each bite a delightful journey. Combine crunchy elements with creamy or velvety components to create a balance of textures that excite the palate. Whether it's a crisp tuile alongside a smooth mousse or a golden-fried garnish atop a tender entrée, textures can turn a dish into a multi-dimensional masterpiece.
5. Emphasizing Color Harmony:
Colors can evoke emotions and set the tone for the dining experience. Consider the color palette of your wedding and use it as a guide when plating dishes. Strive for color harmony on the plate, choosing ingredients that complement each other visually. From vibrant vegetable medleys to delicate pastel desserts, a well-curated color scheme adds a touch of sophistication to your wedding food presentation.