Indian weddings are known for their opulence, grandeur, and vibrant celebrations. One of the most important aspects of an Indian wedding is the bridal fashion. Indian designers have always been at the forefront of creating exquisite bridal collections that blend traditional elements with contemporary styles. In this blog post, we will explore the latest bridal fashion trends in Indian designer collections that are captivating the hearts of brides-to-be.
1. Anarkali Silhouette Lehenga
The Anarkali silhouette lehenga is a fusion of two iconic Indian garments—the Anarkali suit and the lehenga. It features a flared Anarkali-style kurta (top) with a fitted bodice and a flowy lehenga skirt. The ensemble is often embellished with intricate embroidery, zari work, sequins, or delicate handcrafted designs, adding a touch of grandeur and magnificence.
One of the most significant advantages of choosing an Anarkali silhouette lehenga is its timeless elegance. This silhouette beautifully blends the classic charm of the Anarkali suit with the regal allure of a lehenga, making it a versatile choice for brides who seek a perfect amalgamation of tradition and contemporary style.
2. Sharara Dresses
To truly appreciate the beauty of Sharara dresses, it is essential to understand their rich history and cultural significance. The Sharara originated during the Mughal era and was traditionally worn by royalty. This dress consists of a flared bottom, often paired with a short kurta or choli, and a flowing dupatta. Over the years, the Sharara has evolved, embracing contemporary designs while retaining its timeless allure.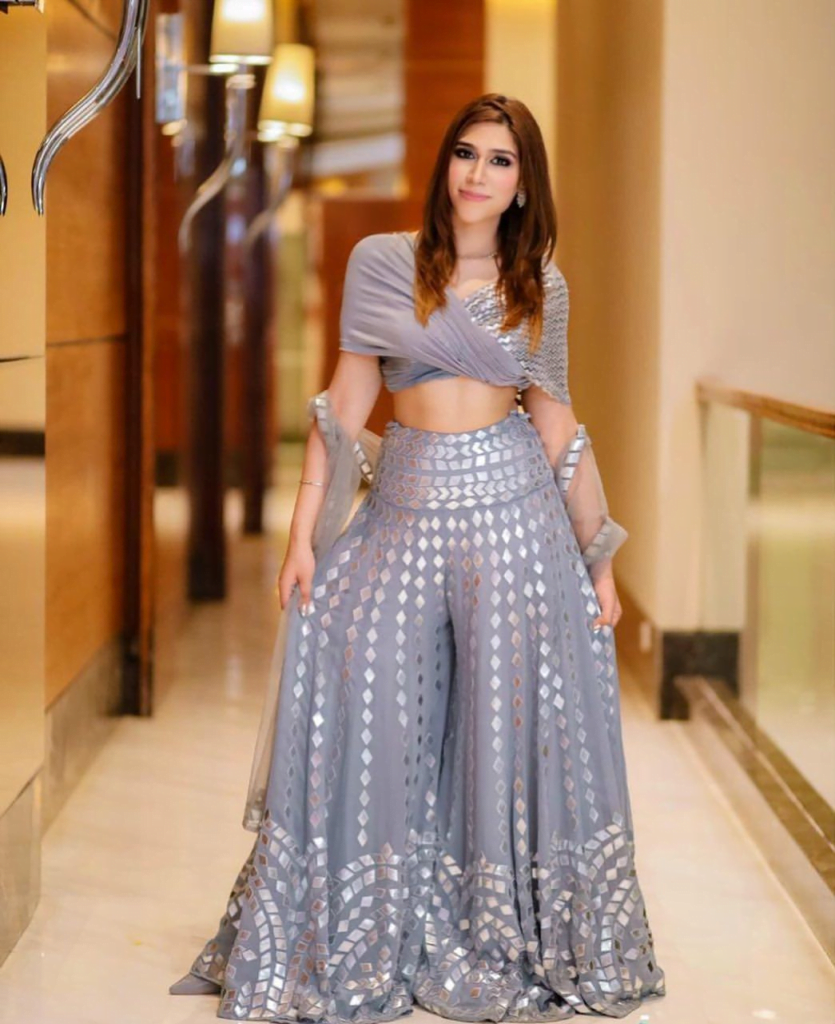 The allure of the Sharara dress lies in the intricate design elements that make it stand out among other bridal attire. From the intricately embroidered bottoms to the exquisite craftsmanship on the kurta, every detail is carefully crafted to enhance the bride's beauty. The flared silhouette of the Sharara offers a graceful and voluminous look, perfect for brides who want to make a grand entrance on their wedding day.
3. Technicolour Lehengas
Traditionally, Indian bridal attire revolved around shades of red, symbolizing auspiciousness and marital bliss. However, with changing times, brides are now seeking to showcase their personality and individuality through their wedding ensembles. Technicolor lehengas provide the perfect canvas to express this creativity and break away from convention. By embracing a vibrant spectrum of colors, brides can infuse their attire with energy, joy, and a modern edge, while still paying homage to their cultural heritage.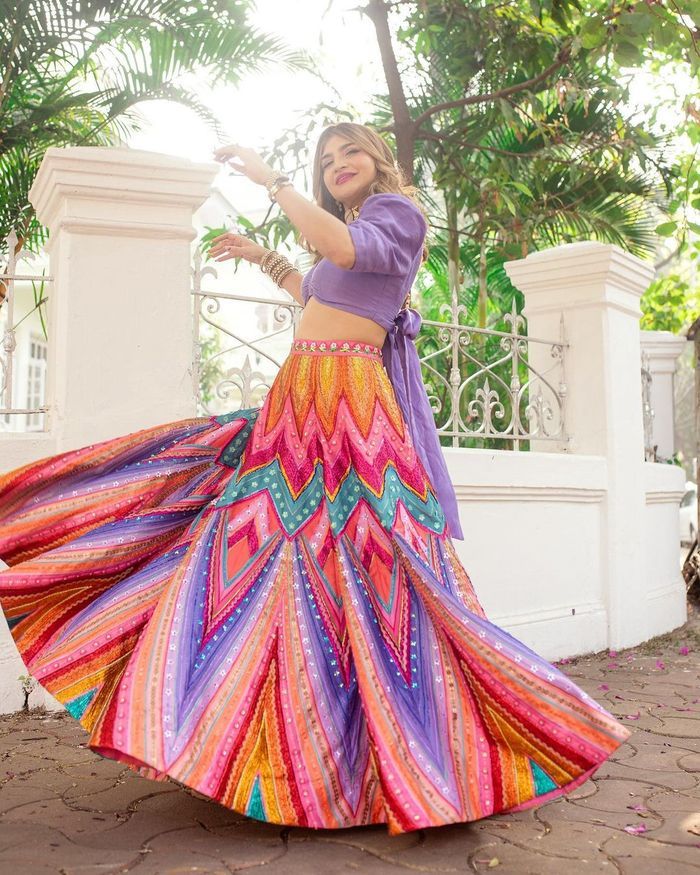 Technicolor lehengas symbolize a break from traditional norms and encourage brides to celebrate their uniqueness. By embracing vibrant colors, modern Indian brides are redefining bridal fashion, expressing their personality, and challenging societal expectations. This trend exemplifies the spirit of empowerment, encouraging brides to confidently embrace their true selves on their special day.
4. Pre-Draped Sarees
The traditional saree holds a special place in Indian weddings, symbolizing grace, beauty, and cultural heritage. However, draping a saree perfectly requires skill and time, which can be a challenge for busy brides. Enter the pre-draped saree, a modern twist on the classic attire that offers convenience without compromising on style. In this blog post, we will explore the world of pre-draped sarees and why they have become a popular choice among Indian brides.
In the ever-evolving landscape of bridal fashion, pre-draped sarees have emerged as a convenient and stylish choice for Indian brides. These modern adaptations of the traditional saree allow brides to embrace elegance without the hassle of draping. With a wide range of designs, customization options, and celebrity inspiration, pre-draped sarees are revolutionizing the way brides approach their wedding attire, ensuring they feel confident, comfortable, and utterly beautiful on their special day.
5. Indo-western Dresses
Indo-Western dresses seamlessly blend the rich cultural heritage of India with global fashion trends. They effortlessly bring together traditional Indian craftsmanship and Western silhouettes, creating an exquisite fusion that appeals to the modern Indian bride. Whether it's a lehenga-inspired gown or a saree gown, these dresses showcase the diversity and beauty of Indian textiles and embellishments while offering a contemporary aesthetic.
One of the defining aspects of Indo-Western dresses is their contemporary silhouettes. While traditional Indian bridal wear often features voluminous lehengas or sarees, Indo-Western dresses embrace more streamlined and figure-flattering cuts. A-line gowns, mermaid silhouettes, and draped saree gowns are popular choices, offering a blend of comfort, style, and modernity.