Your honeymoon is a once-in-a-lifetime opportunity to create cherished memories with your significant other. Whether you're sunbathing on a tropical beach, exploring historic cities, or embarking on an adventurous escapade, your outfit choices can elevate the romance and style of your trip. we present the best honeymoon outfit ideas tailored to various honeymoon destinations. From chic beachwear to sophisticated city ensembles, get ready to look picture-perfect while celebrating your love.
Dress Ideas For Honeymoon
For a tropical beach destination, consider flowing maxi dresses in lightweight fabrics like chiffon or linen. Opt for vibrant colors like coral, turquoise, or sun-kissed yellows to complement the stunning ocean backdrop. Don't forget to accessorize with a wide-brimmed hat, oversized sunglasses, and delicate beach-inspired jewelry.
If your honeymoon includes leisurely sunset strolls, embrace the magical ambiance with a romantic sundress. Choose soft pastels, floral prints, or lace details to add a touch of elegance. Strappy sandals or wedges will complete your effortless and chic look.
Evening Honeymoon Clothes
For a touch of bohemian romance, consider packing a dreamy maxi dress for your honeymoon. Flowing and ethereal, maxi dresses are perfect for strolls along the beach or candlelit dinners under the stars. Opt for soft, breathable fabrics like chiffon or silk to keep you comfortable and radiant throughout the evening.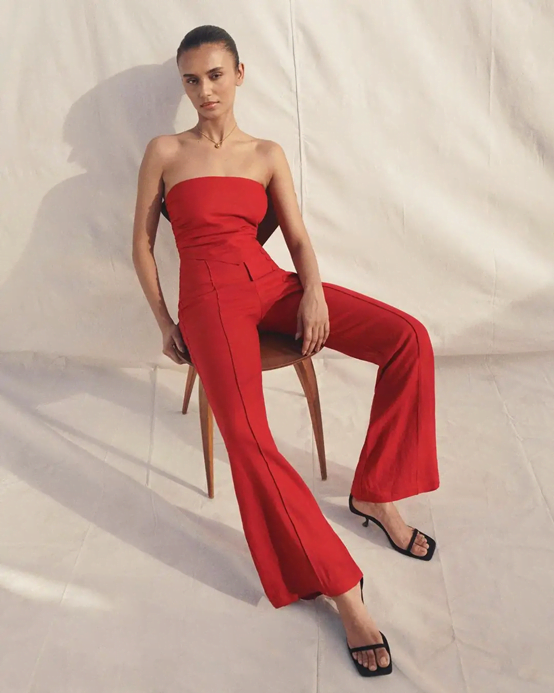 Break away from traditional dresses and try a tailored jumpsuit for a chic and modern look. Jumpsuits can be incredibly stylish while allowing you to move freely and dance the night away. Look for a design with a flattering neckline and cinched waist to create an alluring silhouette.
Honeymoon Sleepwear
When it comes to honeymoon sleepwear, classic elegance never goes out of style. Consider delicate silk nightgowns in soft pastel shades like blush pink, lavender, or ivory. A flowing satin robe to match will add a touch of opulence to your look while providing comfort and a hint of allure.
If you're looking to spice things up on your honeymoon, consider playful sleepwear options that exude confidence and playfulness. Try a silk romper with a plunging neckline or a set of satin shorts paired with a lace bralette – a perfect combination of flirty and seductive.
Enhance the bond between you and your partner by packing matching sleepwear sets. Coordinating pajamas or robes will not only make for adorable photographs but will also symbolize your unity and shared experience during this special time.
Accessories To Carry For Honeymoon
Your honeymoon is the perfect time to celebrate your new life together as a married couple and create unforgettable memories. While planning your dream destination and activities is essential, don't forget about packing the right accessories to enhance your experience. In this blog post, we'll guide you through a list of must-have accessories to carry for your honeymoon, ensuring that you have a delightful and stress-free time with your partner.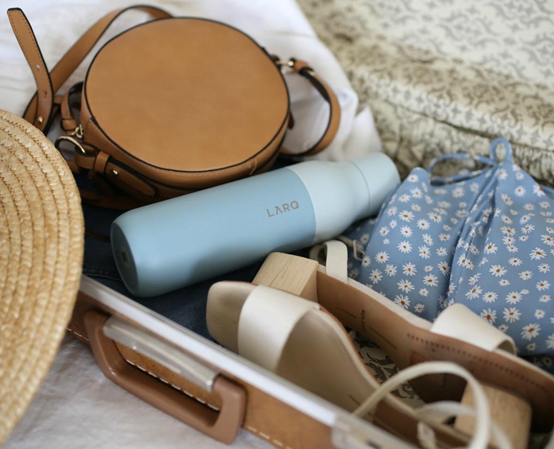 Start your honeymoon on the right foot by staying organized. A travel organizer can help you keep passports, tickets, itineraries, and other important documents safe and easily accessible. Choose a compact and stylish one to make your journey hassle-free.
Preserve your cherished moments with a good quality camera or a smartphone with an excellent camera. You'll want to capture breathtaking landscapes, romantic dinners, and candid moments throughout your honeymoon.
Bags For Honeymoon
A reliable travel backpack will be your constant companion throughout your journey. Look for a spacious yet compact design that can hold your essentials like passports, travel documents, a water bottle, snacks, and a camera. Additionally, consider a backpack with anti-theft features to keep your valuables safe in crowded tourist spots.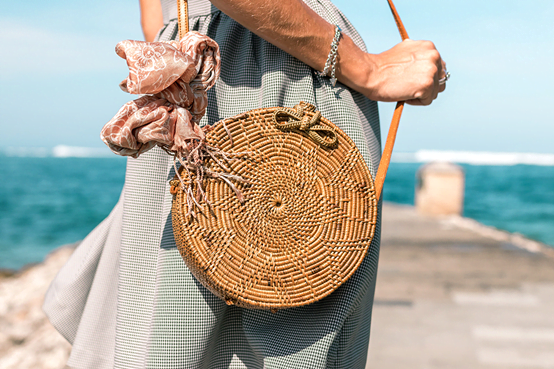 Opt for a high-quality carry-on suitcase to keep your essentials close at hand during flights and transit. Ensure it meets the airline's size restrictions, allowing you to avoid unnecessary check-in and waiting time. Look for one with multiple compartments for easy organization and durability to withstand the rigors of travel.
Perfect for shorter trips or weekend getaways during your honeymoon, a weekender bag offers ample space for clothing and toiletries while remaining compact and stylish. Choose a design that complements your personal style and matches your destination's vibe.