Bridal beauty starts from the inside out, so it's important to look after your mind, skin, and body in the lead-up to such a huge event. Pre-wedding prep is all about taking time for self-care, from skincare and exercise right down to your mindset.
Ready to get your glow on? Keep reading for our pre-wedding bridal beauty timeline!
12 Months Before the Wedding
The 12-month mark might sound early, but this is actually the perfect time to start making some healthy commitments to carry right through until the big day. Here's what you'll want to start thinking about during the early stages of wedding planning:
Manage Your Stress Levels
It's no secret that stress and anxiety can wreak havoc on our bodies, from causing acne breakouts to weakening our immune system and making us feel tired and run down. Get on top of your stress levels at the very beginning of your wedding planning to keep this in check.
Our top tips for stress-free wedding planning? Make sure you have a streamlined to-do list, delegate tasks to friends and family when needed, and consider hiring a wedding planner if you're feeling seriously overwhelmed or strapped for time.
Set Some Healthy Habits
Setting some healthy habits early will ensure you feel your absolute best when the big day rolls around. Create some non-negotiable weekly commitments when it comes to health, fitness, and mindset throughout your wedding planning journey. For example, 10 minutes of meditation each morning, a weekly yoga session, or a fitness circuit to start your weekend.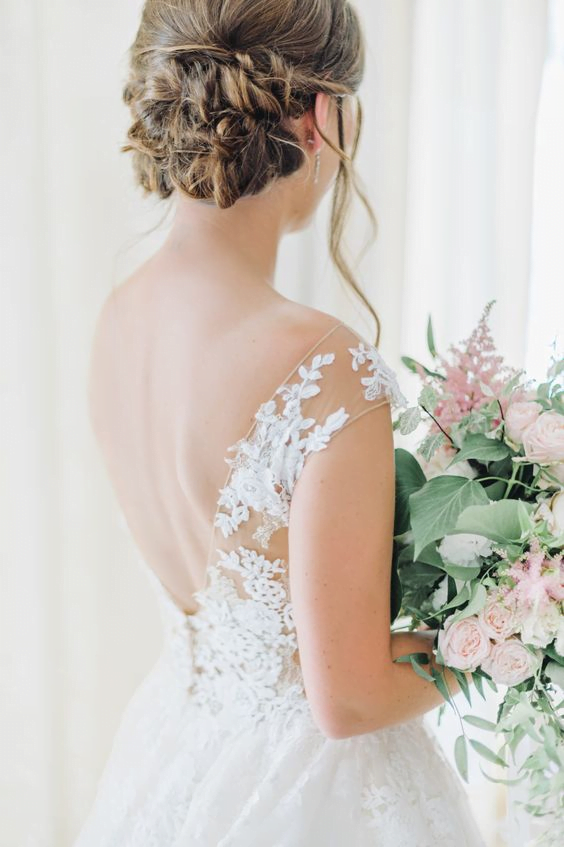 6 Months Before the Wedding
If you're wanting to achieve that radiant bridal glow, the 6-month mark is when you'll want to start getting serious with your skincare. Remember, many skin treatments and products take a few months of consistent use before you start seeing real results.
Get Your Skincare Sorted
If your current skincare routine is a little lackluster, this is a great time to book a consultation with a dermatologist or skin care specialist. They'll be able to assess your skin type and skin goals and tailor a skincare routine to suit.
If you'd prefer to get your skincare sorted DIY-style, consider adding a daily hydrating serum and weekly face mask to your everyday routine. You'll want to look out for active ingredients like Vitamin A, Vitamin C, or Hyaluronic Acid. You might also want to consider booking monthly facials from now until the big day.
Condition Those Lush Locks
The 6-month mark is also a good time to think about getting your hair into prime wedding day condition. Consider booking a monthly hair treatment with your local salon, or investing in an at-home deep conditioning treatment or hair mask for regular use.
This is also when you'll want to test out any major changes you're thinking of making to your hair color, length, or style. You can then tweak or adapt your new look as needed before getting your final touch-up closer to the day.
3 Months Before the Wedding
These next 12 weeks are going to FLY by! It's time to ramp things up a notch with a focus on health and nutrition:
Eat the Rainbow
This is where you'll really want to pack your diet with nutrients to help you achieve that beautiful bridal glow. Green juices in particular are a great way to start the day, detox your body and reduce puffiness.
Pay attention to your gut health and be sure to eat a colorful diet filled with lots of fruits and veggies. Make sure you're also staying hydrated and drinking plenty of water each day.
Exfoliate Your Skin
At the 3-month mark, your skincare specialist might also recommend booking in for a monthly microdermabrasion or exfoliant treatment to remove any dead skin and get your face feeling glowy and fresh.
Book Your Beauty Trials
These final months are also where you'll want to book in your hair, makeup, and spray tan trials and request any tweaks or changes as needed. Getting these trials done will give you peace of mind when it comes to your bridal look on the big day!
Think About Your Pearly Whites
Considering you'll spend most of your wedding day with a big cheesy grin on your face, this is the perfect time to start any at-home teeth whitening kits or strips. If you're serious about getting those pearly whites, chat with your dentist for their recommendations or treatment options.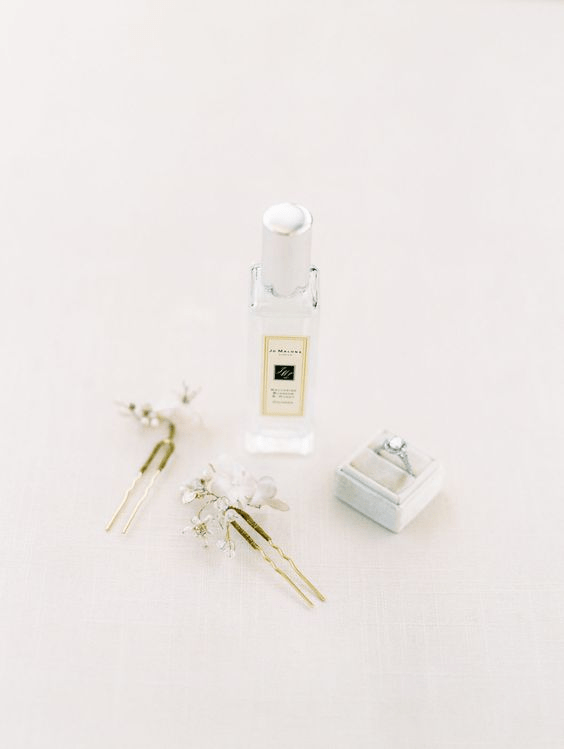 1-2 Weeks Before the Wedding
It's all happening now! Complete your pre-wedding prep with these last-minute beauty tips:
Book Your Final Beauty Treatments
This is where you'll want to get your final beauty treatments done: eyebrows, eyelashes, waxing and hair removal, manicures and pedicures, and haircut/color touch-ups. If you're getting a spray tan done, schedule this for 2 days before the wedding.
Don't Try Anything New
When it comes to final skincare prep, this is definitely not the time to try anything new in case of sensitivities or reactions! Continue with your current skincare routine and consider booking in for one final hydrating facial before the day.
Beat the Bloat
This is also a good time to think about limiting any foods that tend to cause puffiness and bloating. These triggers are different for everybody, but common culprits include dairy, sugar, salt, alcohol, and carbonated drinks. Continue drinking plenty of water, too!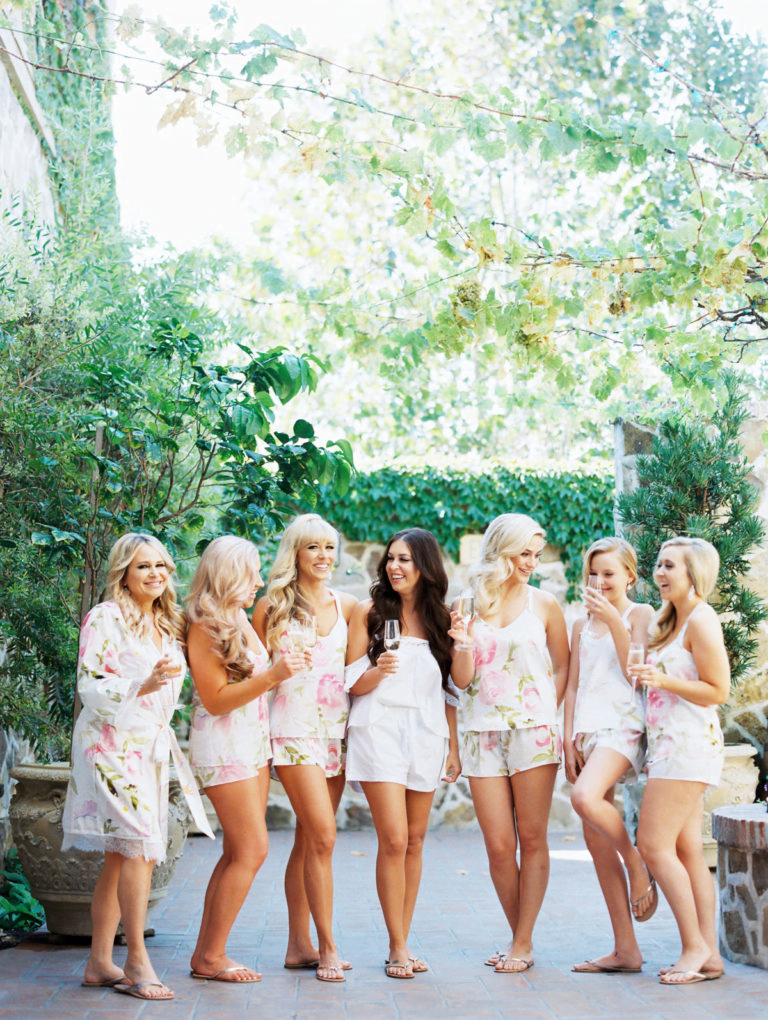 Rest and Relax
Our final commandment is to spend your final few days resting and relaxing in anticipation for the big day. Book in for a massage, ensure you're getting enough sleep each night, and try to take it easy as much as possible. Because on the big day itself, all that's left is for your excitement and happiness to shine through!