Choosing a wedding ring is one of the most significant decisions a man will make in his life. A wedding ring symbolizes eternal love, commitment, and the beginning of a new chapter in a couple's journey together. With a plethora of styles, materials, and designs available, finding the perfect men's wedding ring can be overwhelming. This ultimate guide aims to assist grooms-to-be in making an informed choice that reflects their personality, lifestyle, and budget.
Classic & Diamond Men's Engagement Rings
When it comes to engagement rings, it's often thought of as a symbol of love and commitment exclusively for women. However, the concept of men's engagement rings has been gaining popularity in recent years. Embracing the idea that both partners should wear a symbol of their engagement, men's engagement rings have evolved to offer a diverse range of styles, with classic and diamond designs taking center stage.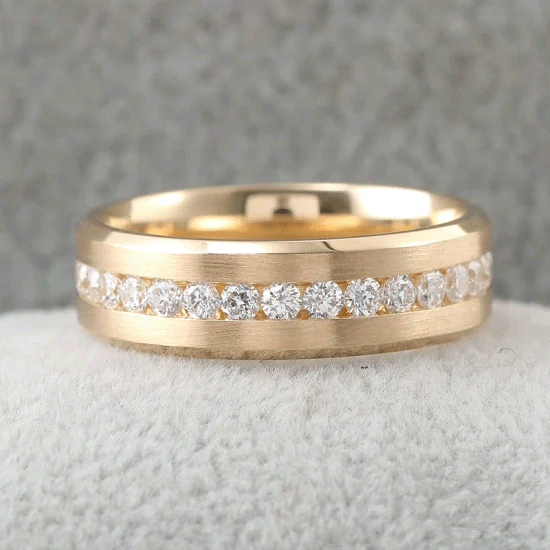 The tradition of men wearing engagement rings is growing, and it opens up a world of diverse and meaningful designs. Classic men's engagement rings, with their timeless elegance and understated luxury, capture the essence of commitment without losing their charm over time. On the other hand, diamond men's engagement rings add a touch of brilliance and sophistication, allowing men to celebrate their love with a dazzling symbol.
Modern Men's Engagement Rings
Modern men's engagement rings celebrate individuality, allowing grooms-to-be to express their personal style and taste. From sleek and minimalist designs to bold and intricate creations, the options are endless. Men can choose from a wide array of metals like platinum, white gold, rose gold, and even alternative materials like titanium and tungsten, each offering a unique look and feel.
While diamonds remain a popular choice, non-traditional gemstones are making a statement in modern men's engagement rings. Sapphires, emeralds, rubies, and black diamonds are gaining popularity due to their distinctive and eye-catching appearance. These gemstones not only add a splash of color but also symbolize qualities such as strength, wisdom, and passion.
Stylish Black Bands
Black bands exude a sense of mystery and sophistication that sets them apart from traditional metallic rings. Their dark and subdued tone creates an edgy and modern look that suits various fashion styles, from casual to formal. Whether you're a minimalist or someone who loves to experiment with fashion, black bands provide a versatile accessory that effortlessly complements any outfit.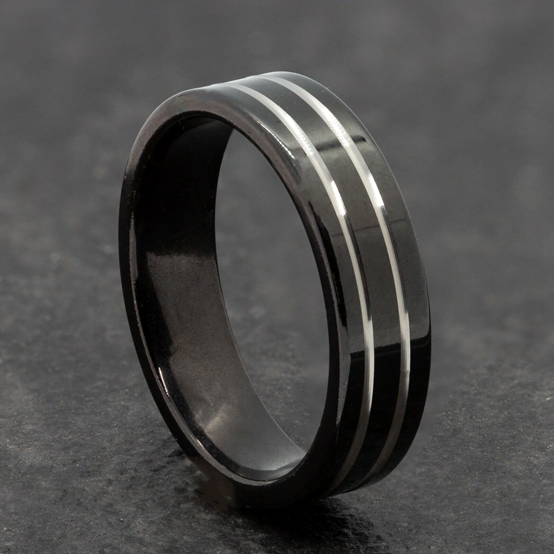 Black bands for men are commonly crafted from durable materials such as titanium, tungsten, ceramic, and black stainless steel. These materials not only lend a sleek appearance but also offer exceptional longevity, making them suitable for everyday wear. Their resistance to scratches and tarnishing ensures that your black band remains as alluring as the day you first put it on.