When it comes to your big day, finding the perfect bridal lipstick is essential to completing your dream wedding look. Every bride is unique and deserves a lipstick shade that complements her personality, style, and skin tone.
Pink
The wedding day is one of the most special occasions in a woman's life, and every bride deserves to look and feel her best. Among the myriad of decisions to be made, choosing the perfect lipstick color can be a daunting task.
In this blog post, we will explore different pink bridal lipstick colors tailored to suit various types of brides, ensuring that each one shines on her big day.
For the dreamy and sentimental bride, soft and light pink lipstick shades are the perfect match. These delicate hues add a touch of innocence and elegance to her look, enhancing her natural beauty without overpowering it. Consider light petal pinks or dusty roses, as they provide a subtle, ethereal glow that complements the romantic ambiance of the wedding day.
Fiery Red
Choosing the perfect lipstick color for your bridal look can be a daunting task, especially when you want something bold and captivating. Fiery red lipstick can add a touch of glamour and sophistication to any bride's ensemble, regardless of her style and personality. In this blog post, we'll explore various shades of fiery red lipstick that cater to different types of brides, ensuring that every girl finds her ideal match for the big day.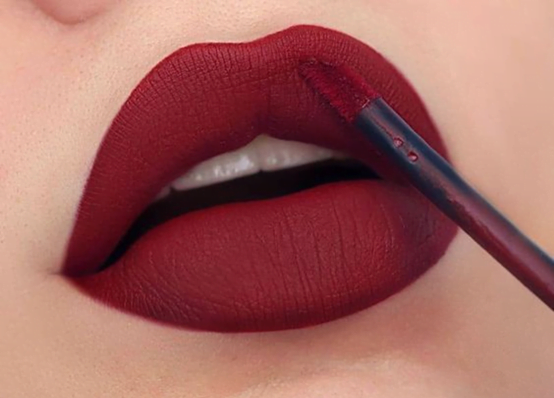 For the bride who envisions a fairytale wedding with a timeless touch, a classic red with blue undertones is the way to go. This shade complements ivory and white gowns perfectly, exuding an elegant charm that never goes out of style. A classic romantic bride will appreciate red lipstick that enhances her natural beauty and radiates a soft, romantic allure.
Peach Nude
For the timeless and elegant bride who appreciates understated beauty, a soft peach nude with a hint of rose undertones will work wonders. This delicate hue complements classic bridal attire and enhances the natural lip color, giving a soft and romantic touch to the overall look.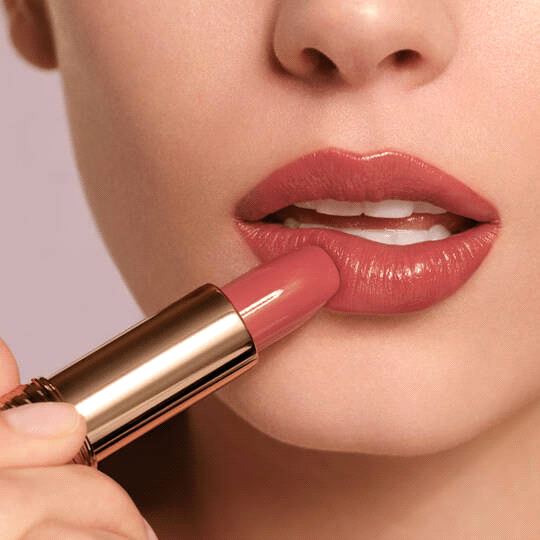 If you're a free-spirited bohemian bride, opt for a slightly deeper peach nude with a touch of coral.
Traditional Deep Red
For the hopeless romantic who dreams of a fairy-tale wedding, a soft and slightly muted deep red shade is the ideal choice. This color beautifully complements ivory or blush-colored gowns, creating a dreamy and ethereal vibe.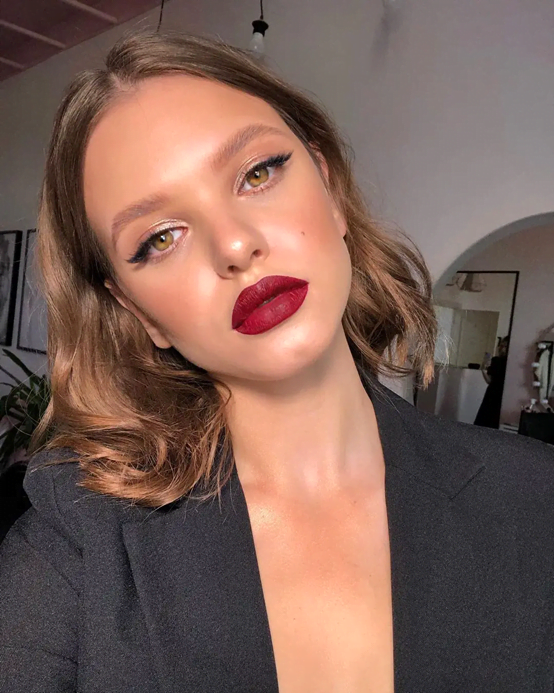 This intense, bold red shade will catch everyone's attention and make you feel like the star of the show. It pairs exceptionally well with white or off-white dresses, making your lips the focal point of your bridal makeup.