Destination weddings are an incredible way to tie the knot. There's something pretty special about sharing the holiday of a lifetime with your favorite group of people while also celebrating your nuptials.
With this in mind, the thought of planning a wedding in a foreign location can be more than a little daunting! From paperwork to timelines and travel logistics, a destination wedding requires some careful consideration.
No idea where to begin? Read on as we share a step-by-step guide to planning the perfect destination wedding, including a few key ways you can make the process much easier for you and your guests.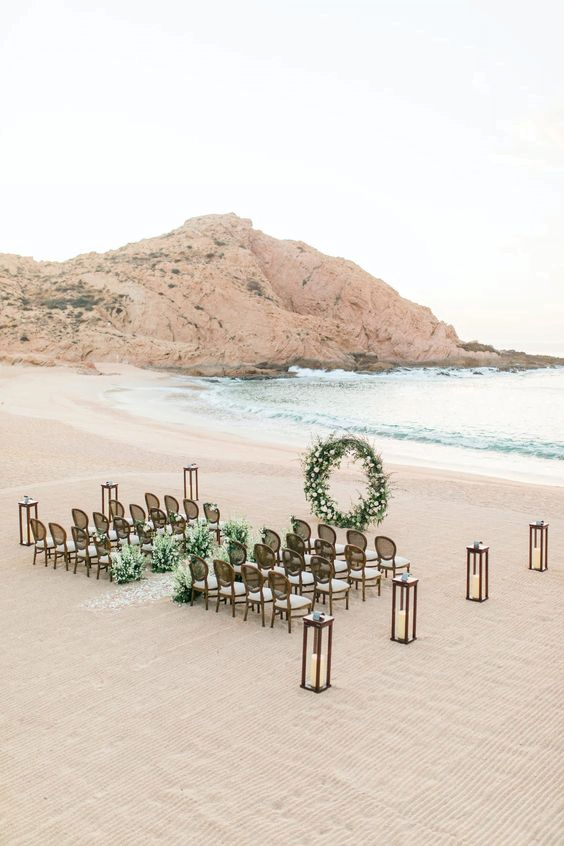 Figure Out Your Vision
Before making any concrete decisions, we'd suggest taking some time to figure out your vision for the day. When you picture your dream destination wedding, what does it actually look and feel like?
Is it a fun, outdoor wedding somewhere warm and tropical with an epic cocktail list? A romantic, intimate 3-course dinner in a quaint medieval village? A luxury, high-end wedding with unbelievable views and entertainment?
Whatever your vision may be, it's important to define it early in the planning process to guide your decision-making. You can grab our free wedding vision worksheet here to help you figure out your priorities!
Choose a Location
Next, it's time to choose the perfect location for your destination wedding. Your wedding vision should act as a starting point to narrow down your options. For example, a chic European city would be an ideal backdrop for a luxurious, intimate wedding, while somewhere like Bali or Hawaii would be perfect for a tropical celebration. Check out these five beautiful destination wedding locations for inspiration!
Once you've decided on a location, you can start researching wedding venues in the local area. Wedding blogs and directories can be a great starting point, especially if they include image galleries and testimonials from past couples.
Consider the following questions to ensure your chosen venue is practical for your loved ones, too:
Is it located close to a major airport, making it easily accessible for your guests?
Are there affordable accommodation options on-site or nearby?
Are there any travel restrictions to keep in mind?
Is it suitable for young kids (if applicable)?
You may even want to enlist the help of a local wedding planner, who can make recommendations and tour venues on your behalf.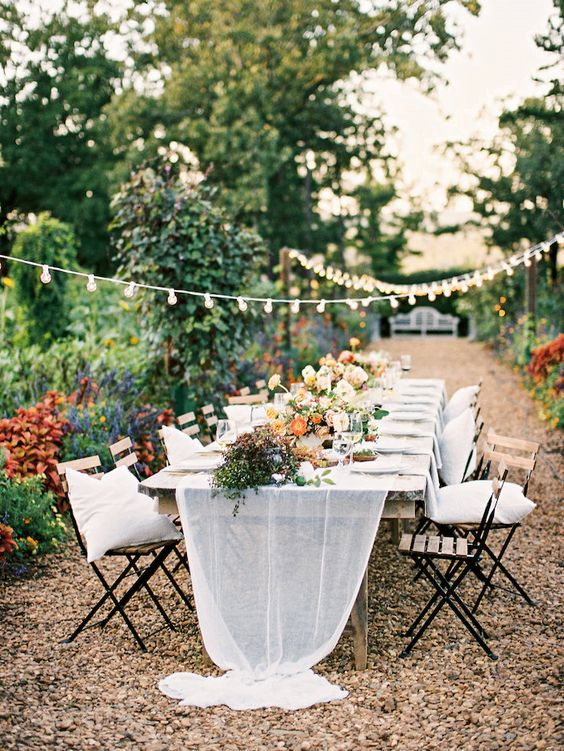 Set a Date
Another big decision you'll need to make is setting a date for your destination wedding. Unless you have a sentimental date in mind, you may need to do some research into your chosen location to help you make a decision.
For example: what kind of weather can you expect at different times of the year? Are certain months more expensive than others? Do you want to schedule your wedding during school or Christmas holidays to make it easier for guests to attend?
Use these factors to help you find a destination wedding date that works well for both you and your loved ones.
Create a Guest List
The next step will be figuring out who to invite to your destination wedding. Your guest list will ultimately depend on your wedding vision and priorities for the day. Do you want to elope with immediate family only, or invite your wider selection of family and friends? We'd suggest coming up with a rough budget and using this to guide your decision-making, too.
Creating a guest list for your destination wedding can also lead to some tricky etiquette dilemmas. For example: do you need to invite plus ones and kids? And if you're planning to elope, how do you prevent friends and family from getting offended?
Ultimately, this is your day, and your guest list is your prerogative. If you have significant people on your list with partners and kids, you may want to extend an invitation to ensure they can attend. As for eloping, you can always livestream your ceremony and throw an "after party" at a later date. Chances are, your loved ones will be more than understanding of your decision, and simply excited to see you get married!
Still, feeling stuck? Check out our guide to creating your wedding guest list here for some guidance.
Book Your Team of Wedding Vendors
Researching and booking a team of wedding vendors should be a high priority on your to-do list. Again, you can utilize local wedding blogs and directories to help you find reputable professionals in the local area, from photographers to stylists and catering companies.
Once you've secured your dream team, you can lean on them for advice moving forward. They'll be equipped with local knowledge and can give you the best recommendations for your special day.
Get Your Documentation in Order
Different countries have different rules for getting legally married, so it's a good idea to action this as early as possible! To simplify the process, enlist the help of a local celebrant who can explain the legalities and ensure your documentation is lodged appropriately.
Don't forget you can also get legally married in your hometown before or after your trip, and host a symbolic ceremony for your destination wedding instead. You'll also want to check your passport details and ensure you give yourself plenty of time to order a new one if needed.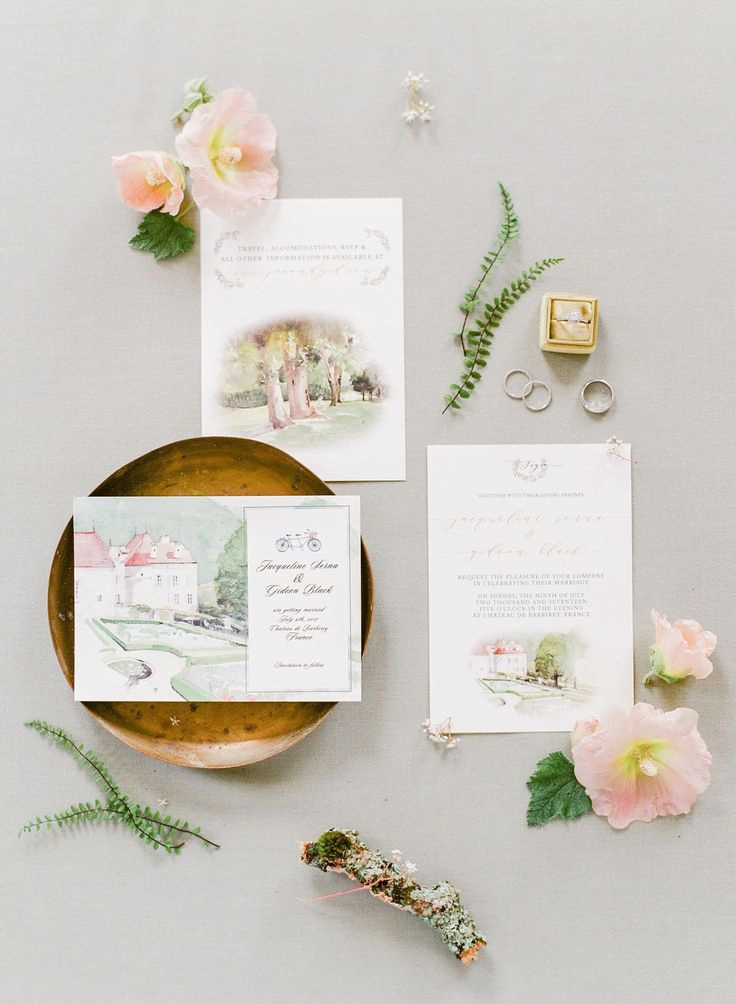 Create a Wedding Planning Checklist
Destination weddings require a whole new layer of logistics, so it's crucial to get some planning systems in place!
Our digital wedding planner here at WedSites is the perfect tool for destination wedding management. You can create a master checklist, delegate tasks, and set a deadline for each one, with helpful email reminders sent straight to your inbox. Being able to see all of your upcoming tasks in a month-by-month timeline will keep you on track and ensure nothing is overlooked.
Send Save The Dates
Once your wedding date and venue have been locked in, you'll want to get the word out to your guests as soon as possible by sending your save-the-date cards. Ideally, you should send your save the dates at least 9-12 months before the day to give your guests ample time to prepare.
Your save the dates don't need to go into specific detail about your event but should include your wedding date, venue name, and location. This means your guests can mark the date in their calendars, set up flight alerts, and begin budgeting and planning for their trip. 
Research Accommodation Options
Securing accommodation will be a priority for you and your guests, so spend some time researching options in the local area. Ideally, there should be a range of options at different price points to meet the needs of your guests.
If possible, you may even be able to secure a block of rooms at a nearby hotel with a group discount available for your loved ones. Once again, leaning on your wedding venue or wedding planner for recommendations can be invaluable!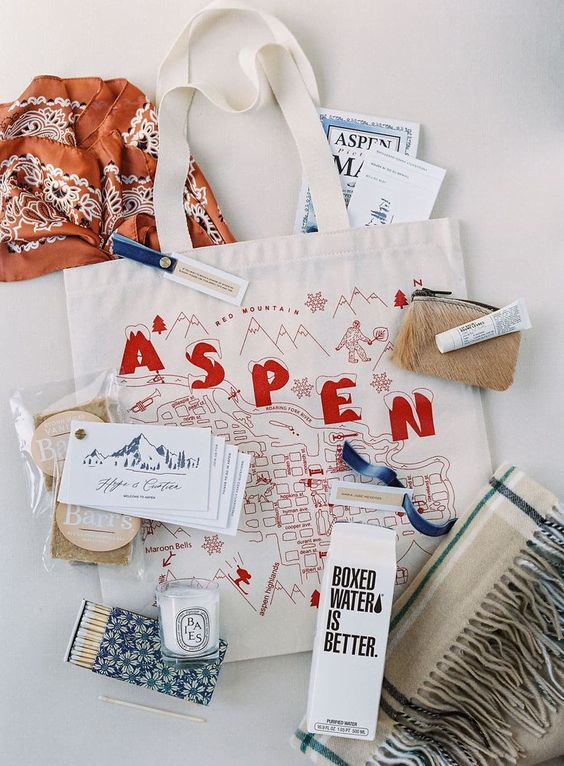 Plan Pre and Post-Wedding Events
It's a nice idea to plan some pre and post-wedding events to make the trip even more enjoyable for your guests. You don't need to plan a whole week's worth of activities, but organizing a welcome dinner and farewell lunch can be a great way to spend quality time with your loved ones. Don't forget to include all of the necessary details on your wedding website, and collect RSVPs for each event.