Choosing men's engagement rings can be a bit more difficult than for women, as there are fewer options for men than for women. However, this doesn't mean that men don't also have an unlimited number of engagement rings to choose from. Most men are not interested in having a giant rock on their finger, and this is where the careful choice of rings comes in. It is important to choose a ring according to the man's lifestyle and personality. The most popular men's engagement rings include gold, tungsten, diamond, silver, platinum, and titanium.
The main difference between men's engagement rings and wedding rings is that the engagement ring is worn at the time of the proposal. The engagement ring is also usually more stylish than the wedding ring. Read on for more tips and ideas on choosing men's engagement rings.
Classic and Diamond Men's Engagement Rings
For a classic style, you could consider traditional engagement rings. These timeless rings are appreciated by several men. These rings can come in platinum or have gemstones lined within their bands. Stones such as diamonds or other such gemstones as emeralds, sapphires, cubic zirconia, or rubies If your boyfriend prefers a more simple, classic style instead of the more traditional diamond men's engagement rings, consider a platinum ring.
One of the most expensive types of engagement rings for men, a platinum ring is highly durable and is subject to less wear and tear than other engagement ring types. A pure platinum ring will contain at least 95% platinum and is a great choice for a man looking for durability. It will retain its shine and luster for years to come.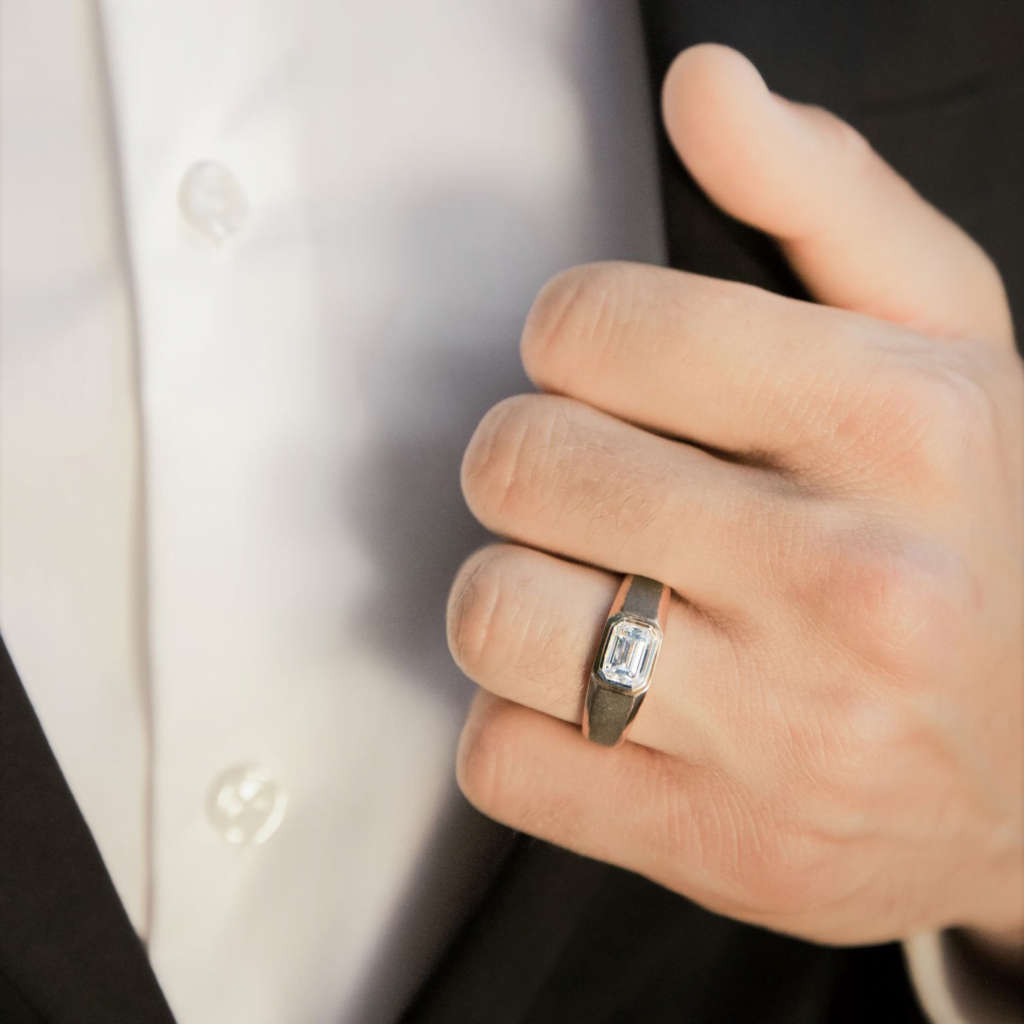 Modern Men's Engagement Rings
If you need a more sleek and modern style, there is a vast array of men's engagement rings that you can choose from. From titanium-plated engagement rings with inlays of any color of your choice, ranging from green, red, black, or blue. The black tungsten engagement ring is also a perfectly sleek option. One other type of men's engagement ring that is a popular choice, is the gold ring.
Gold rings can be found in white gold, rose gold, or yellow gold. White gold is considered the most timeless of the different types of gold. Yellow is a classic and a great choice for modern and vintage looks. Rose gold looks more romantic and warmer than the other colors. It is the most durable of the three, as it is usually mixed with strong metals like copper, from which it gets its rose color.
Awesome men's Engagement Rings
Some awesome men's engagement rings can be the most popular, like Tiffany men's engagement rings. However, if you are looking for something a bit more unique, you could consider a fashion ring. From fashion, men's engagement rings with large gemstones like black agate or black onyx, or another with intricate detailing that can be worn as both an engagement and wedding ring,
Another choice for such awesome rings is a palladium ring. It is a close relative of the platinum engagement ring, but it is not as durable or expensive. However, it has a similar shine and white hue. A perfect choice for a man looking for a more affordable option. This engagement ring often features gemstones, diamonds, and engraved details. Quite a few men's diamond engagement rings come in palladium. It is also a comfortable and lightweight ring, a perfect choice for men with very active lifestyles.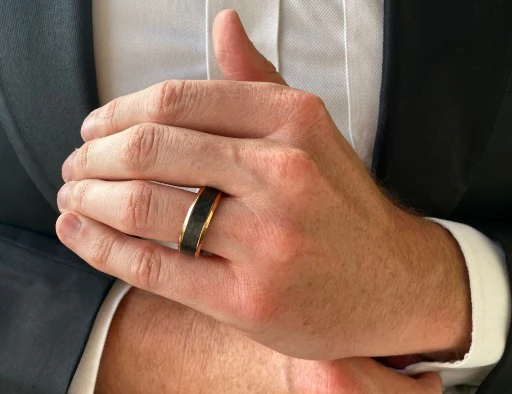 Men's Engagement and Wedding Rings
While some people might be drawn to diamond men's engagement rings, silver has been known to be a more popular option due to its affordability. While it may be the most inexpensive metal for men's rings, it is also high maintenance, requiring cleaning and polishing as it will begin to tarnish over time. Silver is a great choice for men's engagement and wedding rings.
Similar in appearance to white gold, it is the perfect option for anyone working with a tight budget. You get a high-end look in a smaller price range. Something to consider when purchasing Tiffany men's engagement rings. If men's diamond engagement rings are much preferred, but you would like something with a bit of flair, then consider a two-tone ring. A two-toned ring often features contrasting colors and band metals for a timeless look that won't go out of style quickly. You could purchase a sleek engagement ring made of diamonds and titanium. Two-toned rings come in a variety of materials and colors, making them the perfect choice for a man looking for something truly unique.
Stylish Black Bands
Some men prefer things simple and stylish. A black engagement ring has a uniquely sleek and stylish look that is perfect for several men. It could be a black ring with a beveled edge for depth or a black titanium band.
An increasingly popular choice for men's engagement rings, titanium is incredibly durable and light in weight at the same time. Titanium can look chic and sophisticated in silver-white; however, there is the other option of the black, edgy titanium ring. Featuring unique details, it is easy to find one that is right for you.
There is so much to choose from in the world of men's engagement rings. From Tiffany men's engagement rings to Cartier or De Beers men's engagement ring diamonds. What is important before making a choice is that you know the type of metal that will fit your lifestyle and aesthetic expectations, as well as the sizing, since some metals cannot be resized. With these various options, you will find that there is most definitely the right engagement ring for every man.