Younger girls love to wear their flower girl shoes even after the wedding is over. They can wear it to formal events such as proms, graduations, etc. These shoes have been around since the early 1900s and were originally designed for young girls who wanted to look pretty while attending events.
There are different flower girl dress shoes, and the most popular ones include the classic style, the sling back, the peep toe, and the open toe. They are the perfect finishing touch and can make or break your flower girl's outfit. See some shoe style inspiration below.
1. Flower Girl Shoes With Heels
Shoes are one of the most vital parts of a girl's outfit. They help make your outfit complete, but they also help create a special look. These flower girl heels are the right pair to match a girl's gown. The glitter and frozen theme make it a perfect choice for ball gowns. You can opt for any color, depending on your wedding.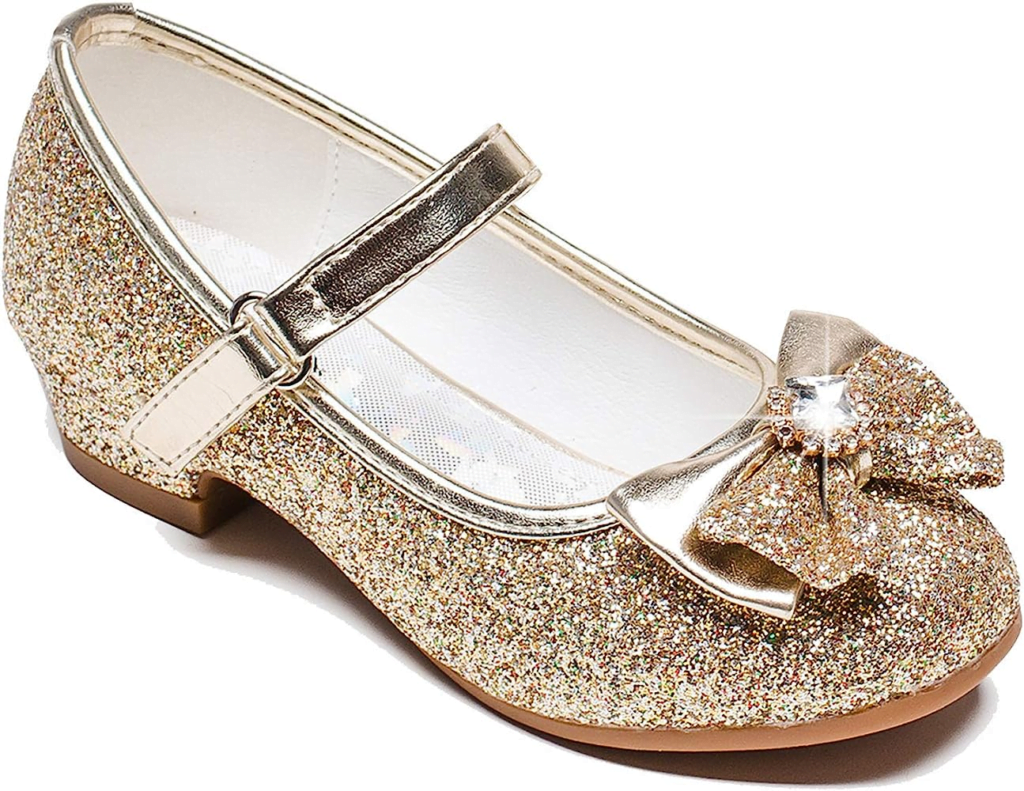 2. Flats for the Flower Girl
Flat shoes are usually for younger kids who are still growing and developing their feet. You can choose to design it with rock glitters and a stylish ankle strap and bow. Your girls will love it. These shoes with flats also tend to be more comfortable because they do not squeeze your toes as tight as other types of footwear do.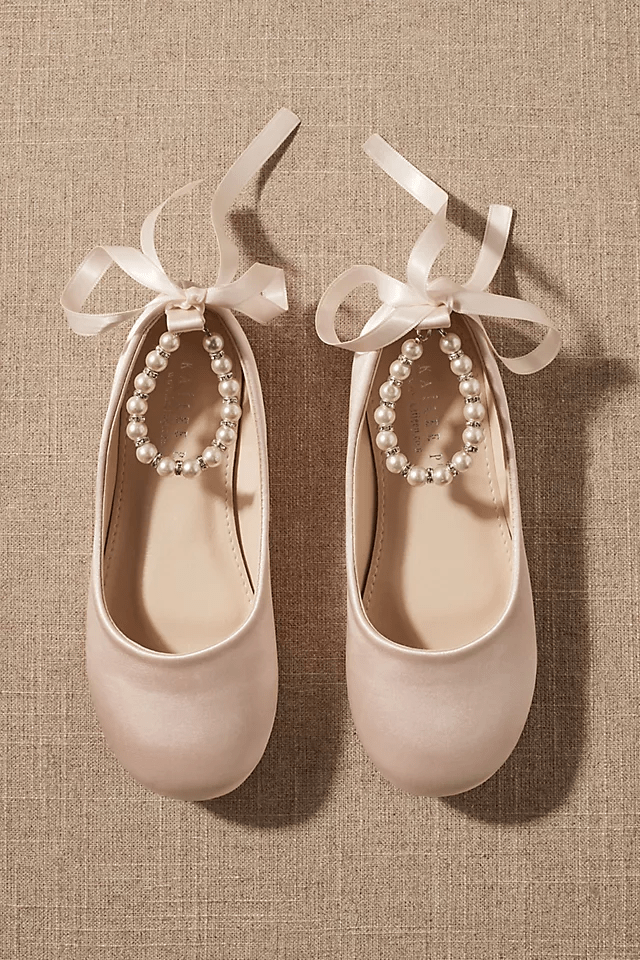 3. Flower Girl Sandals
These girl sandals are a definition of beauty and glamour. You can choose from different styles, colors, and materials when choosing your wedding shoes or sandals. The heel on the sandals should be high enough and comfortable so that her little feet do not drag on the ground when she walks in the procession or dances.
4. White Flower Girl Shoes
White shoes are a vital part of your flower girl dress, no matter the dress design. You can decorate the shoes with chiffon bows to match the texture of your dress or the bride's veil. Shoes for flower girls can add a lot of style to your outfit and make a big difference in how you look.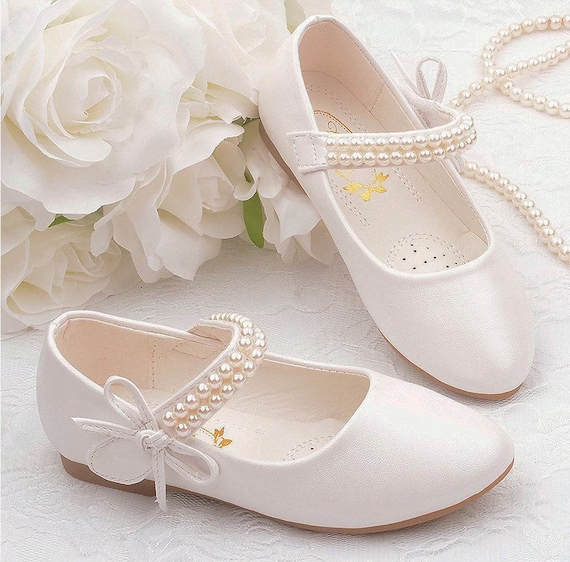 5. Wedding Shoes In Pink
Pink is a baby girl color, and it looks super cute on little girls. These pink wedding shoes on a white ball gown and pink hair accessories will make your girls stand out at your wedding. If your little flower girl is under the age of 10, she might not be interested in wearing heels, so it is okay to go for flats.