Coffin wedding nails are also known as ballerina's nails because they resemble coffins or ballerina slippers. And they are the perfect show-stopping nail ideas to complement your fingers and new bauble. So if you want to attract the right attention to your fingers, opt for coffin-shaped wedding nails.
Whether you want them long or short, we've curated the most unique designs, from ombre to French and more. So, check out this wedding nail post and get inspired.
Coffin Ombre Wedding Nails
Ombre coffin nails for weddings are divine. This style offers a unique design with multiple color gradients. If you are a style-conscious woman, ombre coffin nails are perfect for summer weddings. You can also wear them to beach or glam weddings.
Pair them with bold eye makeup, detailed dresses, and elaborate chignons. However, if you love the minimalist style, pair these nail designs with bold rouge lipstick and a simple, yet detailed dress.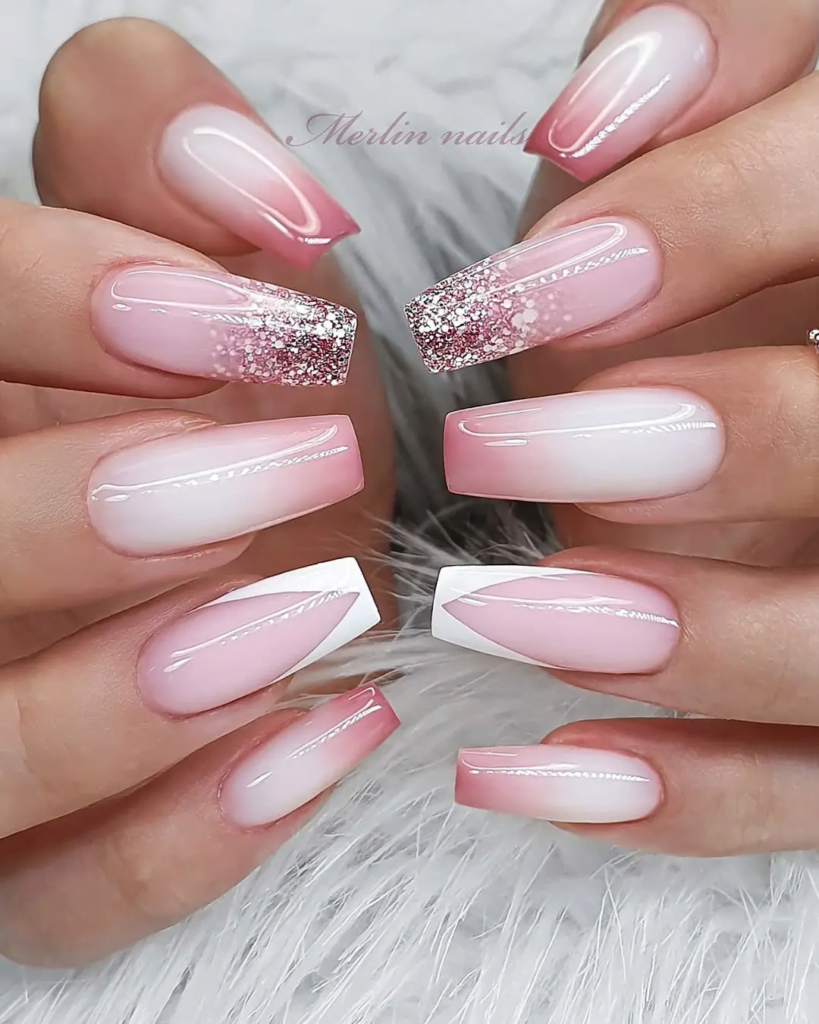 French Wedding Nails Coffin
French wedding nail coffin designs are classic and easy to wear. This style incorporates a nude or light pink base with gorgeous white tips. You can keep them short for a super chic look or long for a sexy, flirty look. Alternatively, pepper them with nail art like butterflies or go in with glitters, crystals, or rhinestones.
French coffin nails are perfect for formal, rustic, and vintage weddings. And they go with almost every look because of their subtle look.
Classy Wedding Nails
Some classy wedding coffin nails veer away from the everyday look and give your fingers a facelift. Try the black V-shape coffin press on your nails if you are having a glam wedding. The best part is that guests can also wear this style.
If you are more into contemporary and industrial chic style, wear stunning rhinestone coffin nails or a combination of white and gold glitter. You can also do a flame nail design using different colors, especially for whimsical or bohemian weddings.
Acrylic Wedding Nails
Acrylic nails are fun, fearless, and perfect for the stylish bride. They also last longer and are an absolute game-changer for brides with brittle nails. Opt for a unique design like rose quartz and French fade to create a balance between rustic and modern. You can also do a blue and green swirl design if you want a chic summertime look.
Alternatively, midnight medley coffin nails are perfect ideas for vintage and gothic-themed weddings. Yet, you can go completely nude with the acrylic press-on and finish with a matte or glossy effect for the girl-next-door look.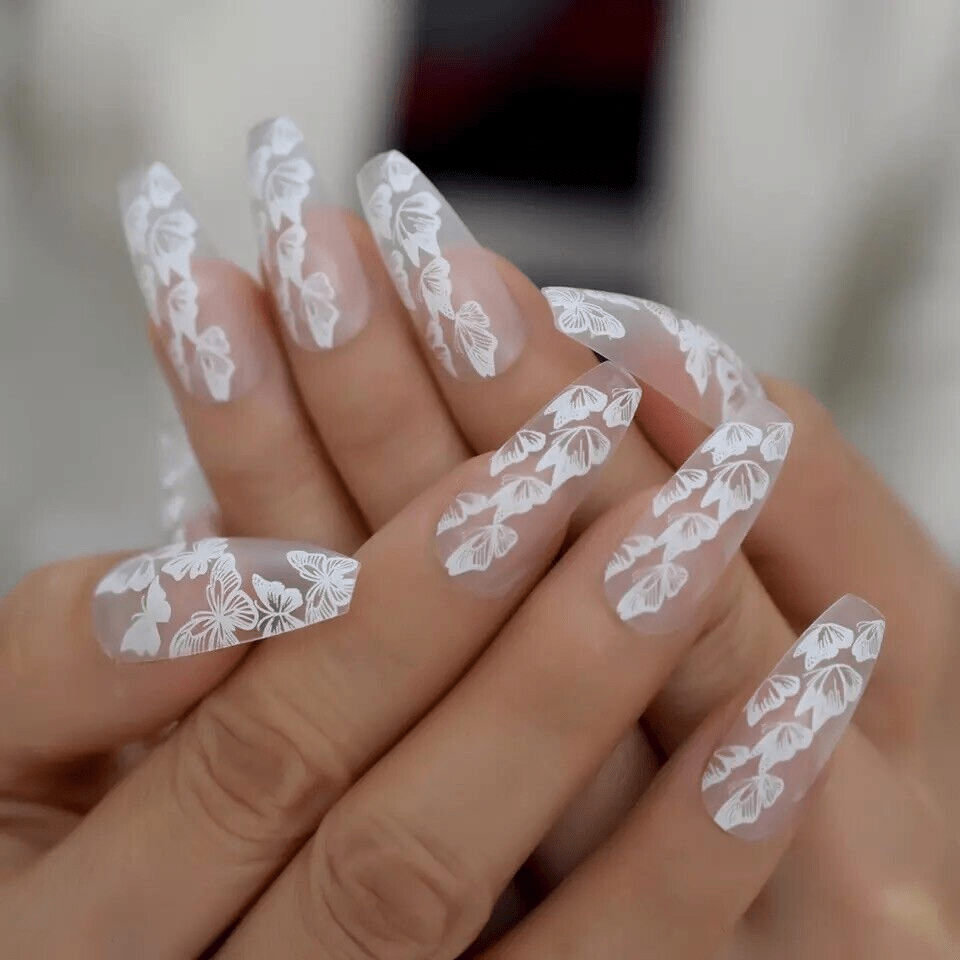 Whether you want long or short coffin wedding nails, there is a style for you. This post is your absolute nail inspiration with our curated coffin nail ideas from French tip acrylic, ombre, and more. So get in here, make your pick, and turn your fingers into the cynosure of all eyes.