The role of a mother of the bride is one that comes with numerous responsibilities, including supporting her daughter on her big day and looking fabulous while doing so. Finding the perfect pair of shoes is a crucial part of completing the overall look. We'll explore the top trends, styles, and considerations when it comes to mother-of-the-bride shoes. Whether you're a traditionalist or a fashion-forward mother, we've got you covered.
Comfortable Mother Of The Bride Shoes
As the mother of the bride, you'll want to look and feel your best on your daughter's wedding day. While the focus is often on the bride and her wedding attire, it's essential for you to find comfortable and stylish shoes that will keep you on your feet all day and night. We'll explore some fantastic options for comfortable mother-of-the-bride shoes to ensure you can dance, celebrate, and enjoy every moment of this special occasion.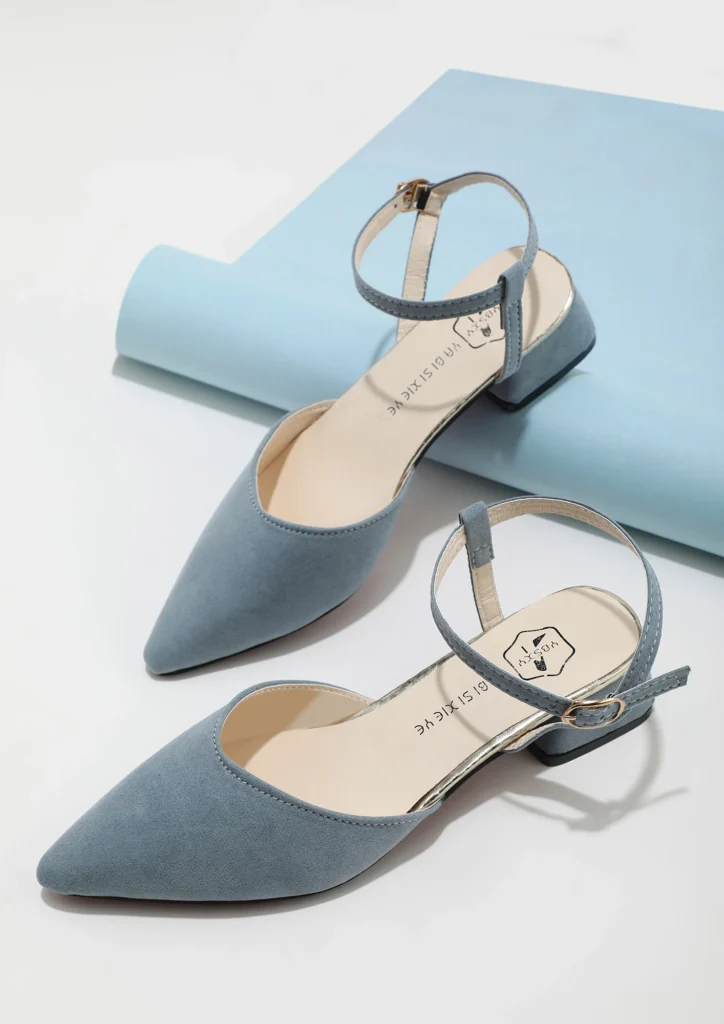 Finding comfortable mother-of-the-bride shoes is essential for enjoying your daughter's wedding day to the fullest. With various styles and features available, you can have both comfort and elegance. Remember to plan ahead, break in your shoes, and consider the venue to make sure you're ready to shine on this special occasion. Whether you choose low heels, flats, or wedges, your comfort and confidence will make you a radiant presence at the wedding.
Low Heel Ideas
Kitten heels are timeless and comfortable. They offer a small, slender heel that adds a touch of elegance without sacrificing comfort. These are perfect for mothers who want a subtle lift. Block heels provide stability and support while still offering a modest heel height. They come in various styles, from strappy sandals to closed-toe pumps, ensuring there's a pair to match any dress. Wedge shoes offer a comfortable alternative to traditional heels. They distribute your weight more evenly, making them easier to walk in for extended periods. You can find wedges in a variety of colors and materials to complement your outfit. If your mother prefers not to wear heels at all, consider embellished flats. These can be just as stylish and can feature intricate detailing like sequins, beads, or lace to add a touch of glamour. Low-heeled sandals are perfect for outdoor or summer weddings. Look for styles with ankle straps or decorative elements to make them more formal and suitable for a special occasion.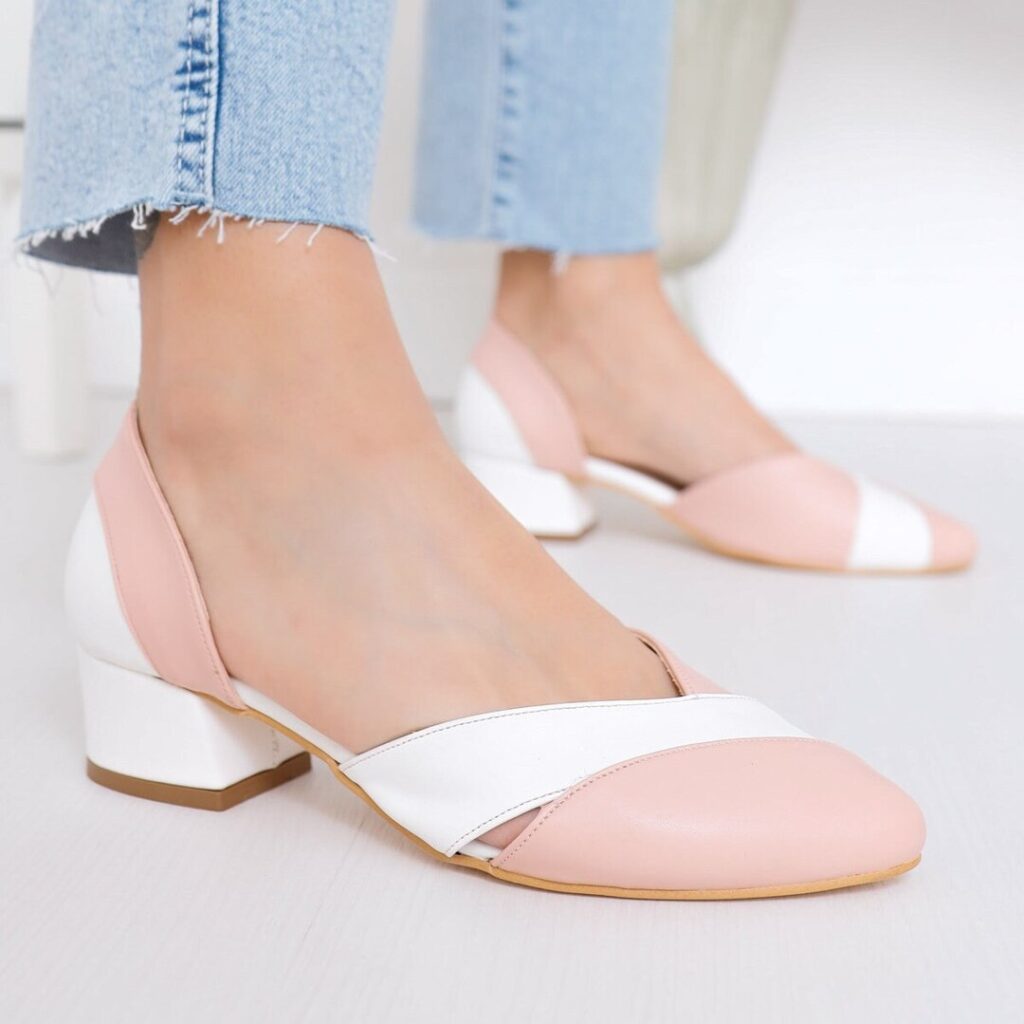 Peep-toe pumps with a low heel are a great option for mothers who want a classic, sophisticated look. They provide a subtle peek at the toes and can be worn with a variety of dress styles. When discussing low heel options, mention features like cushioned insoles, arch support, and non-slip soles. These comfort elements can make a significant difference in how comfortable your mother feels throughout the day. Discuss various color options and materials that low-heel shoes come in. Encourage your readers to choose a color that complements their dress or opt for a neutral shade that can be worn with multiple outfits. Some brands offer customization options for shoes. Mention this as it can be an excellent way for mothers to get a pair of low heels that perfectly match their style and dress.
Beach Wedding Shoes
A beach wedding is a dreamy and picturesque setting for a romantic celebration of love. If you're the mother of the bride and your daughter has chosen a beach wedding as her special day's backdrop, you'll want to ensure that your outfit is not only elegant but also suitable for the sandy shores. One crucial aspect of your attire is selecting the right beach wedding shoes that offer both style and comfort. We'll guide you through some fantastic options and tips to help you make the perfect choice.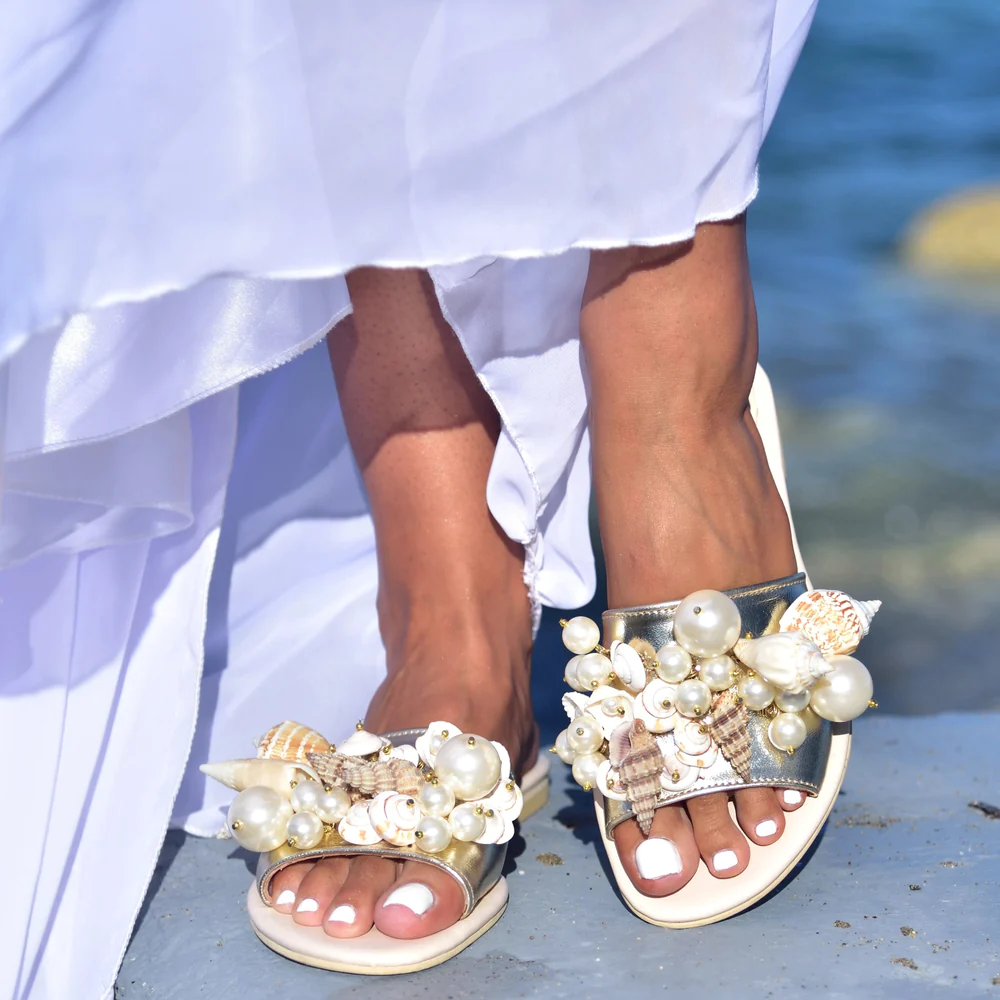 Beach weddings often involve walking on soft sand, so prioritizing comfort is essential. Opt for shoes with cushioned insoles and arch support to ensure you can comfortably stroll down the shoreline and dance the night away. Given the uneven terrain of the beach, wedges are a smart choice. They provide stability and prevent you from sinking into the sand. Plus, they come in a wide range of styles and heights to suit your taste. Strappy sandals are a popular choice for beach weddings. They're not only stylish but also allow your feet to breathe, keeping you cool and comfortable. Look for sandals with secure ankle straps for added support. Neutral shades like nude, gold, or silver can complement a beach wedding's natural backdrop. They'll match a variety of dress colors and are versatile enough to wear for other occasions. Espadrilles are a fantastic option for a beach wedding. Their casual yet chic appearance pairs well with the relaxed atmosphere.
Flats For Mother Of The Bride
When it comes to wedding attire, all eyes are usually on the bride and groom. However, the mother of the bride also plays a significant role in this special day. As a mother, you want to look your best while being comfortable throughout the long day of celebrations. One essential element of your outfit is your footwear. We'll explore the world of flats for the mother of the bride, helping you find the perfect combination of comfort and style.
As the mother of the bride, your comfort and style are equally important on your daughter's big day. Choosing the right pair of flats can ensure you enjoy every moment of the celebration without worrying about sore feet. Remember to break in your shoes before the wedding day and have a backup pair just in case. With the perfect pair of flats, you'll not only look stunning but also feel your best while supporting your daughter on this special occasion.
Block Heel Shoes
Block heels provide a wider base for support, reducing the strain on your feet and allowing you to dance the night away without discomfort. While they offer stability, block heels don't compromise on style. They can be just as chic and fashionable as other heel types, ensuring you look sophisticated and put-together. Wedding days can be long, with various activities and responsibilities. Block heel shoes are designed for extended wear, making them ideal for a busy mother of the bride. Block heel shoes come in various styles, from classic pumps to strappy sandals. You can easily find a pair that complements your outfit and personal style. When selecting block heel shoes for the mother of the bride,
Coordinate your shoe color with your dress or outfit. Neutral shades like beige, silver, or metallics are safe bets, but don't be afraid to add a pop of color if it complements your overall look.
Prioritize comfort by choosing shoes with cushioned insoles and adjustable straps if needed. Break in your shoes a few weeks before the wedding to ensure maximum comfort. While block heels offer stability, choose a heel height you're comfortable with. You want to feel confident and at ease throughout the day. If the wedding is outdoors, select shoes with a thicker heel to prevent sinking into grass or sand. For indoor venues, you have more flexibility in your choice. Opt for a shoe style that matches the formality of the wedding. Embellishments like rhinestones, pearls, or lace can add a touch of elegance.