When it comes to wedding planning, couples are constantly seeking ways to make their special day truly unique and memorable. One trend that has been gaining popularity in recent years is the wedding taco bar. This creative and delicious option offers a fun twist on traditional wedding catering and is sure to delight your guests. We'll explore the reasons why a wedding taco bar is a fantastic choice for your big day and provide tips on how to set up the perfect taco bar that will leave your guests talking about your wedding for years to come.
Wedding Taco Bar Ideas
A wedding taco bar is the perfect way to spice up your special day and satisfy your guests' taste buds with a fun and delicious catering option. Whether you're planning an intimate backyard celebration or a grand ballroom affair, a taco bar can be tailored to suit any wedding style. We'll explore some creative and mouthwatering wedding taco bar ideas that will leave your guests raving about your big day.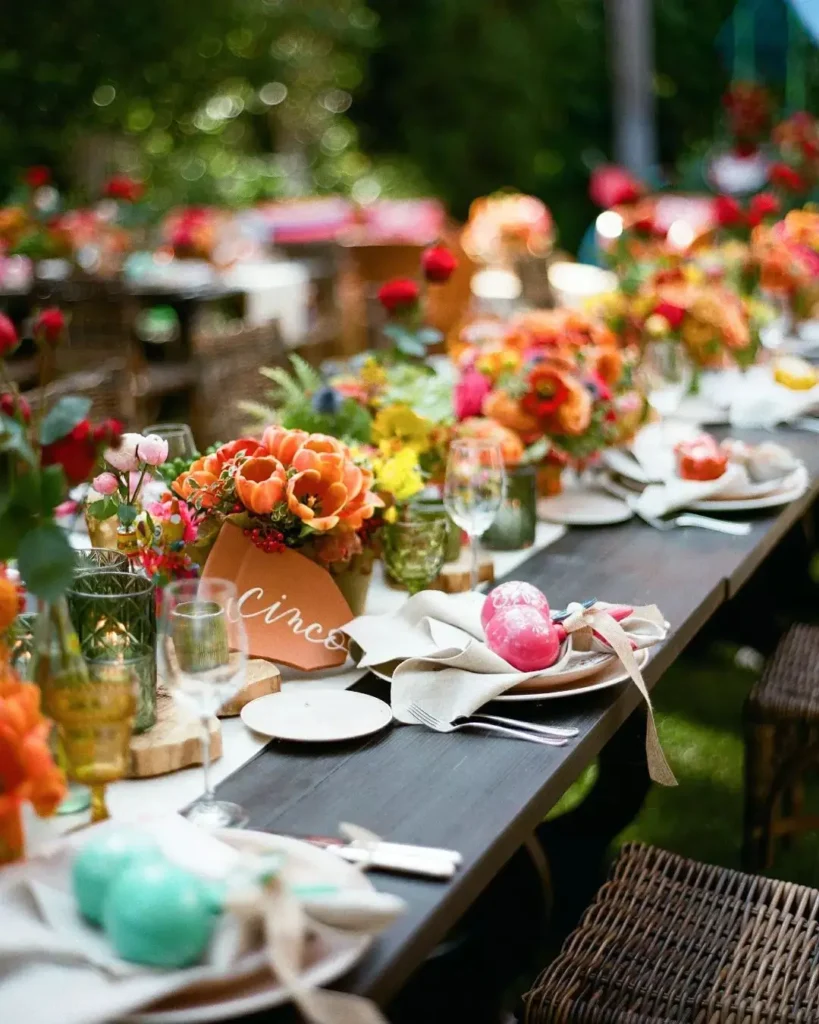 A wedding taco bar is a delightful and customizable catering option that can add a touch of excitement and flavor to your big day. With a wide range of fillings, salsas, toppings, and presentation ideas, you can create a memorable and delicious experience for your guests. So, let the festivities begin, and "taco 'bout love" at your wedding!
Taco Bar Drinks and Decor
Taco bars are all the rage when it comes to hosting fun and interactive gatherings with friends and family. But what's a fiesta without the perfect drinks and decor to match? We'll take you on a journey to create a memorable taco bar experience by exploring creative drink options and festive decor ideas. Get ready to spice up your next event with these tantalizing tips!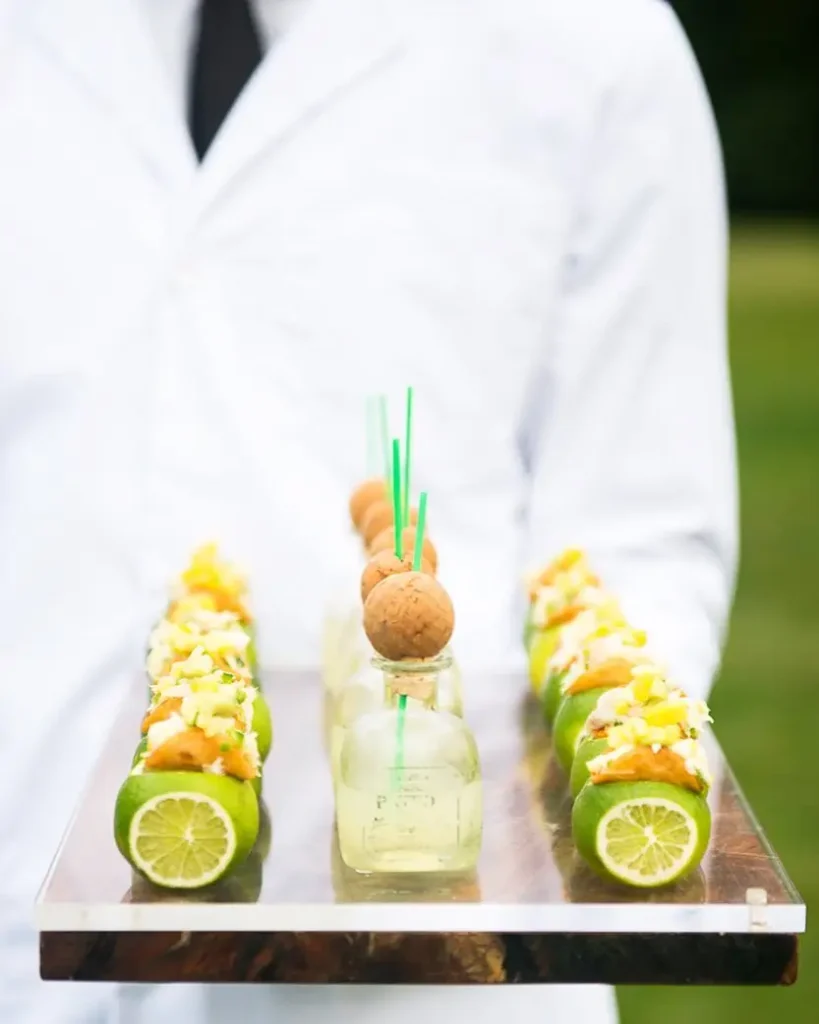 A classic choice for any taco night, margaritas come in various flavors to match your taco fillings. Offer a selection of traditional lime, fruity mango, or spicy jalapeno margaritas to cater to all taste buds. Keep things fresh with a range of agua frescas, a refreshing and non-alcoholic option. Offer varieties like horchata, tamarind, or cucumber-lime for a hydrating twist. For beer enthusiasts, curate a selection of craft beers that pair well with different types of tacos. Provide tasting notes and recommendations to elevate the experience.
How To Decorate Bars and Tables
Start by selecting a theme or concept for your event or venue. The theme will guide your decoration choices, from colors to decor items. Choose a color scheme that complements your theme. For example, a beach-themed bar might incorporate shades of blue and sandy beige, while a chic urban bar might focus on metallics and monochromatic colors. Lighting is crucial for setting the mood. Consider using a combination of ambient, task, and accent lighting. You can use pendant lights, chandeliers, candles, or LED strips to create the desired atmosphere.
Tablecloths and napkins can add elegance and texture to your tables. Make sure they match the color scheme and theme. Centerpieces are the focal point of your tables. Depending on your theme and budget, you can use flowers, candles, lanterns, vases, or even unique items that tie into your concept. Choose appropriate tableware and glassware that suit the occasion. Elegant china and crystal glasses work well for formal events, while mason jars and rustic plates might be perfect for a casual setting.
Tasty Mini Taco
Before we dive into the cooking process, let's gather the essential ingredients that will make our mini tacos a taste sensation. Opt for small, soft tortillas to create the perfect base for your mini tacos. You can find them at your local grocery store or even make your own if you're feeling adventurous. Choose your favorite protein or a combination of proteins. Popular options include ground beef, shredded chicken, grilled shrimp, or vegetarian alternatives like sautéed mushrooms or black beans. To infuse your mini tacos with flavor, you'll need a selection of seasonings. Common choices include taco seasoning, chili powder, cumin, garlic powder, and paprika. Chop up fresh vegetables to add crunch and freshness to your mini tacos. Think tomatoes, lettuce, onions, and bell peppers. Don't forget the toppings! Sour cream, guacamole, salsa, and shredded cheese are must-haves for an extra layer of deliciousness.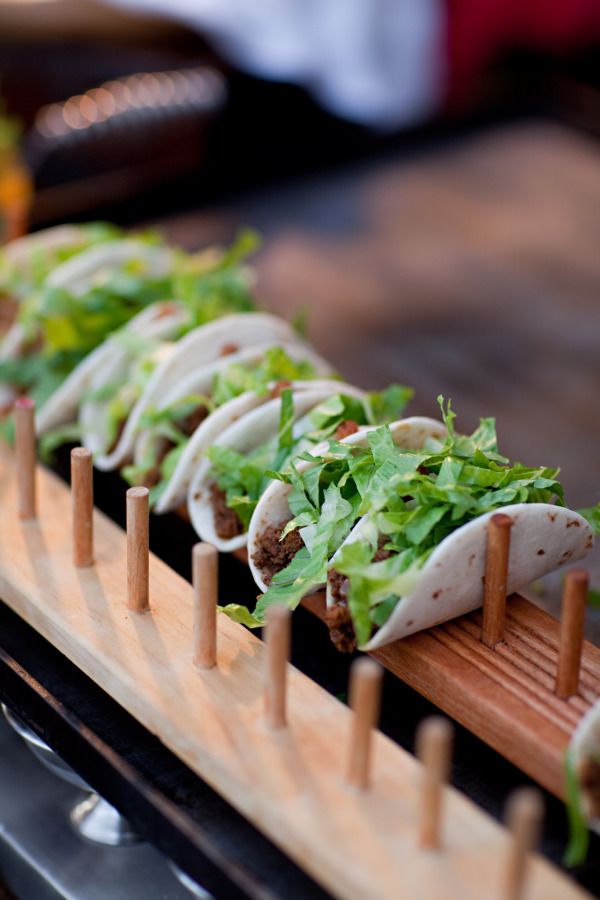 Cook and season your chosen protein according to your taste. If you're using ground beef or chicken, sauté them until fully cooked, adding your seasonings for a burst of flavor. Heat your mini tortillas on a skillet for a few seconds on each side. This will make them soft and pliable, ready to hold your delicious fillings. Lay out your warm tortillas and start filling them up. Begin with a layer of your seasoned protein, followed by fresh veggies and toppings. Be creative and mix and match to create unique combinations. Fold your mini tortillas in half, creating a taco shape. You can use toothpicks to keep them closed, ensuring that every bite is packed with flavor. Arrange your mini tacos on a platter and garnish them with a sprinkle of fresh cilantro or a wedge of lime for that extra zing.