Your honeymoon is the perfect opportunity to start your married life with a memorable and luxurious adventure. Whether you dream of relaxing on pristine beaches, exploring exotic cities, or embarking on a romantic adventure, there's a luxury honeymoon destination that suits your desires. we'll take you on a journey through some of the world's most enchanting and opulent honeymoon destinations to help you plan the honeymoon of your dreams.
Dubai
Dubai, a city of opulence, extravagance, and breathtaking vistas, is the perfect destination to kickstart your journey of love as newlyweds. With its stunning architecture, pristine beaches, and a myriad of cultural experiences, Dubai offers an unforgettable honeymoon experience that is second to none. Dubai is renowned for its world-class luxury accommodations. Consider staying at iconic hotels like the Burj Al Arab Jumeirah, known as the "sail-shaped" hotel, or the Atlantis, The Palm, which boasts stunning views of the Arabian Gulf. These opulent resorts offer unparalleled comfort and pampering, ensuring that your honeymoon is a truly indulgent experience.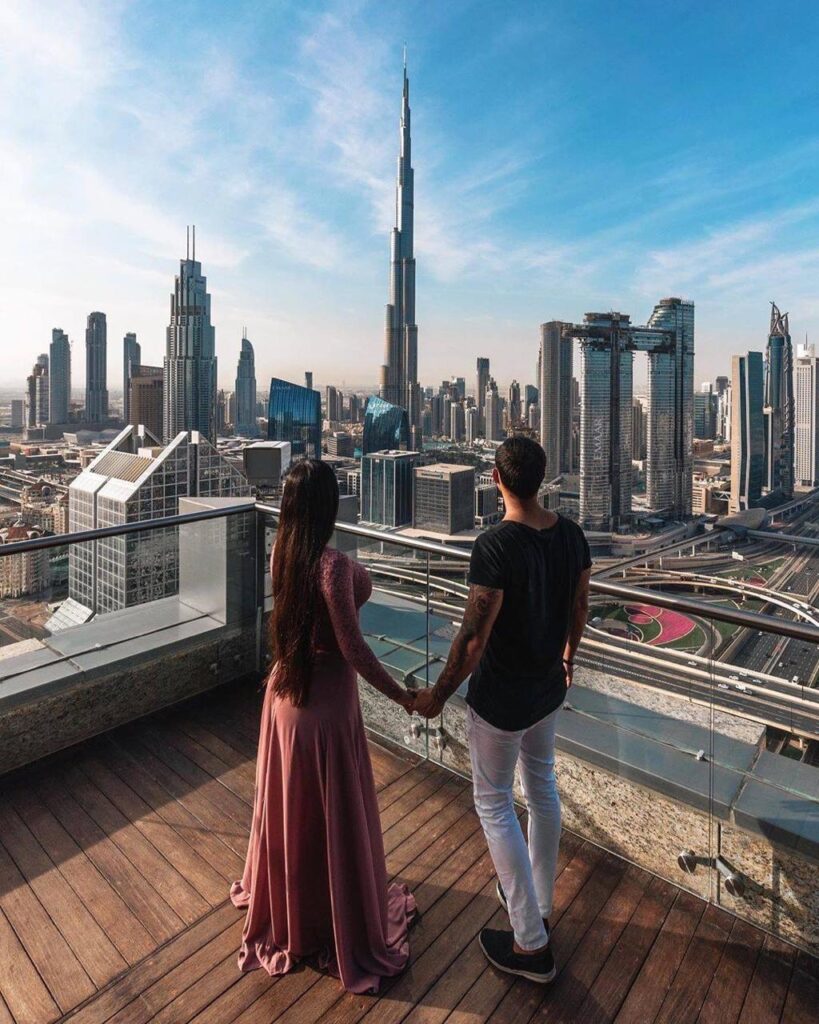 No visit to Dubai is complete without exploring its iconic landmarks. Take a romantic ride to the top of the Burj Khalifa, the world's tallest building, and gaze out over the city's glittering skyline. A visit to the Dubai Mall, home to the Dubai Aquarium and Underwater Zoo, is a shopper's paradise and a great way to spend a day together.
New York
Arrive in New York City and check into your chosen romantic hotel. Consider iconic options like The St. Regis New York or The NoMad Hotel for an extra touch of luxury and romance. Take a leisurely walk around your neighborhood, enjoying the bustling streets and charming brownstones. Dine at a cozy local restaurant, savoring your first taste of New York's culinary delights. Start your day with breakfast at a quaint café near Central Park. Spend your morning exploring Central Park. Stroll hand-in-hand along the tree-lined paths, rent a rowboat at the Central Park Boathouse, and visit landmarks like Bethesda Terrace and Strawberry Fields. Have a picnic in the park or opt for a horse-drawn carriage ride. In the evening, enjoy a Shakespearean play at the Delacorte Theater during the summer months, or ice skate at Wollman Rink in the winter.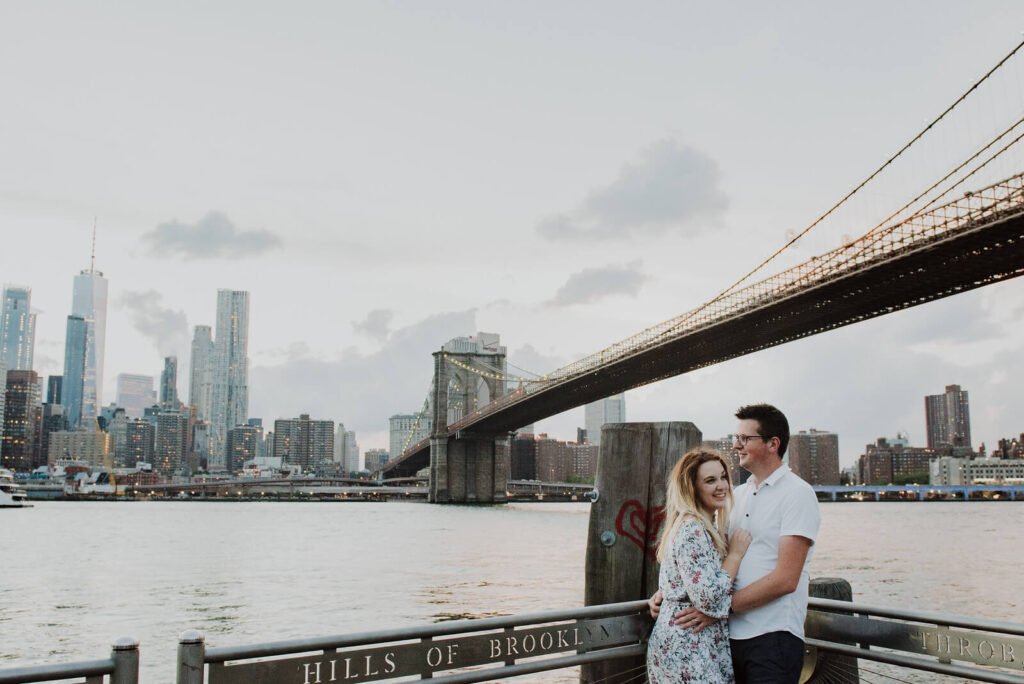 Your New York honeymoon will be a journey filled with love, adventure, and unforgettable moments. From the iconic landmarks to the intimate experiences, the city that never sleeps will ensure your honeymoon is as vibrant and romantic as your love story. Cherish these memories as you embark on this beautiful new chapter of your life together.
Bora Bora
Crystal-clear turquoise waters stretch as far as the eye can see, overwater bungalows perched above vibrant coral reefs, and breathtaking sunsets that ignite the sky in hues of orange and pink. Bora Bora, often referred to as the "Pearl of the Pacific," is the quintessential honeymoon destination, and for a good reason. we will take you on a virtual journey to Bora Bora, sharing tips, experiences, and the magic that makes it the ultimate honeymoon haven.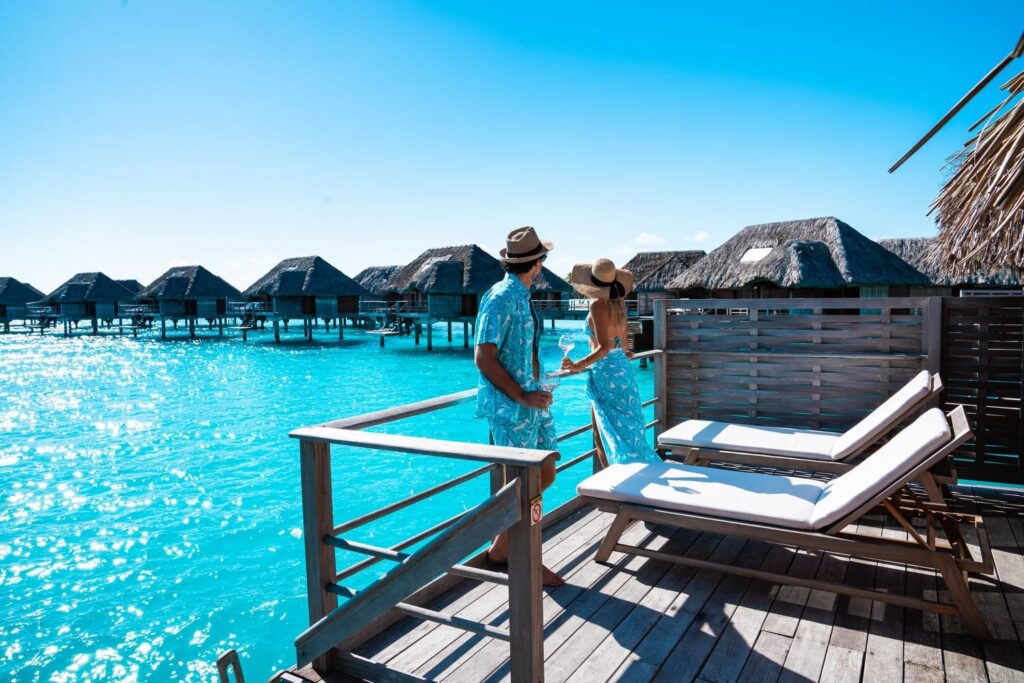 Bora Bora is more than just a honeymoon destination; it's a romantic dream come true. From its stunning landscapes and thrilling adventures to its exquisite cuisine and rich culture, Bora Bora offers everything you need for an unforgettable honeymoon experience. Whether you're planning your own romantic getaway or simply daydreaming of a future trip, Bora Bora is sure to leave a lasting impression and create memories that will last a lifetime.
Santorini
Santorini is a year-round destination, but the best time for a honeymoon is during the late spring (April to June) or early fall (September to October). During these months, the weather is mild, the crowds are smaller, and the island's famous sunsets are just as breathtaking. The first decision to make is where to base yourself on the island. We opted for Oia, a picturesque village known for its iconic blue-domed churches and jaw-dropping sunset views. Fira and Imerovigli are equally charming options, each with its own unique appeal. Regardless of your choice, consider booking a cliffside villa with a private plunge pool for the ultimate romantic experience.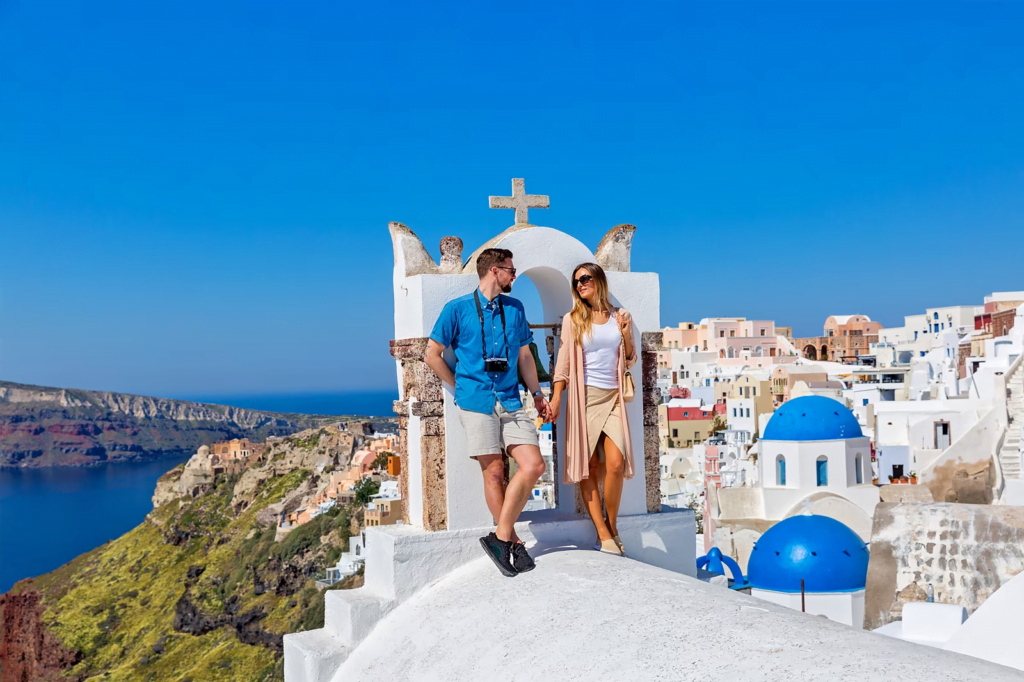 In the end, our Santorini honeymoon was a dream come true. This enchanting island exceeded our expectations in every way possible, and we left with our hearts full of love and gratitude. We hope this blog post inspires you to embark on your own Santorini adventure and create memories that will last a lifetime. Santorini truly is a place where dreams become reality, and it's the perfect destination to celebrate the beginning of your lifelong journey together as a married couple.
Maldives
Our journey began with a short flight to Velana International Airport, where we were greeted by the warm Maldivian sun and the gentle sea breeze. We couldn't contain our excitement as we boarded a seaplane to our resort. The aerial views of the atolls and coral reefs below were nothing short of mesmerizing. Our chosen resort was a haven of luxury and seclusion. We were welcomed with fragrant flower garlands and coconut water before being escorted to our overwater bungalow. The private deck, complete with a glass floor panel, gave us a stunning view of the marine life below.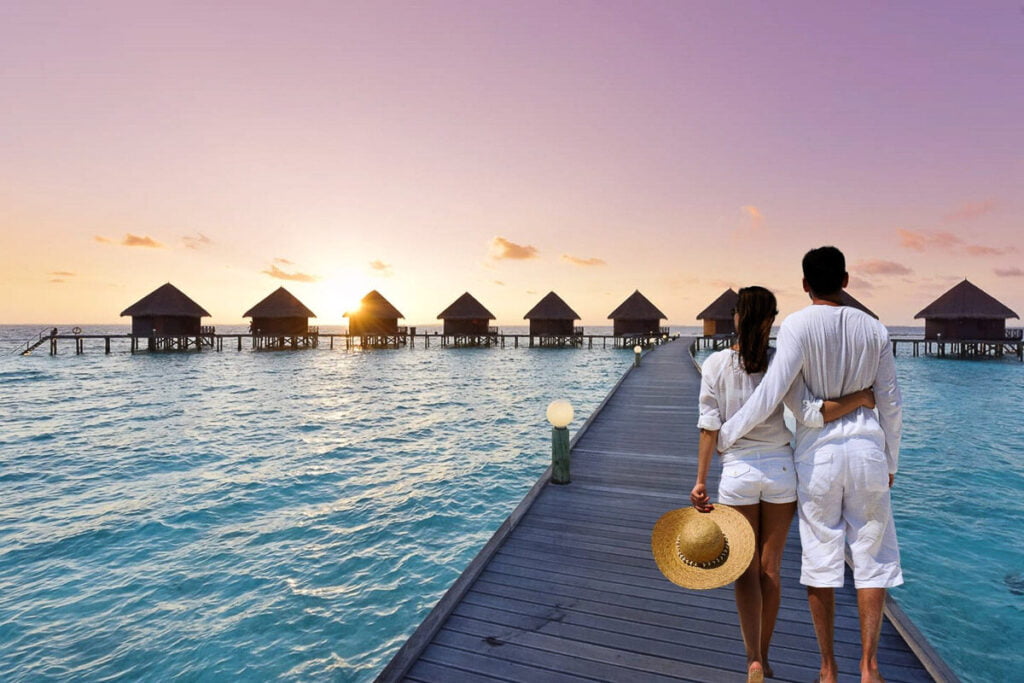 Our days were filled with endless relaxation on the beach, where we lounged under swaying palm trees, sipped on fresh coconut water, and reveled in each other's company. We took leisurely strolls along the shoreline, collecting seashells and creating cherished memories. One of the highlights of our honeymoon was exploring the underwater world. We embarked on a snorkeling adventure, guided by local experts. The coral gardens were teeming with vibrant marine life, and we even spotted graceful sea turtles and colorful schools of fish. It was like swimming in a real-life aquarium.
Canary Islands
As the sun dipped below the horizon, casting a warm, golden glow over the Atlantic Ocean, we couldn't help but feel like we were in a dream. The Canary Islands had always held a special allure for us, and for our honeymoon, we knew we had found the perfect destination. Join us on this journey as we recount our enchanting honeymoon in the Canary Islands, filled with stunning landscapes, vibrant culture, and unforgettable moments of romance.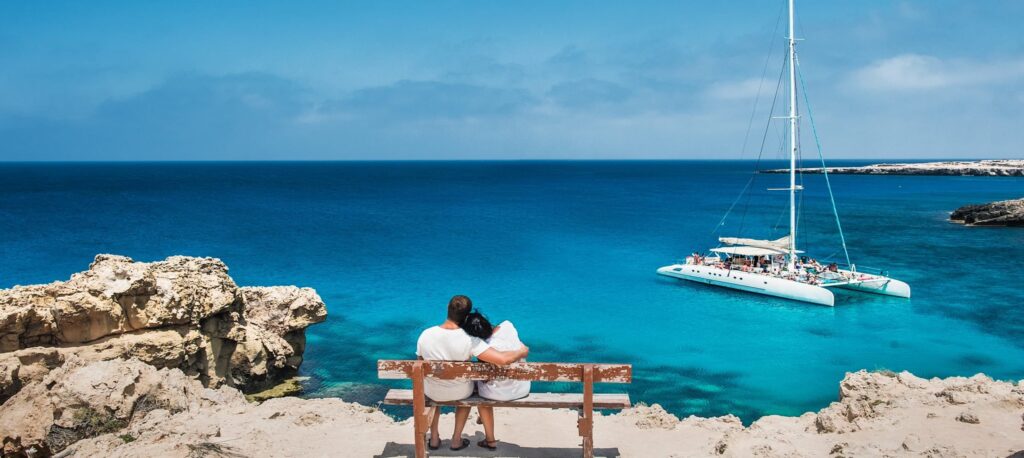 Our adventure began as we touched down at Tenerife South Airport. The island welcomed us with open arms, its warm climate immediately putting us in a relaxed mood. We checked into our charming boutique hotel, nestled amidst lush gardens and overlooking the sea. After a leisurely afternoon at the beach, we enjoyed a romantic dinner at a local seafood restaurant, savoring the island's freshest catches.