Every decade has its own distinct fashion trends, and for contemporary weddings, vintage-inspired cosmetics are a preferred option. Bold red lips, winged eyeliner, and soft, smokey eyes are major elements of the retro era, which was popular from the 1920s through the 1960s. Any bride's special day may be enhanced with a touch of classic elegance with vintage wedding makeup ideas.
1920s-era vintage wedding inspiration
The glitz and refinement of the 1920s were characterized by startling characteristics. Features like feather headbands, long pearl necklaces, and flapper skirts with beading and fringe. Bold red lips, smokey eyes, and thin, arched eyebrows were all major trends in makeup during this time period.
The elegance and romanticism of this bygone period are wonderful for couples, and vintage wedding makeup from the 1920s is ideal for them.
1930s wedding makeup from the past
The strong and defined eyebrow is one eye-catching aspect of the 1930s bridal makeup. For a dramatic look, women of this era sculpted their eyebrows into a narrow, high arch that framed the eyes. A matte, porcelain complexion, a little blush, and a deep red lip color were popular bridal cosmetic trends in the 1930s.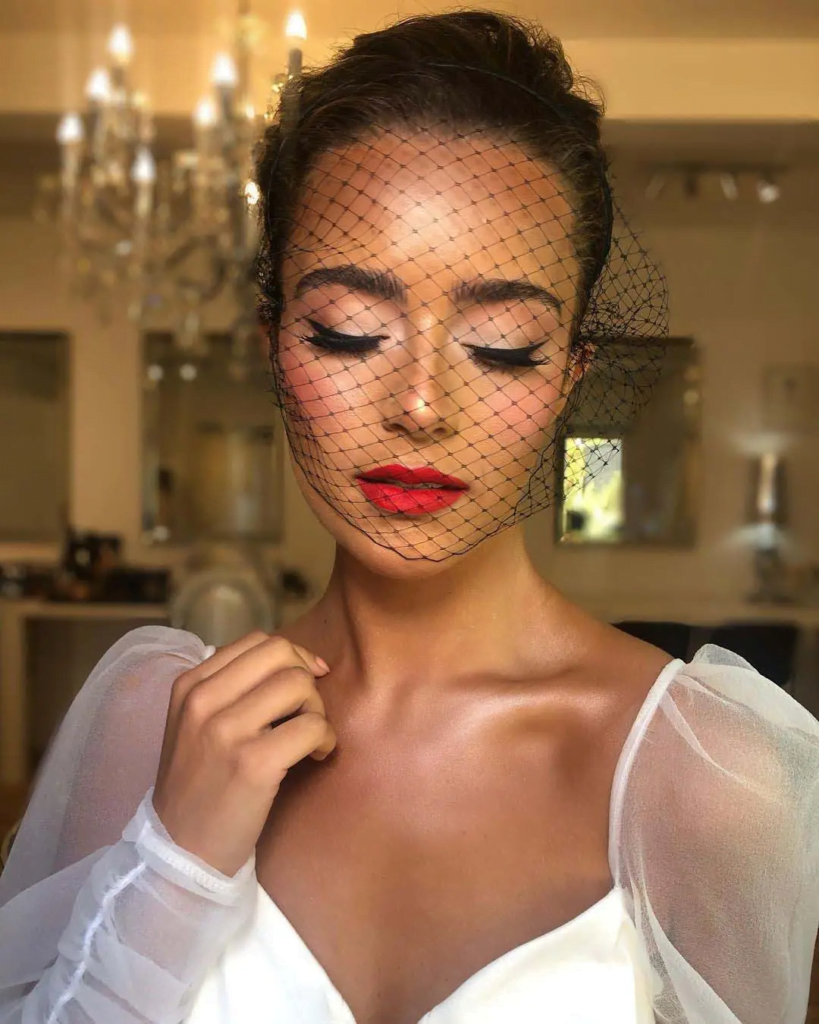 There was barely any eye makeup on her, only a hint of mascara and a pale eyeshadow color. It had a glamorous appearance with a focus on attractive, powerful characteristics.
1950s Wedding Makeup: Sensual
The noticeable element of 1950s bridal makeup was its large, dramatic eyes. Women of the time preferred heavy, extended eyeliner, frequently worn with fake lashes. Additionally, eyebrows were filled up and arched to emphasise their natural contour. To counteract the striking eye makeup, lips were frequently maintained in gentler, subdued tones of pink or red.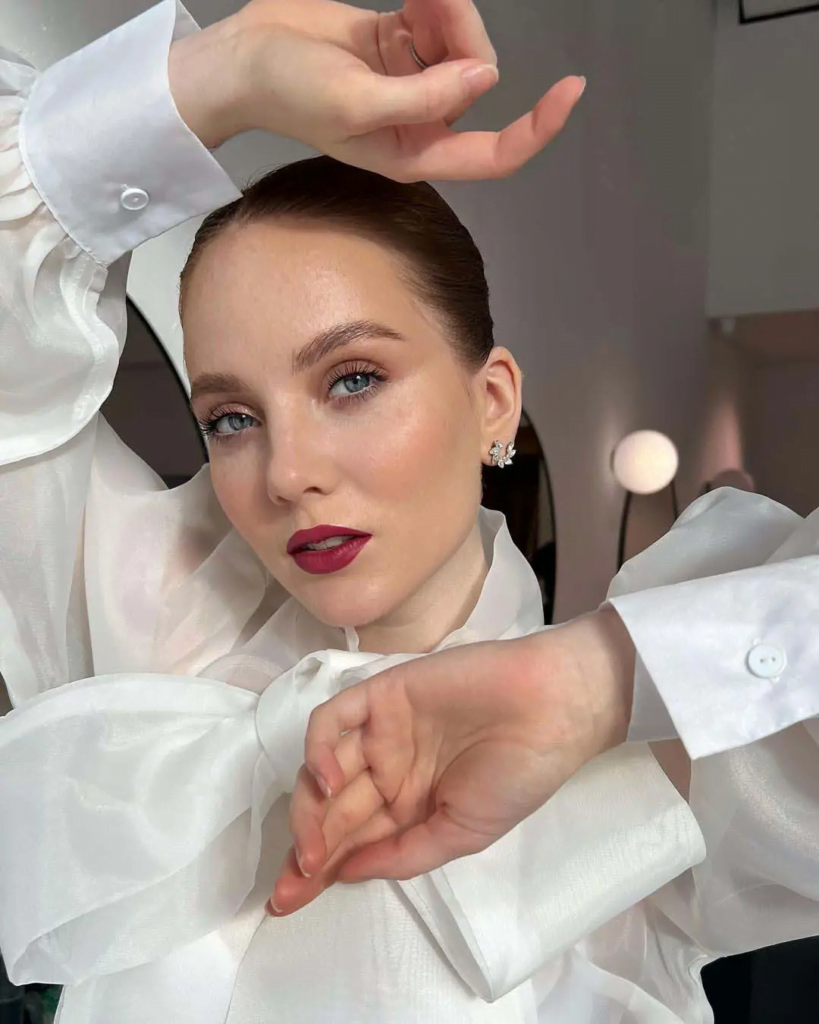 Overall, the makeup for this retro-chic wedding was refined and seductive with a focus on timeless beauty.
Stunning Ideas for 1960s Wedding Makeup
Bold and gorgeous wedding makeup ruled the 1960s. The emphasis on the eyes, with winged eyeliner being a prominent fashion, was one notable aspect of the time. Blue, green, and purple eyeshadows that were bright and bold were also in style.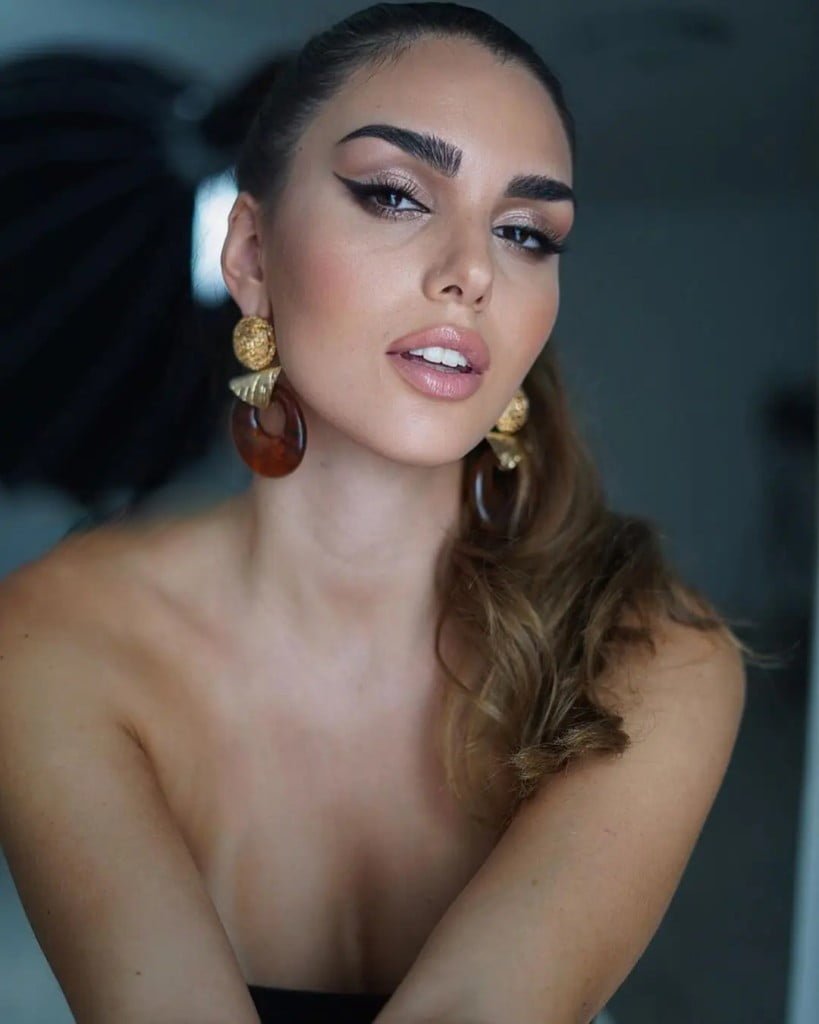 A glossy nude lip finished off the appearance. The result of this wedding makeup was a stunning, self-assured bride who wasn't afraid to stand out from the crowd.
Dark bridal makeup
Start by preparing the face with a moisturizing primer and foundation to produce a smooth basis before applying vintage dark lip bridal makeup. Then, concentrate on defining the lash line with black eyeliner to create dramatic, dark eyes. Utilize a dark, smoky eyeshadow in brown or grey tones. Apply fake lashes and mascara to complete the eyes.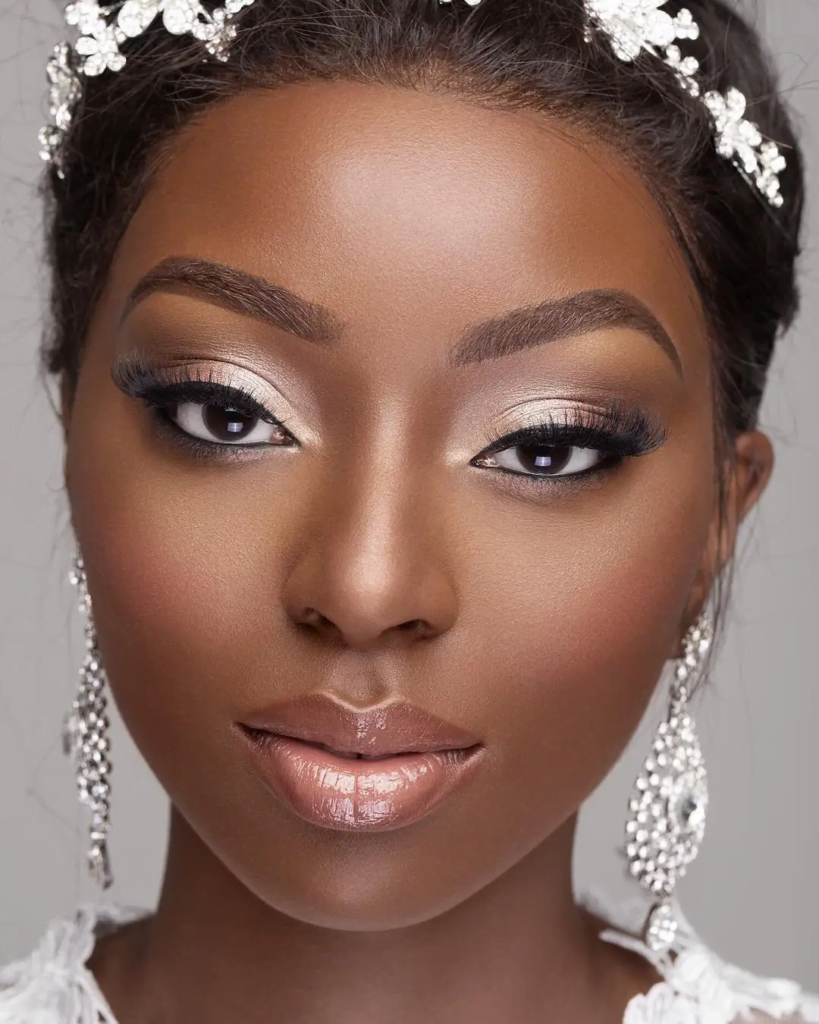 To match the retro look, select a deep red or burgundy hue of lipstick for the lips. Use a lip liner to draw a precise outline and stop lipstick from oozing out of the lips. Keep the rest of your makeup simple and add a little of blush to your cheeks.
enchanting bridal makeup
Brides' vintage and romantic bridal makeup styles emphasize gentle, neutral tones and healthy-looking skin. Consider delicate, pink cheeks, fluttery lashes, and a subdued lip pop. Pick hues that complement the tone of your skin. Another way to impart a retro vibe is to apply a little sparkle to the inner corners of the eyes and a little of winged liner.
Consider adding some vintage-inspired hair accessories to round off this vintage-style wedding makeup. Add a traditional red lip for some glitz. When it comes to vintage makeup, less is more, so maintain a soft, natural, and feminine overall aesthetic.
Vintage wedding makeup can be a beautiful and timeless choice for brides-to-be. From bold red lips to soft smoky eyes, there are various ways to incorporate vintage-inspired looks into modern wedding makeup. Whether you opt for a dramatic 1920s flapper vibe or a more subtle nod to the past, vintage makeup can be a stunning compliment to any bridal style.