These DIY engagement party games are sure to add a touch of fun and excitement to your celebration. Remember that the most important thing is to create lasting memories with your loved ones as you embark on this new journey together. Enjoy the laughter, camaraderie, and love that these games will bring to your special day.
Ring Hunt
For a playful twist on the Ring Hunt, set up a ring toss game. Guests can try to toss rings onto pegs or posts for points. Make it competitive and offer small prizes for the highest scores. Provide materials like beads, wires, and charms for guests to create their own "ring bling." This crafty activity not only entertains your guests but also serves as a lovely keepsake. Test your guests' knowledge about engagement rings and famous proposals with a trivia game. Prepare a list of questions related to engagement rings, gemstones, and iconic movie proposals. Award small prizes to the guests with the most correct answers.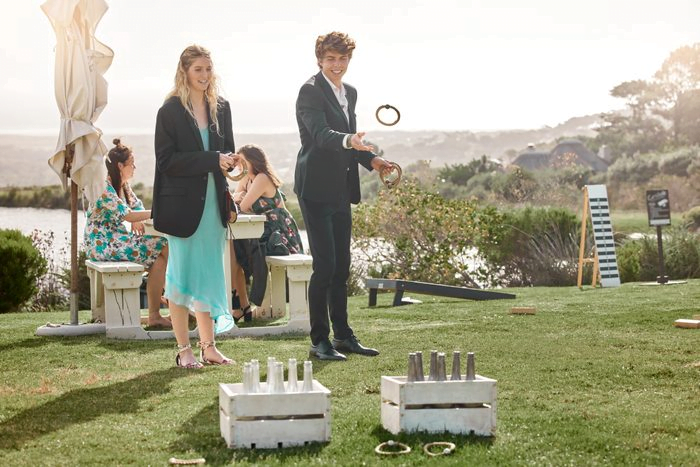 A Ring Hunt engagement party is a fantastic way to entertain your guests while adding a personal and fun touch to your celebration. Whether you choose the classic scavenger hunt, photo challenges, or crafty activities, your engagement party will be filled with laughter, excitement, and lasting memories. Customize these ideas to reflect your unique love story and create an engagement party that you and your guests will cherish forever.
Create a Custom Snapchat Geofilter
An engagement party is a joyful celebration of love and the beginning of a beautiful journey together. To make your engagement party even more memorable, consider incorporating Snapchat geofilters into your event. These customized filters can add a fun and personal touch to your party and keep your guests engaged. we'll explore some creative Snapchat geofilter engagement party games and activities that will leave a lasting impression on your guests.
Snapchat geofilters can add a fun and personalized element to your engagement party. By incorporating these engaging games and activities, you can create lasting memories for both you and your guests. Don't forget to capture all the special moments on Snapchat, so you can relive your engagement party for years to come. With creativity and enthusiasm, your engagement party will be an event to remember.
The Nearlywed Game
"The Newlywed Game" is a classic game show where newly married couples answer questions about each other to see how well they know each other. To adapt it for an engagement party, you can create a fun and lighthearted game where the engaged couple answers questions separately and then compares their answers to see how well they know each other.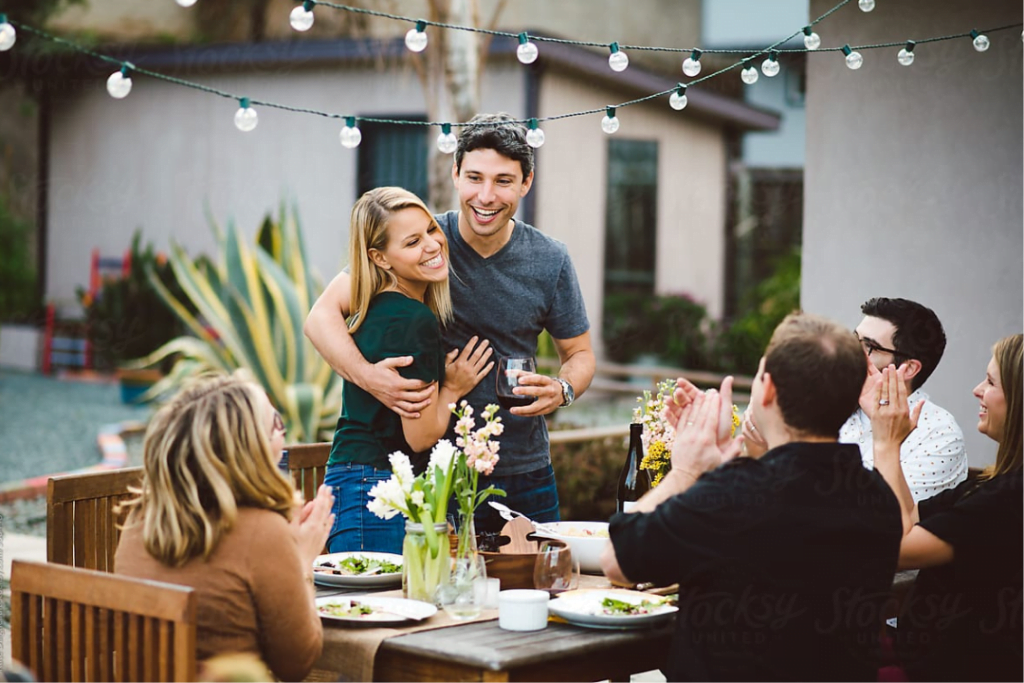 Divide the engaged couple into separate rooms or areas of the party venue to ensure they can't overhear each other's responses. Ask one member of the couple to answer the questions on their whiteboard or paper while the other waits in a different room. Give them a set amount of time to answer each question. After both have answered all the questions, bring them back together and reveal their answers one by one. You can have a host or a guest read the questions and answers aloud. Keep track of how many answers they got right. You can make it competitive by awarding points for each correct answer and even have a small prize for the winner. Encourage the couple to share funny or heartwarming stories related to their answers. It's a great way for guests to learn more about the couple's relationship and have a good laugh.
Beanbag Toss
An engagement party is a wonderful opportunity to celebrate the love between two people and share in their joy as they embark on a journey towards marriage. To make your engagement party even more memorable, consider incorporating some fun games and activities to keep your guests entertained and engaged throughout the event. we'll explore one of the all-time favorite engagement party games – the Beanbag Toss and offer additional exciting ideas to ensure everyone has a blast.
Engagement parties are all about celebrating love, and incorporating games and activities like the Beanbag Toss Game can elevate the experience, ensuring that everyone has a fantastic time. Whether you choose to engage in friendly competition, share heartfelt stories, or simply capture memories, these activities will make your engagement party a joyful and unforgettable event. So, let the games begin, and may your celebration be filled with love, laughter, and cherished moments!
The Shoe Game
Engagement parties are a joyful celebration of love and commitment, and what better way to add a dash of fun and laughter to the occasion than with some engaging party games? One game that has become increasingly popular at engagement parties is "The Shoe Game." This interactive activity not only entertains the guests but also provides the engaged couple with a chance to showcase their compatibility and sense of humor. we'll explore "The Shoe Game" and provide you with all the details you need to make it a highlight of your engagement party.
"The Shoe Game" is a fantastic addition to any engagement party, providing entertainment, laughter, and a unique way for the engaged couple to bond with their guests. With the right questions and a fun-loving attitude, this game is sure to create lasting memories and bring smiles to everyone's faces.