DIY fruit decorations offer a fresh and delightful way to customize your wedding cake and make it truly memorable. Whether you opt for a rustic look with berries, a tropical paradise with exotic fruits, or a trendy geode-inspired design, these fruit decorations will add a burst of color, flavor, and personality to your special day. With a little creativity and some patience, you can create a wedding cake that not only tastes amazing but also looks like a work of art. So, embrace the fruity goodness and let your wedding cake shine!
Opt for Plenty of Orange
One of the simplest and most elegant ways to infuse orange into your wedding cake design is by using orange slices as a decorative element. Arrange thin slices of fresh oranges on each tier of your cake for a vibrant and natural look. This not only adds a burst of color but also provides a zesty contrast to the sweetness of the cake. Incorporating orange zest and peel into your cake's batter or frosting can infuse it with a delightful citrus aroma and flavor. You can also candy orange peel to create an eye-catching garnish for your cake. The combination of soft cake layers with the bright and slightly bitter zest is sure to tantalize the taste buds.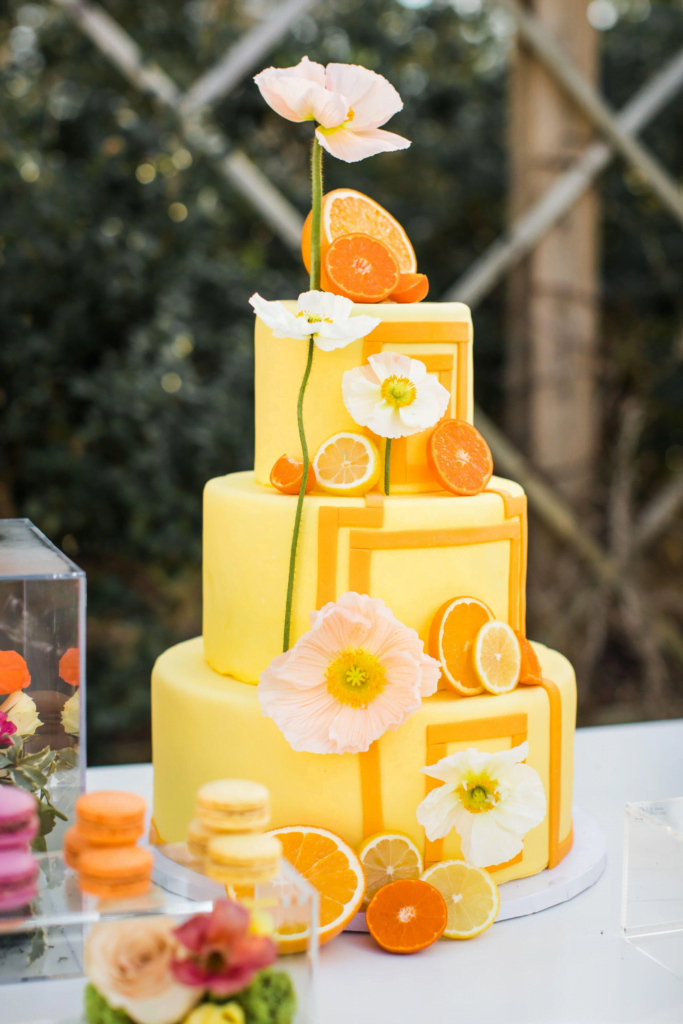 Fondant flowers are a popular choice for wedding cake decorations, and they can be customized to include orange petals. These edible flowers can be crafted to match your wedding theme and color palette perfectly. They add a touch of elegance and sophistication to your cake while introducing the delightful essence of oranges. For a unique twist on the traditional wedding cake, consider incorporating an orange creamsicle filling. This creamy and tangy filling will not only complement the cake layers but also create a delicious contrast. Your guests will be pleasantly surprised by the burst of orange flavor as they take their first bite.
Keep It Fresh With Berries
Wedding cakes are the sweet centerpiece of any wedding celebration, and couples are constantly seeking creative ways to make their cakes stand out. While traditional cake toppers and fondant designs have their charm, there's a delightful trend that has been gaining popularity. decorating wedding cakes with fresh berries. Berries not only add a burst of color and freshness to your cake but also bring a touch of nature's beauty to your special day. we'll explore the many ways you can incorporate berries into your wedding cake decorations to create a stunning and delicious masterpiece.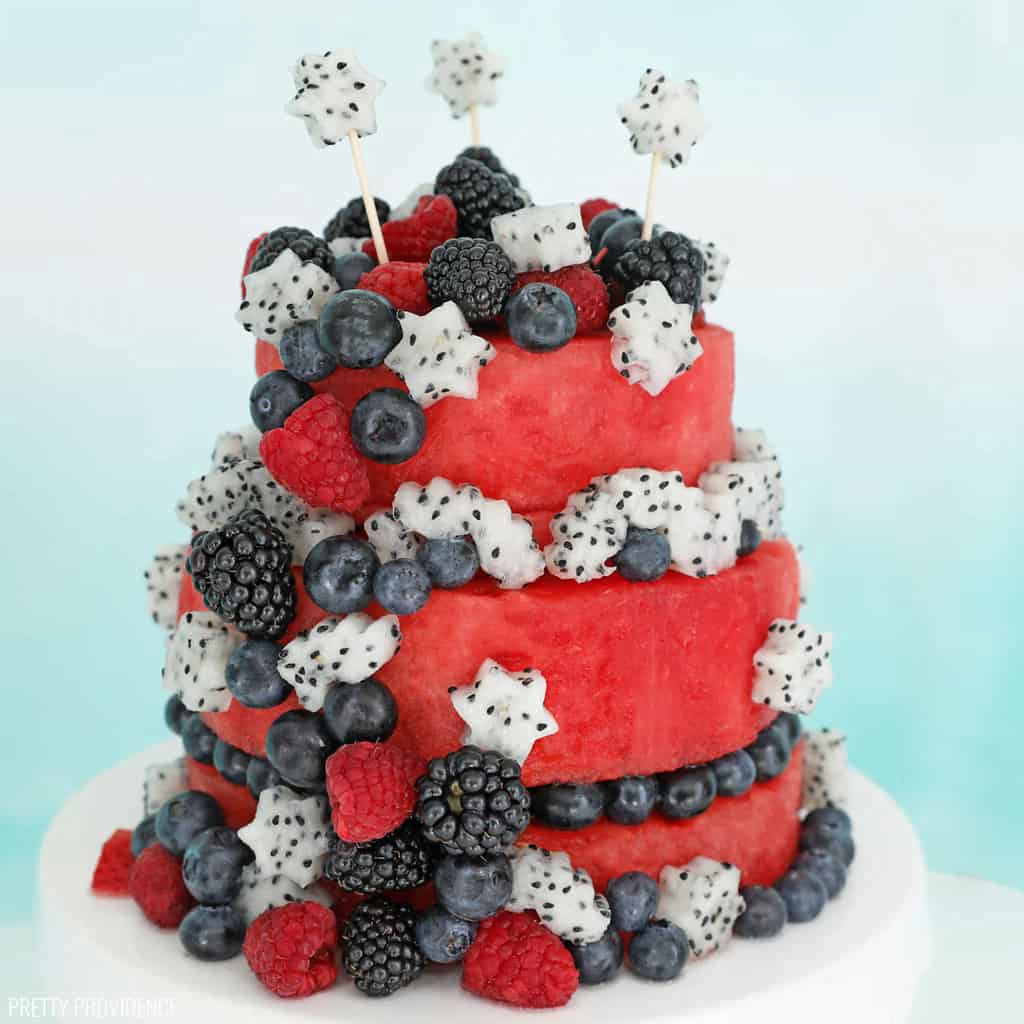 Create a visually stunning effect by allowing a cascade of fresh berries to tumble down the layers of your wedding cake. This arrangement not only adds a pop of color but also creates a sense of abundance and freshness. Use berries as elegant accents to your cake design. Consider placing a few strategically on each tier, creating a balanced and visually appealing arrangement. You can also use them to enhance the beauty of traditional decorations like flowers and greenery. Elevate your cake's appearance by adding a small berry bouquet as the centerpiece. Nestled atop the cake, this arrangement can feature a mix of berries, greenery, and even edible flowers for a stunning and cohesive look.
Create a Display With Coconuts
Start with a classic base by covering your wedding cake with a generous layer of coconut flakes or shavings. This creates a delicate, snowy texture reminiscent of a winter wonderland or a tropical beach. Consider having one or more tiers of your wedding cake entirely covered in coconut flakes. These textured layers will not only add visual appeal but also introduce a delightful crunch to your cake. Create a vibrant and colorful look by decorating your cake with a tropical fruit medley. Fresh slices of kiwi, pineapple, mango, and passion fruit can be strategically placed between layers, on top, or cascading down the sides.
For an exotic touch, adorn your cake with edible orchids paired with coconut accents. Orchids come in various colors, making it easy to match them to your wedding color scheme. Elevate the flavor profile of your cake by incorporating a luscious coconut cream filling between layers. It's a delightful surprise for your guests when they discover the creamy coconut goodness inside.
Pair Greenery With a Touch of Citrus
To create a harmonious fusion of greenery and citrus, selecting the right types of greenery is crucial. Opt for lush and vibrant greens like eucalyptus, ferns, or ivy to bring an earthy and natural feel to your cake design. These green elements will serve as a beautiful backdrop for the citrus accents. Your wedding cake doesn't have to be just visually appealing; it can also tantalize the taste buds. Consider incorporating citrus-inspired flavors into your cake layers. Lemon, lime, orange, or even a zesty grapefruit-infused cake can provide a refreshing contrast to the sweetness of traditional wedding cakes.
Enhance the citrus theme by decorating your cake with actual citrus fruits. Slices of lemon or orange can be used to adorn the tiers or as part of the cake topper. The bright and juicy colors of these fruits will add a vibrant and cheerful element to your cake. Don't limit greenery to just a decorative backdrop. Some greenery, like rosemary or mint leaves, can be incorporated into the cake's design. Edible flowers, such as pansies or violets, can also complement the greenery and citrus theme. For a modern twist, consider incorporating watercolor designs into your cake. Soft, pastel hues that mimic the colors of citrus fruits can create a stunning visual effect. These colors can be elegantly blended with greenery accents to achieve a delicate and artistic look.
Make a Single-Tiered Statement
A wedding cake is often the centerpiece of a wedding reception, representing love, unity, and the sweet journey ahead. While multi-tiered cakes have long been the traditional choice, single-tiered statement wedding cakes are gaining popularity for their simplicity, elegance, and versatility. we'll explore the beauty and charm of single-tiered wedding cakes and why they might be the perfect choice for your special day.
Single-tiered statement wedding cakes are a delightful choice for couples seeking elegance, simplicity, and personalization on their special day. These cakes offer a blank canvas for creative designs, a range of flavors to suit every taste, and a budget-friendly option that doesn't compromise on quality. Whether your wedding is intimate or grand, consider the timeless beauty of a single-tiered wedding cake to make a sweet statement and create lasting memories.