One of the most striking aspects of a traditional Korean wedding is the attire worn by the bride and groom. Known as the "hanbok," these outfits are a symbol of Korea's cultural heritage. The bride's hanbok is typically a vibrant and elegant dress, while the groom dons a more subdue yet equally impressive hanbok. The colors and designs of these garments hold significant meaning, often representing the balance of opposites such as yin and yang.
Hanbok
Korean weddings are a beautiful blend of ancient traditions and modern customs, with the Hanbok taking center stage as a symbol of cultural pride and timeless elegance. In this blog post, we will delve into the captivating world of Hanbok Korean wedding ceremonies, exploring their rich history, symbolic significance, and the enchanting rituals that make them truly special.
The Hanbok, Korea's traditional attire, has a history dating back over a thousand years. Derived from the word "han," which means Korea, and "bok," which means clothing, the Hanbok reflects the essence of Korean culture and heritage. Its design, colors, and materials have evolved over the centuries, influenced by various dynasties and social changes. Today, it stands as a testament to the enduring beauty of Korean tradition.
Specific Colors
Korean weddings are a beautiful blend of ancient traditions and modern customs. One of the most visually striking aspects of these ceremonies is the use of specific colors that hold deep cultural significance. we'll explore the vibrant palette of Korean wedding colors, delving into the symbolism and tradition behind each hue.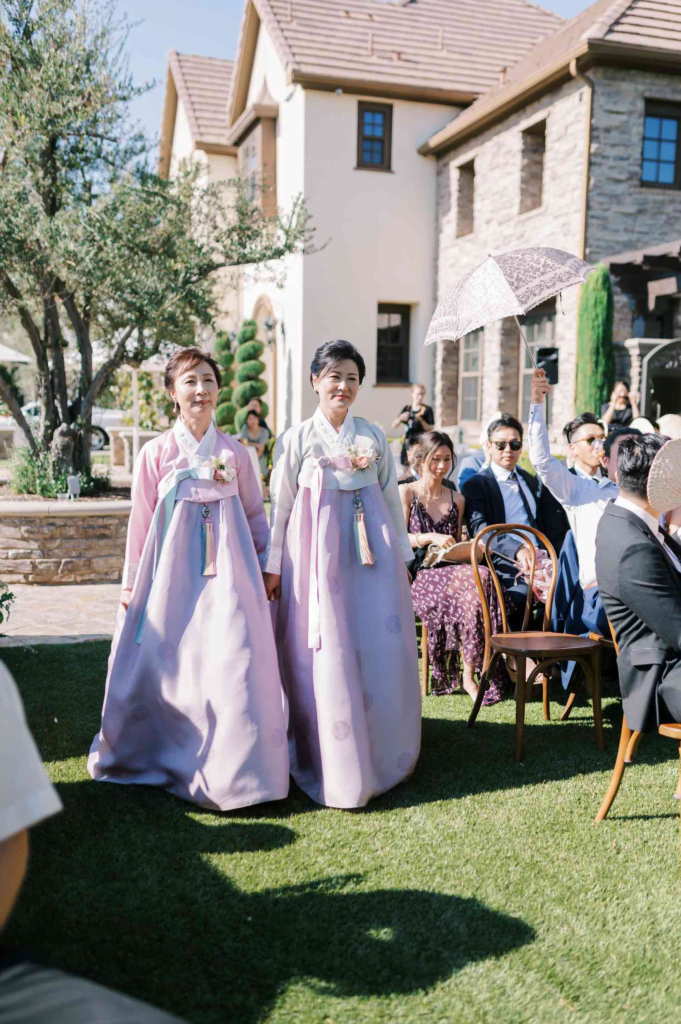 Korean wedding colors are not just aesthetically pleasing, they are deeply rooted in cultural traditions and symbolism. The rich palette of reds, blues, yellows, and greens use in attire, decorations, and ceremonies all contribute to the celebration of love, happiness, and the promise of a prosperous future for the newlyweds.
Envelopes of Money
Korean wedding ceremonies are rich in tradition and symbolism, with each element holding a special significance. One such tradition that plays a pivotal role in Korean weddings is the exchange of envelopes fill with money. This practice, known as "Yedan," has deep cultural roots and serves as a gesture of support and well-wishing for the newlyweds. we will delve into the history and significance of envelopes of money in Korean wedding ceremonies.
The tradition of Yedan dates back centuries in Korean culture. It is a way for family members and guests to contribute to the financial well-being of the newly married couple. Historically, weddings in Korea were community affairs, and the financial contributions of guests help the couple start their life together. Over time, this practice has evolve and become a cherishe tradition in modern Korean weddings.
Gyobaerye
Korean weddings are steep in tradition and cultural significance. One of the most fascinating and important aspects of a Korean wedding is the Gyobaerye, which is a traditional Korean wedding ceremony. In this blog post, we will take a closer look at the Gyobaerye, its history, significance, and the various elements that make it a beautiful and meaningful part of Korean culture.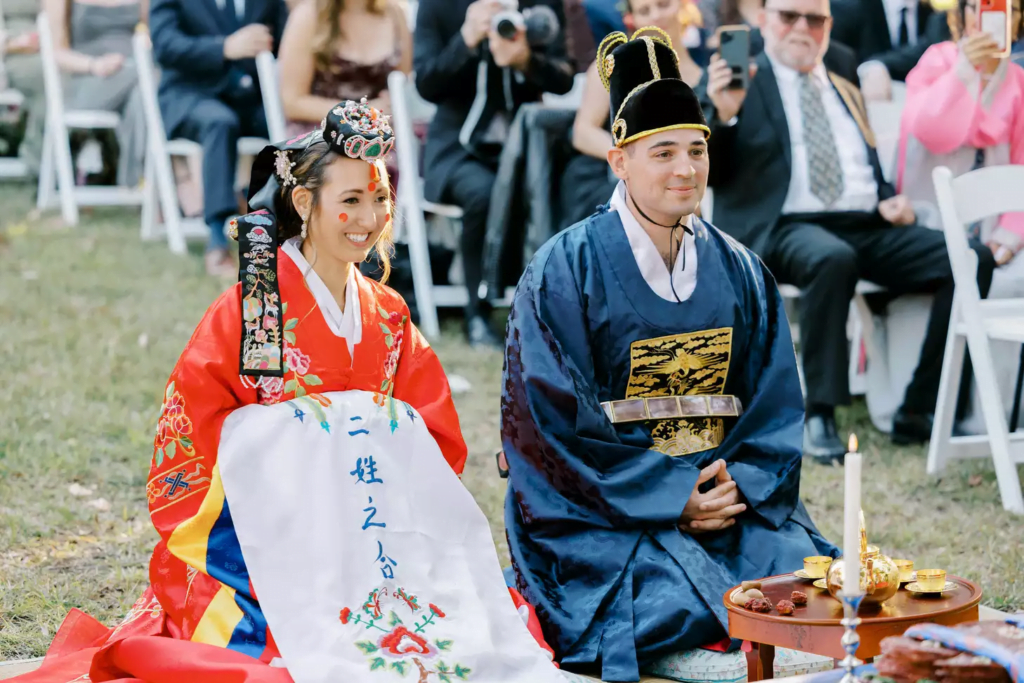 The Gyobaerye is a beautiful and meaningful part of Korean wedding culture, symbolizing the union of two families and the deep respect for tradition and family values. It serves as a reminder of the importance of family in Korean society and the enduring significance of cultural customs. In a world that constantly changes, the Gyobaerye remains a steadfast celebration of love, family, and heritage.
Paebaek
Korean weddings are known for their rich cultural traditions, and one of the most beautiful and symbolic aspects of a Korean wedding is the Paebaek ceremony. This centuries-old tradition, often held after the main wedding ceremony, is a captivating display of Korean culture and family values. we will delve into the fascinating world of Paebaek, exploring its history, significance, and the rituals involve.
The Paebaek ceremony is a beautiful and meaningful tradition that adds depth and cultural richness to Korean weddings. It showcases the importance of family, respect for elders, and the blessings of unity and fidelity. As couples continue to celebrate their love in a changing world, the Paebaek ceremony remains a cherished link to Korea's vibrant cultural heritage.