A wedding is a joyous occasion filled with love and laughter, and what better way to celebrate your special day than with a touch of humor? If you and your partner share a sense of humor and want to infuse some laughter into your wedding vows, you've come to the right place. we'll share some funny wedding vow examples that will have your guests chuckling and your hearts melting. So, let's get started with these humorous and heartfelt vow ideas!
Funny Wedding Vows For Him
Wedding vows are a sacred promise to love, honor, and cherish each other for a lifetime. However, they don't have to be all serious and tearful. Injecting some humor into your wedding vows can not only lighten the mood but also make your ceremony unforgettable. If you're the groom looking to add a dash of humor to your vows, you've come to the right place. In this blog post, we've put together a collection of funny wedding vows that will have your guests laughing and your bride swooning.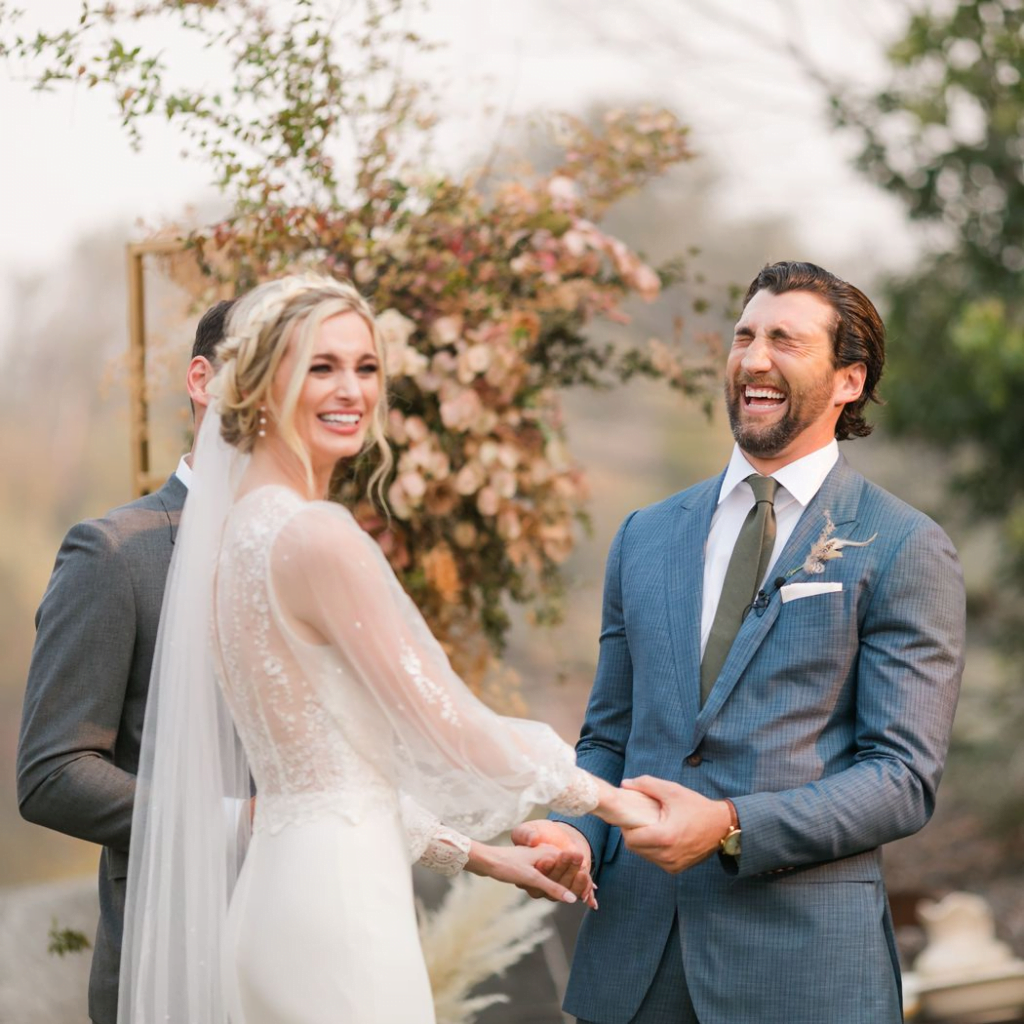 I promise to always laugh at your jokes, even the ones I've heard a hundred times. And I promise to pretend you're funny, even when you're not. In return, you promise to laugh at my cooking experiments, no matter how inedible they may be. I vow to continue binge-watching our favorite TV shows together, even if it means staying up way past my bedtime. I promise to never spoil the endings, even though I'm terrible at keeping secrets. And if you ever ask me, 'Do I look like promise to always say, 'Yes, you absolutely do.
Funny Wedding Vows For Her
Weddings are a time of love, joy, and commitment, but they can also be an opportunity for humor and lightheartedness. If you're looking to add a dash of laughter to your wedding ceremony, consider incorporating funny wedding vows for her. These vows can bring smiles and chuckles to your special day, making it even more memorable. we'll share some humorous wedding vows that you can use as inspiration or even recite on your wedding day. Let's get ready to add a dose of laughter to the most important day of your lives.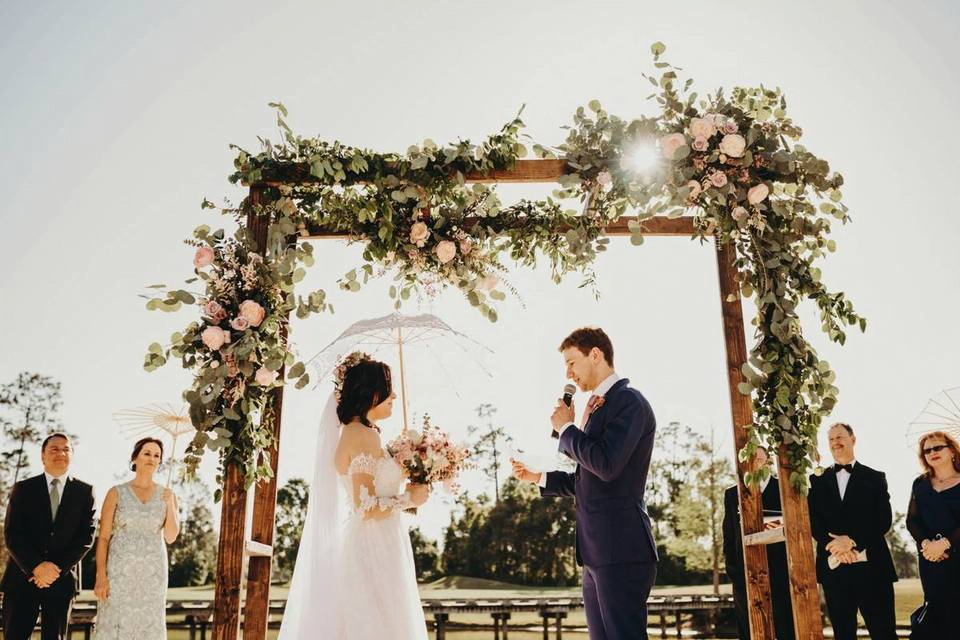 I vow to love you unconditionally, even when you leave dirty socks on the living room floor or steal the last piece of chocolate from the fridge. No matter what, I promise to always laugh at your jokes, even if they're not funny . I promise to be your partner in crime, your fellow adventurer, and your co-pilot in this crazy journey of life. I'll take out the trash, as long as you promise to handle the spiders. Together, we'll conquer it all, one challenge at a time."
Non-Traditional Funny Vows
I promise to always be your Netflix buddy, even when you fall asleep halfway through the movie.I vow to never spoil the ending of a TV series we're watching, no matter how much I want to. I promise to try cooking new recipes, even if it ends in takeout and a fire extinguisher. I vow to be the official taste-tester, even if it means eating your questionable culinary creations. I promise to navigate us through life's twists and turns, just like I navigate us through foreign cities with a map and a prayer. I vow to be your trusty co-pilot, even when we're hopelessly lost in translation. I promise to love you as much as I love our furry friends.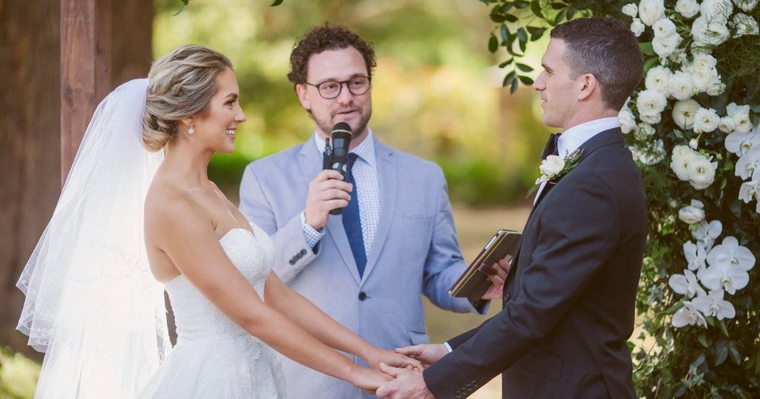 Non-traditional funny wedding vows add a lighthearted and personal touch to your special day. They not only reflect your unique personalities but also create a memorable and entertaining experience for your guests. So, don't be afraid to inject humor into your wedding vows and make your ceremony a celebration of love and laughter that everyone will cherish for years to come. After all, love is a journey, and it's okay to take a detour through the land of laughter on your way to "happily ever after."
Funny Renewal Wedding Vows
I promise to keep loving you even when you forget where you left your keys. for the hundredth time. And I vow to always pretend to be shocked when you tell the same dad joke for the millionth time. We may be older and wiser, but we're also older and funnier. As we renew our vows today, I promise to continue being the champion remote control holder and master binge-watcher. I vow to share my snacks, even the ones I said I'd save for later. And I pledge to only spoil the endings of TV shows when absolutely necessary. Let's keep Netflix and chilling together forever.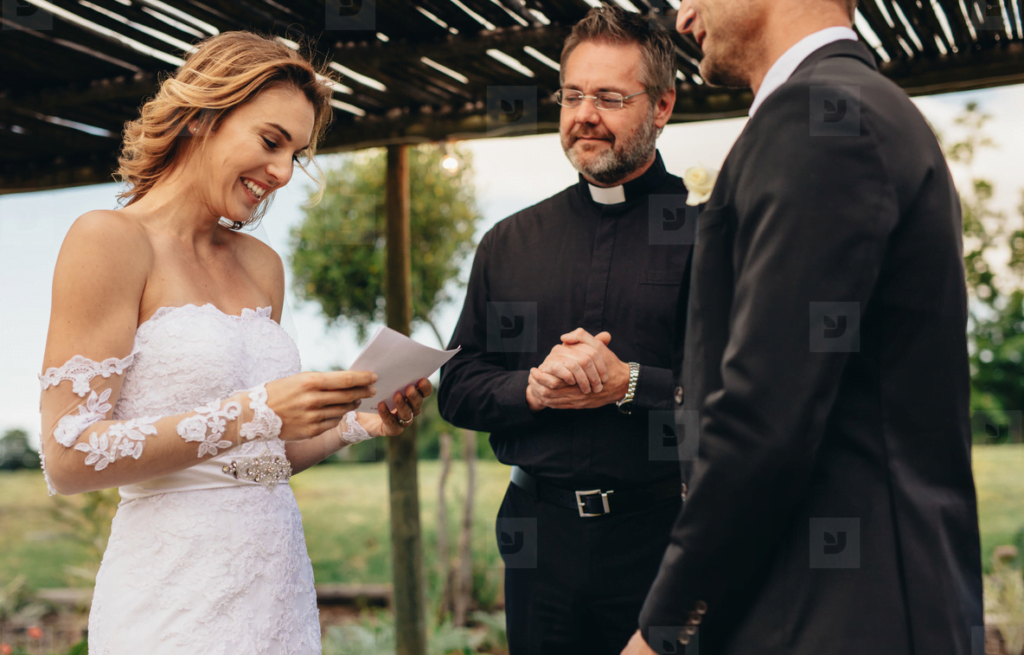 Your vow renewal ceremony is a chance to celebrate your love, your history, and the quirks that make your relationship uniquely yours. Injecting humor into your renewal vows can add a memorable and lighthearted touch to the occasion. So, whether you're sharing a laugh over dad jokes or celebrating your selective hearing, remember that love is about embracing each other's imperfections and sharing joy in every moment. Here's to many more years of love, laughter, and hilariously renewed vows.