Nestled in the heart of the Catskill Mountains, The Roxbury Barn and Estate offers a magical escape for couples seeking a rustic wedding. This venue provides a picturesque backdrop for your special day with a beautifully restored barn, lush gardens, and a serene pond. Red Maple Vineyard. Located in the Hudson Valley, Red Maple Vineyard combines rustic charm with the elegance of a vineyard setting. Exchange vows surround by rolling vineyards, and celebrate in a stunning barn featuring exposed wooden beams and sweeping views of the Hudson River.
Wolf Oak Acres
Wolf Oak Acres is a popular wedding venue in Oneida, New York. It is known for its picturesque rural setting and offers a rustic and charming atmosphere for weddings and other special events. Wolf Oak Acres is situate on a beautiful, sprawling property with scenic views, including a large pond and wooded areas, providing a serene backdrop for weddings and outdoor ceremonies.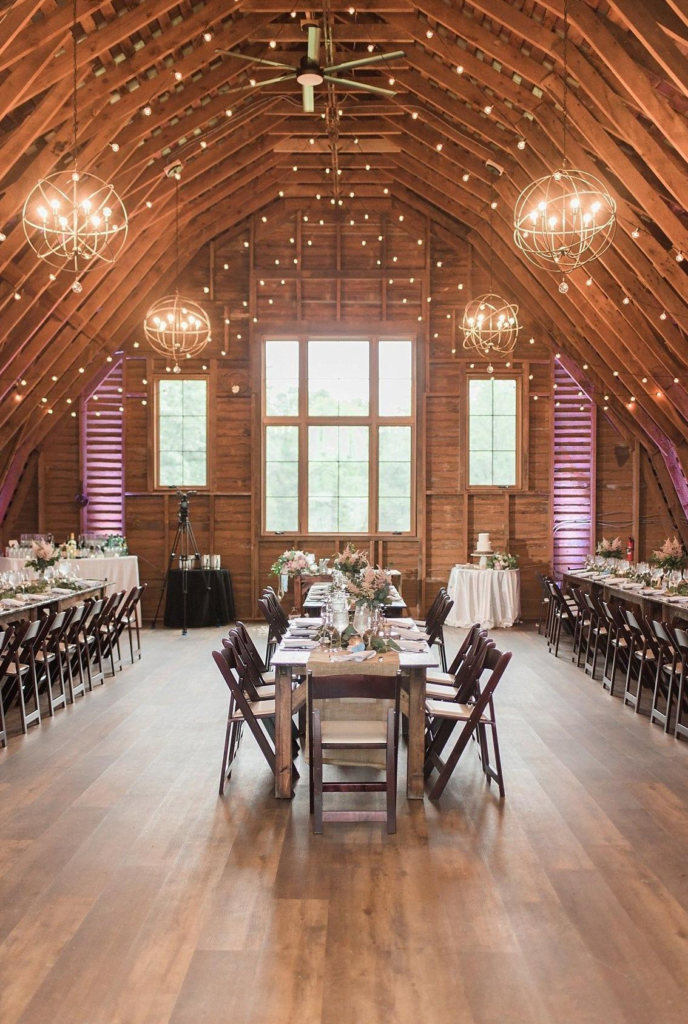 The venue offers various event spaces, including an outdoor ceremony site, a barn reception area, and additional spaces for cocktail hours and gatherings. The rustic barn at Wolf Oak Acres is a popular choice for receptions. It often features exposed wooden beams, string lights, and a cozy ambiance that can be customize to fit your wedding style. Many wedding venues, including Wolf Oak Acres, offer in-house catering services and bar options, making it convenient for couples to plan their menus and drink options. The natural beauty of the venue provides numerous opportunities for memorable wedding photographs, both indoors and outdoors. Some venues offer accommodations or partnerships with nearby hotels for the convenience of your guests.
The Preston Barn At Old Drovers Inn
The Preston Barn, which is part of the inn, offers a charming and rustic setting for weddings. Barn is a beautifully restored barn that has been transforming into a unique and picturesque wedding venue. It features wooden beams, high ceilings, and a warm, inviting atmosphere. The venue is situate in the scenic Hudson Valley region of New York, surround by picturesque landscapes, rolling hills, and lush greenery. This makes it an ideal backdrop for wedding photos. Some wedding venues offer on-site accommodations, and The Old Drovers Inn is no exception. They may have guest rooms available for the wedding party and guests to stay overnight
The Preston Barn at Old Drovers Inn is a historic barn that has been lovingly restored to its former glory while incorporating modern amenities for a seamless wedding experience. As you approach the venue, you'll be captivate by its rustic charm and stunning views of the surrounding countryside. The barn's weathered wood and exposed beams create a warm and inviting atmosphere, perfect for a rustic wedding celebration.
Historic Barns Of Nipmoose
Describe the main features of the venue. Include details about the barns themselves, the surrounding landscape, and any unique elements that make the Historic Barns of Nipmoose stand out as a wedding venue. Discuss the various spaces available for weddings and events. This might include the main barn, outdoor ceremony locations, and any additional areas for cocktails or receptions. Highlight the natural beauty of the venue. Discuss the scenic views, gardens, and any nearby bodies of water or mountains contributing to the ambiance.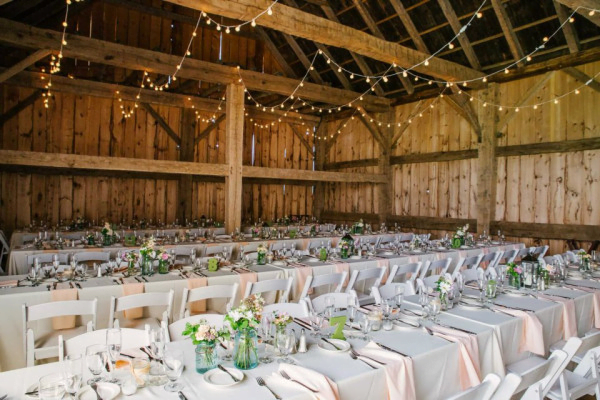 Mention if the venue offers accommodations for the wedding party or guests. This could include on-site lodging options or recommendations for nearby hotels. Provide information about the services and amenities that the venue offers to couples. This may include catering options, event planning assistance, and any other services that make wedding planning easier.