Preloved wedding gowns are growing in popularity thanks to the recent shift towards sustainable celebrations. Whether you want to save money by purchasing a second-hand gown or selling your dress after the big day to recoup some costs, there are several online platforms that can simplify the process.
From shipping policies to commission fees and buyer protection, it's a good idea to compare your options. So, if you're currently looking to buy or sell a preloved wedding dress, read on as we share 7 of the best online resale platforms below!
Reasons to Sell Your Wedding Dress Online
There are a number of reasons why you might consider selling your wedding dress after the big day. Maybe you've decided to declutter your home, simply need the extra cash, or would prefer to pass on the dress to someone else who can wear it and create their own special memories!
Selling your wedding dress online is an excellent way to recoup some of your initial investment, with the added bonus of reducing the environmental footprint of your day.
Reasons to Buy a Preloved Wedding Dress Online
Similarly, there are many reasons why brides might decide to purchase a preloved wedding dress online rather than opting for something brand new.
Preowned wedding gowns are undoubtedly the more affordable option – so if you've had your eye on a designer dress but can't quite afford the hefty price tag, you may be able to find an excellent deal that saves you some extra dollars.
Purchasing a preloved gown is also an ideal option if you're planning an eco-friendly wedding and want to minimize the environmental impact of your celebration.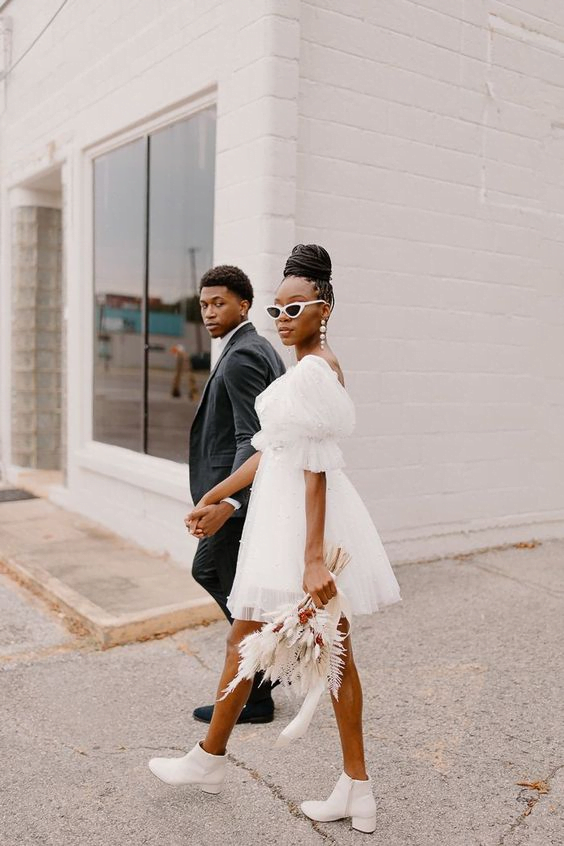 What to Look For in a Wedding Dress Resale Platform
Before buying or selling your wedding dress online, it's important to do your research and choose the best platform for your needs. Here are some factors you'll want to consider:
Commission fees: Most platforms will charge some type of commission fee, so be sure to check this prior to making your listing. Some platforms take a percentage of the final sale, while others charge a flat fee.
Shipping policies: Consider how the platform handles shipping. Is the seller or buyer responsible for the shipping costs? Does the platform provide any shipping assistance or protection against missing parcels?
Seller and buyer protection: You should also check whether the platform you choose offers seller and buyer protection, in case of any fraud or disputes.
User base: Finally, look at the platform's user base and how active it is. A platform with more users is more likely to attract potential buyers, increasing your chances of selling your dress.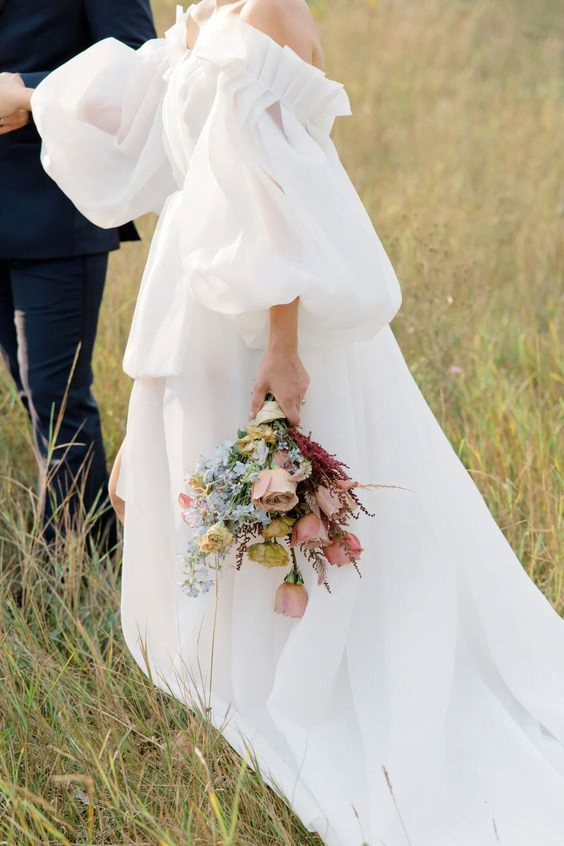 The Best Places to Buy or Sell a Wedding Dress Online
Now that you know what to look out for, here are 7 of the best resale platforms to buy or sell your wedding dress online!
Nearly Newlywed
Nearly Newlywed is another great platform for buying and selling preloved and sample wedding dresses online, offering a comprehensive, user-friendly service.
Nearly Newlywed charges a commission of 30% on the sale of your dress along with a flat fee of $19.99 for your listing – but in return, they offer a high level of seller protection including shipping insurance, dress authentication, and liaising with buyers on your behalf.
For buyers, the platform also allows you to pay in installments, along with the option to return your dress for a $50 restocking fee.
Still White
Still White is one of the most popular platforms for buying and selling preloved wedding dresses. The platform has over 50,000 dresses listed, making it one of the most extensive collections available. Still White charges a flat fee of $29.95 to list your dress and doesn't take a commission on the sale, with the option to pay $49.95 for premium placement on the homepage.
The platform also offers fraud detection, buyer protection, and secure payment via PayPal. When it comes to shipping, you'll need to arrange this yourself using your preferred shipping method.
Once Wed
If you'd prefer to avoid a commission fee, Once Wed is another platform to consider, offering over 4,000 pre-owned and sample wedding dresses for sale.
The platform has a user-friendly interface and offers a flat fee of $19.95 to list your dress. Once Wed also offers seller protection, fraud protection, and a secure online messaging service for hassle-free communication.
PreOwnedWeddingDresses
PreOwnedWeddingDresses is one of the largest online marketplaces for preloved wedding gowns, facilitating over 40,000 wedding sales with an average sell time of 70 days. The platform charges a flat fee of $25 to list your dress, with a 20% commission to cover shipping, logistics, payment processing fees, and sale support.
Payments are made via PayPal to offer peace of mind, and a pre-paid (and insured) shipping label is provided by the platform. You can also take advantage of the platform's wedding dress value calculator to help you determine an appropriate sale price!