planning a rustic wedding? Explore creative DIY ideas and expert tips to infuse your celebration with the charm of nature and vintage touches. Discover budget-friendly ways to create stunning rustic wedding decor that will make your special day truly unforgettable.
Rustic Wedding Colors
Rustic wedding colors are warm, down-to-earth, and charming. These colors are inspired by nature, often featuring earthy tones like deep browns, warm terracottas, muted greens, and soft blush pinks.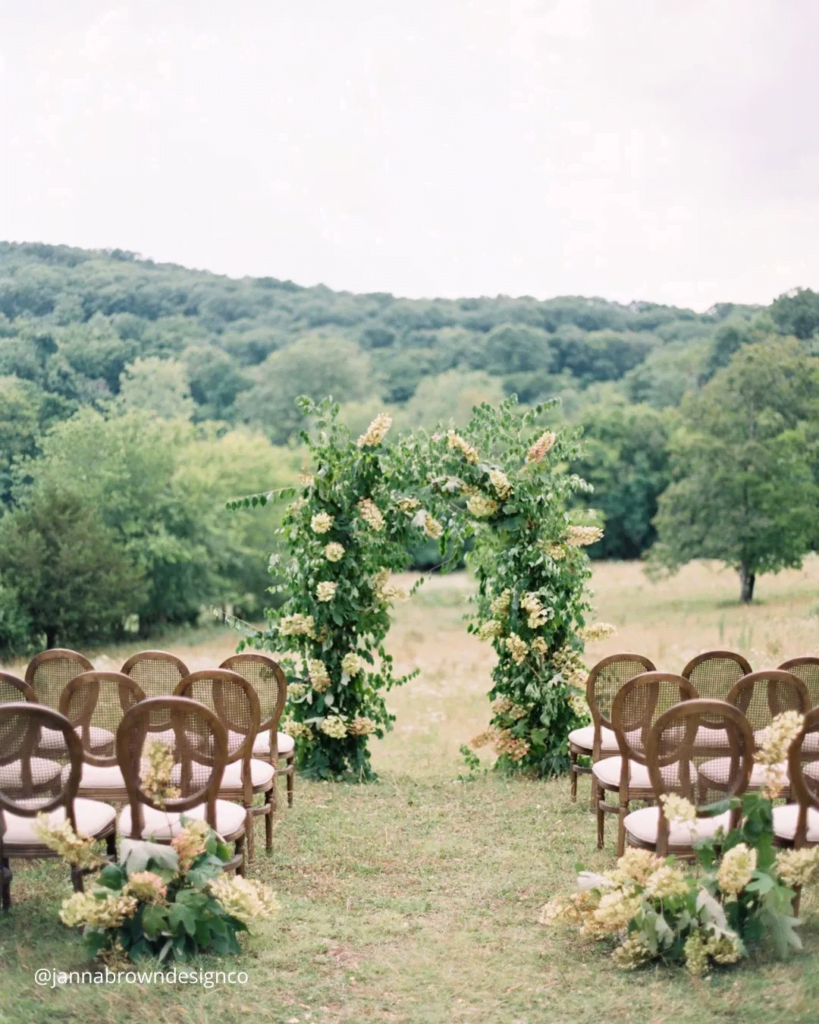 Mixing these colors with rustic textures like wood, burlap, and lace can craft a charmingly timeless and romantic rustic chic ambiance. To make your rustic color palette pop, consider adding metallic accents like copper or gold for a touch of elegance. You can use rustic colors in your wedding regardless of whether it's outdoors in a barn or inside in a cozy room.. Just remember to strike a balance to avoid overwhelming your décor, and use these colors strategically in elements like florals, table settings, and invitations for a cohesive and charming rustic wedding theme.
Rustic Wedding Decor For The Ceremony
Explore enchanting rustic decor wedding ideas for the ceremony that infuses the countryside's natural beauty into every aspect of your wedding, creating a captivating and romantic atmosphere for your exchange of vows.
Seating Of Guests
Create a charming and rustic seating arrangement for your wedding ceremony by using wooden benches or vintage chairs.
Add a personal touch with burlap or lace ribbons, hand-painted signs, or cushions on wooden crates. Incorporate floral arrangements or greenery accents to embrace nature and complete the rustic seating decor, ensuring a warm and inviting atmosphere for your guests.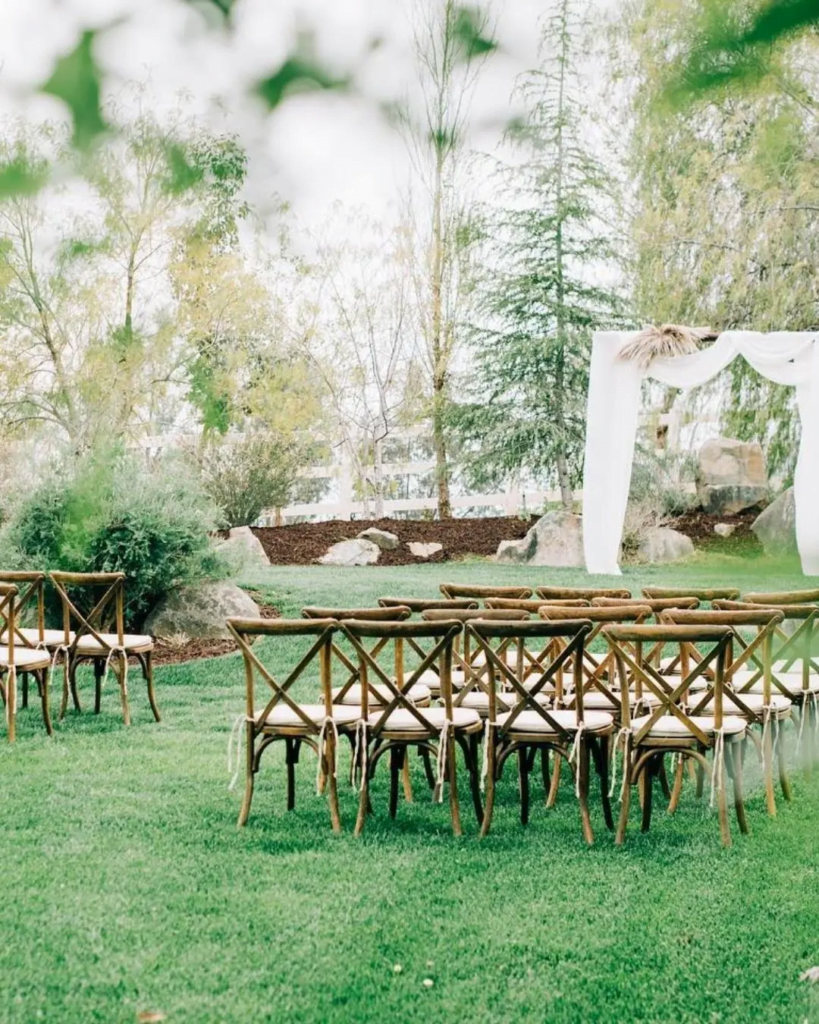 Chic Rustic Wedding Aisle
Create an organic and chic rustic wedding aisle by adorning wooden chairs with lanterns, or hanging mason jars filled with blooms along the aisle. Scatter petals or clustered blooms on wooden pews or hay bales.
For a bolder look, use potted pampas grass or natural greenery. Opt for barrels as chairs with carpet grass or timber logs with vintage lanterns for a farm-style setting. Incorporate birch branches with greenery to add a touch of rustic elegance to your aisle decor.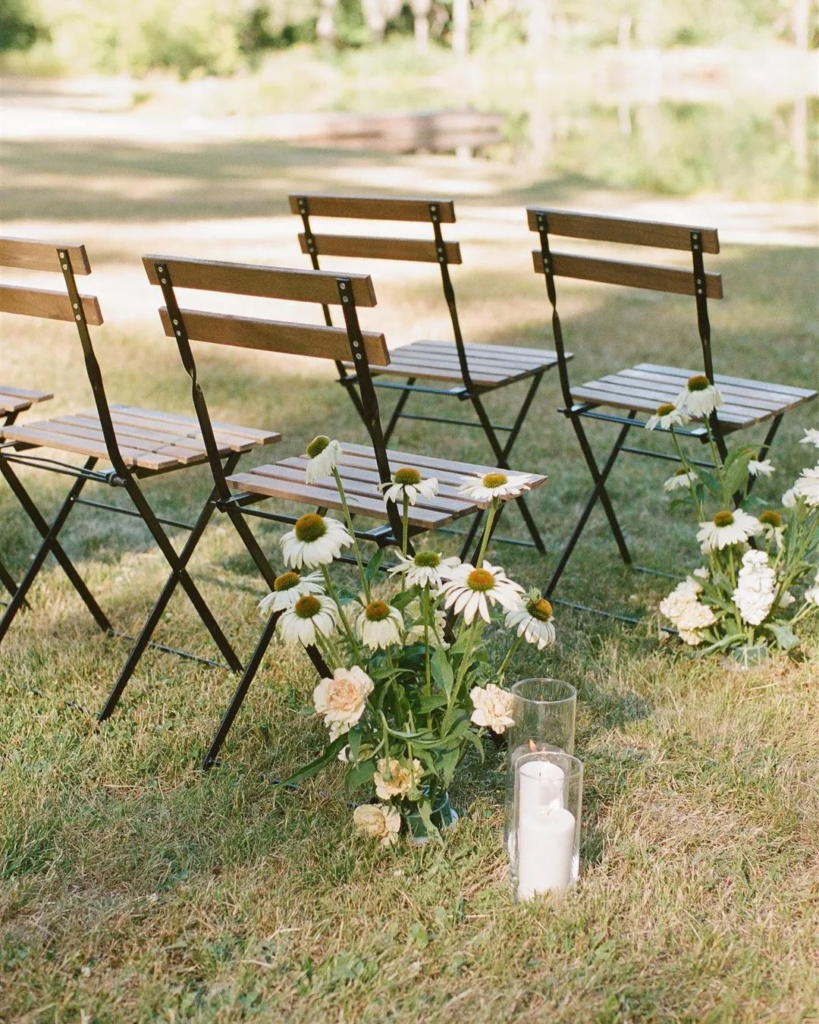 Rustic Wedding Decor For Reception
Explore captivating rustic wedding decor ideas to transform your reception into a charming and inviting space, showcasing rustic elegance and natural beauty that perfectly complements your special day.
Light strings
These twinkling lights will sprinkle a touch of magic and romance on your special day, creating a dreamy and unforgettable ambiance for you and your guests to cherish forever. Let the love and joy shine bright!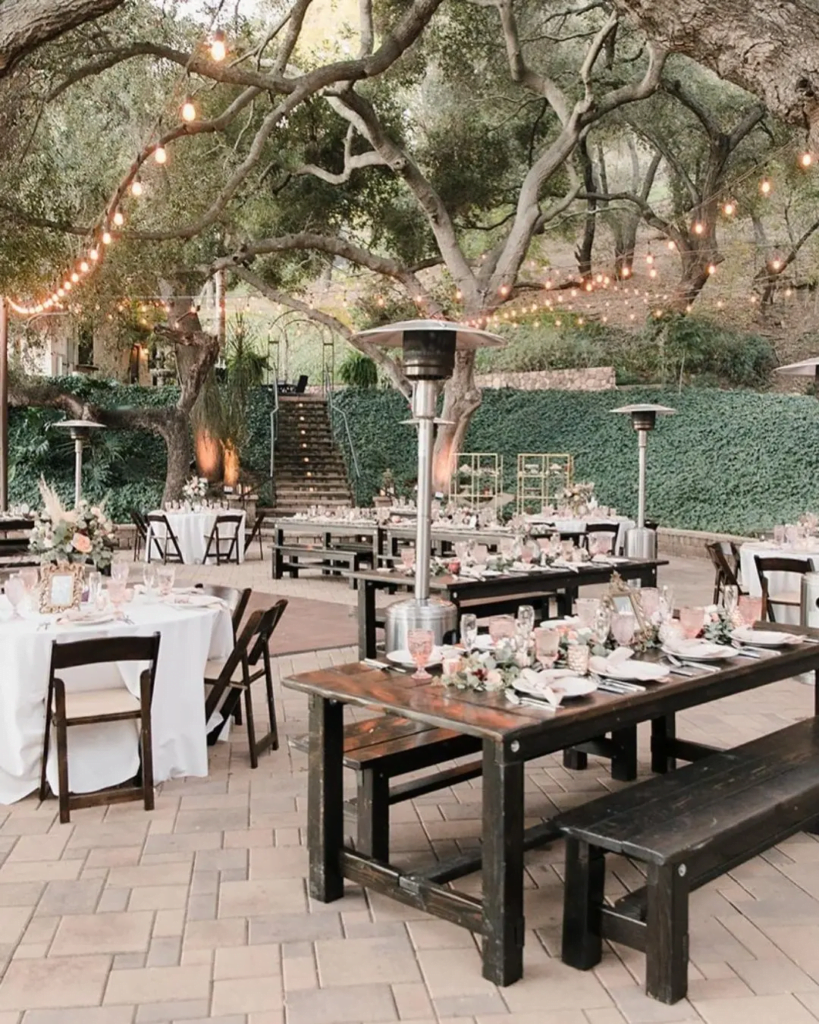 Centerpieces And Tablescapes
Design rustic centerpieces and tablescapes with natural elements. Use wooden or log slices as bases, topped with mason jars filled with wildflowers. Enhance with burlap or lace napkin accents. Add vintage charm with antique candle holders and vintage books as table numbers.
With a touch of creativity and the right ideas, you can bring the charm of rustic wedding decor to life. Embrace natural elements, vintage touches, and a warm ambiance to create a memorable and budget-friendly celebration. Let your imagination flow and create a wedding day that perfectly reflects your style and love.