While it's customary to get a makeup artist for the bride on her wedding day, not everyone is okay with the usual. Some brides are happier choosing the route of DIY wedding makeup, and really no one knows your face or how you want it to look better than you do. So, there is nothing wrong with taking full control of your wedding look for your big day, makeup, and all.
With the right DIY wedding makeup products, planning, guidance and some practice, you can look as good as you want for your wedding. Whether you're on a budget or prefer to do things on your own. Whether your wedding will be outdoors or indoors, in the summer or winter. You are in safe hands with advice from our experts on DIY wedding day makeup. Read on for some of our top tips.
Skin Moisturization
If you choose to do DIY wedding hair and makeup, then it is important to prep your hair and skin way before the wedding day. Your skin is the canvas for your artwork, so if that canvas is not prepped properly, it can affect the eventual outcome of your makeup application.
Choose a skincare routine that will help your makeup session go smoothly and will enable your makeup to last all day. You can use your favorite hydrating maks from time to time, but also remember to moisturize.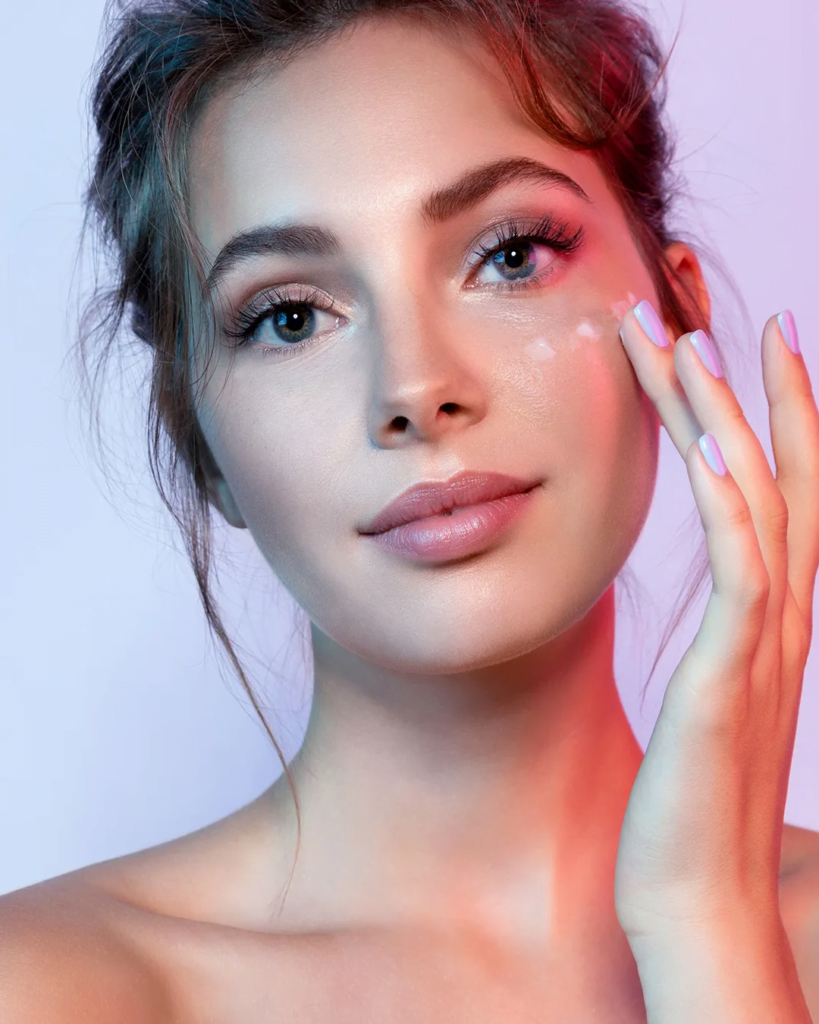 On the day of the wedding, try to use a hydrating lightweight moisturizer that would be a comfortable base. More preferable is a moisturizer with a matt finish that will help keep any excess shine at bay all day long.
Skin moisturization is the process of hydrating and maintaining the moisture levels in the skin to keep it healthy, soft, and supple. Proper moisturization is essential for maintaining skin health, preventing dryness, and addressing various skin issues.
Applying Primer
One of our top recommendations for DIY wedding makeup essentials is a good primer. The right primer will not only give your skin a smooth appearance, but it will enable your makeup to last longer. Some helpful tips are to use a primer with extra skincare benefits, or if possible, get a lightweight, matte-finish moisturizer that has a primer built in.
Try to avoid silicone-based primers as they will separate your makeup from your skin, and you'll need a good blend. Also, if you have oily skin, you should go for an oil-controlling primer that will reduce shine and help your skin to breathe.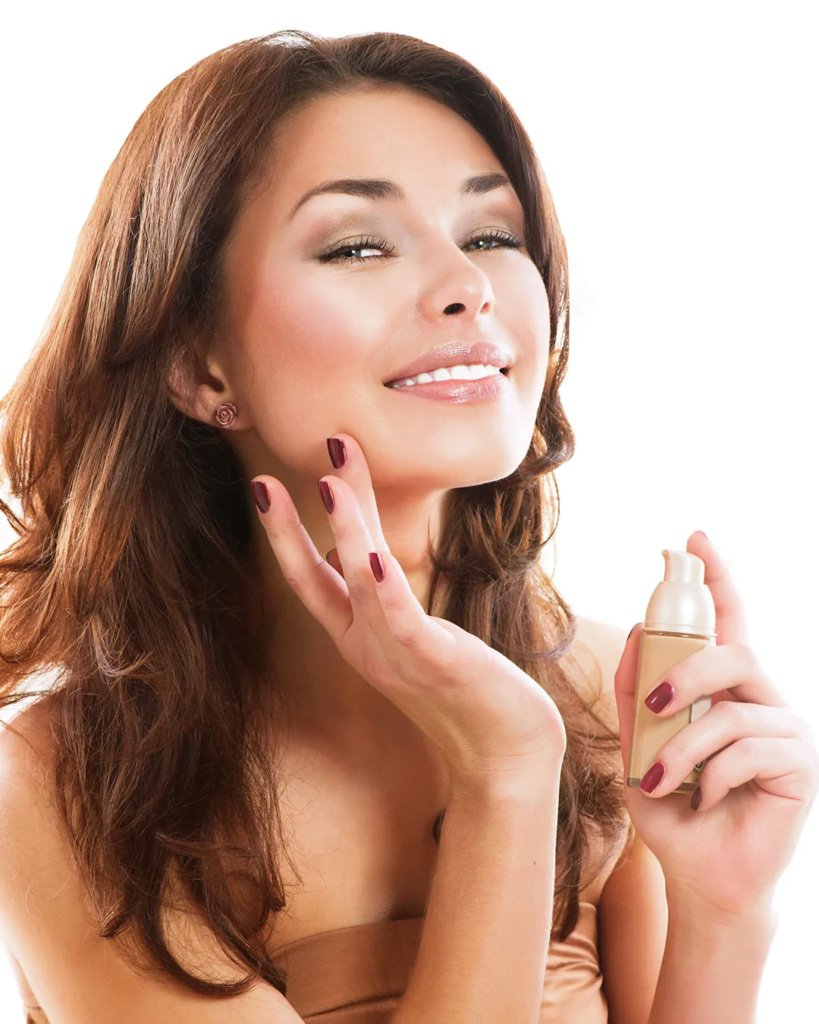 After applying your primer, be sure to give your face a minute to absorb it before continuing with your makeup sesh.
Applying primer is an important step in makeup application, as it helps create a smooth and even base for your makeup, improves makeup longevity, and minimizes the appearance of pores and fine lines.
Then Apply Foundation
Whether you're doing wedding makeup DIY or professional, a good foundation is important. Work with your skin type when choosing the right foundation. The pro tip is to use a foundation with a silky matte finish if you have dry skin, and one with demi or satin matte finish if you have oily skin. This will ensure your makeup stays on longer, and you'll look superb in wedding photos.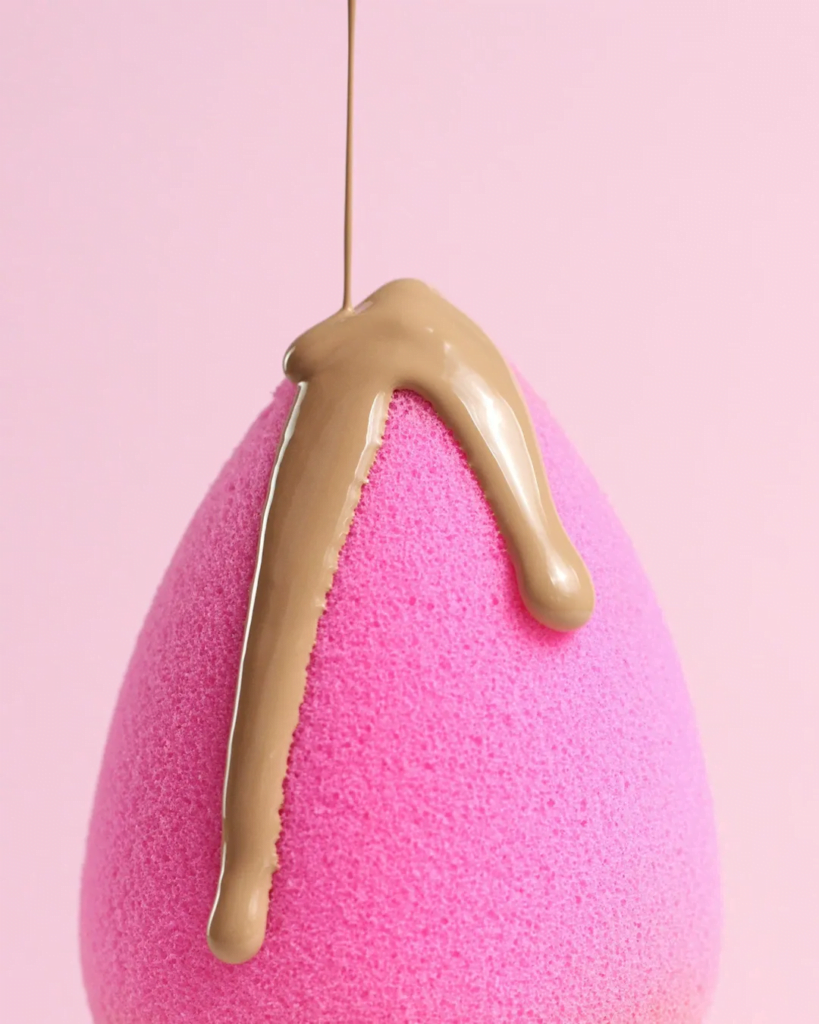 While choosing, just like with the moisturizer, be sure to get a lightweight foundation for a more natural-looking base. The color should also be a perfect match for your skin for a better look overall (up close or from a distance, or in photos).
Applying foundation is a crucial step in your makeup routine as it helps even out your skin tone, covers imperfections, and creates a smooth canvas for the rest of your makeup.
Use Concealer & Eye Primer
One of our best tips for DIY wedding makeup is to use an eye primer and concealer under the eyes as a corrector and to conceal any puffiness underneath the eyes. Before doing this, however, it is important to brush away any shadow or liner that could have dropped, using a big, clean brush.
If you want your eyes to look bigger, you use shimmer on the outer corners while using eye brightening drops. Another tip is to line outside the waterline of the eyes instead of inside, for even bigger looking eyes. You can do all this before applying your eye primer and concealer for a nice finish.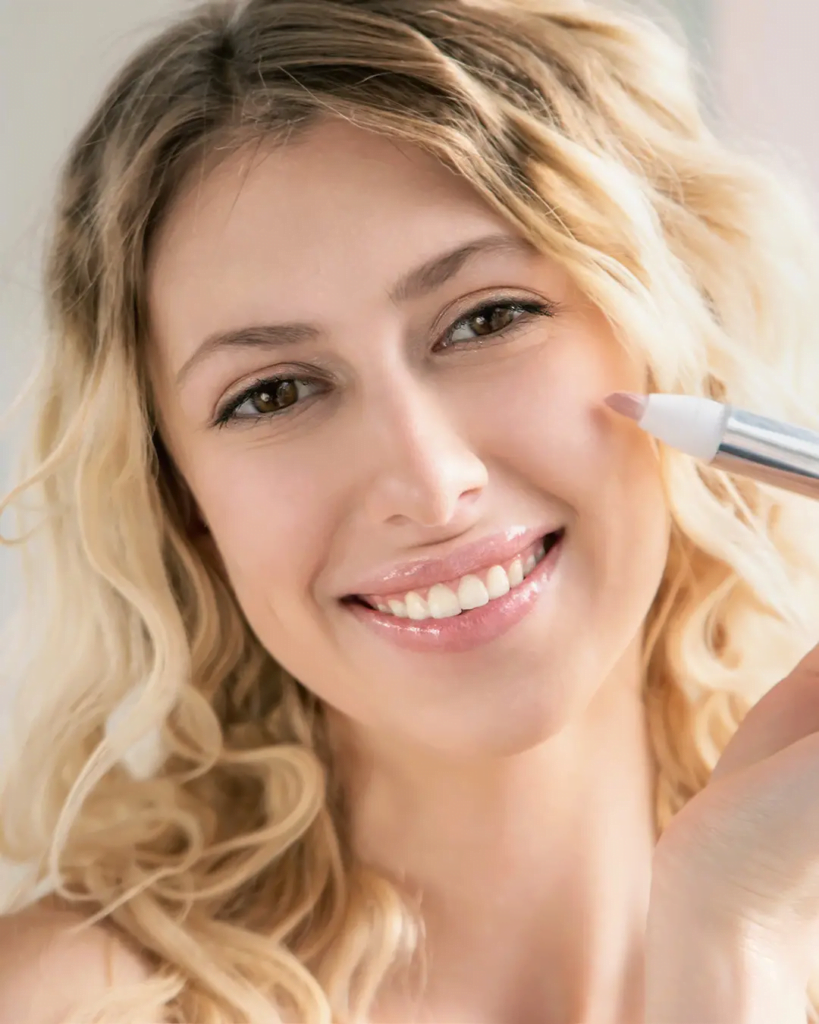 Using concealer and eye primer is essential for achieving a flawless and long-lasting eye makeup look. These products help conceal blemishes, dark circles, and imperfections, as well as create a smooth base for eyeshadow.
Contour Your Face
Whether you're doing DIY bohemian wedding makeup, contemporary or even minimalist, contouring is a great way to enhance your natural looks. Work with the architecture of your face when contouring; and since no one knows your face like you, this should be easy. If you suck in your cheeks, you'll easily notice the places that need more shadow for that sculpted look. Apply to the outer edges of your forehead, the tops of your cheekbones, and under your jawline.
When blending, use upward movements from the hollow around your mouth to your hairline. Blend as much as possible for a seamless, airbrushed, and professional look that is perfect for a wedding. This will ensure that you look great in person as well as in your wedding photos.
Powder For Setting
You would need powder whether you're doing DIY natural makeup for a wedding or something more elaborate. Alongside primer, the right choice of powder will ensure your makeup stays fresh all day long, and crease-free. Choose loose-setting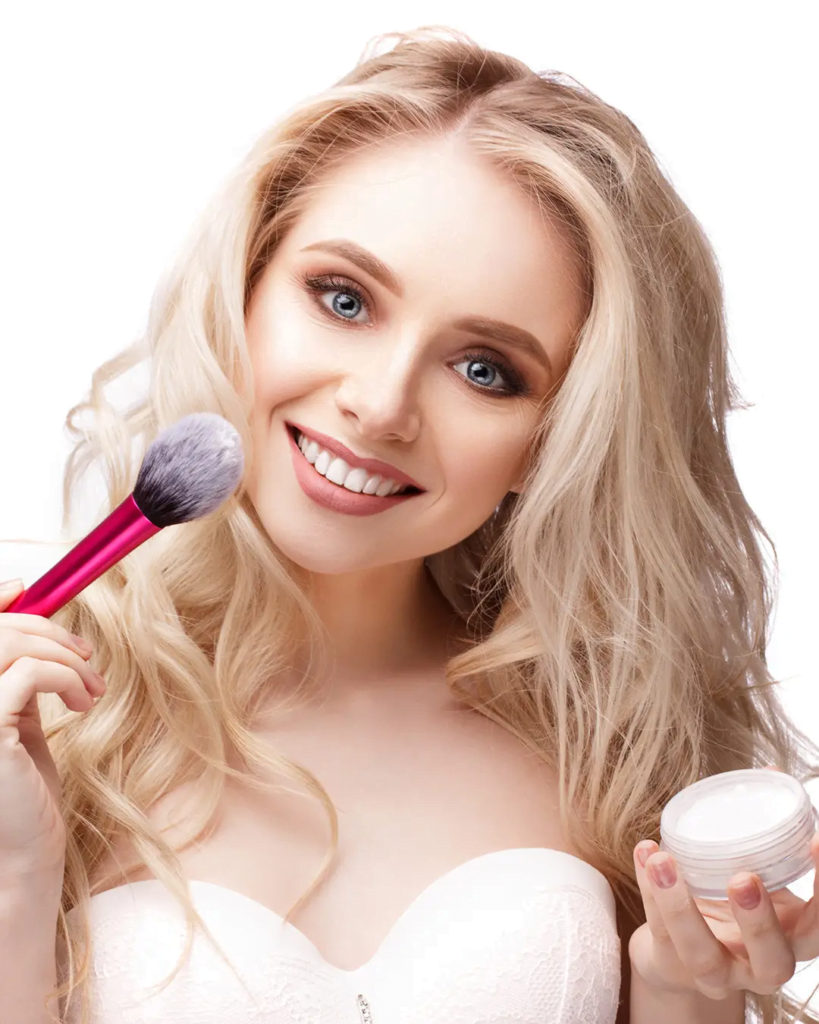 powder for a more natural and sophisticated look. You could keep the case in your purse for touch-ups during the day or night if needed.
Be sure to choose the powder color that matches your skin, and whatever the brand. Whether you need Fenty or MAC DIY wedding makeup ideas, as long as you get the right shade in good quality, you can rest assured your makeup will be great. The right powder for the perfect look on and off camera.
Eyeshadows Applying
For a natural look, a simple DIY wedding makeup tip is to fill in your eyebrows with a precision pencil in small upward strokes and fix them in place with a brow gel. Be sure to get waterproof makeup, especially for the eyes, since you are likely to shed a few tears on such an important day.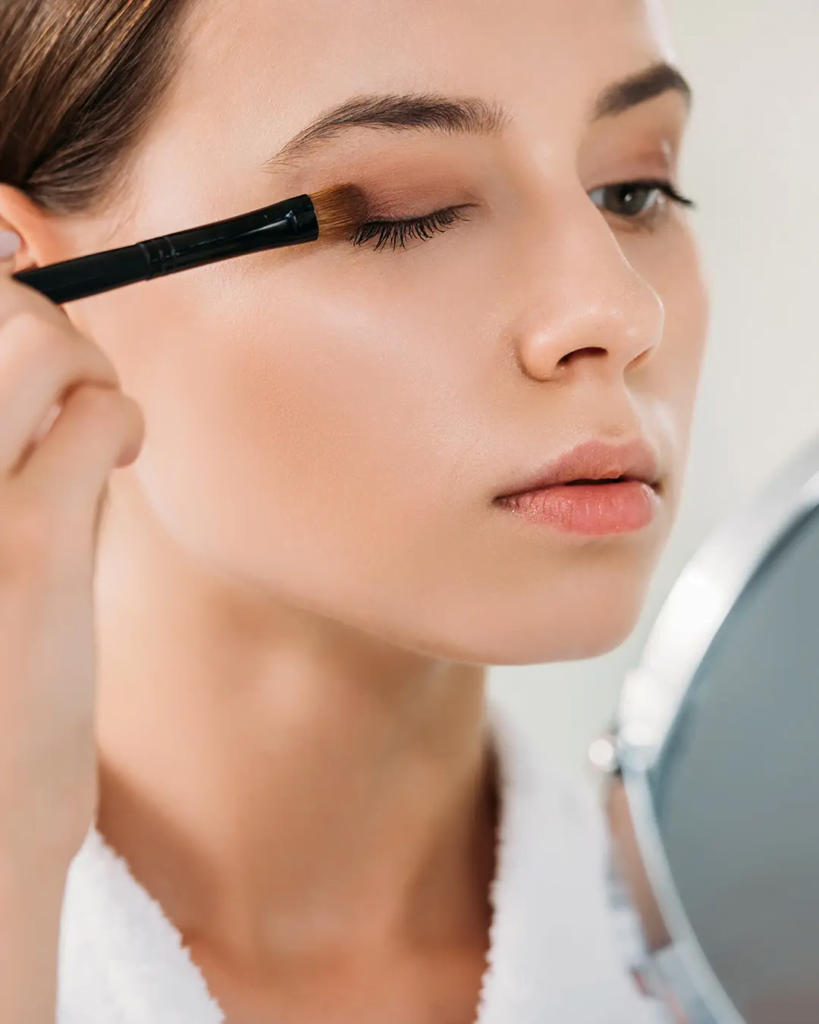 Make sure you can see your entire face when doing your brows, so you can easily give them a balanced look. Try not to overdo it and refrain from using colors that are too intense. Get full and flattering eyebrows in their natural shape for a great wedding profile.
Add Blush
You should take your skin type into account when choosing a blush. Another one of our DIY wedding makeup tips is to use a cream blush for a natural finish if you have dry skin, and a powder blush if you have oily skin. Place your blush on the high part of your cheek bone, the part that is fullest when you smile. Avoid placing it close to your node or you risk looking flushed.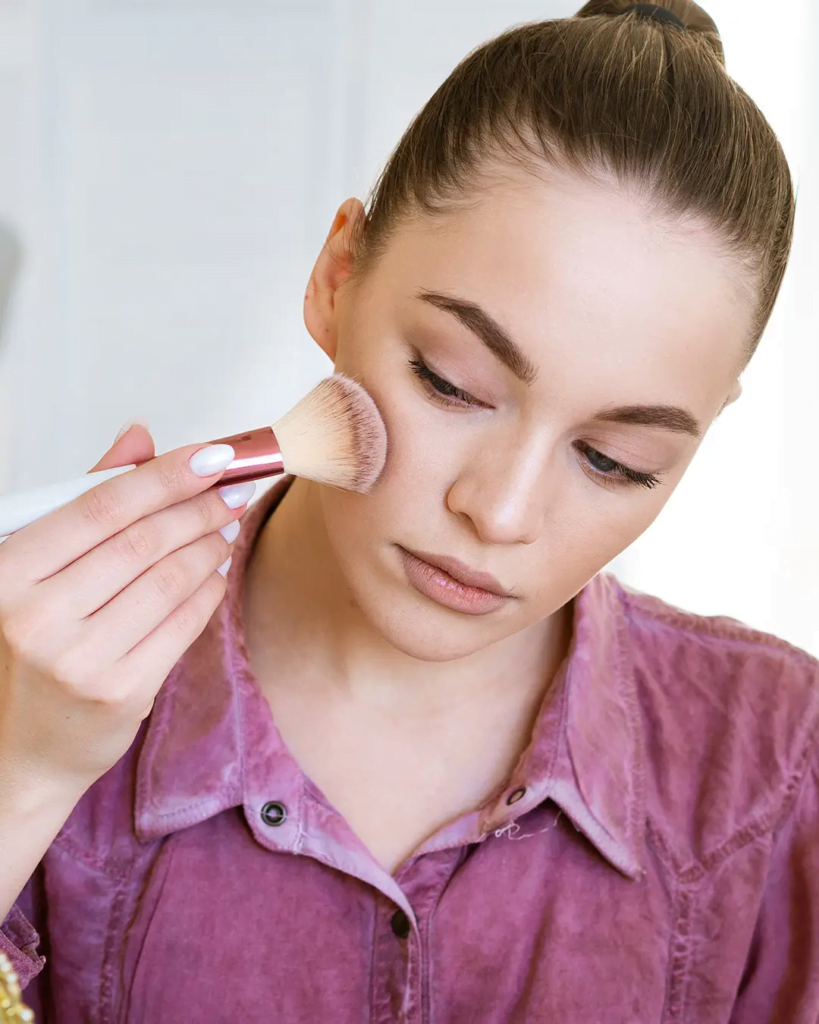 Since blush tends to fade away in photos, if is advisable to use a bit more than you might need. Another great DIY makeup wedding tip is to find a blush color that matches your lips perfectly. Also, be sure to blend well for that seamless and natural look.
Bronzer & Highlighter
While some people prefer to wear them separately, it is advisable to wear bronzer and highlighter together. This is a great choice for elaborate DIY Asian wedding makeup or even more simple looks. To use them together, apply your bronzer first, followed by the blush, and then the highlighter. It's also a good idea to use a cream highlighter, as it's easier to control and less metallic looking than the powder version.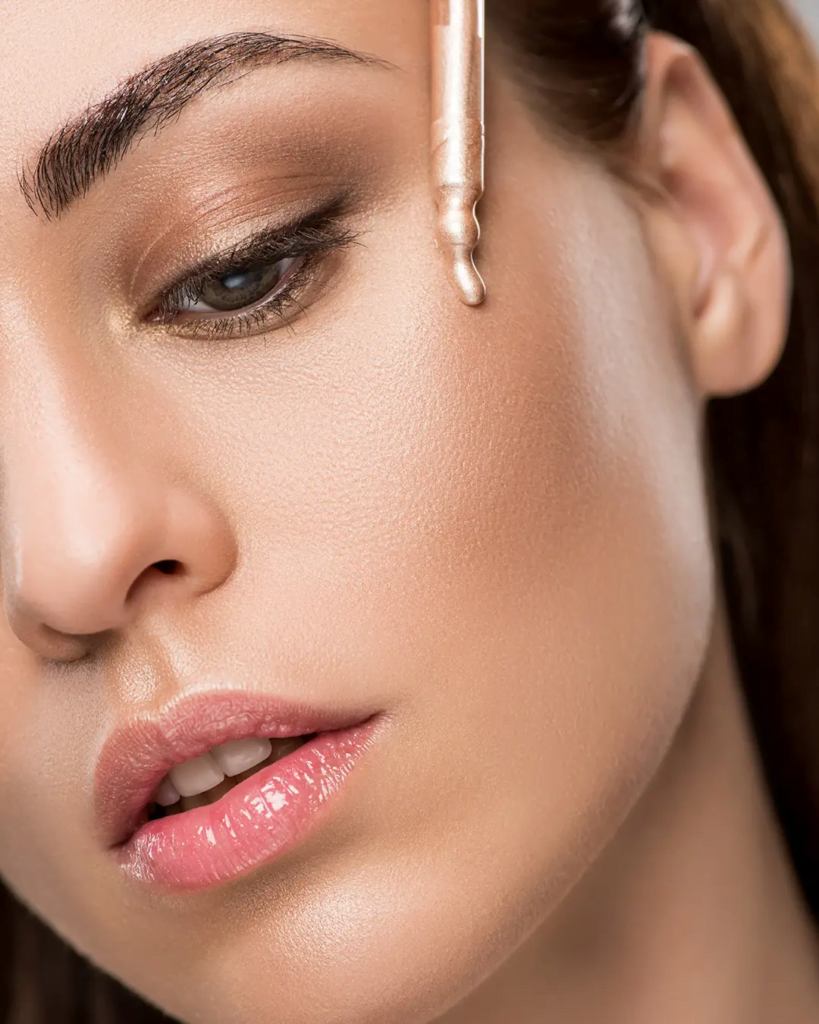 To use them separately, use a bronzer if you want to add dimension and warmth to your face, and a highlighter for high planes of your face to highlight the parts the sun would hit.
And Finally, Lipstick
For the best DIY wedding makeup try not to go hard on the lipstick. For long wear apply the lipstick with your finger, tapping and buffing it as you do. Set it with a powder and use a primer afterward for the finish. Bold hues are great, but pink, nude, and rose-toned lips look fantastic on brides. Ensure to use a long-wear lip liner to last through the day and night.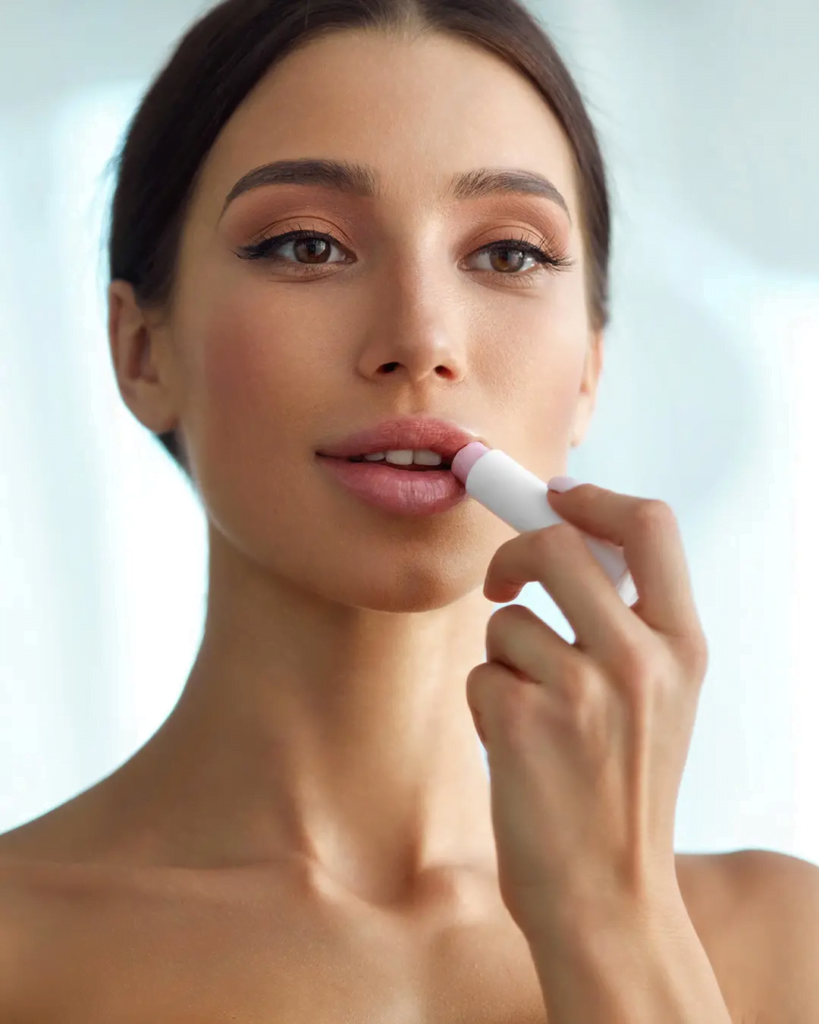 It is totally normal and possible to want DIY wedding makeup. With these easy-to-follow guides and tips, you should be able to create that unique look you want for your wedding day.