We all know that the bride is the most gorgeous woman in the room on her wedding day. But, there's a close second… the flower girl. Obviously, she's no threat. In fact, the two make an excellent duo. To help her look her best on the big day, you're going to want to review a few flower girl hairstyles to make sure she matches the bride and wedding theme.
Long Mermaid Braids Hairstyles
Flower girls with long hair are probably already familiar with braided styles. But, your wedding day calls for something a little more sophisticated.
These wedding hairstyles for long hair pair standard pigtails with a big dose of maturity. Fishtail braids for flower girls are the perfect choice for classic and traditional weddings. You can also throw in a few floral weaves for a classy boho look.
This option requires the flower girl to still fairly still for a long period of time and can easily become undone with a little tugging and fussing. It's best to reserve this option for flower girls 8 or older.
Trendy Ponytail Ideas
A lot of brides love going all out to achieve the perfect flower girl hairstyle, and ponytails could just be that chance.
Consider transforming that everyday ponytail into a work of art.
When dealing with wedding hairstyles for flower girls with extra long hair, it can be a bit difficult to land on an option that works with your theme and choice of gown style, but not with a trendy ponytail. Choose the combination of intricate design and natural flow that matches your wedding goals.
Half Up Half Down
Half-up wedding hairstyles are ideal for older flower girls who adore the idea of being pampered just like an adult.
The beauty of this choice is that it ties back the hair away from the flower girl's face which is sometimes hard to achieve with kids. It also allows the locks to flow which is generally what younger girls prefer.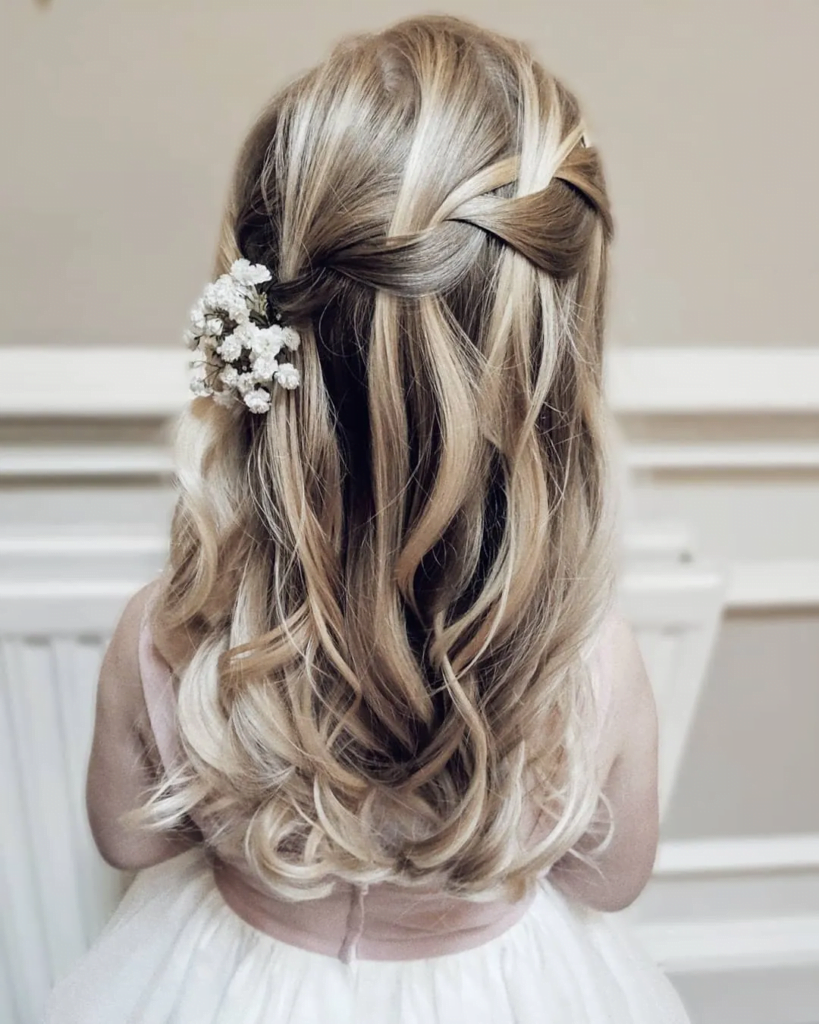 This is a sophisticated look and best used for traditional wedding themes, but it can also be dressed down to suit boho and barn weddings or even period themes – Gatsby – with the right accessories such as floral pins or rhinestone combs.
Flower Girl Hairstyles: Loose Curls
Among the various options available, loose curls stand out as a timeless and enchanting choice. These soft, flowing curls exude a sense of effortless elegance, perfectly complementing the youthful aura of a flower girl. The loose curls can be adorned with delicate floral accessories, ribbons, or even a dainty tiara, adding a touch of whimsy and sophistication.
Whether the flower girl's hair is short or long, this versatile hairstyle can be adapted to suit any length and texture, making it an ideal choice for a wide range of bridal themes.
Comfortable Textured Hairstyles
This option should be reserved for older flower girls. It takes a long time to accomplish and requires complete concentration to keep looking tight.
The hours spent in the styling chair are well worth it, but you'll have to spend an almost equal amount of time choosing the style you want. There are many. The end result is a work of art that may just give the bride a run for her money.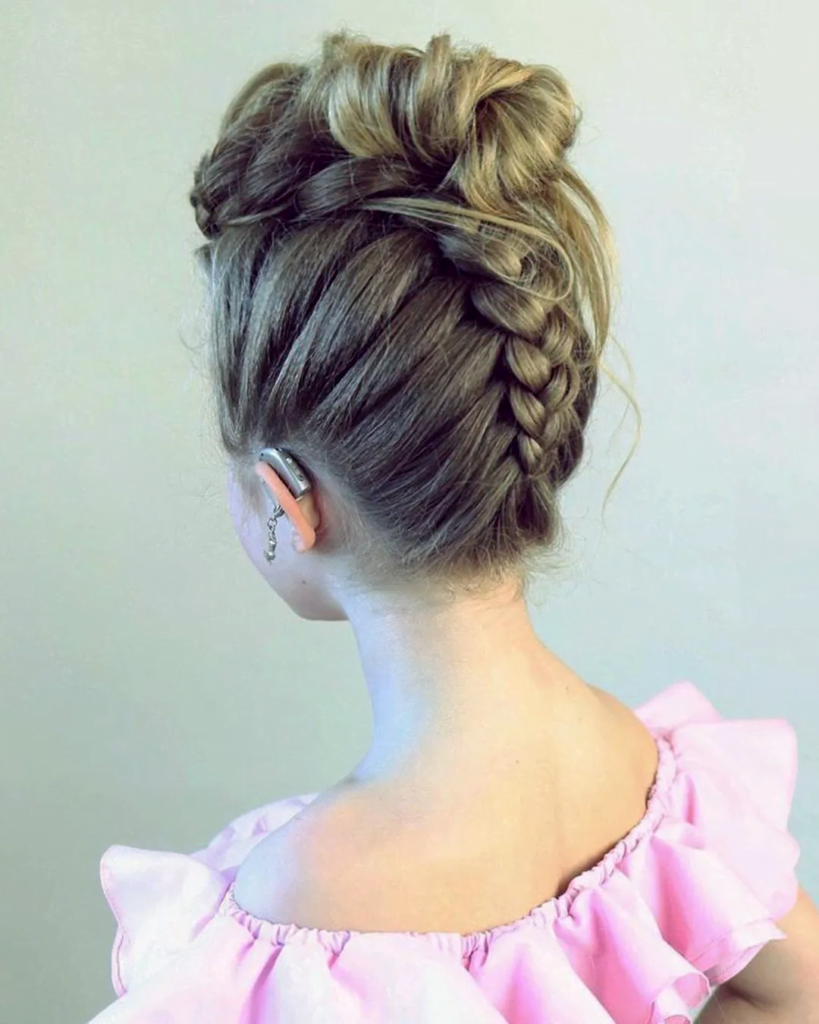 However, you should warn the flower girl's parents to prevent potential shock. She's going to look all grown up.
There are many flower girl hairstyles to choose from. To make the decision easier, work the choice into your wedding planning schedule so that her hair matches the rest of your bridal design choices.