if you have dealt with fine hair all your life or for any reason, then you understand how hard it is to get it in line. Now as your big day approaches, you are probably at a loss as to what wedding hairstyles for thin hair you can rock. You think the options are limited, don't you?
Well, there are so many amazing wedding hairstyles for very thin hair that can work perfectly. From buns to messy updos, braids, twists, and more. Explore as far as you can. Make your choices from our catalog of bridal hairstyles for thin hair to feel confident and stunning.
Wedding Hairstyles For Long Thin Hair
Before choosing wedding hairstyles for thin long hair, you must consider some factors. The shape of your face is an important determinant, just like your hair length, texture, and hair care regimen. For long thin hair, make sure that it's nourished with supplements and at its healthiest leading up to your wedding.
Manipulate the volume by opting for a volumizing or thickening hair shampoo and conditioner. To retain your natural hair oil, limit shampooing to thrice weekly and apply conditioners to just the tips of your hair. Minimize exposure to heat and highlight with two to three shades of color variation for a more volumized look.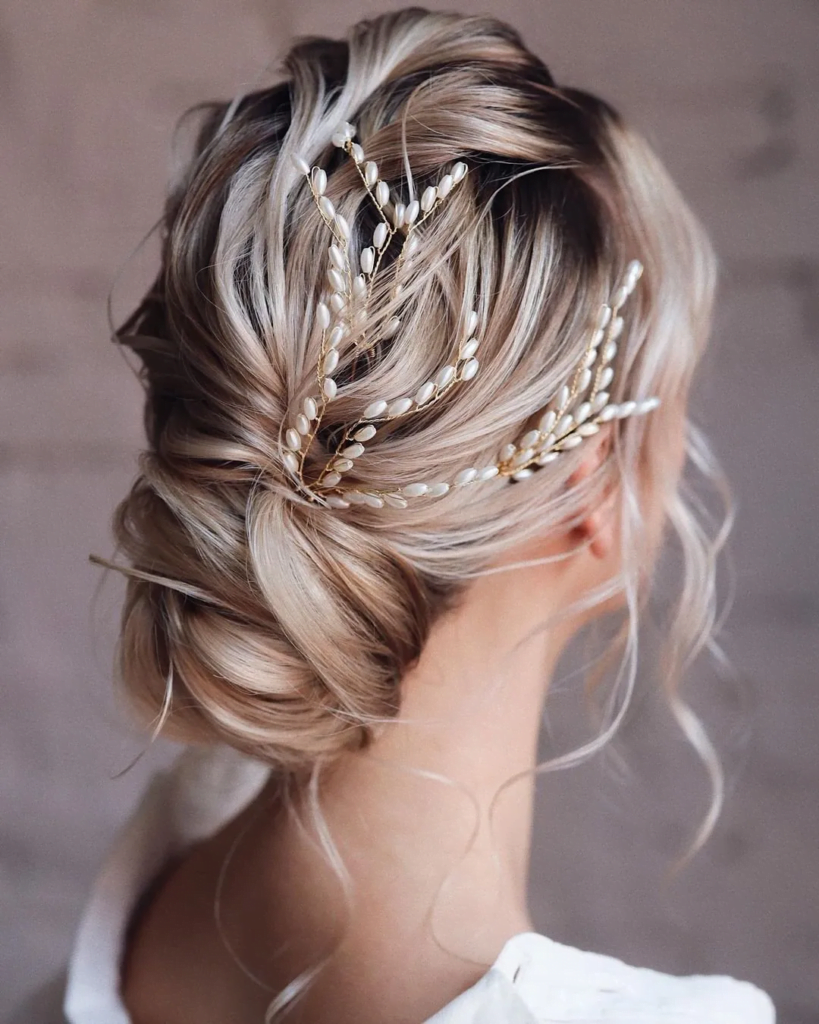 Wedding Hairstyles For Fine Medium Hair
Wedding hairstyles for thin hair medium length include a donut bun that gives a look of fullness. Put an old sock donut pony on the crown of your head to create a high ponytail. Roll it down to the base and make a full bun. Pull them together with bobby pins and you are good to go. Want to go wavy?
Set your drier to a low setting blow-dry your ends and seal flyways with serum. Use clips and pins to pin your hair back and finish with a bejeweled headband. Go for a twisted updo and add depth to your locks by putting them in multiple twits. Leave some strands out to frame your face in an elegant look.
Wedding Hairstyles For Thin Short Hair
Believe it or not, this type of bun is the easiest to achieve on shoulder-length hair. You will need some clear elastics, lots of volume powder, and super strong hold hairspray to keep the wedding hairstyles for short thin hair tucked in.
Because the hair is short extra grips and pins will be needed to hold the style in place, if the pins are visible you can get a larger statement piece to place across the top of the bun and hide any messy areas.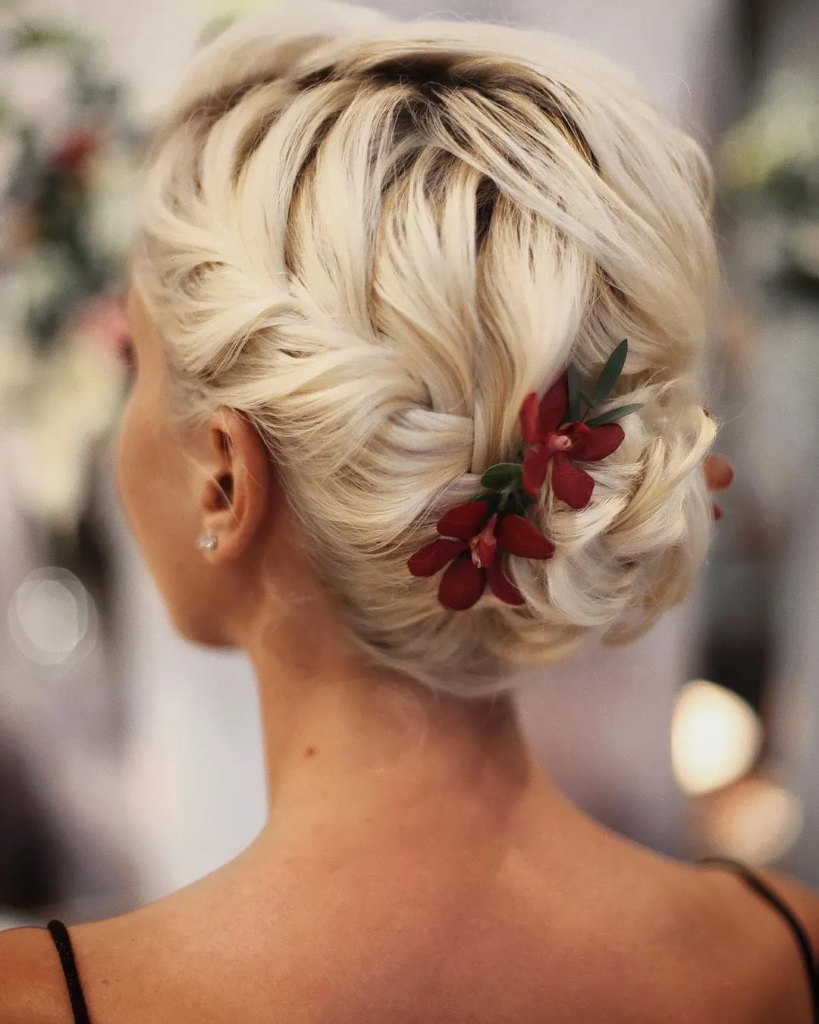 There are many wedding hairstyles for thin hair, so your hair texture shouldn't stop you. The idea is to work with thin hair wedding styles that frame your face perfectly but wouldn't put harmful weight on your hair. We've discussed stylish hairdos and hair care tips for thin and fine hair. Get inspired and look your best on your big day.