With wedding planning comes full attention to detail. You make a great effort with your dress, jewelry, hair, make-up, and even scents. One more thing to remember is that your nails will also make an appearance. Think about when you wave to your guests, during the exchange of rings, photos showing your hands, and the like. You want your nails to be attractive and a conversation starter. So you must be intentional about your colors and shapes. Modern brides are fast embracing white nail designs for their simplicity, class, and timelessness. They come in various styles like all white, pop of colors, lace, studs, and more to suit your taste. So to inspire you, check out our catalog of white nail designs.
Gentle White Nail Designs
Gentle white nail polish design is a classic choice that is easy and effortlessly chic. It adds a ton of sophistication to your style and total look. Simple white nail designs are also versatile and come in charming shades that will get you drooling. The best part is that it forms a stunning base for creative nail art.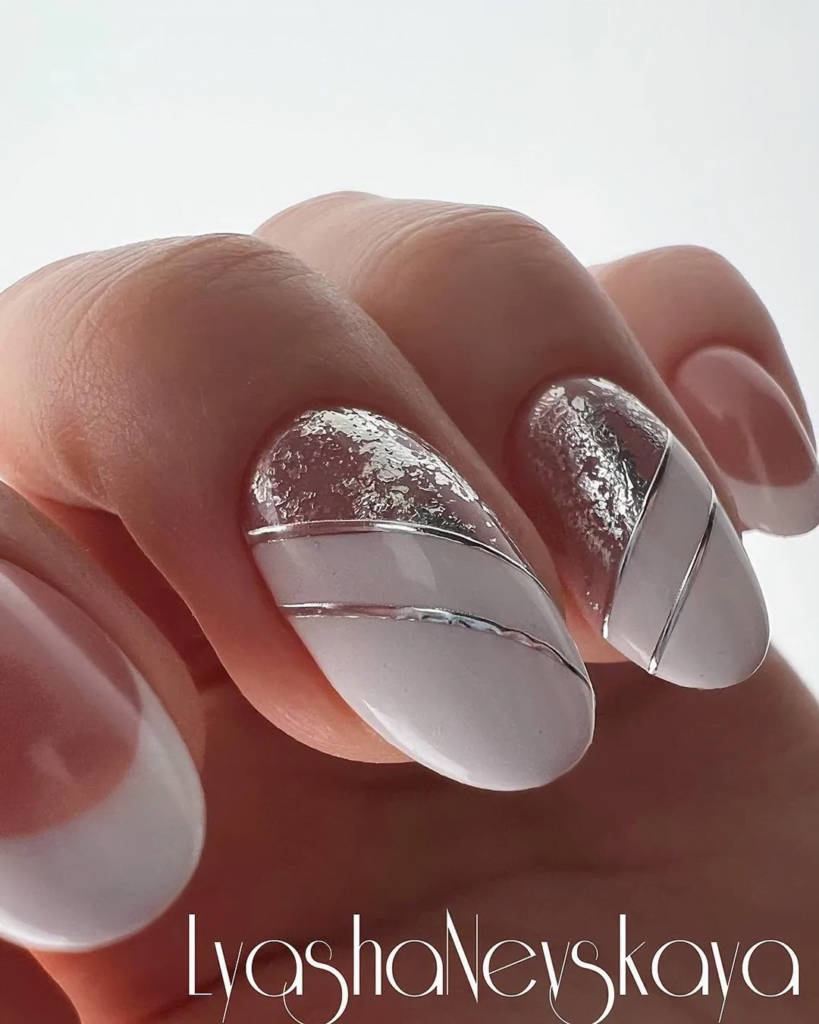 White Lace Nail Design Ideas
White lace nail designs are a trend at the moment. Lace patterns are perfect for the sophisticated and glamorous bride. Lace-inspired white nail art will give you an exquisite look with a touch of class. While you can opt for lace nail art design, there's the option of using real lace. Throw in some decorative bows and glitters for dramatic effect.
Fantastic Nails With Rhinestones
Right from the Ming dynasty, rhinestone nails have been a thing for bold, fashionable brides. They're hard to pull off but elegant. Add a twist to your manicure with rhinestones of different shapes, sizes, and colors on your white polish. White nail polish with a design like rhinestones will make your nails attract a lot of attention because of their glitters. Talk about a super beautiful belle of the ball!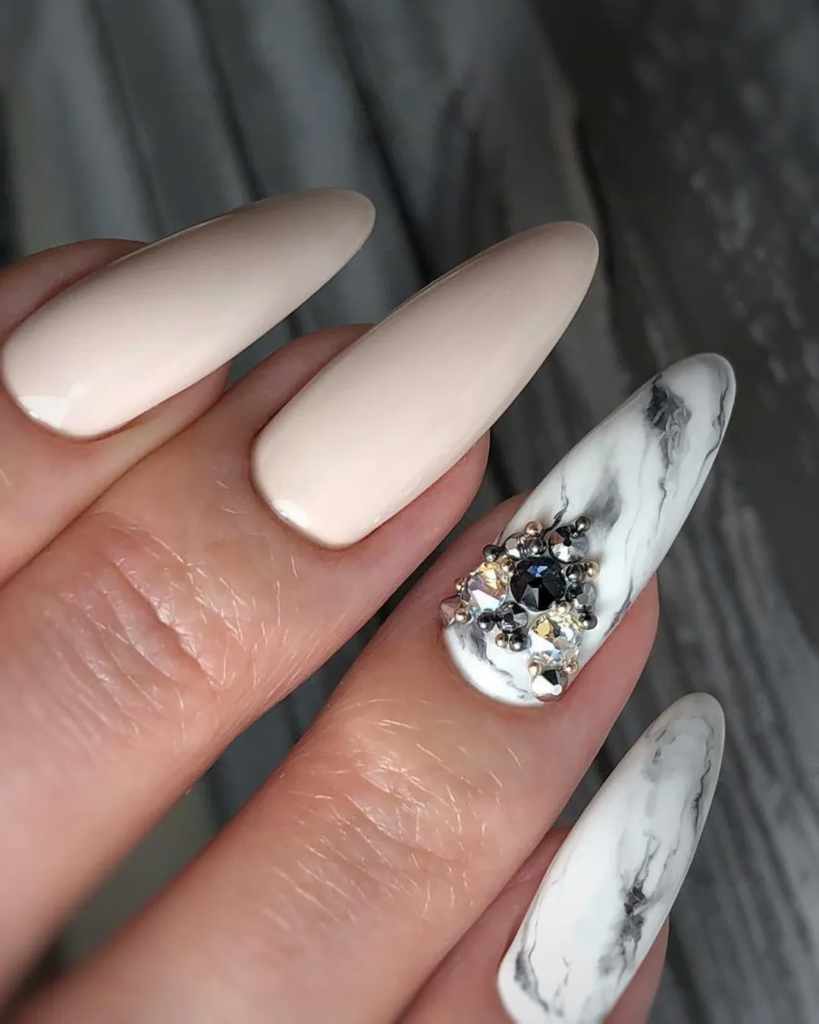 Minimalist Wedding Nail Art Designs
Like the mind, elegant brides prefer a blank and clear nail canvas. The all-white nail design is the perfect choice for this look. White nail art is demure, yet assertive. The gorgeous understated beauty of easy white nail designs is having a moment, and rightly so. You can wear them at any length, taking your taste and comfort into consideration. This is one manicured beauty that gives the bride a clean look.
White And Gold Nails
Do you care for a little bit of drama? Then upgrade from an all to splashes of gold. Embrace these Bohemian-inspired gold and white matte nail designs. They come in a beautiful pattern and crisp shapes with peach or blush for some depth. If you want something simply classic, stick to two complementary colors that match your dress. Best believe that all eyes will be on your nails.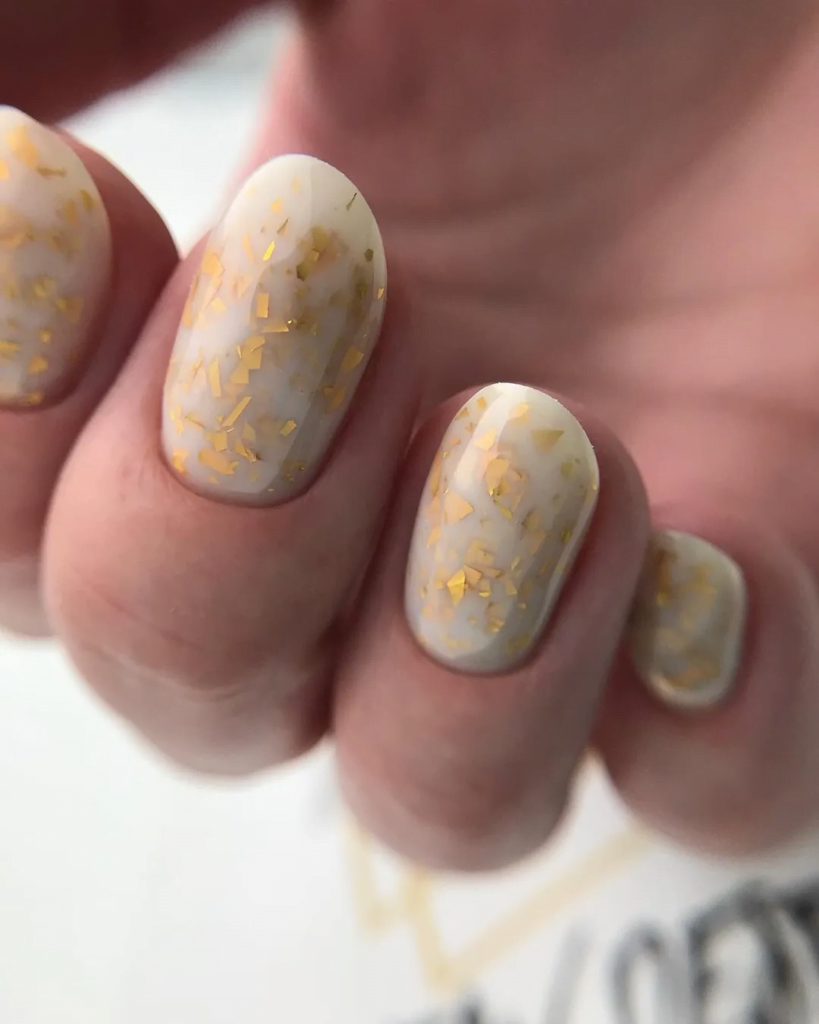 White nail designs are fast-growing in popularity because they're classy and timeless. They suit every skin tone and are interesting yet luxurious. To stand out at your wedding, consider our white nail wedding ideas. You could wear them all white or incorporate bright and sharp accents to the beauty to achieve an elegant look.