A wedding is a joyous occasion, filled with love, laughter, and unforgettable moments. When it's your brother and sister tying the knot, the significance of the event is even more profound. As the official photographer for this special day, you have the incredible responsibility of capturing precious memories that will last a lifetime.
The Haldi Pose
Weddings are a beautiful amalgamation of emotions, traditions, and memories. While the spotlight often shines on the bride and groom, there are other significant relationships that play a crucial role in this grand celebration. One such relationship is the bond between a brother and a sister. The Haldi ceremony, a pre-wedding ritual in many Indian weddings, provides the perfect backdrop for capturing the heartfelt moments between siblings.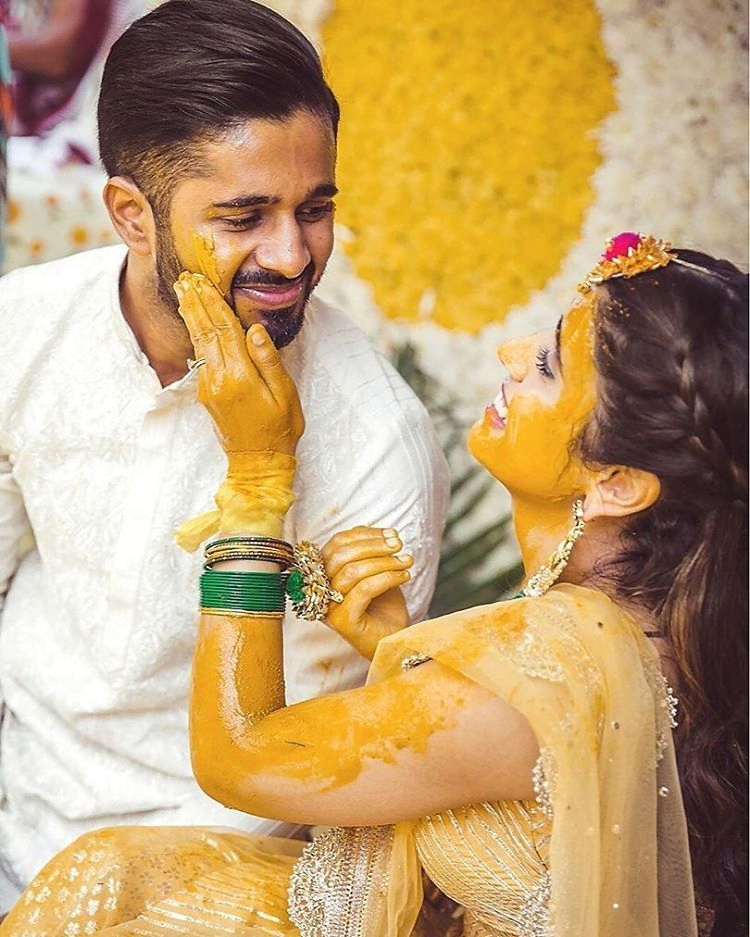 The Haldi ceremony is a traditional Indian pre-wedding ritual where a mixture of turmeric, sandalwood, and other auspicious ingredients are applied to the bride and groom's bodies by their family members. The yellow hue of the Haldi is believed to bring good luck and ward off evil spirits. It is also a symbol of purity and blessings. In this context, siblings play a special role in applying the Haldi paste, making it an emotional and joyous moment.
The Selfie Pose
Selecting the perfect backdrop for your photoshoot is crucial. Consider the wedding venue, whether it's a garden, a beach, a historical building, or any other scenic spot. Find a location that not only complements the wedding theme but also resonates with the bond you share as siblings.
To create a harmonious look, coordinate your outfits. You can opt for matching colors, patterns, or themes that align with the wedding's overall style. However, make sure to add a personal touch or accessory that reflects your individual personality.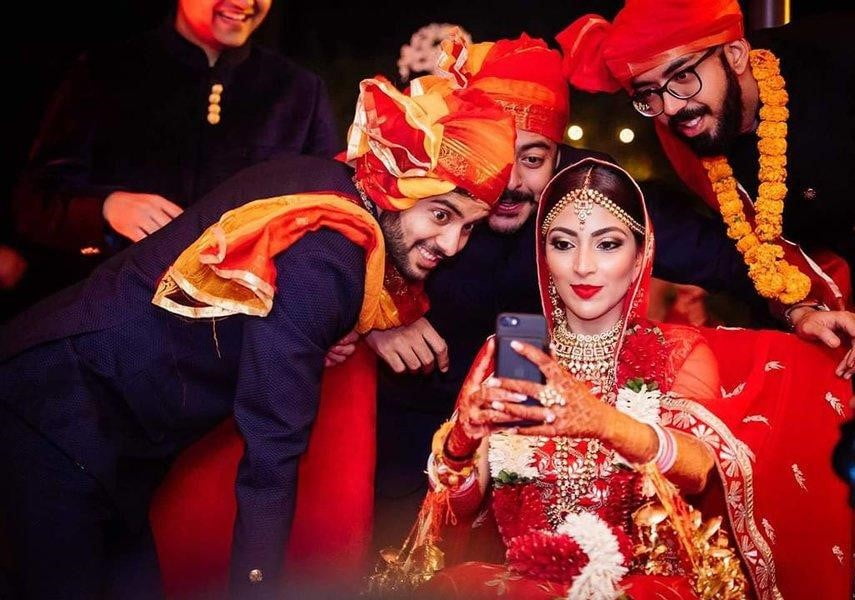 A brother and sister wedding photoshoot is a beautiful way to celebrate the special bond you share. The selfie pose adds a personal and candid touch to your photos, making them a cherished keepsake of the big day. Remember to focus on emotions, coordinate your outfits, and choose the right location to create memorable images that will be treasured for years to come. Capture the essence of your sibling connection with The Selfie Pose.
The XOXO Pose
Before the wedding day, it's important to meet with the brother and sister to discuss their vision for the photoshoot. They may have specific ideas in mind, such as locations, poses, or themes that hold sentimental value to them. Understanding their preferences will help you create a more personalized and meaningful experience.
Choose a location that holds significance for the siblings. It could be the family home, a childhood hangout, or a place they both love. The setting should reflect their shared history and create a backdrop that tells their story. If possible, consider outdoor settings like a park, garden, or a scenic viewpoint for a natural and vibrant ambiance.