Your wedding day is a momentous occasion, and it's essential to look and feel your best. Finding the perfect wedding suit for men is a significant part of the preparations. Whether you're a groom, groomsman, or a guest, will help you navigate the world of men's wedding attire. From selecting the right style and fit to choosing the ideal fabric and accessories, we've got you covered.
A Sophisticated Red Wedding Dress For Men
When it comes to wedding attire, we often think of classic tuxedos and black suits as the standard for grooms. However, breaking away from tradition and embracing a more unconventional yet sophisticated choice can make a lasting impression. The red wedding dress for men is gaining popularity for its bold and stylish appearance.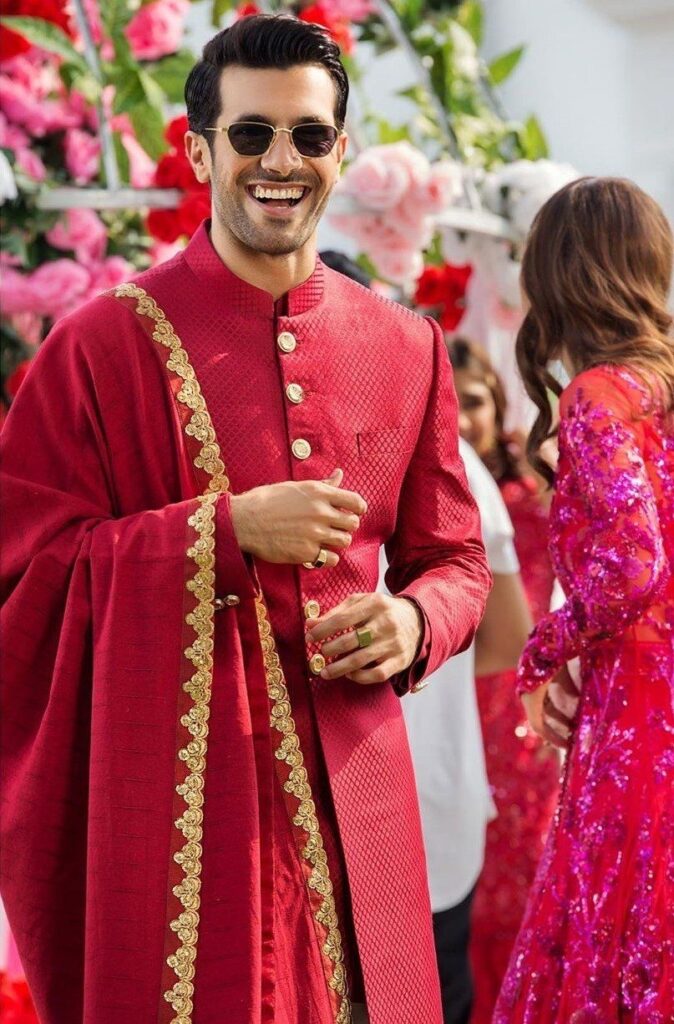 A red wedding dress for men is a daring yet sophisticated choice that can make your wedding day truly memorable. It symbolizes love, passion, and a bold sense of style. When paired with the right accessories, fabric, and style, the red wedding dress can exude elegance and sophistication that will leave a lasting impression on your guests.
Go For An Elegant Shawl
From the choice of flowers to the color of the tablecloths, every decision contributes to the overall atmosphere of the event. One often overlooked yet incredibly stylish accessory that can add a touch of elegance to any wedding is the shawl. Shawls, with their timeless beauty and versatility, has the power to transform your bridal look and keep you comfortable in any season.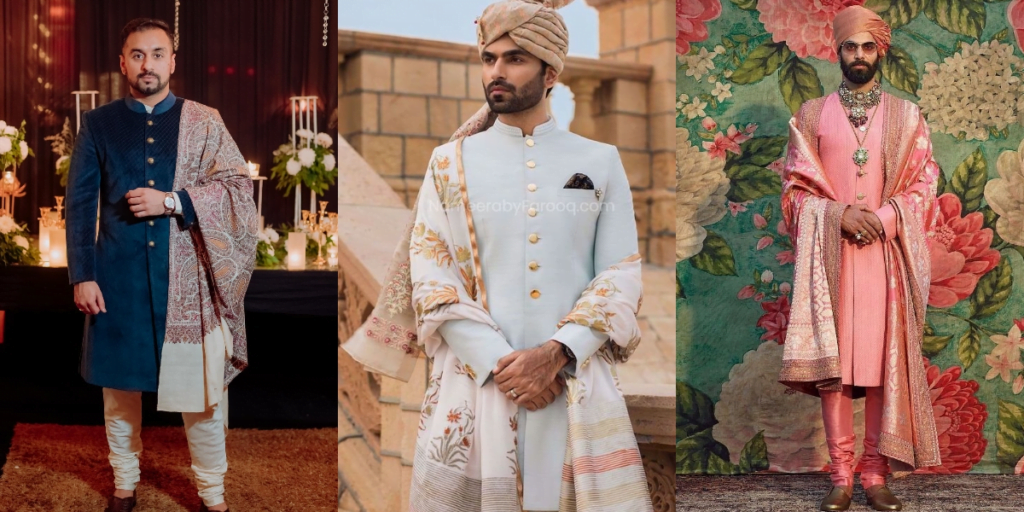 Shawls come in various styles and designs, making it easy to find one that perfectly complements your wedding gown. A simple white or ivory shawl can create a classic, timeless look that beautifully enhances a traditional wedding dress. For a bohemian or rustic wedding, a crochet or lace shawl with fringe details can add a touch of casual elegance. Opt for a sleek and minimalistic shawl, like a silk or satin wrap, to complement a contemporary wedding dress. Shawls offer an excellent opportunity to incorporate personal touches into your wedding ensemble.
A Printed Formal Wedding Dress For Men
The spotlight often shines on the bride and her beautiful white gown. However, modern grooms are no longer content with blending into the background. They want to make a statement with their wedding attire. If you're a groom-to-be or a guest looking to stand out at a formal wedding, consider the latest trend in men's wedding fashion – the printed formal wedding dress. This fusion of classic and contemporary style is taking the wedding world by storm, allowing men to express their personality and creativity while still embracing tradition.
Printed formal wedding dresses offer grooms a unique opportunity to showcase their personality and individuality. Whether it's a subtle pattern or a bold design, a print can reflect your interests, hobbies, or cultural background. While a classic black tuxedo or a crisp white suit is timeless, a printed formal wedding dress allows you to break away from tradition without sacrificing elegance. It's a way to honor your love story and make your wedding attire special.
Embroidery Galore
Traditional embroidery patterns can add a timeless charm to your wedding attire. Consider incorporating classic motifs like floral designs, paisley, or intricate scrollwork. These designs can be embroidered on various parts of your outfit, including the collar, cuffs, or pockets. They add a touch of sophistication without overpowering your overall look.
To create a harmonious look, coordinate the embroidery on the groom's attire with elements of the bride's dress or bouquet. This can be as simple as matching the color of the embroidery thread to her dress or incorporating a design that complements her bouquet. To ensure that your wedding attire is embroidered to perfection, consider hiring a professional embroiderer. They can guide you on the best design choices, thread options, and placement for your embroidery.