Planning a wedding can be a daunting task, but it becomes even more challenging when you're aiming for a vegetarian wedding menu. Finding the right vendors who can cater to your specific dietary preferences while delighting your guests is essential.
Methi Garlic Pakoda Chaat
When it comes to planning a wedding, one of the most exciting and memorable aspects is undoubtedly the food. For those who are opting for a vegetarian menu, creating a diverse and delectable spread is essential. This dish combines the slightly bitter notes of fenugreek (methi) with aromatic and savory garlic, creating a unique blend of flavors that will intrigue and delight your guests. The crispy Methi Garlic Pakodas, the creaminess of yogurt, the crunch of sev, and the freshness of veggies create an enticing mix of textures.
Methi Garlic Pakoda Chaat can be customized to suit various tastes. You can adjust the spiciness, tanginess, and level of crunchiness to cater to your guests' preferences. The vibrant colors and beautiful presentation of this chaat make it a visually appealing addition to your wedding menu. Incorporating Methi Garlic Pakoda Chaat into your vegetarian wedding menu will undoubtedly leave a lasting impression on your guests. Its unique blend of flavors and textures, along with its visual appeal, make it a delightful choice for your special day.
Dal Baati Fondue
Your wedding day is one of the most special occasions of your life, and you want everything to be perfect especially the food. If you're a fan of traditional Indian cuisine with a twist, a Dal Baati Fondue menu can be an excellent choice for your vegetarian wedding feast.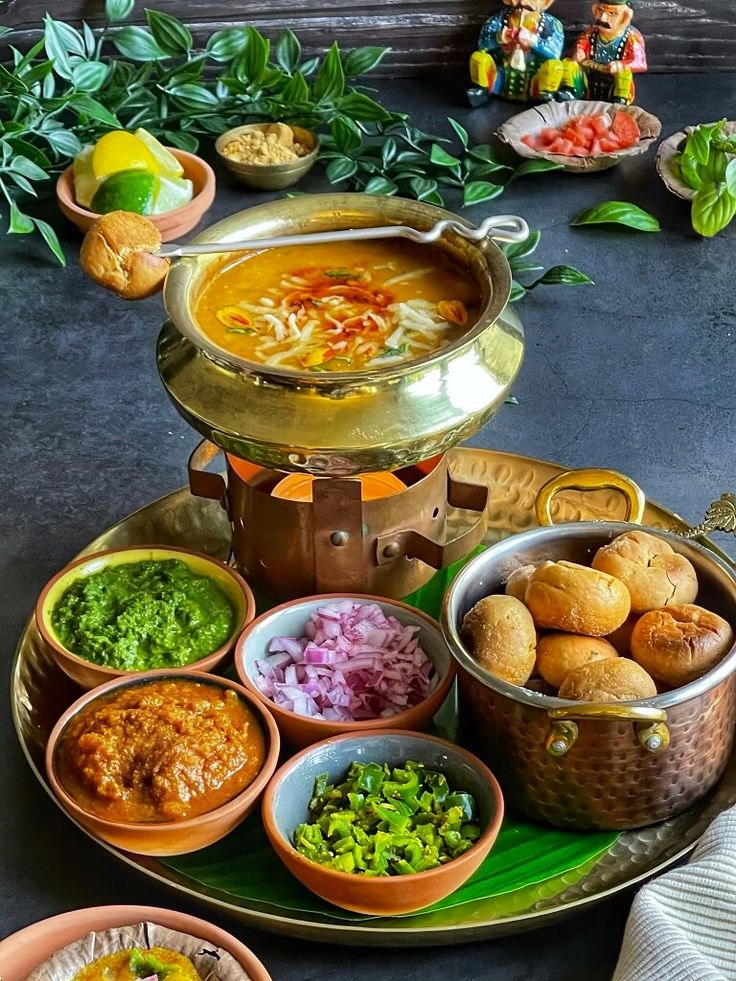 Incorporate these delectable dishes into your wedding menu, and you'll provide your guests with a memorable culinary experience that blends tradition and innovation. A Dal Baati Fondue menu is not only delicious but also visually appealing and interactive, making it a perfect choice for a wedding celebration.
Basil Pesto Khandvi with Aglio Olio Tadka
This Basil Pesto Khandvi with Aglio Olio Tadka vegetarian menu for your wedding is a unique and delightful culinary experience that marries Italian and Indian flavors in a harmonious way. From the zesty pesto in the khandvi to the aromatic tadka in the Aglio Olio, this menu is sure to leave your guests with a memorable and mouthwatering impression of your special day.
Don't forget to pair it with a tangy mint chutney, garlic bread, and a refreshing salad. Finish the meal with a delightful dessert like Gulab Jamun Tiramisu and quench your guests' thirst with mango lassi and sangria. This fusion menu is a celebration of diverse tastes that will make your wedding a true gastronomic experience.
Paneer Tikka
Your wedding day is a special occasion where you want every element to be perfect, especially the food. If you're planning a vegetarian wedding, one of the delectable dishes you can serve to your guests is Paneer Tikka. This flavorful and hearty Indian dish is a favorite among vegetarians and non-vegetarians alike.
Your vegetarian Paneer Tikka menu for your wedding will not only delight your guests but also showcase the richness and diversity of Indian cuisine. Whether you're a die-hard fan of paneer or just looking to offer your guests a memorable culinary experience, this menu is sure to please. Customize it to your liking and make your wedding day a gastronomic delight.
Papdi Chaat Tarts
A wedding is a joyous occasion that brings together family and friends to celebrate the love between two people. Food plays a pivotal role in setting the mood and leaving a lasting impression on your guests. If you're planning a vegetarian wedding menu that combines tradition with innovation, look no further.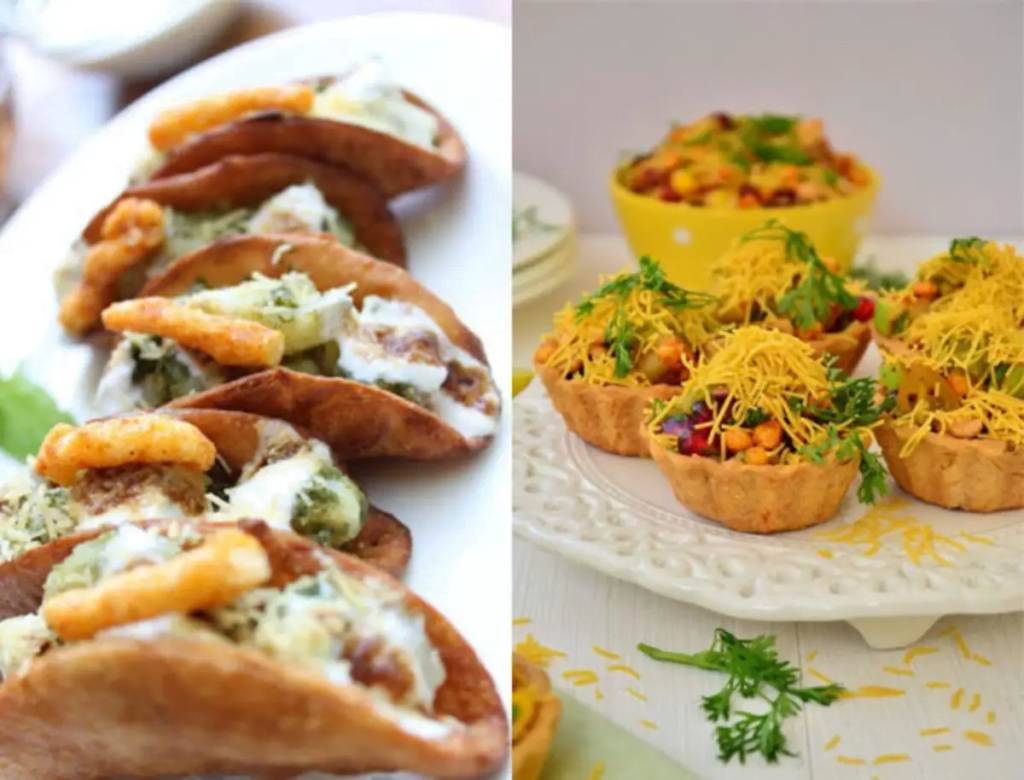 Your wedding menu is a reflection of your love story, and a well-thought-out vegetarian menu can delight your guests and leave a lasting impression. By incorporating modern twists on traditional favorites like Papdi Chaat Tarts and offering a variety of mouthwatering dishes, you can ensure that your wedding day is a culinary delight.