Creating an elegant and simple mehndi design for brides is a wonderful way to add a touch of tradition and beauty to your wedding day. Mehndi, also known as henna, is a form of body art used for centuries in various cultures to adorn the hands and feet with intricate designs.
Lacy Floral Mehendi Design
Mehendi, also known as henna, has been an integral part of cultural traditions and celebrations for centuries. It's a form of body art that not only beautifies the skin but also carries a deeper significance in various cultures, symbolizing love, joy, and new beginnings. One of the most enchanting and sophisticated variations of mehendi design is the lacy floral mehendi. In this blog post, we'll explore the intricacy and allure of this timeless art form.
Lacy floral mehendi designs are characteriz by their delicate and intricate patterns. They combine the grace of lacework with the elegance of floral motifs, resulting in a breathtaking blend of artistry. These designs often cover the hands and wrists, and sometimes even extend to the forearms or beyond, creating a mesmerizing, all-encompassing effect.
Circle & Vines Mehendi Design
Select a high-quality henna paste with natural ingredients. Ensure it's fresh and not too old, as fresh henna will provide a deeper and more vibrant stain. You can buy premade henna cones or mix your own henna paste using henna powder, water, and essential oils like eucalyptus or tea tree oil for a lovely fragrance.
From the central circle, draw intricate vine patterns that extend outwards towards your fingers and wrist. These vines can twist and turn, creating an organic and natural look. Add leaves and tendrils to the vines to give them a realistic appearance. You can also incorporate tiny flowers or buds along the vines to enhance the overall design.
Pretty & Unique Mehendi Design
Floral Mehendi designs are timeless and exude elegance. You can opt for a full-hand or half-hand design featuring flowers like roses, lotuses, or daisies. The beauty of floral patterns lies in their versatility and the way they blend seamlessly with different outfit styles.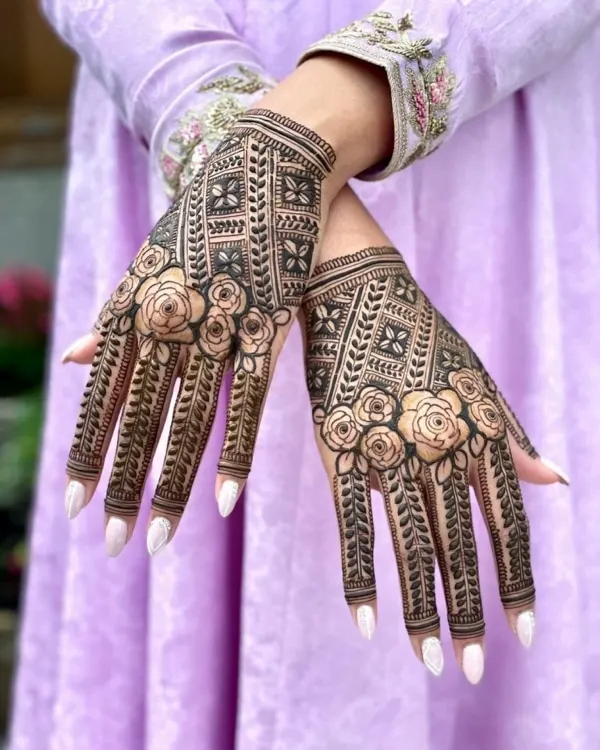 Mehendi designs have evolve over the years, and the options are limitless. Whether you're a bride looking for intricate bridal Mehendi or someone attending a special occasion, the world of Mehendi art offers something for everyone. Remember, the beauty of Mehendi lies not just in the design itself but in the stories and traditions it carries.
Lotus Mehendi Design
Creating a beautiful and intricate Lotus Mehendi design can add a touch of elegance and symbolism to your henna application. The lotus flower holds deep cultural and spiritual significance in various traditions, making it a popular choice for mehendi art.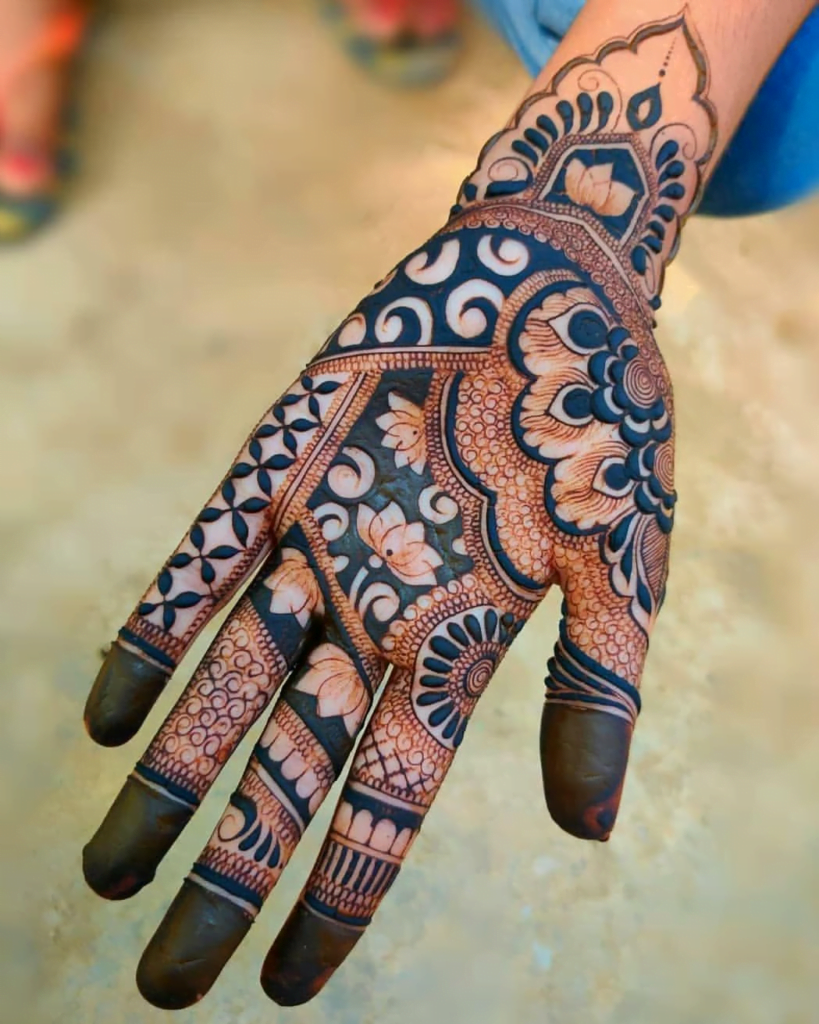 The lotus flower is a powerful symbol in many cultures, including Hinduism, Buddhism, and ancient Egyptian mythology. It is often associated with purity, beauty, prosperity, and spiritual enlightenment. In Hinduism, the lotus represents the divine and is associated with deities like Lakshmi and Saraswati.
Front & Back Mehendi Design
The intricate patterns of Rajasthan's Mehendi designs are famous for their detailed motifs, including peacocks, elephants, and geometric shapes. The front and back of your hands can be adorned with these exquisite patterns for a regal look. Floral designs are timeless and versatile. You can opt for delicate and symmetrical floral patterns that extend from your fingers to your wrists, creating a seamless transition between the front and back of your hands.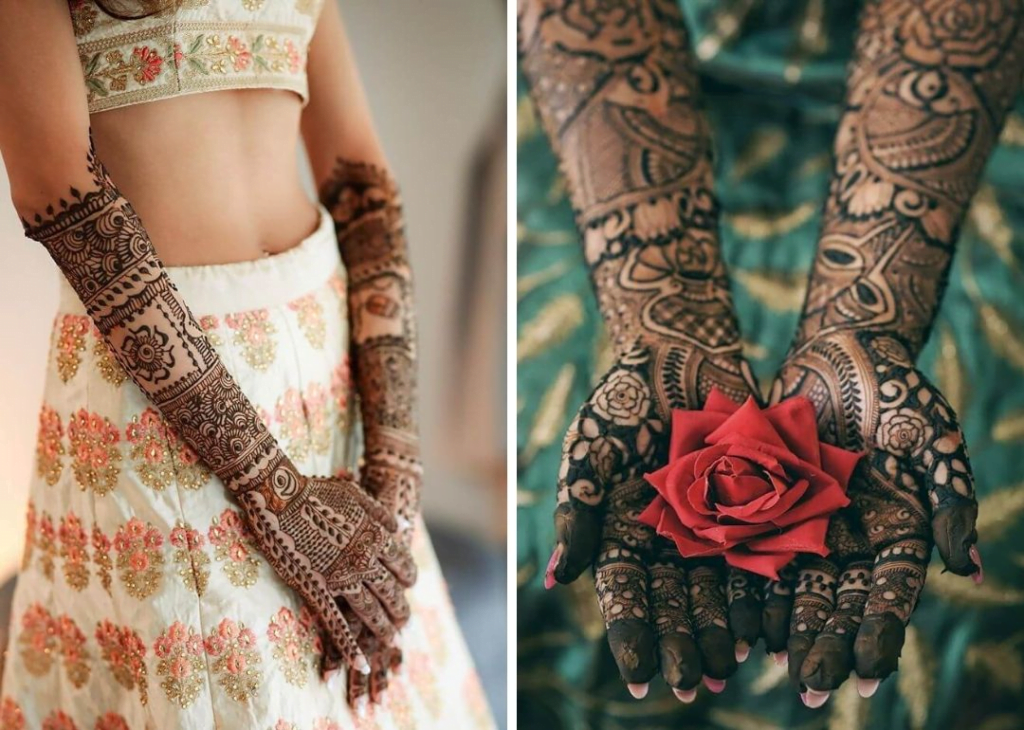 For brides, it's common to incorporate symbolic elements like the bride and groom's names, wedding dates, or hidden messages within the Mehendi. These personal touches can make your design truly special. Moroccan Mehendi designs are known for their bold and unique geometric patterns. These can be adapted for both the front and back of your hands, creating a distinctive and eye-catching look.