Leather jackets are the epitome of cool and edgy, and they can effortlessly transform a traditional bridal gown into a statement piece. Pair your white wedding dress with a sleek leather jacket to create a rock 'n' roll-inspired bridal look. Customize your jacket with your initials, wedding date, or meaningful quotes to make it even more personal.
Denim Wedding Jackets For Bridal Style
When it comes to wedding fashion, brides are constantly seeking ways to add a unique touch to their bridal ensembles. One trend that has been gaining popularity in recent years is the denim wedding jacket. These stylish and versatile jackets are the perfect addition to your bridal style, allowing you to showcase your personality and create a look that is entirely your own. The world of denim wedding jackets, from their history and symbolism to tips on how to incorporate them into your wedding attire.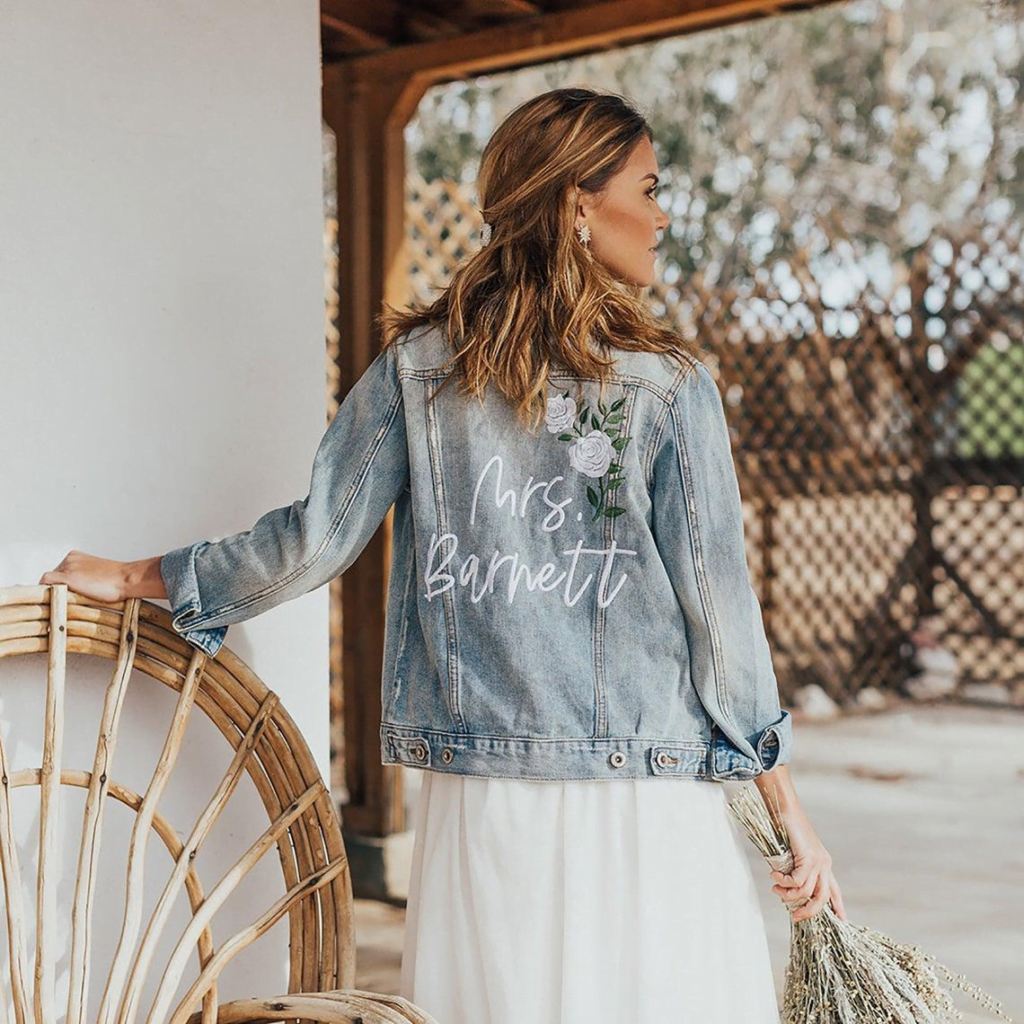 Choose a jacket that complements your wedding dress and body shape. Whether it's a classic, tailored fit or a more relaxed and oversized style, make sure it enhances your overall look. Many brides choose to personalize their denim jackets with embroidered names, wedding dates, or meaningful quotes. Customization adds a special touch to your jacket and makes it a keepsake you'll cherish forever. While classic blue denim is a popular choice, you can also explore white or other pastel denim colors for a softer and more bridal feel.
Leather Bridal Jackets
Leather is a timeless material known for its durability and versatility. Leather bridal jackets come in various styles, including classic black, white, or even custom-painted options. Whether you're having a traditional or alternative wedding, there's a leather jacket to match your theme and personal style.
One of the most appealing aspects of leather bridal jackets is the opportunity for personalization. Many brides choose to have their names, wedding date, or meaningful phrases embroidered on the back of their jackets. This customization adds a unique and sentimental touch to your wedding attire.
Lovely Bridal Jackets For Fall
As the leaves start to change and the air turns crisp, fall weddings offer a unique opportunity to embrace the season's romantic ambiance. With cooler temperatures in mind, it's essential to find the perfect balance between staying warm and looking chic. This is where lovely bridal jackets come into play. Bridal jacket options that will not only keep you cozy but also add a touch of elegance to your fall wedding ensemble.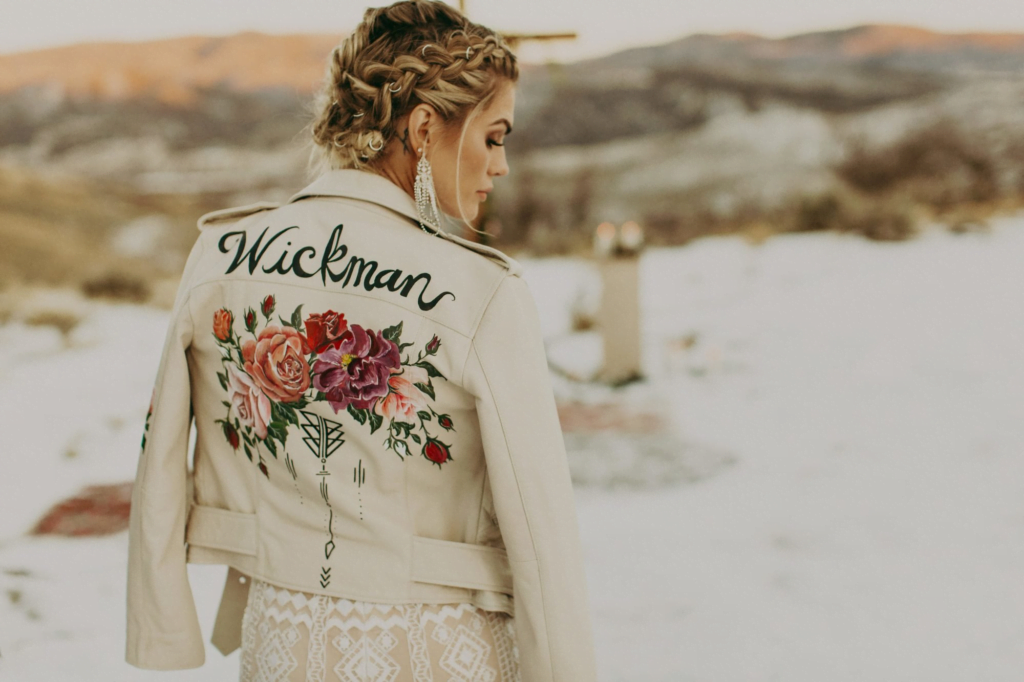 Embracing the fall season in your bridal attire doesn't mean sacrificing style and elegance. Lovely bridal jackets can enhance your overall look and keep you comfortable in cooler weather. Whether you opt for a classic leather jacket, a faux fur masterpiece, or a delicate lace bolero, your fall wedding ensemble can be both memorable and warm. Choose a bridal jacket that reflects your personal style and the ambiance of your wedding day, and you'll look absolutely stunning as you say your vows amidst the autumn splendor.