Indian traditional marriages have a rich history that dates back thousands of years and are deeply root in the country's culture, traditions, and religious beliefs. These marriages are characteriz by elaborate rituals, customs, and celebrations that vary across different regions and communities in India. Let's explore a brief overview of the history of Indian traditional marriages.
1. South Indian traditional marriage
South Indian traditional marriage is a rich and culturally significant event that is deeply root in tradition and has evolved over centuries. Let's explore the history of South Indian traditional marriages.
South India is known for its diverse cultures and distinct regional customs. The four major states in South India are Andhra Pradesh, Karnataka, Kerala, and Tamil Nadu, each having its unique traditions and customs associate with weddings. While there are variations among these states, certain commonalities exist in the overall wedding ceremony.
South Indian marriages have been influencing by religious and social practices. Hinduism is the predominant religion in this region, and most South Indian weddings are conducte based on Hindu customs and rituals.
The history of South Indian traditional marriage can be traced back to ancient times when marriages were considere sacred and seen as a union of two families rather than just two individuals. The Vedic period (1500-500 BCE) had a significant influence on the early rituals and traditions of weddings in South India.
During the Chola, Pandya, and Vijayanagara dynasties, South Indian weddings gained further prominence. These dynasties patronize the arts, literature, and cultural practices, which included elaborate wedding ceremonies. The kings and nobles set the standards for wedding rituals, and the traditions were follow by the common people as well.
2. North Indian traditional marriage
North Indian marriage traditions have a rich and diverse history that dates back thousands of years. The cultural and religious practices of the region have influence the way weddings are celebrate in North India. While it's challenging to cover the entire history in detail, I can provide you with an overview of the evolution of North Indian marriage traditions.
Vedic Period: The roots of North Indian marriage traditions can be traced back to the Vedic period, which dates back to around 1500 BCE. The Rigveda, one of the oldest scriptures of Hinduism, mentions rituals and ceremonies associated with marriage. During this period, marriages were seen as a sacred union between two families and were accompanied by various rituals and ceremonies.
Mughal Influence: During the medieval period, North India witnesse the rule of various Islamic dynasties, including the Mughals. The Mughal emperors brought their own cultural practices, which influenced the North Indian marriage customs. Elements like grandeur, elaborate feasts, and the concept of "bara" (groom's procession) were incorporated into the existing traditions, resulting in a blend of Hindu and Islamic customs.
Regional Variations: North India is a vast region with diverse cultural influences, and as a result, there are several regional variations in marriage customs. For example, Punjabi weddings are known for their vibrant and lively celebrations, including the "sangeet" and "mehndi" ceremonies. Rajasthani weddings showcase traditional Rajput customs and are known for their royal splendor. Similarly, weddings in Uttar Pradesh, Haryana, and other states have their own unique customs and traditions.
Modern Trends: With changing times, North Indian weddings have evolved to incorporate modern trends and preferences. While traditional customs still hold significance, there is a blend of contemporary elements like destination weddings, theme-based decorations, personaliz wedding invitations, and professional wedding planners.
3. West Indian traditional marriage
Marriage is a sacred institution that is celebrate in various ways across different cultures and regions. In the vibrant and diverse West Indian region, traditional marriage ceremonies are deeply root in rich customs, rituals, and symbolism. These ceremonies not only unite two individuals but also bring together families and communities in a joyous celebration. In this blog post, we will delve into the fascinating world of West Indian traditional marriages, exploring their customs, traditions, and significance.
Cultural Diversity :
West Indian traditional marriages showcase the multicultural tapestry of the region, incorporating elements from various ethnicities such as Afro-Caribbean, Indo-Caribbean, and European influences. Each community has its distinct customs and traditions, making West Indian weddings a blend of colorful rituals and vibrant festivities.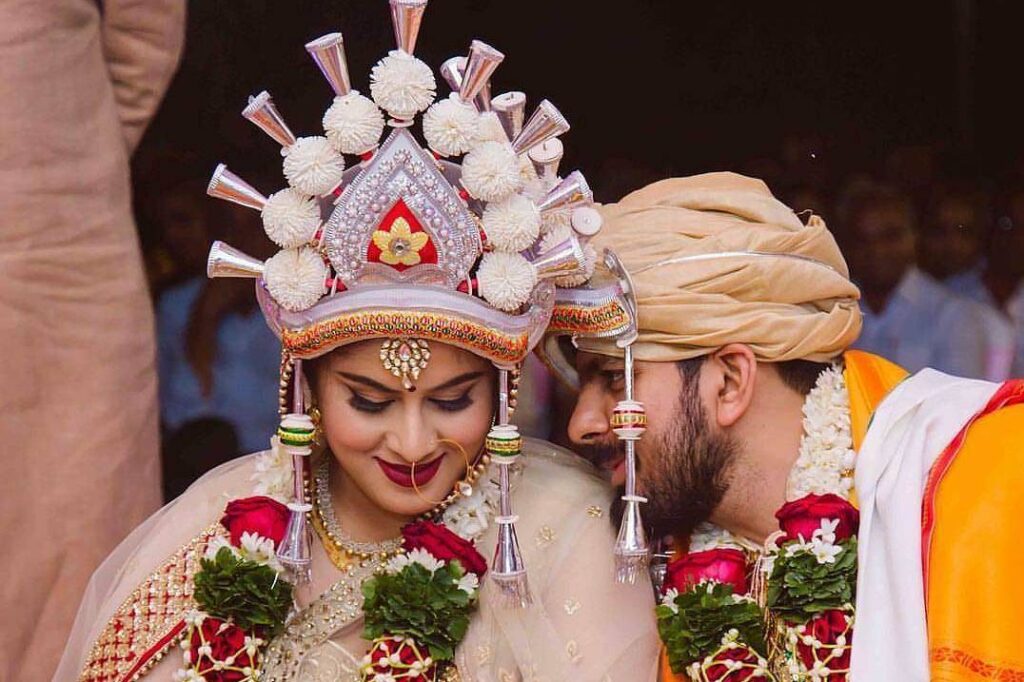 Wedding Attire :
The attire worn by the bride and groom in West Indian traditional weddings is a visual spectacle. The bride typically adorns herself in a stunning sari, lehenga, or traditional gown, while the groom often wears a dashing sherwani or a tailored suit. The attire is usually accompanied by intricate jewelry and accessories, adding a touch of elegance and cultural significance.
Ceremonial Traditions :
West Indian traditional marriage ceremonies are characteriz by a series of customs and rituals that reflect the beliefs, values, and traditions of the community. These rituals may include the exchange of vows, the tying of the knot (known as the "mangal sutra" or "thali"), the lighting of the unity candle, or the jumping of the broom, depending on the specific cultural background.
Music and Dance :
West Indian weddings are incomplete without the lively beats of traditional music and dance. Soca, reggae, chutney, and calypso rhythms infuse the celebrations with energy, encouraging guests to join in the festivities.
4. East Indian traditional marriage
East Indian traditional marriages are rich in culture, customs, and rituals that have been practice for centuries. Let's delve into the history of East Indian traditional marriages and how they have evolved over time.
Historical Background:
The concept of marriage in East India has roots in ancient times and is deeply influence by Hinduism, which is the predominant religion in the region.
The history of East Indian traditional marriages can be trace back to ancient texts like the Vedas and the Manusmriti, which provide guidelines and rituals for marriage ceremonies.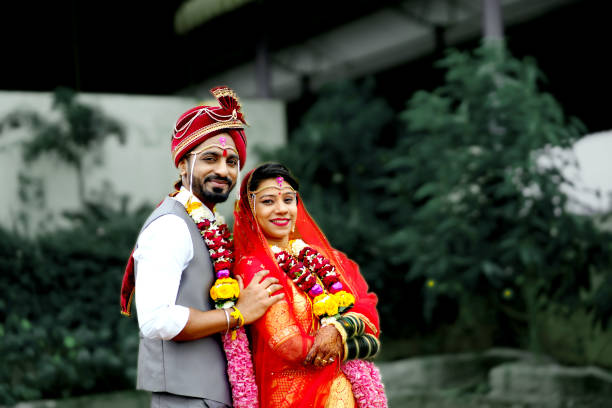 Evolution of East Indian Traditional Marriages:
Over the centuries, East Indian traditional marriages have evolved, incorporating regional customs and cultural influences. However, there are some common elements find in most East Indian traditional marriages.
The Vedas, ancient religious texts of Hinduism, provide insights into the origins of Indian weddings. The Rigveda, one of the oldest Vedic texts, mentions hymns and rituals related to marriage ceremonies. The institution of marriage in ancient India was consider sacred and essential for the continuation of family and society.