While exotic international destinations might seem appealing, the United States offers an array of enchanting places for an unforgettable honeymoon. From picturesque coastal getaways to charming mountain retreats, here are some of the best honeymoon destinations in the USA.
Maui, Hawaii
Hawaii, often referred to as paradise on Earth, is the perfect destination for a honeymoon filled with love, adventure, and relaxation. And among the Hawaiian islands, Maui stands out as a top choice for couples seeking an unforgettable post-wedding getaway. With its stunning landscapes, rich culture, and endless opportunities for romance, Maui is a dream come true for honeymooners. In this blog post, we'll take you on a virtual journey through Maui, offering tips, recommendations, and insights to help you plan the ultimate honeymoon experience.
Your Maui honeymoon begins as soon as you land at Kahului Airport. Start your adventure with a lei greeting, a warm "Aloha!" and a rental car waiting to take you to your first destination. Most couples opt to stay at one of Maui's charming resorts, such as Wailea or Kapalua, where luxury and romance go hand in hand. After settling in, take a leisurely stroll along the beach, hand in hand, as you witness the breathtaking sunset over the Pacific Ocean.
Laguna Beach, California
After a scenic drive down the Pacific Coast Highway, we arrived in Laguna Beach and checked into our cozy beachfront cottage. The ocean view from our balcony was nothing short of breathtaking. We spent our first evening strolling along Main Beach, hand in hand, as the sun dipped below the horizon, casting a warm glow over the pristine sands and turquoise waters.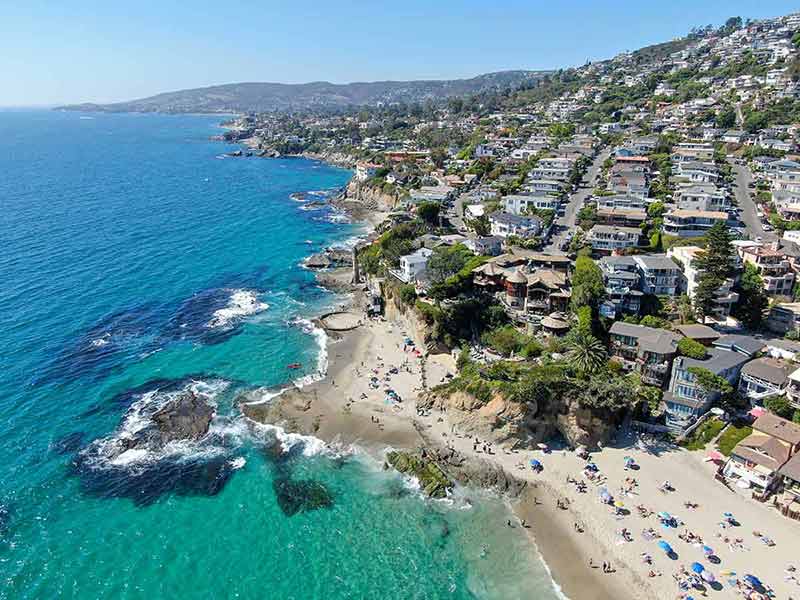 Laguna Beach is renowned for its thriving arts community, so we started our day with a visit to the Laguna Art Museum. The museum showcases a diverse collection of contemporary and historical California art, providing insights into the town's artistic heritage. Later, we wandered through the charming streets of Laguna Village, admiring the local art galleries and boutique shops.
Our honeymoon wouldn't be complete without spending ample time on the beach. We chose Thousand Steps Beach, known for its dramatic stairway entrance. The secluded cove, with its crystal-clear waters, was the perfect spot for sunbathing, swimming, and beachcombing. As the sun set, we lit a bonfire and enjoyed a romantic beachfront picnic.
New Orleans, Louisiana
New Orleans, Louisiana, often referred to as the "Big Easy," is a city that oozes romance, charm, and vibrant culture at every turn. From its sultry jazz music to its delectable Creole cuisine, this city has all the ingredients for a perfect honeymoon destination. We'll take you on a journey through the enchanting streets of New Orleans, highlighting the best experiences for a memorable honeymoon.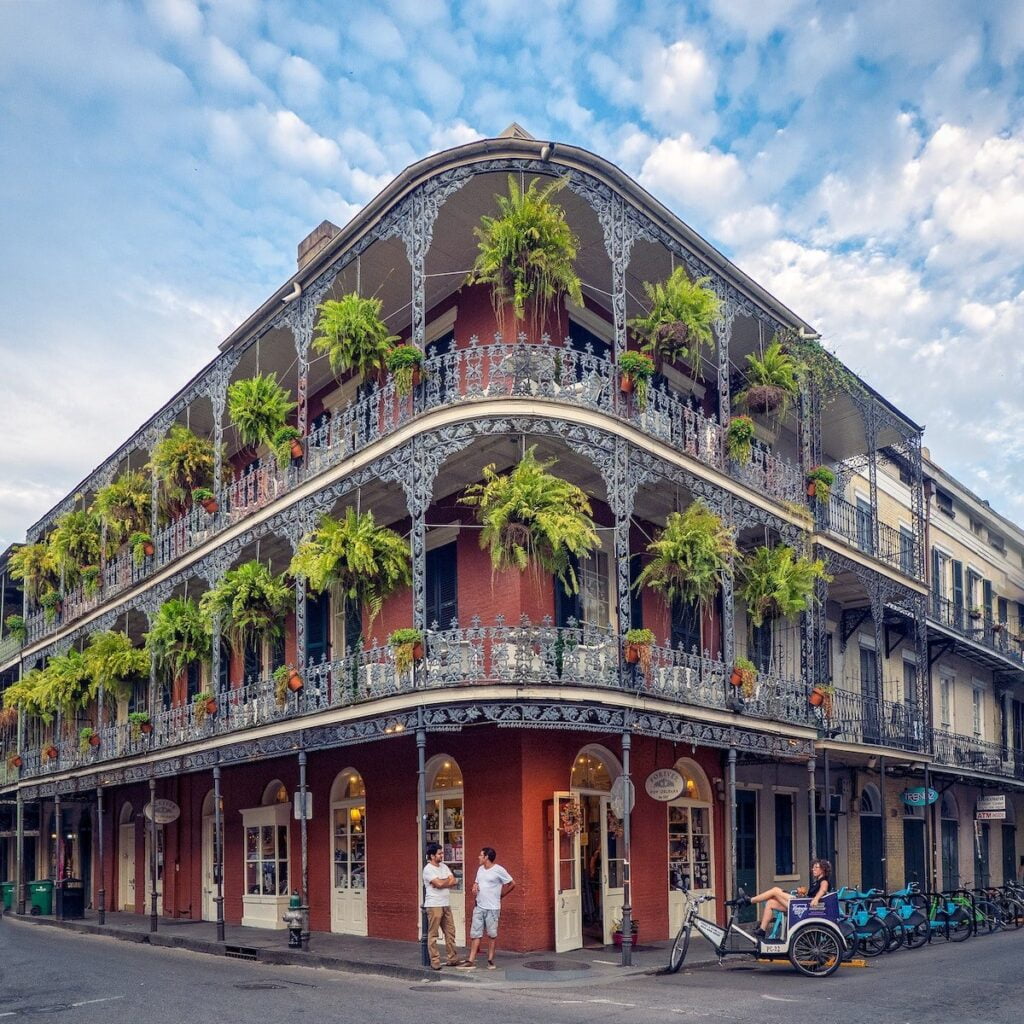 Start your honeymoon at a charming boutique hotel in the French Quarter. The French Quarter is the heart and soul of New Orleans, filled with historic architecture and a lively atmosphere. Begin your culinary adventure with a romantic dinner at Galatoire's, a classic Creole restaurant known for its exquisite seafood and timeless ambiance. Be sure to try the famous Shrimp Remoulade! Exploring the French Quarter Kickstart your day with coffee and beignets at the iconic Café du Monde. Enjoy your breakfast al fresco as you soak in the French Quarter's atmosphere.
Sedona, Arizona
The breathtaking beauty of Sedona, Arizona, has always been on our travel bucket list, and what better occasion to experience it than our honeymoon? Nestled amidst the stunning Red Rock Country, Sedona promised a perfect blend of adventure, relaxation, and romance. Our honeymoon in Sedona turned out to be an enchanting and unforgettable journey. We're excited to share the highlights of our Sedona honeymoon, from hiking rugged trails to indulging in luxurious spa treatments.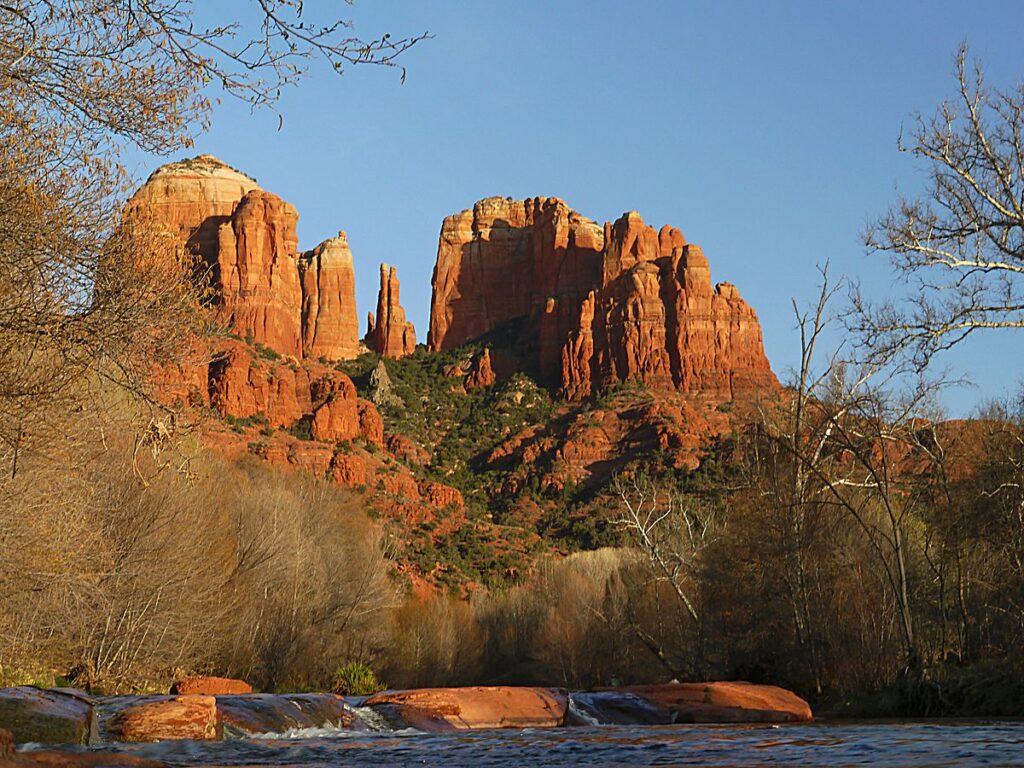 We arrived in Sedona filled with anticipation and were immediately captivated by the vivid red rock formations that greeted us. We checked into our cozy, rustic-chic cabin at a charming resort tucked away in the heart of Sedona. The views from our cabin's private balcony were nothing short of spectacular.
Nashville, Tennessee
Start your honeymoon adventure by flying into Nashville International Airport, which is well-connected to major cities across the United States. Nashville offers a range of romantic accommodations, from boutique hotels like the 404 Hotel to luxurious options like The Hermitage Hotel. Choose one that suits your style and budget. Kick off your Nashville culinary journey at Husk, a renowned restaurant that celebrates Southern cuisine with a modern twist. Savor dishes made from locally sourced ingredients.
Begin your day with a hearty breakfast at Biscuit Love, famous for its mouthwatering biscuit sandwiches and other Southern breakfast favorites. Take a leisurely stroll through downtown Nashville, exploring historic sites like the Ryman Auditorium, often called the "Mother Church of Country Music." Dive into the heart of country music at this iconic museum. Discover the stories of legendary musicians and explore fascinating exhibits. Head to The Stillery for lunch, where you can enjoy delicious burgers, pizza, and a variety of craft beers. Relax in Centennial Park, home to the replica of the Parthenon, and enjoy a peaceful moment by the lake. Experience modern American cuisine with global influences at Etch, known for its innovative and flavorful dishes.