Planning a memorable wedding involves not just beautiful decor and delicious food but also entertaining your guests. Unique and creative wedding entertainment ideas can elevate the atmosphere and leave a lasting impression on everyone. Whether you want to surprise your loved ones or create a fun-filled celebration, here are 10 creative wedding entertainment ideas that will make your special day truly unforgettable.
1. Have a Photo Booth
Your wedding day is all about celebrating love, making memories, and creating a fun-filled atmosphere for your guests. One fantastic way to accomplish all these things is by including a photo booth at your wedding. A photo booth provides an interactive and entertaining experience that not only captures candid moments but also leaves your guests with unique mementos of your special day. In this blog post, we'll explore the many reasons why a photo booth is a must-have addition to any wedding celebration.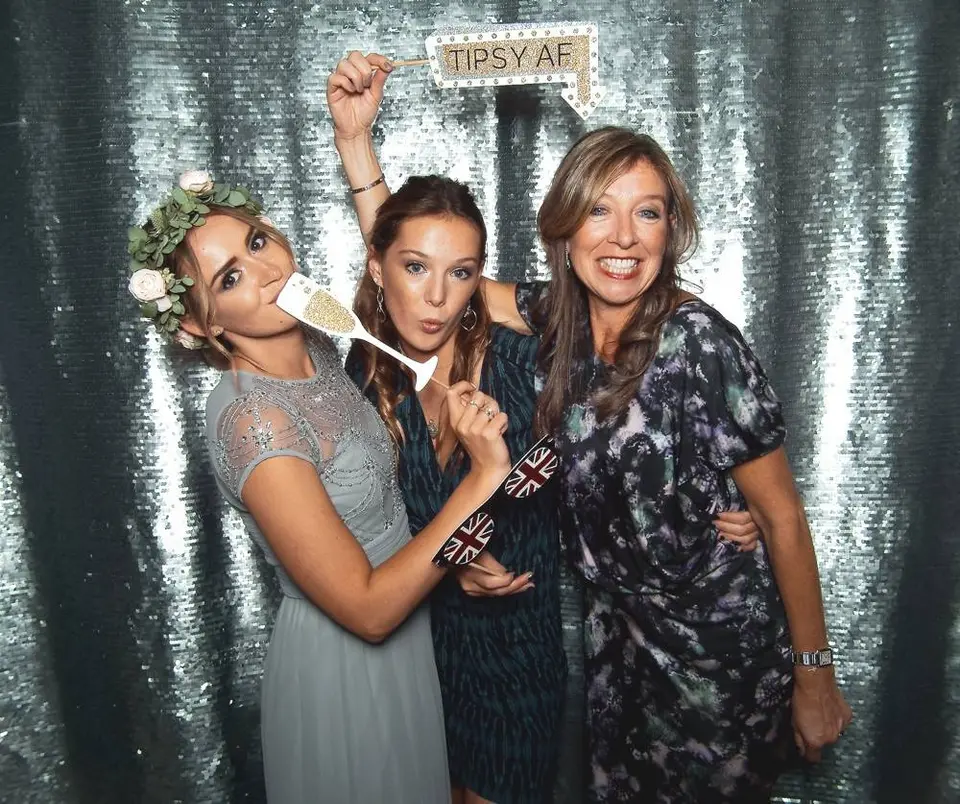 One of the primary reasons to include a photo booth at your wedding is to entertain your guests. Weddings can have downtime between various events, such as the cocktail hour and dinner. A photo booth keeps guests engaged, allowing them to let loose, be silly, and have fun. It encourages interaction among friends, family, and even strangers, as people gather to pose together for the camera. Guests will appreciate the opportunity to take a break from dancing and enjoy capturing memorable moments in a lighthearted manner.
2. Fireworks
A wedding is a magical occasion filled with love, joy, and unforgettable moments. While couples strive to make their wedding day extraordinary, one breathtaking element that can elevate the entire experience is incorporating fireworks into the celebration. Picture vibrant explosions of colors lighting up the night sky, creating a mesmerizing backdrop for your special day. In this blog post, we'll explore the enchanting world of fireworks and how they can transform your wedding into an unforgettable spectacle.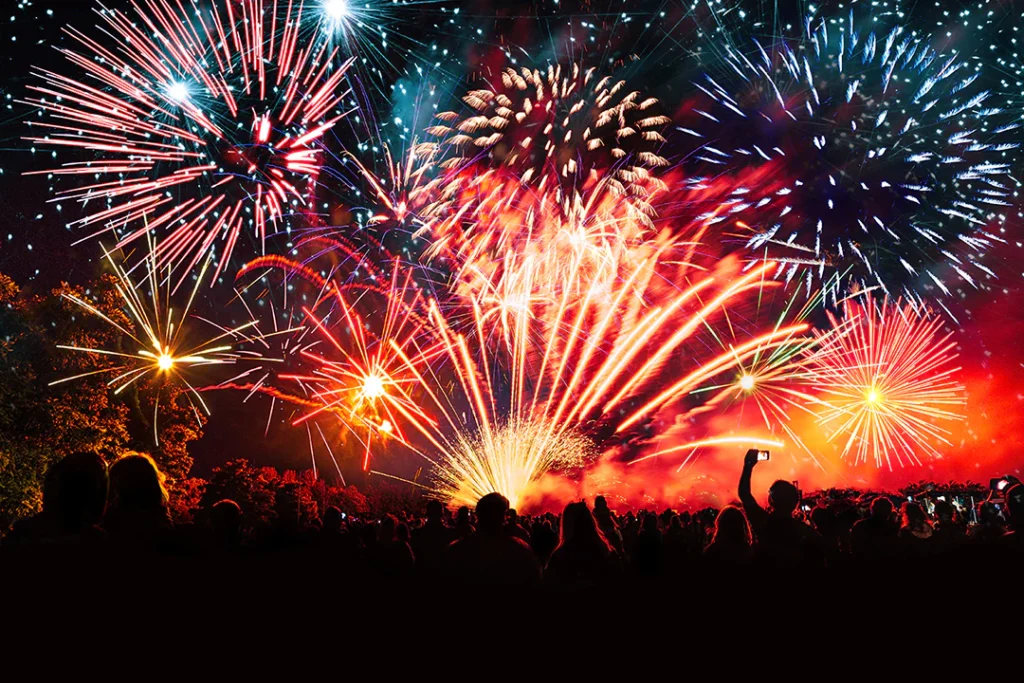 Fireworks have an innate ability to captivate and enchant everyone present. Imagine the gasps of awe as the first explosion illuminates the sky, leaving guests in awe of the dazzling display. Incorporating fireworks into your wedding ensures that your guests will be talking about it for years to come, making your big day truly unforgettable.
3. Embrace Face Painting
Weddings are joyous occasions that bring together people of all ages, from children to grandparents. By introducing face painting into your wedding, you create a fun and interactive experience that will delight guests of every generation. Imagine the smiles on the faces of your little cousins or nieces and nephews as they transform into their favorite characters or animals. Even adults can join in on the excitement, allowing their inner child to shine through. Face painting provides an inclusive form of entertainment that encourages guests to engage and interact, making your wedding an unforgettable experience.
If you've chosen a specific theme for your wedding, face painting can be an excellent way to extend that theme to your guests' appearances. Whether you're having a fairytale-inspired wedding, a bohemian garden celebration, or a destination beach wedding, face painting can help enhance the ambiance and bring your chosen theme to life. Skilled face painters can create intricate designs that incorporate elements from your theme, such as delicate flowers, magical creatures, or even tribal patterns. This attention to detail will impress your guests and make your wedding truly unforgettable.
4. Live Bands
Live bands have a unique ability to set the tone and ambiance of your wedding. From romantic ballads during the ceremony to upbeat rhythms during the reception, they can create the perfect atmosphere for each moment.
Live performances evoke emotions like nothing else. The genuine passion and talent of musicians can touch the hearts of your guests and make your wedding an emotional experience they'll never forget.
Unlike pre-recorded playlists, live bands engage with the audience, encouraging dancing, singing along, and even taking song requests. This interaction creates an electric atmosphere, fostering a sense of togetherness and joy.
Live bands have the power to transform your wedding into an extraordinary celebration, leaving an indelible mark on both you and your guests. The synergy between live music and the joyous atmosphere of a wedding creates an experience that will be cherished for a lifetime. By carefully selecting the right band and collaborating with them to curate an unforgettable setlist, you can ensure that your wedding day is infused with the magic of live performances, making it a truly extraordinary and joy-filled occasion.
5. Set up a candy or coffee station
Adding a candy or coffee station to your wedding reception is a delightful way to treat your guests to an array of delectable sweets and aromatic brews. These stations not only provide a delightful experience but also act as a charming focal point for your wedding decor. In this blog post, we will guide you through the process of setting up a candy or coffee station that will leave a lasting impression on your guests.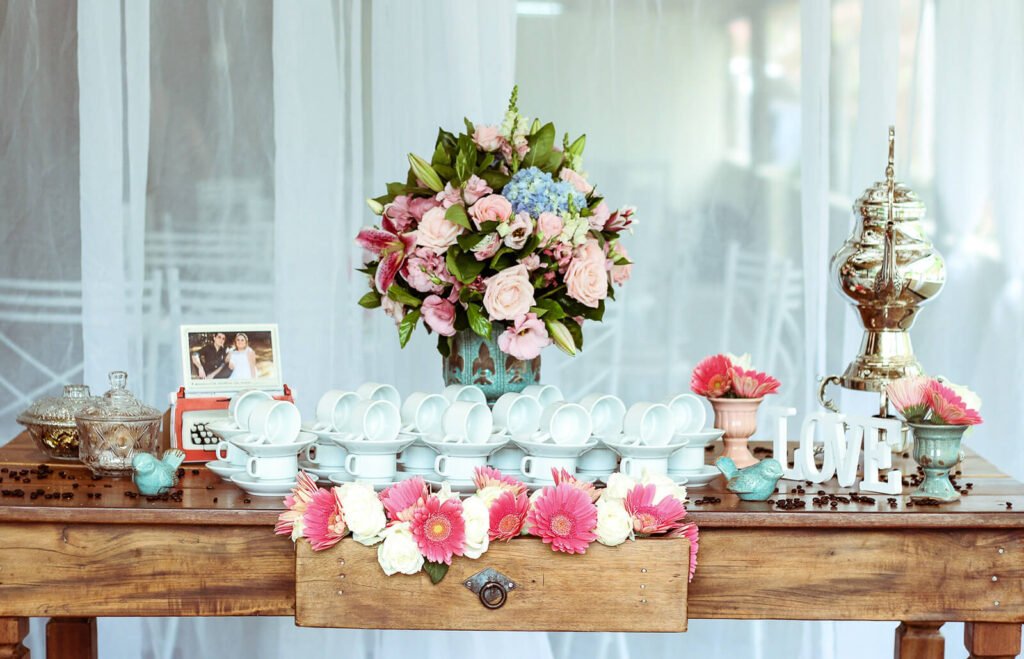 Begin by considering the overall theme and style of your wedding. This will help you choose a candy or coffee station design that complements the ambiance. Embrace the joy of indulgence and treat your loved ones to a delightful journey of flavors and aromas.