Summer is the perfect season for tying the knot, with its warm weather, blooming flowers, and vibrant colors. To make your wedding day truly unforgettable, consider incorporating a creative theme that will wow your guests. From tropical paradises to whimsical wonderlands, we've curated a list of unique summer wedding themes that will add an extra touch of magic to your special day.
1. Summer Wedding Themes
Summer is the season of love and celebration, making it an ideal time for weddings. If you're planning a summer wedding and looking to create a romantic and vibrant atmosphere, incorporating coral and peach colors into your wedding centerpieces can be a perfect choice. In this blog post, we'll explore the beauty and versatility of coral and peach wedding centerpieces, offering you inspiration and ideas to make your special day even more memorable.
Coral and peach are warm and inviting colors that exude elegance and sophistication. These shades work harmoniously together, creating a refreshing and delightful ambiance. By incorporating them into your centerpieces, you can infuse your wedding reception with a sense of joy and romance.
Flowers are an integral part of wedding centerpieces, and when it comes to coral and peach themes, you have a plethora of stunning options. Consider incorporating coral roses, peach peonies, and lush greenery to create eye-catching arrangements. Add pops of complementary colors, such as ivory or blush, to add depth and texture to your centerpieces.
If you're hosting a beach or coastal wedding, coral and peach centerpieces can enhance the seaside serenity. Incorporate seashells, driftwood, and coral-inspired elements into your arrangements. Pair coral-colored floral accents with peach-colored candles to create a soothing and romantic ambiance that captures the essence of the ocean.
2. Trendy Summer Wedding Bouquets
Summer weddings are all about embracing the beauty of the season and incorporating vibrant colors and fresh blooms into your special day. One of the most important floral elements of any wedding is the bouquet. It's not only a stunning accessory for the bride but also a focal point that can enhance the overall theme and ambiance of the ceremony. In this blog post, we'll explore some trendy summer wedding bouquet ideas that will inspire you to create a breathtaking floral arrangement for your big day.
Summer is the perfect time to experiment with bold and vibrant colors in your bouquet. Consider using rich jewel tones like deep purples, emerald greens, and vibrant oranges. Mix and match contrasting colors to create a visually striking arrangement that complements the season's natural beauty.
Take advantage of the wide array of fresh seasonal blooms available during the summer months. Some popular choices include dahlias, peonies, sunflowers, zinnias, and hydrangeas. These flowers not only add texture and volume to your bouquet but also lend a delightful fragrance to your special day.
Another popular trend in summer wedding bouquets is incorporating natural and organic elements. Consider adding lush greenery like eucalyptus or ferns to create a fresh and airy feel. You can also include non-floral elements such as feathers, succulents, or even dried flowers for a unique and personalized touch.
3. Tent With String Lights
When it comes to camping, creating a comfortable and inviting atmosphere can greatly enhance your outdoor experience. While a tent provides shelter, adding a touch of ambiance can make it feel like a home away from home. One simple and effective way to achieve this is by incorporating string lights into your tent setup. In this blog post, we will explore various creative ideas and practical tips to transform your tent into a cozy oasis using string lights.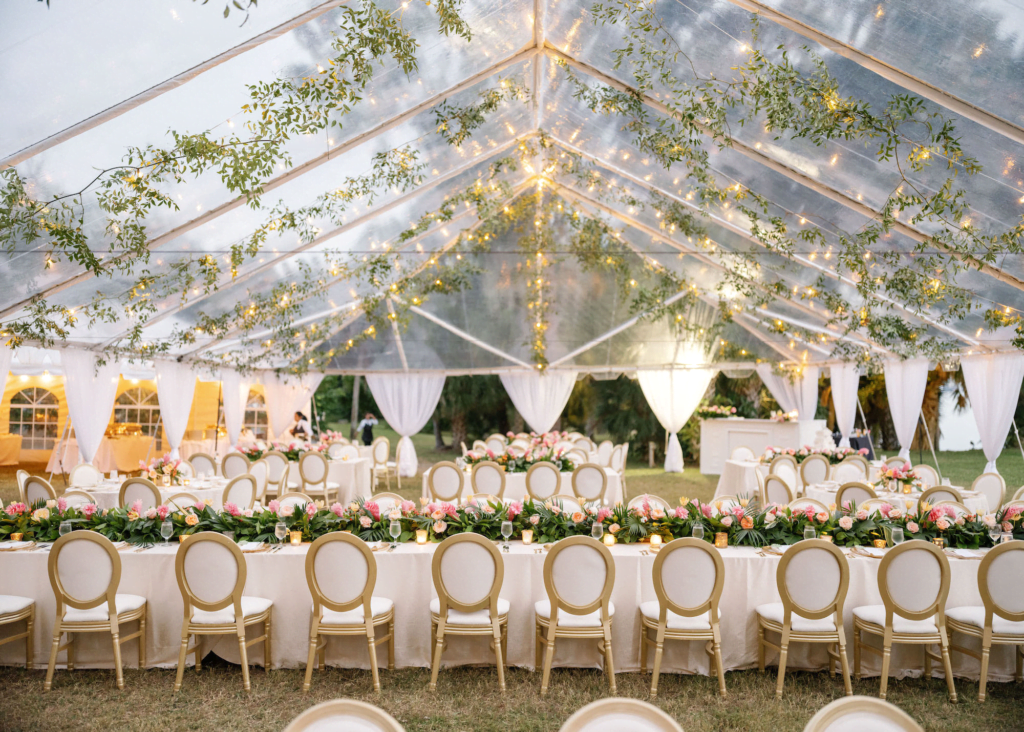 Before you embark on your camping adventure, it's essential to choose the right string lights for your tent. Opt for LED lights as they are energy-efficient, long-lasting, and emit less heat than traditional incandescent bulbs. Look for battery-powered or solar-powered options, ensuring that you won't have to worry about a power source while camping in remote locations.
When selecting string lights, make sure they are suitable for outdoor use. Look for lights that are weatherproof and durable, capable of withstanding the elements. These lights should be able to handle rain, wind, and humidity, ensuring they remain functional throughout your camping trip.
Once you have chosen the perfect string lights, it's time to set them up in your tent. Begin by securing the lights around the interior perimeter of your tent. You can use clips, hooks, or even adhesive strips designed for temporary installations. Be mindful of safety and avoid placing lights near flammable materials or in areas where they could be easily damaged.