A honeymoon is a once-in-a-lifetime experience that should be fill with romance, relaxation, and unforgettable memories. Mexico, with its breathtaking landscapes, vibrant culture, and luxurious resorts. In this blog post, we will explore some of the most enchanting honeymoon resorts in Mexico, each offering unique experiences and exceptional amenities that will make your honeymoon truly special.
1. Secrets Maroma Beach Riviera Cancun
Embarking on a blissful journey with your loved one to celebrate the beginning of your lifelong adventure together is a momentous occasion. And when it comes to choosing the perfect honeymoon destination, Secrets Maroma Beach Riviera Cancun in Mexico stands out as an idyllic haven for couples seeking a truly unforgettable experience. Join us as we explore the magic of Secrets Maroma Beach and discover why it is the ideal destination to create cherishmemories that will last a lifetime.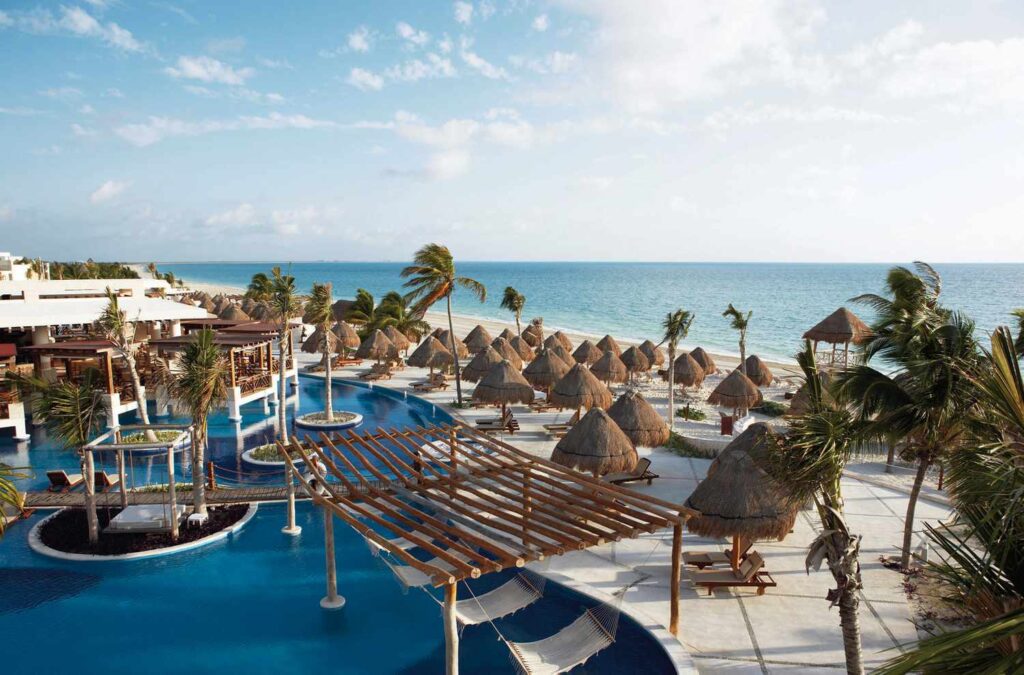 As you step foot onto the grounds of Secrets Maroma Beach, you'll immediately be captivated by the resort's breathtaking beauty. Surround by lush tropical gardens, crystal-clear turquoise waters.
Whether you're walking hand-in-hand along the beach, enjoying a candlelit dinner under the stars, or indulging in a couple's massage at the world-class spa, every moment at Secrets Maroma Beach is design to ignite your love and deepen your connection.
2. Hotel Xcaret Mexico
Immerse yourself in the serenity of Hotel Xcaret Mexico, where nature and luxury coexist in perfect harmony. Set within a sprawling ecological reserve. The result is a harmonious blend of lush jungles, crystal-clear cenotes, and the turquoise waters of the Caribbean Sea, all seamlessly intertwin with the resort's world-class facilities and accommodations.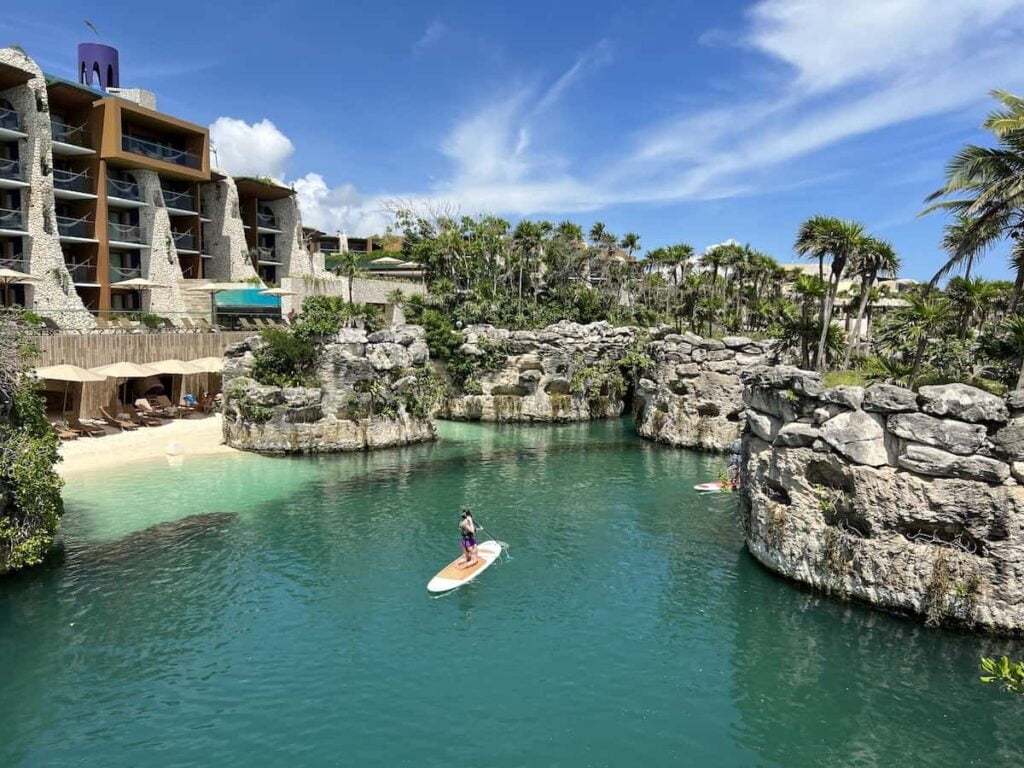 Indulge in an all-inclusive experience that goes above and beyond your expectations. Hotel Xcaret Mexico offers a wide range of luxurious accommodations, from elegant suites to lavish villas, each meticulously design to provide the utmost comfort and style. Mexico is a testament to refined living.
3. Le Blanc Spa Resort Cancun
Le Blanc Spa Resort Cancun boasts 260 beautifully appointed guestrooms and suites, each designed with elegance and comfort in mind. The resort offers three categories of accommodations:
Royale Deluxe, Royale Honeymoon, and Royale Governor. No matter which category you choose, you can expect luxurious amenities such as a double whirlpool tub, a private balcony with breathtaking ocean or lagoon views, a fully stocked minibar, and a personaliz butler service.
Prepare your taste buds for an extraordinary culinary journey at Le Blanc Spa Resort Cancun. The resort features a variety of exceptional dining options, ranging from international cuisine to traditional Mexican delicacies.
Blanc International serves a diverse range of dishes from around the world, while Blanc Italia offers mouthwatering Italian classics. If you're in the mood for Asian fusion, be sure to visit Blanc Asia or indulge in delectable seafood at Blanc Ocean.
4. Sandos Finisterra
At Sandos Finisterra, you'll discover an idyllic beachfront setting that blends harmoniously with the surrounding landscapes. From the moment you step foot on the pristine sandy shores, you'll be captivated by the mesmerizing views of the Pacific Ocean and the iconic rock formations of Land's End.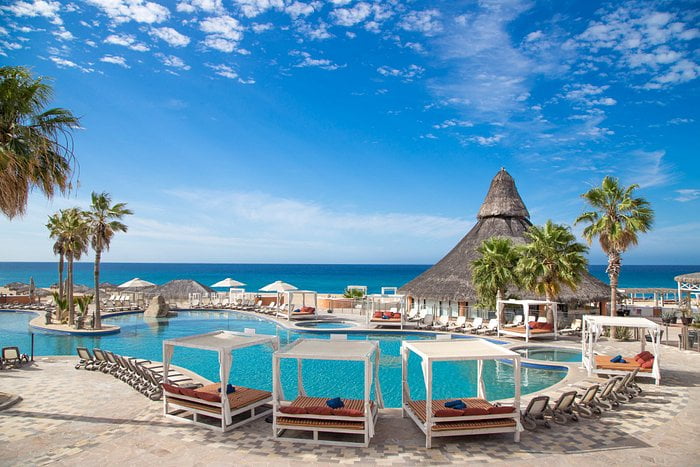 Prepare to be pampered in style as Sandos Finisterra offers an array of luxurious accommodations.
Embark on a culinary journey like no other at Sandos Finisterra. With a diverse range of dining options, from international cuisine to authentic Mexican flavors, every palate will be satisfi.
5. Temptation Cancun Resort
Temptation Cancun Resort sets itself apart by offering a unique, adults-only concept. The resort caters exclusively to adults aged 21 and over, creating an environment where guests can let loose, indulge, and embrace their desires.
Prepare to be pamper in style with the resort's exceptional accommodations. Temptation Cancun Resort features luxurious and spacious rooms and suites, each thoughtfully designed to provide comfort and elegance.
Food lovers will delight in the resort's diverse culinary offerings. From international buffets to specialty restaurants, Temptation Cancun Resort boasts an array of dining options that cater to all tastes.