The first step in finding the ideal rose gold wedding shoes is to consider your wedding dress. The style, length, and color of your gown will greatly influence your shoe choice. If you have an ivory dress, rose gold shoes can add a subtle pop of color. A more daring option is to choose a dress with rose gold accents or embroidery, and coordinate your shoes accordingly.
High Heel Rose Gold Shoes
Rose gold is a stunning and timeless color that has become a favorite in the fashion world. It's a shade that exudes elegance, sophistication, and a touch of romance. When you combine this enchanting hue with the timeless appeal of high heels, you get a winning combination that can transform your entire look. The allure of rose gold high heel shoes and provide you with some style tips on how to wear them with confidence.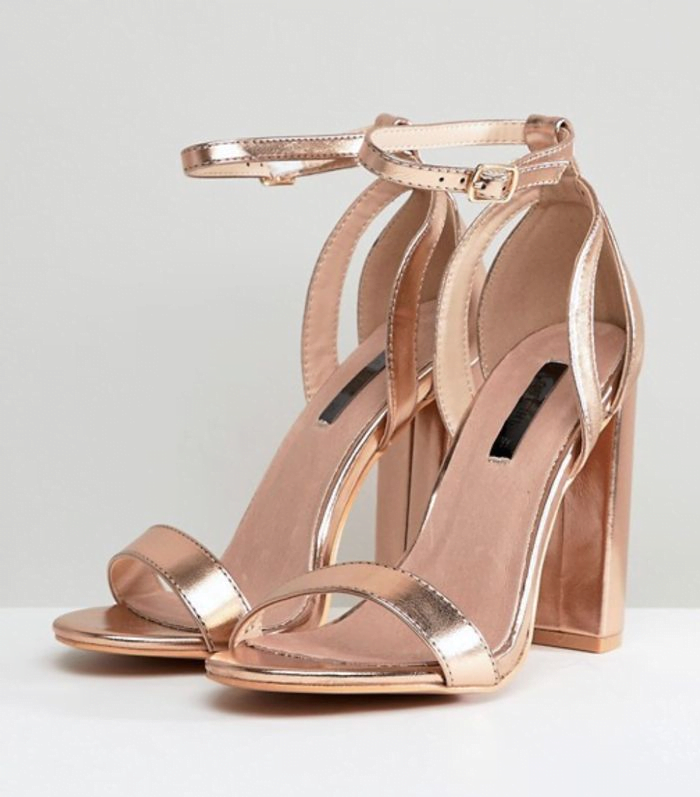 Rose gold high heel shoes are a fabulous addition to any fashion-conscious individual's wardrobe. Their timeless allure and versatility make them a must-have accessory for any occasion, from formal events to everyday style. By embracing the magic of rose gold, you can elevate your fashion game and step out with confidence and style that turns heads. So, slip into a pair of rose gold high heel shoes and watch your outfit come to life with a touch of elegance and a hint of romance.
Low Heel Shoes For Bride
Rose gold has become a beloved trend in the world of weddings and fashion for its romantic and sophisticated appearance. It's a versatile shade that complements various wedding themes and color palettes, making it a top choice for brides looking for a touch of luxury. The warm, pinkish hue of rose gold exudes femininity and elegance, making it an excellent match for a bride's attire.
Rose gold low heel shoes are the perfect choice for brides who want to combine style, comfort, and versatility on their wedding day. These elegant and timeless shoes can complement your bridal look, allowing you to walk down the aisle with confidence and dance the night away without sacrificing comfort. So, whether you're a modern, bohemian, or vintage bride, consider the glamour and grace that rose gold low heel shoes can bring to your special day.
Flat Rose Gold Shoe Ideas
Rose gold ballet flats are a timeless choice for any outfit. They're comfortable and versatile, making them a must-have in any fashion-savvy woman's wardrobe. Pair them with a little black dress, jeans, or a skirt for a polished, understated look. For a touch of sparkle, opt for rose gold loafers with subtle glitter accents. These shoes are perfect for adding a touch of glamour to your casual or work attire. They're a fantastic choice for those who want to stand out without the need for high heels.
Rose gold sandals with delicate embellishments like rhinestones, pearls, or beads are ideal for special occasions. They're comfortable enough for all-day wear and will make your feet the center of attention. Espadrilles are perfect for summer, and when they come in rose gold, they add a touch of luxury to your warm-weather outfits. Pair them with shorts, sundresses, or linen pants for a laid-back yet stylish look.
Block Heel Shoes
Block heel shoes come in a wide variety of styles and designs. From classic pumps to ankle boots and strappy sandals, there's a block heel shoe for every occasion. The key to their versatility lies in their chunky, square-shaped heel that provides stability and support while adding a touch of elegance to any outfit.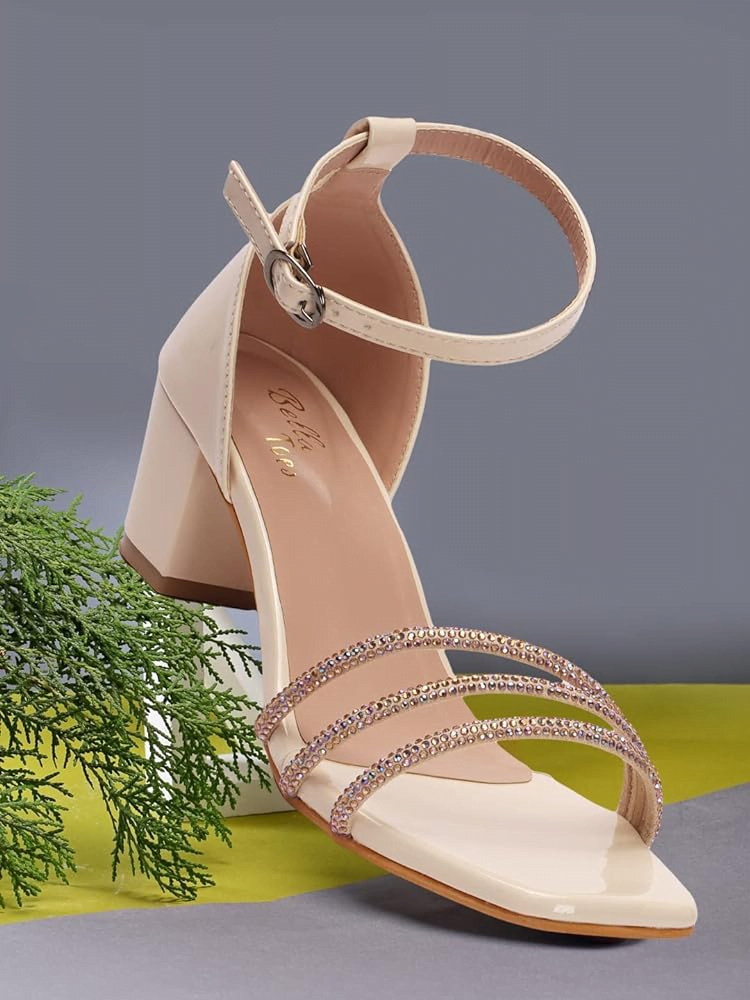 One of the biggest advantages of block heel shoes is the comfort they offer. Unlike stilettos or other high-heeled options, block heels distribute your body weight more evenly, reducing strain on your feet and allowing you to walk confidently for longer periods. The added stability makes them an excellent choice for both formal events and everyday wear.
Comfortable Shoes
Rose gold, with its soft and romantic hue, has taken the fashion world by storm. Its subtle pink and gold tones add a touch of femininity and sophistication to any ensemble. Rose gold heel shoes not only make a bold fashion statement but also complement a wide range of colors and styles.
One of the greatest strengths of rose gold heel shoes is their versatility in design. Whether you prefer a classic pump, strappy sandals, or ankle boots, you can find a style that suits your preferences. The diversity in designs allows you to wear these shoes for casual outings, formal events, or even a day at the office.