Start your journey into vintage elegance by choosing a color palette that exudes old-world charm. Consider soft, muted tones like ivory, blush, champagne, and dusty blue. These colors create a dreamy and romantic atmosphere reminiscent of bygone eras. Incorporate vintage furniture and props to set the stage for your wedding decor. Think about using antique couches, ornate mirrors, vintage suitcases, or old doors as stylish accents. These items can be used as both functional pieces and eye-catching decor.
Trendy Neon Wedding Signs
Neon wedding signs have become a blazing trend in the world of wedding decor, adding a touch of contemporary elegance and a vibrant pop of color to your special day. Whether you're planning a chic urban wedding, a romantic garden ceremony, or a stylish beach celebration, neon signs can be customized to suit your unique style and personality.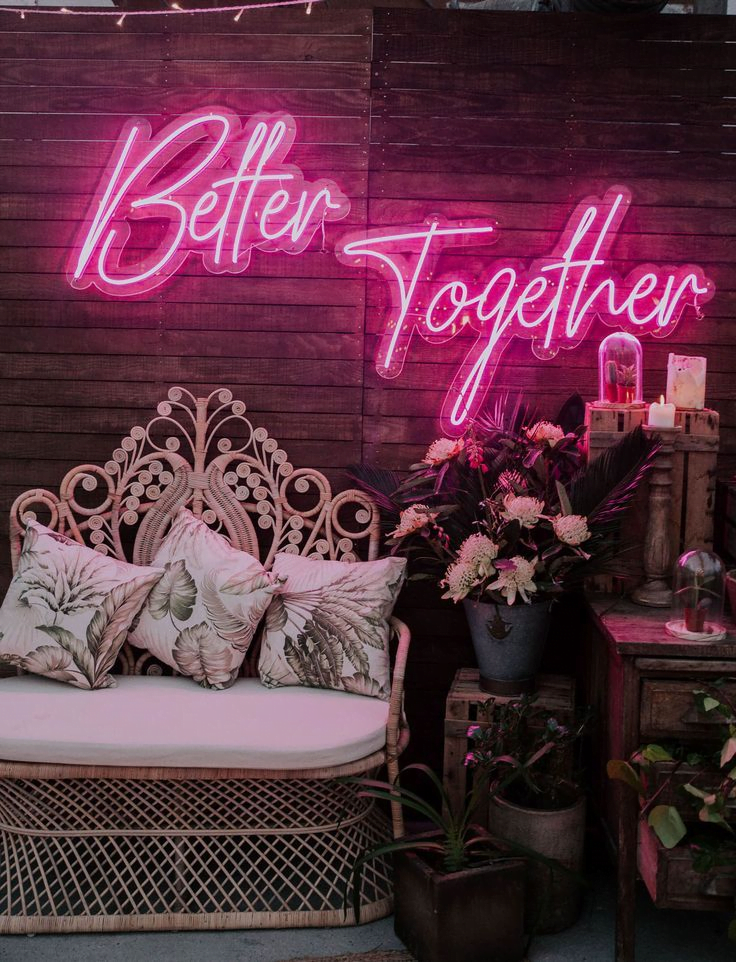 Neon wedding signs offer an exciting and contemporary way to infuse personality and style into your wedding decor. Whether you prefer a minimalistic design or bold and colorful statements, neon signs can be tailored to match your vision. Embrace the trend, and let your love shine bright on your special day.
Celestial Wedding Decor Ideas
Start by selecting a color palette that evokes the celestial theme. Consider using shades of deep midnight blue, shimmering silver, iridescent white, and hints of celestial-inspired colors like lavender and blush to create a cosmic ambiance. Set the tone for your celestial wedding with invitations that feature starry motifs, constellations, or galaxy-inspired designs. Use metallic or iridescent paper to add a touch of celestial elegance.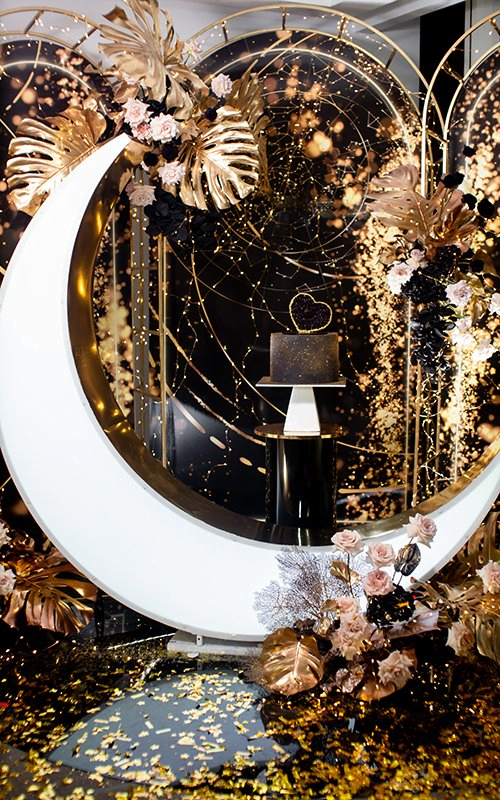 Transform your ceremony space with celestial decor elements. Create a backdrop with hanging stars, paper moons, or a galaxy of twinkling lights. Consider an arch adorned with fairy lights and draped with celestial fabrics like chiffon and tulle. Line the aisle with lanterns, candles, or mason jars filled with fairy lights to create a celestial path. Scatter silver and gold star-shaped confetti for an extra touch of magic.
Wedding Food And Drink Walls
A wedding is a celebration of love, and one of the most memorable aspects of this special day is the food and drinks shared with family and friends. To enhance the dining experience and create a stunning ambiance, consider adding some creative and personalized wall decor to your wedding venue.
Chalkboard menus are a popular choice for rustic and vintage-themed weddings. They add a touch of nostalgia and can be easily customized to showcase the evening's menu. Consider using elegant calligraphy or playful fonts to match the overall wedding theme. Floating shelves provide a versatile platform to display drinks, glassware, or even appetizers. You can adorn these shelves with decorative elements such as fairy lights, greenery, or flowers to create an enchanting display.
Wedding Food And Drink Wall decor
Choosing the right colors for your wedding balloons is crucial. Opt for colors that complement your wedding theme and the overall color scheme. Pastel hues can add a soft and romantic touch, while bold, vibrant colors can create a more festive atmosphere. You can also consider metallic balloons for an elegant and glamorous look.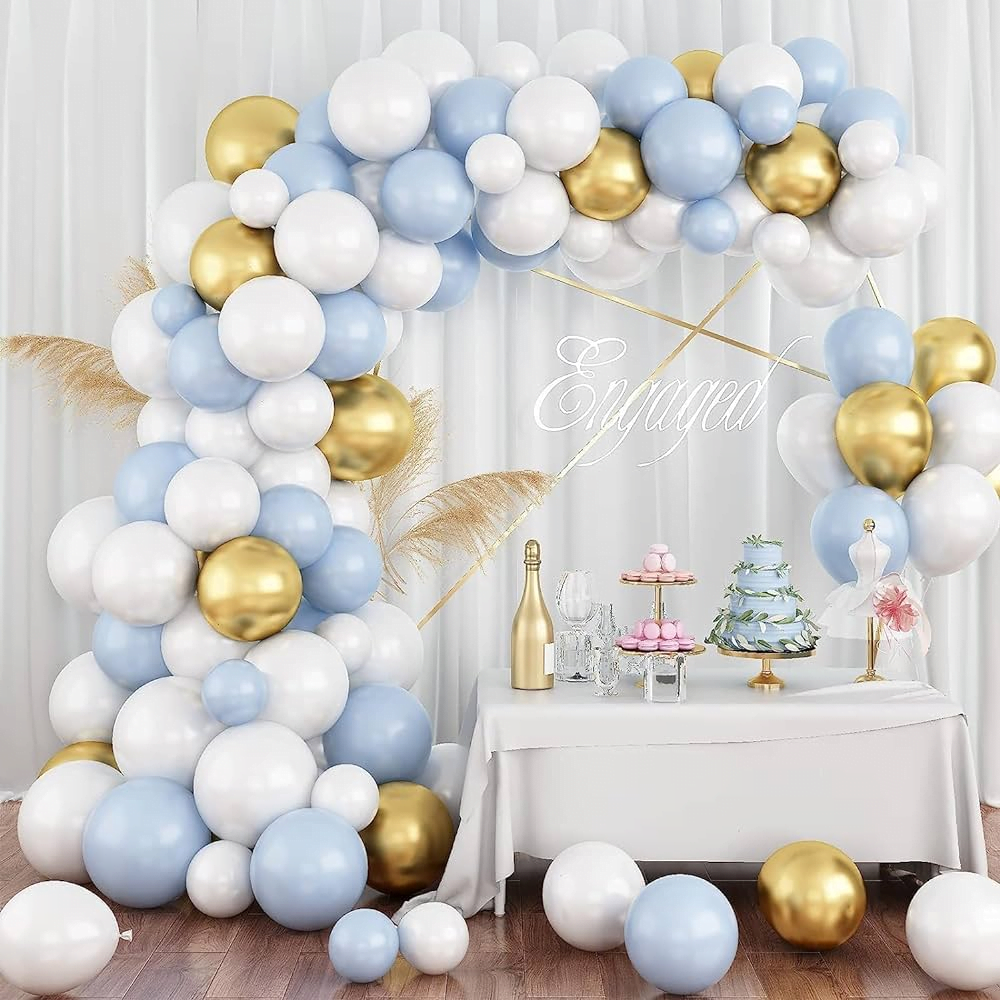 There are various types of balloons to choose from, including helium balloons, air-filled balloons, and even oversized balloons. Helium balloons can be used to create stunning balloon arches, while air-filled balloons can be used for balloon garlands and centerpieces. Oversized balloons can make a big impact when used as focal points.
Hanging Wedding Decoration Ideas
Elevate your wedding venue with sparkling chandeliers or crystal pendants. Hang them above your dance floor or dining area for a touch of elegance and glamour. The play of light through crystals will create a magical atmosphere. Hang floral arrangements from the ceiling for a romantic, garden-inspired feel. Use a variety of blooms that match your wedding colors and let them cascade down naturally. This works beautifully for both indoor and outdoor weddings.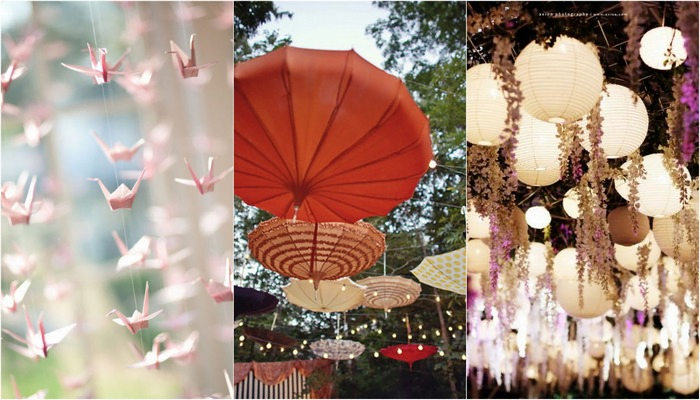 Sheer drapes can transform any space into a dreamy paradise. Hang them from the ceiling to create an intimate atmosphere or as a backdrop for your ceremony or photo booth. Choose colors that match your wedding theme for a cohesive look. Paper lanterns in various sizes and colors are a fun and budget-friendly choice for outdoor weddings. Hang them from trees, arbors, or string them across the venue for a magical, fairy-tale vibe.